The last time I taught in a physical college classroom was in 1999, when my adult students shook off their weariness from a day of working and taking care of their children to pay attention to their classmates and me for three hours.
Much has changed since then, as the world of online learning built for working adults has grown. As an advisor at an online college, I know that adults are attracted to the flexibility of an asynchronous online learning environment and the pace of accelerated semesters. This model has become more common in the past year as a result of the pandemic and as colleges look for different ways to reach their students while teaching remotely.
While asynchronous online learning works well for many students, it is not without its challenges, and those can be the very same attributes that make it attractive—that's the paradox of online learning. Students who are balancing multiple responsibilities of jobs, children, or aging parents are generally attracted to the anytime/anyplace virtue of online courses, but they may also need the most help in managing all of these things.
Let's examine the characteristics of online education and how they both enable and constrain learning, plus consider tips for how advisors can help students resolve these tensions.
Request Information
Connect with our admissions team to learn more about Champlain College Online.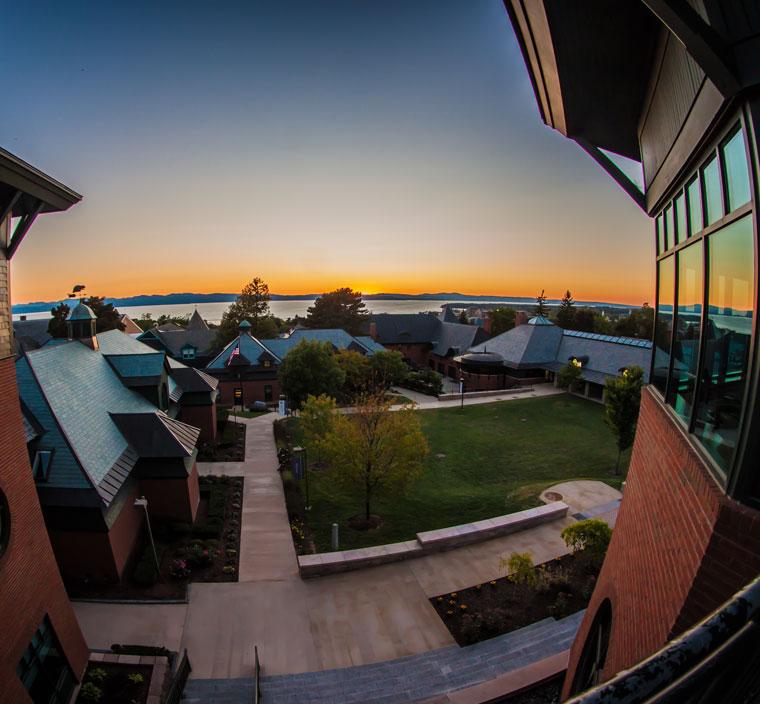 Request Information
Your growth is our purpose. Let's work together to uncover the strengths and experiences you already possess that will help you succeed in your academic and professional pursuits so you'll be ready for your next opportunity.