Burlington, VT | Champlain College Online (CCO) is proud to announce a new transfer student partnership with Cape Cod Community College (4Cs). This partnership, effective in the spring of 2021, establishes a personalized pathways program for students attending 4Cs to seamlessly transfer into guaranteed bachelor's degree programs at CCO while staying in Cape Cod and the surrounding communities.
Cape Cod Community College, known locally as 4Cs, is located in West Barnstable, Massachusetts, and is a two-year community college offering associate degrees and certificates in a variety of disciplines to students.
"Most of the students we serve are from right here on Cape Cod, the islands, and the greater Plymouth area. They are truly the backbone of our local economy and the community," said Dr. John Cox, President of Cape Cod Community College. "When they graduate many stay local, working in what we call the blue economy, supporting the water-based industries. Data shows that obtaining further education increases your earnings and quality of life. For many of our students, this means leaving the region to obtain their bachelor's degrees and other advanced credentials."
This partnership will allow our students to start at 4Cs and immediately begin on tracks that will provide them with their associate degrees, then seamlessly move them into online degree programs at Champlain for their bachelor's."
CCO, established as part of Champlain College in 1992, offers more than 60 online degree programs including associate, undergraduate, and graduate degrees as well as certificate programs, encompassing four in-demand areas of study: business, cybersecurity, healthcare, and information technology.
Dr. Benjamin Ola. Akande, President of Champlain College, said, "This agreement represents new opportunities to better serve hard-working, busy, and driven students looking to continue their education beyond their associate degrees.
"Providing virtual resources to students seeking affordable, accessible, and supportive online college experiences is at the very heart of everything we do here at Champlain College. We believe that through this inaugural collaboration, Cape Cod Community College associate degree students will soon join the Champlain family," said Akande.
Craig Morong, Vice-Chair of Cape Cod Community College Educational Foundation, brought forth this opportunity to both universities.
"What drew us as a family to Champlain College was their emphasis on careers in demand for the 21st century, passionate educators, and a student body that offers both diversity and ensures the student is not a number," said Morong. "The concept of this partnership is to provide a first-rate education with a leader in career-oriented learning while allowing our students the benefit of living here on the Cape. Our family foundation has created a dedicated scholarship for this program that's going to fund a number of full, merit-based scholarships to cover tuition, books, and all the essentials needed to graduate with a B.S. or a B.A. from Champlain College."
"The benefits of having access to a four-star, academically rigorous, career-based education at Champlain College without having to leave the Cape, I can't underscore enough how the Cape does need young professionals," said Dr. Arlene Rodriguez, Vice President of Academic and Student Affairs at Cape Cod Community College. "A program like this, with the Morong family's support, is transforming generations of families and empowering their lives and the future of Cape Cod Community College."
Registration is currently open at Cape Cod Community College for 14 and 7-week Fall classes starting September 7 and 5-week Summer classes that start June 7. For more information on registration, contact the 4Cs Admissions team at admissions@capecod.edu or by phone/text at 508-808-8035. For more information on Champlain College Online and how to apply, please visit online.champlain.edu/capecod.
About Cape Cod Community College
Cape Cod Community College (4Cs) is the premier higher education institution serving Cape Cod, the Greater Plymouth Area, the islands of Martha's Vineyard and Nantucket, and the Canal Region on Massachusetts. 4Cs is the only comprehensive college on the Cape, offering associate of arts, science, and applied science degrees, as well as academic certificate programs, in a wide variety of areas. For more information, visit www.capecod.edu.
Request Information
Connect with our admissions team to learn more about Champlain College Online.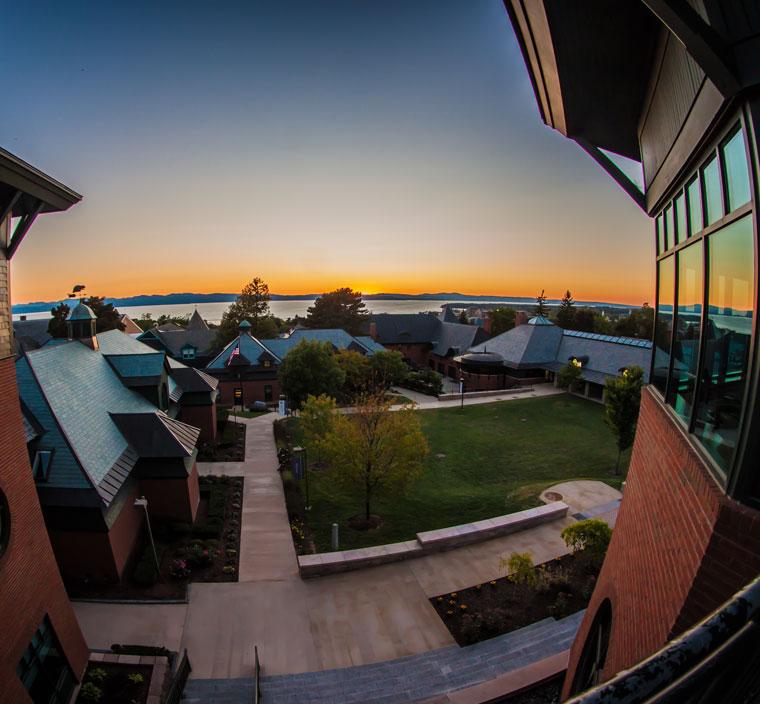 Request Information
Your growth is our purpose. Let's work together to uncover the strengths and experiences you already possess that will help you succeed in your academic and professional pursuits so you'll be ready for your next opportunity.