Take Your IT Career To The Next Level
This unique master's in information technology degree was developed in response to industry demand to provide a path for professionals with technical backgrounds - like computer network architects, software developers, web developers, and more - to master their crafts to demonstrate they are technically focused and disciplined to be compatible with today's long-term technological workforce needs. 
Differentiate Your Online Master's in IT
Set yourself apart from the competition and round out your IT master's degree with a certificate in a specialized area of focus such as:
Digital Forensics & Incident Response (Launching Fall 2021)
Business Management (Launching Fall 2021)
Data Science (Launching Spring 2022)
Build Your Career Future
Champlain's online master's degree in information technology combines the design, development, implementation, and management of systems organizations use in their operations to store, protect, and make use of information. In this advanced graduate degree program, you will learn to develop classifications of systems and information, design a database, develop reports according to stakeholder requirements, determine the feasibility and appropriate models for software development projects, and develop practical programming/scripting skills.
You'll emerge from the IT master's degree program with a strategic, integrated view of information technology that will provide a robust framework for today's technical professionals to think more critically and approach complex organization challenges more innovatively. You'll also gain essential soft skills, such as communication, critical thinking, and leadership, that will be key assets for future career advancement as technology evolves.
Coming This Fall
Champlain College Online will launch this program in the fall of 2021. In the meantime, to learn more about the program complete our form below and we will be in touch when we have more information to share!
Sign Up For Updates
Sign up to receive updates about this program, and to be contacted by our team when the program launches.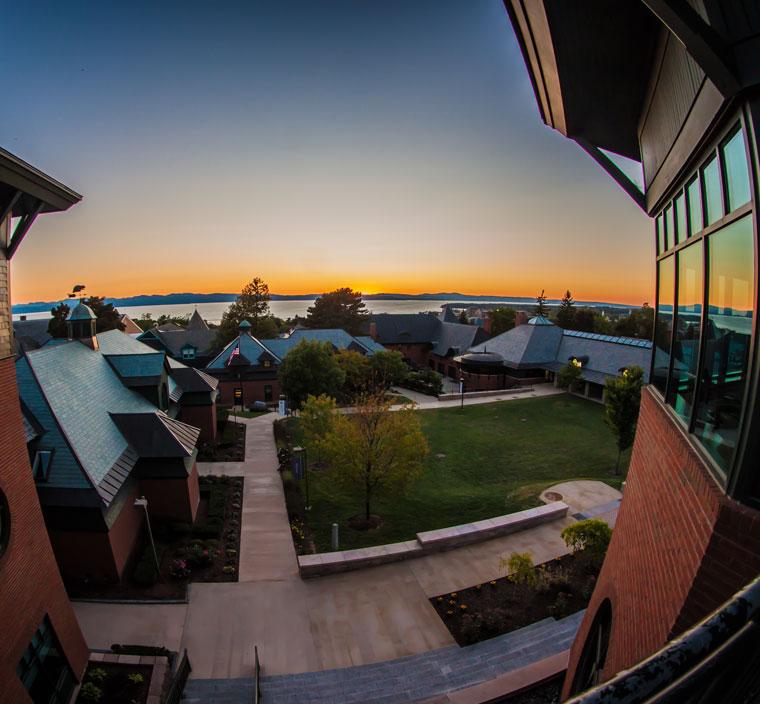 MS Information Technology Coming Soon!