Explore Information Security Risk Management
Learn to assess, classify and manage information security risk in organizations through a graduate certificate in information security risk management. Designed for business professionals responsible for risk management activities, this program will give you an introduction to information systems, teach you to identify and categorize risk, and oversee resource allocation and budgeting.
This certificate can be taken as a standalone program, or embedded in Champlain's online MBA and master's in information security programs, should you wish to continue your education. 
Today's business professionals require information security skills, and need to understand the basics of risk management in order to protect organizational assets and effectively lead an information security team.
A graduate certificate will help you advance your career, highlight in-demand skills, showcase subject matter expertise, and gain knowledge that can be applied to your workplace from day one.
Academic Excellence and Recognition

Designated Best Online Private College by Intelligent.com

Consistently ranked among the Best Online Bachelor's Degrees by US News & World Report

Ranked among the Most Affordable Online Cybersecurity Bachelor's Degrees

Accredited by the New England Commission of Higher Education
Accomplish More With A Graduate Certificate in Information Security Risk Management
Computer and information technology occupations are projected to grow 12% from 2018 to 2028 - much faster than the average for all occupations.
A specialized certificate can help you build new skills, differentiate your resume, and demonstrate your value as an employee in your current organization.
*Source: Bureau of Labor Statistics (BLS), 2019
Top Reasons To Earn a Graduate Certificate
Climb the career ladder
Build New Skills
Earn a recognized credential
Differentiate your resume
Test a new field
Pursue a passion
Demonstrate subject matter expertise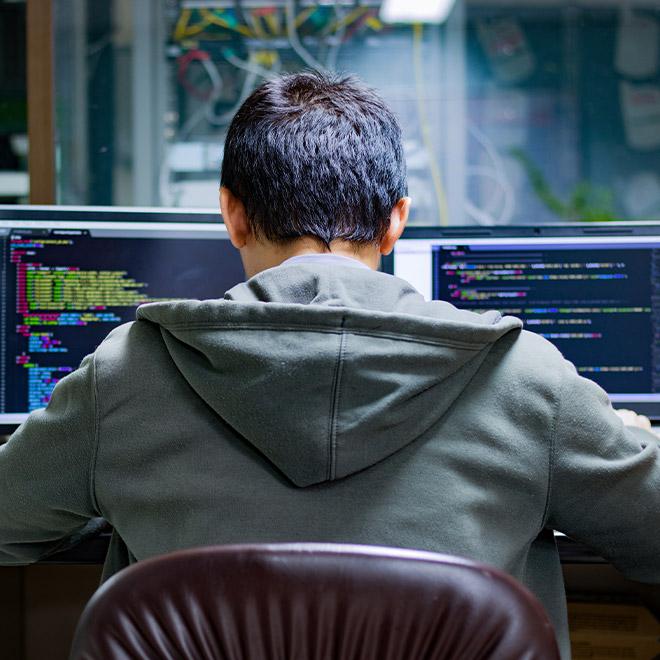 Program Details
Learn more about Champlain's 100% online information security risk management graduate certificate, designed for working professionals.
Champlain's online information security risk management courses encompass the top skills needed by today's business professionals.
Courses
Students will develop an understanding of the components of information systems and their relationships by acquiring knowledge on a variety of foundational information technology and security topics, including computing hardware, operating systems, and applications and their development. Different types of networks, topologies, and protocols are covered in an accelerated fashion to prepare students for successful completion of their desired program(s) and analysis of basic network communications.
Understanding risk and identifying the threats organizations face are essential skills for today's information security professionals. In this course that introduces students to the graduate degree program, students learn to compute impact scores for vulnerabilities, classify data, and use Champlain College Online's virtual environment to explore how to use IOCs (Indicators of Compromise).
Security controls are used to maintain confidentiality, integrity and availability of systems and typically enterprise architectures are built using frameworks. Students move beyond defense in depth and breadth strategies and "learn by doing" in this course, working in the virtual environment with tools like Nmap, Open-AduIT, Splunk, and more.
Prerequisites
Complete OPSC-501 and OPSC-510
Students will learn to differentiate privacy from security and how international, federal and state regulations impact organizations and govern the security of information systems and data. They will also identify security standards, survey compliance frameworks, measure return on security investment and assess the effectiveness of a security awareness program.
Prerequisites
Complete OPSC-501 and OPSC-515
Graduates of the information security risk management online graduate certificate program will demonstrate the following industry-specific skills, knowledge, and competencies:
Explain the purpose of, and relationships between, components in information systems.
Identify risks in organizations that threaten the confidentiality, integrity, and availability of information systems and data.
Classify information security risk using industry best practices.
Contrast risk with threats and vulnerabilities, and privacy with security.
Discuss how information security initiatives in organizations must support internal efforts and comply with international, federal, and state regulations. 
Champlain College Online's information security faculty, led by Cybersecurity Program Chair Kathleen Hyde, MCIS, MBA, are expert practitioners in the field. Their industry expertise ensures that our information security graduate curriculum is aligned with the needs of employers, and reflects the skills today's information security professionals need for success. Classes led by our seasoned experts will give you real-world insight into the field and create a rich community of career-focused learning.
Tuition & Costs
Continuing your education is an investment in your future. Learn more about our affordable tuition rates.
Affordability
Cost shouldn't be a barrier to going back to school. We provide a number of options to make your online education affordable.
You may also be interested in
Download Online Experience Guide
Learn what you can expect from your online experience at Champlain College Online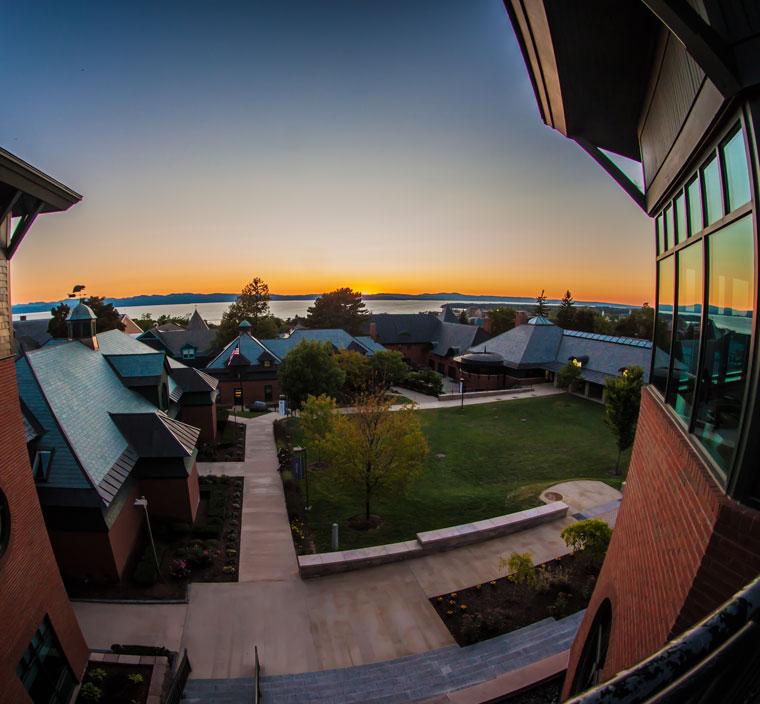 Download Online Learning Experience Guide
Champlain College will not share or sell personal information. Submitting this form constitutes your express written consent to agree to receive e-mails, texts, and phone messages from Champlain College at the phone number(s) and email address provided in this form.