Explore Executive Leadership
Transform your career as a transformational leader through a unique, personalized degree program. Champlain's online master's degree in executive leadership will help you tap into your leadership potential, hone your skills, and teach you how to lead authentically and promote the success of the organization. With an emphasis on applied learning and an intensive one-year cohort format, this program will challenge you to grow in ways you'd never expected.
Build Your Career Future
In today's businesses - across all industries and sectors - employers are actively seeking mindful, engaged, and visionary professionals who can lead at all levels of the organization. Through this program, you'll develop a deep understanding of your personal value system and an individualized approach to leadership, in addition to advanced soft skills such as communication and critical thinking. You'll be able to apply your skills to the workplace from day one, and will build the foundation needed to advance in your career as a strategic leader.
Academic Excellence and Recognition

Regionally accredited by the New England Commission of Higher Education

Ranked among the Best Online Bachelor's Programs by U.S. News & World Report

Designated as a Military Friendly School for our commitment to the military community

Named among the top MBA programs by Abound/Colleges of Distinction
As baby boomers begin to retire, organizations are actively seeking individuals with the skills to lead at the middle, senior and executive management levels. With a valuable combination of transformational leadership skills, subject matter expertise and the critical soft-skills needed in leadership roles, graduates of Champlain's master's in executive leadership program will be prepared to step into leadership roles in organizations of all sizes, across all sectors.
Master's degrees are in high demand in the business world, and employment in master's-level occupations is projected to grow by almost 17 percent from 2016 to 2026. A master's degree also pays off: the median salary for professionals with a master's degree is $72,800+.*
*Sources: Bureau of Labor Statistics (BLS), 2019; job titles: Payscale, 2019
Top Jobs for Master's in Executive Leadership Graduates
C-Level Executive
HR Manager
Program Manager
Operations Manager
Training and Development Manager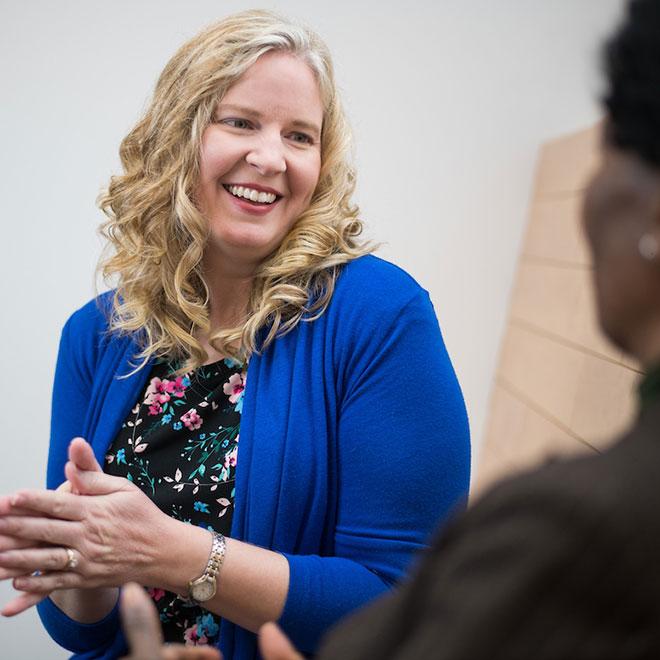 Program Details
Learn more about Champlain's 100% online master's in executive leadership program, designed for working professionals.
Champlain's online leadership courses encompass the top skills needed by today's business leaders.
Executive Leadership Course Descriptions:
Explore leadership theories, focusing ultimately on transformational leadership, which incorporates the personal and public dimensions of leadership. Students learn what values and characteristics inform their management role, as well as how to discern the disposition and values frameworks others bring to the workplace. This course includes an overview of diagnostic instruments, experiential exercises, and a writing project to establish a personal mission statement and to formulate strategies for balancing work and personal values.
Focusing on creativity, students will develop new perspectives and strategies to bring health, creativity and energy to organizations through analysis of leadership _themes in literature, biography, and story-telling. Students learn to recognize the role of imagination in transformational leaders' approaches to growth and change, as well as the benefits of creativity in problem-solving. Students will also be introduced to scenario thinking to manage uncertainty.
Examine theories of transformational change, that is, leadership that fundamentally re-orients an organization, its potential, objectives and methods. Students learn how to lead, plan, and implement successful organizational change, using one's personal mission statement as a guide. The course focuses on issues of organizational culture, organizational learning, and other forms of transformational change. Issues such as behavioral integrity, innovation, sustainability, organization resilience in face of constant environmental changes are also covered.
Examine effective relationships and processes at the individual and organization levels necessary for leading transformations. Students will study ethical responsibility, advocacy and authentic leadership relative to these relationships. They will also explore how leaders in non-hierarchical environments are able to transform their communities, cities and/or organizations.
Empowerment, collaboration, and dialogue create and transform community. Students study these techniques in the context of interpersonal communication, group leadership and conflict management. Course includes an experiential exercises to develop common experience for futher analysis and integration with theory. Students also discuss a leadership project plan to be completed in the program's capstone course.
Prerequisites
MSEL-520, MSEL-530, MSEL-540
This course culminates in an applied leadership project to support the translation, application, and synthesis of core concepts from previous courses to a final capstone project, through action research and reflection. Students will learn about the scientific method and various research methodologies to select the appropriate tool for their research question. In addition, students will explore various perceptions of current trends and likely developments in areas such as global demographics, economics, geo-political developments, technology, or social trends.
In addition to developing advanced communication and analytical skills, and a strategic mindset, graduates of the executive leadership master's online program will demonstrate a mastery of the following industry-specific competencies:
Create and articulate a personal and authentic leadership approach by developing a personal mission statement.
Successfully lead a diverse group of people through uncertain environments.
Synthesize information from a variety of disciplines to cultivate evolving strategies for leadership.
Demonstrate cultural and communication skills and a developed multicultural worldview.
Recognize and address moral challenges facing leaders in organizations through the application of a meaningful framework for ethical development.
Exhibit and reflect upon changes in personal leadership behavior through expanded self-knowledge, team behavior, cultural awareness, and systems thinking.
Integrate theoretical frameworks and/or research methodologies with experience to produce a meaningful and dynamic personal leadership vision.
Demonstrate the creative and critical thinking skills required to lead successfully and affect organizational change.
Champlain College Online's leadership faculty, led by Faculty Lead Lindsey Godwin, PhD, are expert practitioners in the field. Their industry expertise ensures that our master's in executive leadership curriculum is aligned with the needs of employers, and reflects the skills today's leaders need for success. Classes led by our seasoned experts will give you real-world insight into the field and create a rich community of career-focused learning.
Alumni of the Champlain College Online master's in executive leadership program work in corporations, small businesses, government organizations, and non-profits nationwide, including:
AT&T
Booz Allen Hamilton
City of Burlington
Comcast
Dartmouth Hitchcock Medical Center 
Dealer.com
Department of the Army
Department of Homeland Security (DHS)
Federal Bureau of Investigations (FBI)
GE Healthcare
GlobalFoundries
Kaiser Permanente 
National Life Group
Office of Personnel Management (OPM)
Rockport Police Department 
University of Vermont 
U.S. Marshal Service
U.S. Treasury
UTC Aerosystems 
Vermont Air National Guard
Titles our alumni hold include:
Alignment Coach
Assistant Chief
Associate Director of Admissions
Capital Improvement Program Manager
Department Administrator
Deputy US Marshal
General Manager
Logistics Readiness Squadron Chief Enlisted Manager
Mission Support Specialist 
Operational Supervisor 
Program Analyst 
Program Specialist 
Quality Inspector
Sales Effectiveness Manager
Site Director
Special Agent 
Strategic Planner
Supervisory Intelligence Analyst 
Training Specialist 
Unit Leader 
Vice President 
Tuition & Costs
Continuing your education is an investment in your future. Learn more about our affordable tuition rates.
Affordability
Cost shouldn't be a barrier to going back to school. We provide a number of options to make your online education affordable.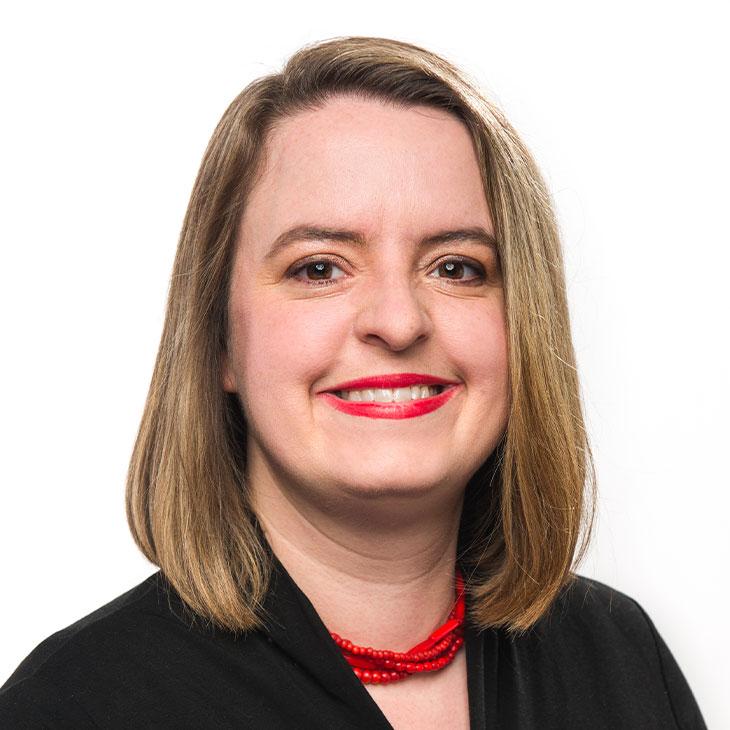 Lindsey Godwin
PhD
Lead Faculty
Executive Leadership (M.S.)
Human Relations & Organization Development (M.S.)
Accounting (B.S.)
Business Administration (B.S.)
Finance (B.S.)
International Relations (B.S.)
Management & Innovation (B.S.)
Creative Media (B.F.A.)
About
Dr. Lindsey Godwin is the Robert P. Stiller Endowed Chair of Management at the Robert P. Stiller School of Business. She holds an MS in Conflict Analysis and Resolution from George Mason University and a Ph.D. in Organizational Behavior from the Weatherhead School of Management at Case Western Reserve University, where she studied with David Cooperrider and Ron Fry, the thought leaders in Appreciative Inquiry.
Before coming to Champlain, Dr. Godwin served as a research associate for the Center for Business as Agent of World Benefit (B.A.W.B.) at Case Western Reserve University (now the Fowler Center for Sustainable Value) and remains a creative contributor to the Fowler Center today. Her work has been published in a variety of journals and books, such as the Oxford Handbook of Positive Organizational Scholarship. Dr. Godwin was recently a Journal of Business Ethics guest editor for a special issue on positive organizational ethics; she also served as guest editor for a special issue on advances in the AI Summit for the AI Practitioner Journal. Dr. Godwin is an editor and contributor for the fourth volume in the research book series Advances in Appreciative Inquiry.
Dr. Godwin has presented at national and international conferences, including the Annual Academy of Management Meetings. She has served as co-chair for past World Appreciative Inquiry Conferences held in Orlando, Florida and Kathmandu, Nepal and on the Advisory Board for the conference in Ghent, Belgium as well as a 2015 conference in South Africa. With a passion for helping organizations leverage their potential through strengths-based change, Dr. Godwin has consulted with organizations including Green Mountain Coffee Roasters, the Vermont Federal Executive Association (VTFEA), World Vision, the Houston Independent School District, the California Teachers Association, Imagine Nepal, the United Nations, the American Society of Association Executives and the Leahy Center for Lake Champlain.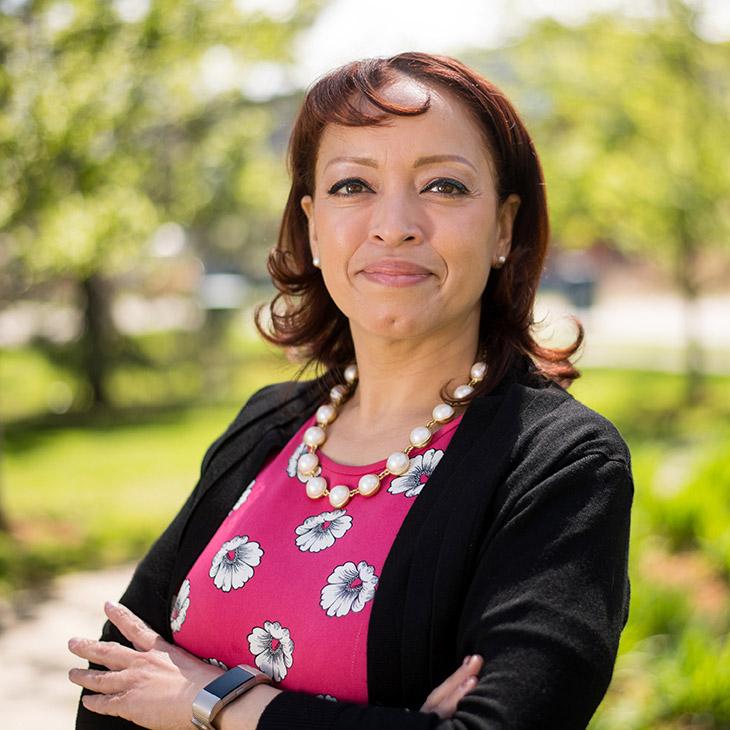 Career Growth
"I had been wanting to take a management position in my organization, so I the master's in executive leadership was a great fit for my goals. I was able to apply what I learned to my work, and it helped me shine. As soon as I finished the program, I was promoted!"
Jiri Cruz Master's Degree in Executive Leadership
Management & Program Analyst
You may also be interested in
Download Program Guide
Learn what you can expect from our online master's in executive leadership program.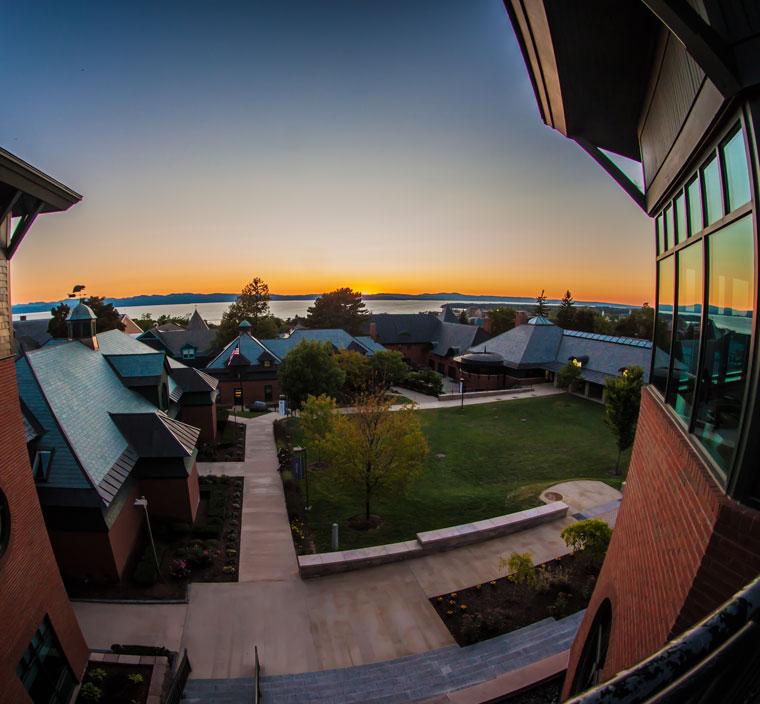 Download Program Guide
Champlain College will not share or sell personal information. Submitting this form constitutes your express written consent to agree to receive e-mails, texts, and phone messages from Champlain College at the phone number(s) and email address provided in this form.