Explore Advanced Business
Take your business skills to the next level with an undergraduate certificate in advanced business. You'll gain exposure to a wide array of integrated business disciplines, and can customize and maximize your learning experience by choosing a sequence of courses that align with your interests. Subject areas include accounting, organizational development, human resource management, logistics and supply chain management, cybersecurity, healthcare, law, and project management.
This certificate can be taken as a stand-alone program, or can be used as a stepping stone on the way to obtaining your online associate degree in business management or online bachelor's degree in business management.
Build Your Career Future
We understand how important it is for busy working adults to gain knowledge and expertise quickly, which is why our advanced business certificate coursework is applicable to the workplace from day one. Whether you've already earned an undergraduate degree or you're currently pursuing your bachelor's degree, an advanced business certificate is a great way to earn a credential in the field, get your resume noticed, and demonstrate proficiency in a focused area of knowledge.
Academic Excellence and Recognition

Regionally accredited by the New England Commission of Higher Education

Ranked among the Best Online Bachelor's Programs by U.S. News & World Report

Designated as a Military Friendly School for our commitment to the military community

Named the Best Private Online College by Intelligent.com
Gain New Skills with a Certificate
Business and financial occupations are expected to grow 7% from 2018 to 2028, faster than the average growth for all fields, as a result of an increasingly complex global business landscape.
 *Source: Bureau of Labor Statistics (BLS), 2019
Top reasons to pursue a certificate
Enter a new field
Build new skills
Gain knowledge on your way towards a degree
Differentiate your resume
Earn a credential
Demonstrate proficiency in a focused area of learning
Program Details
Learn more about Champlain's 100% online advanced business undergraduate certificate, designed for working professionals.
Champlain's online advanced business courses encompass the top skills needed by today's business professionals.
Choose 5 courses total (15 credits) from any of the following program areas: 
Accounting
Intermediate Accounting I
Intermediate Accounting II
Forensic Accounting
Federal Taxes
Cost Accounting
Auditing
IT & Cybersecurity
Introduction to Python
Introduction to Operating Systems
The Landscape of Internet Security
Risk In An Uncertain World
Cyber Warfare and Cyber Crime
Introduction to Cybersecurity
Law
Criminal Law
Law of Searching & Seizing Digital Evidence
Business Law II
Employment Law
Healthcare
Navigating The US Healthcare System
Information Systems in Healthcare Organizations
Health Finance and Economics
Human Resource Management
Managing Talent
Strategic Human Resource Management
Compensation and Benefits
Conflict Engagement
Supply Chain Management & Logistics
Fulfilling Supply Chain Demand
Transportation Management
Securing Resources
Integrating The Supply Chain
Organizational Development
Organizational Development
Organizational Communication
Social Interaction in the Digital Age
Project Management
Project Management II
Project Development & Risk
Agile Project Management
The course continues the study of the topics introduced in Financial Accounting but shifts the point of view to that of the provider of accounting information. It presents an in-depth and critical study of generally accepted accounting concepts and principles. Topics include a review of the accounting cycle, the conceptual framework of accounting, the income statement and statement of cash flows. Students examine in detail the balance sheet items of cash, receivables, inventories, and debt financing.
The study of generally accepted accounting concepts and principles continues. Topics include equity financing; property, plant and equipment; intangible assets; investments in debt and equity securities; employee compensation; special revenue recognition methods, lease accounting, statement of cash flow, and financial statement analysis.
This course serves as an introduction to forensic (fraud) accounting. Topics include fraud examination techniques, interview techniques, rules of evidence relating to fraud, internal control methodology, asset misappropriation and financial statement misrepresentation. Students cover various fraud examination techniques. Students also learn rules of evidence as they relate to several different fraudulent activities including illegal activities such as wagering, money laundering, cash skimming and embezzelment. Course presentation assumes basic accounting knowledge and guides the student into specialized applied settings, indicative of forensic accounting.
Students learn the basic skills of tax planning and tax research for individuals. Topics covered include tax determination and payments, gross income inclusions and exclusions, and itemized deductions. Many actual federal tax forms for individuals are studied. In addition to their textbooks, students use the computerized federal tax code and the Internal Revenue Service web site.
Cost accounting presents the behavioral aspects of accounting and identifies essential data that managers use for planning and controlling, costing products and services, and performance measurement. Students study the basic concepts, uses, and procedures related to types of costs and costing systems and uses this information to solve business problems. They will develop quantitative and qualitative analytical skills to analyze and interpret raw data that support the business decision-making process and inventory costing.
An introduction to auditing theory and practice as governed by generally accepted auditing standards and accounting principles. Topical coverage includes the American Institute of Certified Public Accountants Code of Professional Conduct, auditors' legal liability, planning an audit with emphasis on the study and evaluation of the internal control structure, audit evidence (what kind and how much), working papers, the various types of audit reports and a practical audit case
Prerequisites
Complete MATH-180. ACCT-231 is the required corequisite course.
From day one, students in this course are problem solving, first in terms of algorithmic design and then as early as week two via programming in the latest version of Python, using PyCharm. Students begin by writing a program to have a conversation, having strings and numbers as input, and advance, by week seven, to building a working password saver program, capable of looking up, adding (and encrypting), and storing passwords.
Use Windows? Want to know more about Linux and or Apple? In this course, students don't just read about other operating systems, they step out of their comfort zones and develop a working knowledge of their structure and functionality. As part of these activities, students also learn how to use VMware and, in the case of students without access to Apple hardware, resources offered in the cloud as a services. Students also survey/compare mobile device operating systems.
Security is everyone's problem. The Internet is full of attackers who are looking to steal your information or get control over your system. This is a problem for individuals and businesses so it's essential that even casual users understand enough of how the Internet is put together to be able to understand the threats they face. Students will learn how businesses communicate via the internet and how that exposes them to some of the fundamental attack types. Students will learn how to protect themselves from those attacks.
People are exposed to risk on a daily basis, often without any awareness of that risk. Effectively protecting people and information requires greater awareness and understanding of risk in order to make informed decisions. In this course, you will learn to assess risk in a practical way, especially as it relates to how we interact with our networked world.
Cyber criminals are constantly searching for targets and the behaviors of cyber criminals are often very similar if not identical to those engaged in cyber warfare. You will investigate the differences between cyber warfare and cyber crime including the motivations of the participants. You will also identify behaviors of participants and ways that to better protect yourself and your business from attack.
This course will introduce foundation subject matter and technologies that are critical to the multidisciplinary landscape of cybersecurity.
Prerequisites
Complete CMIT-130 and CMIT-135.
Provides a comprehensive analysis of the fundamentals of substantive criminal law. Students will learn the essential elements of crimes and the rationale underlying criminal law. The nature of jurisdiction, the criminal act, the criminal state of mind and matters affecting responsibility for criminal conduct are included.
Computer evidence (digital evidence) is being used every day in our country to convict criminals of crimes ranging from possession of child pornography to embezzlement to murder. Every competent, modern law enforcement officer understands the significance of digital evidence in every case submitted for prosecution. Students will be required to learn, and apply, legal principles that govern how this vital evidence is recovered (and used) to insure that it will be legally admissible in court.
Prerequisites
CRIM-120, CFDI-240 and 60 completed credits or permission of the program director.
Focuses on various forms of legal entities: public and private corporations, limited and general partnerships, and Articles 2 and 9 of the Uniform Commercial Code. The major laws governing securities, antitrust, bankruptcy, and environmental issues are reviewed. Special emphasis is given to the legal liability of the professional. This course is designed for the future business manager, entrepreneur, or professional who wishes to have information regarding laws governing business.
In this course students identify the myriad of legal issues surrounding the workplace, employment relationships, human resources, and federal and state regulation of the employment environment. Topics within the course include employment discrimination, wrongful discharge, health and retirement benefits, occupational health and safety, competition and trade secret agreements, sexual harassment, and privacy rights.
Students gain a systematic overview of the U.S. health care system, including the role of the public and private sectors. Federal and state health policy and legislation are examined in depth. Students develop an understanding of the complex social and environmental issues that are driving the need for quality improvement, performance measurement and the use of information systems. They become familiar with the various mechanisms through which health services are delivered and also compare the U.S. health care system to other systems outside the U.S.
Students examine the role of information systems in achieving performance improvement in health care delivery, and develop the skills necessary to manage information systems. Students learn to manage health information technology to improve patient care, comply with federal and state regulations, and increase clinical and operational efficiencies.
Students gain a systematic overview of the financial operations of common health care organizations, both public and private. They gain knowledge about various financial techniques and tools applied to health care settings including revenue stream management, budgeting and resource management allocation, and third party payer management. Students identify and analyze key issues confronting the financial management of health care systems and provide strategies for effective management of these financial challenges. This course will emphasize the intersection and integration of health resources management, both clinical and financial, in quality improvement efforts.
Prerequisites
Complete one of these groups: HCMT-210 and MGMT-230 (Financial Systems for Management) OR HCMT-210 and ACCT-130 (Financial Acct.) and ACCT-140-(Managerial Acct.)
Companies must effectively and efficiently deliver goods or services to fulfill customer demands. Students study the trade-offs across activities, such as the order process and managing inventory, managing human resources and delivery of the product or service. Modeling and performance metrics are used to apply these concepts,and creative and innovative decision-making is a primary focus. An overview of related technologies, the environmental impact of various choices and related global issues are integrated throughout the course.
In this course, students will analyze the role and importance of transportation in the global supply chain sector, focusing on industry analyses, cost structures, operating and service characteristics, current issues, and the future of transportation management. Students will learn how to move goods resourcefully, economically, and securely in an environmentally conscious manner, and ethical issues will be discussed. Students will investigate transportation risk and security management, as well as related issues and challenges for global supply chains related to transportation.
The resource acquisition (supply management) process is instrumental in fulfilling an organization's strategic goals. Students learn about the relationship between supply management and other areas in the organization, such as product and service development, the production/service process, and marketing. Related ethical considerations are strongly emphasized. Additional topics include creating partnerships with suppliers, making in-sourcing and out-sourcing decisions, and a total cost perspective for each option. Globalization, diversity, social responsibility, and introduction to related software applications are integrated throughout the course.
A supply chain consists of all parties involved, directly or indirectly, in fulfilling a customer request. The supply chain not only includes the manufacturer and suppliers, but also transporters, warehouses, retailers, and customers themselves. Students use a supply chain perspective to integrate business processes studied in previous courses, emphasizing collaboration across organizations. Topics include coordination across the supply chain, related technologies and supply chain performance measures.
Addresses the opportunities and problems involved in managing human dynamics in organizations. Identifies intervention techniques, theories, principles, and values involved in planned change processes for organization development and organizational transformation. Reviews and applies behavioral science theory and practice.
Students will apply communication theory and research to address the particular challenges to communicating effectively in organizations. Students will learn how to identify organizational communication problems, analyze those problems, and generate effective solutions. Students will examine the relationship between organizational structure and specific communicative practices, and how communication practices by organizational members establish, maintain, or change organizational culture. They will also learn how to anticipate communication deficiencies in organizations, and use communication as a means to facilitate organizational development and innovation.
Prerequisites
Complete COMM-130 or COM-100.
Students will learn to navigate the rapidly changing nature of communication in the digital age, deeply engaging with tools such as instant messaging, social networks, blogs and collaborative spaces online, all the while applying specific communication theories in order to determine best practices. Through reading, discussion and intensive hands-on projects, students will work to overcome online communication barriers and gain critical understanding of which tools are effective in which situations. Students will be required to download, access and utilize various online communication tools.
Prerequisites
COM-100 or COMM-130 and 30 completed credits or 60 completed credits
Organizations value project management skills for all employees because these skills make everyone more effective and efficient. You will be introduced to skills that define a project's scope, specifications and assumptions. You will also learn to develop a work breakdown structure and task plan, and to schedule and control the, project. These skills can be used immediately, in work and home life.
Project Managers are responsible for the successful and cost-efficiency completion of projects. Students gain insight into how projects are defined, evaluated, and ultimately translated into manageable project requirements and concrete deliverables. They also learn about processes, tools and techniques they need to develop workable project risk management plans and therefore to increase the probability of completing projects on time, within budget and according to requirements. MS Project required.
The traditional practice of project management is based on the notion that the customer can understand and articulate his or her requirements fully and up front. Unfortunately, this is rarely the case and often customers either don't understand precisely what they need or, more often, will know it when they see it. This is where Agile Project Management comes in. Whether you are managing a project, are on the forefront of a new business venture, or are developing new business processes, Agile Project Management can help managers meet their goals without compromising business value or quality. This course will provide a foundation in Agile and build competencies in Agile Project Management through simulation, case study analysis, and software. Students will receive hands-on experience with agile and scrum processes in a class project. Students will also investigate Agile value principles, release planning, portfolio governance, and the Scrum methodology.
Prerequisites
Complete MGMT-260 OR MGMT-262
Graduates of the online advanced business certificate program will demonstrate the following industry-specific skills, knowledge, and competencies:
Leverage knowledge and understanding from a multidisciplinary approach to business education.
Analyze the impact of functional areas in business decision-making, including how functional areas affect decisions, and how decisions affect functional areas. 
Champlain College Online's business faculty, led by Program Director Dr. Linda Miller, are expert practitioners in the field. Their industry expertise ensures that our advanced business certificate curriculum is aligned with the needs of employers, and reflects the skills today's business professionals need for success. Classes led by our seasoned experts will give you real-world insight into the field, and create a rich community of career-focused learning.
Tuition & Costs
Continuing your education is an investment in your future. Learn more about our affordable tuition rates.
Affordability
Cost shouldn't be a barrier to going back to school. We provide a number of options to make your online education affordable.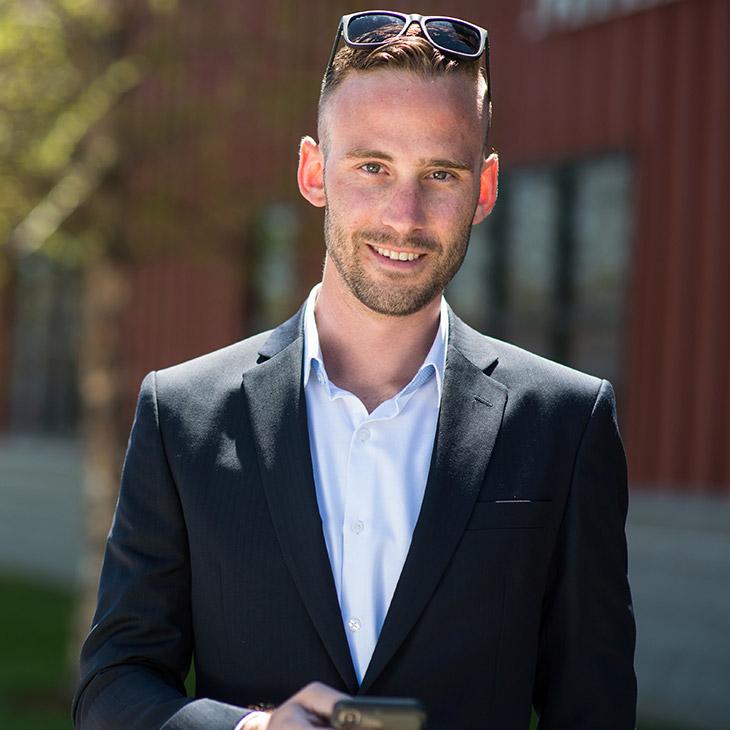 Superior Faculty
"The classroom environment was great, and the faculty were very helpful in terms of reaching out and being available. All of my professors were willing and ready to call, email or text whenever I needed them."
Tom Cianchetta Bachelor's Degree in Business Management
Digital Sales Manager, Epsilon
You may also be interested in
Download Online Experience Guide
Learn what you can expect from your online experience at Champlain College Online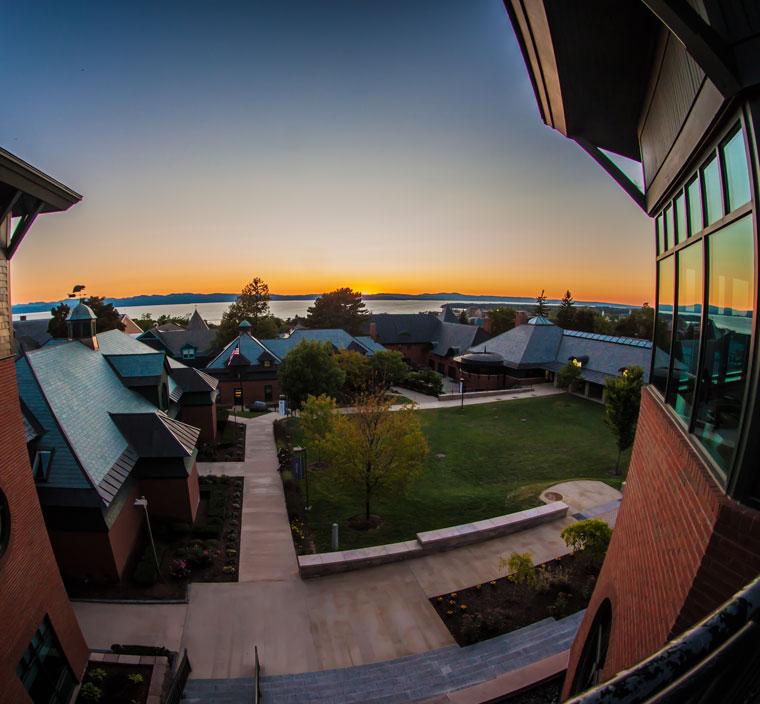 Download Online Learning Experience Guide
Champlain College will not share or sell personal information. Submitting this form constitutes your express written consent to agree to receive e-mails, texts, and phone messages from Champlain College at the phone number(s) and email address provided in this form.