Explore Business Management Undergraduate Certificate
Designed for entry-level and mid-level business professionals looking to take the next step in their careers, Champlain's online business management certificate provides foundational business skills and an understanding of the function of management in an organization.
This certificate can be taken as a stand-alone program, or can be used as a stepping stone on the way to obtaining your online associate degree in business management or online bachelor's degree in business management.
Build Your Career Future
We understand how important it is for busy working adults to gain knowledge and expertise quickly, which is why our business management certificate coursework is applicable to the workplace from day one. Whether you've already earned an undergraduate degree or you're currently pursuing your bachelor's degree, a business management certificate is a great way to earn a credential in the field, get your resume noticed, and demonstrate proficiency in a focused area of knowledge.
Academic Excellence and Recognition

Regionally accredited by the New England Commission of Higher Education

Ranked among the Best Online Bachelor's Programs by U.S. News & World Report

Designated as a Military Friendly School for our commitment to the military community

Named among the top MBA programs by Abound/Colleges of Distinction
Gain New Skills with a Certificate
Business and financial occupations are expected to grow 7% from 2018 to 2028, faster than the average growth for all fields, as a result of an increasingly complex global business landscape.
 *Source: Bureau of Labor Statistics (BLS), 2019
Top reasons to pursue a certificate
Enter a new field
Build new skills
Gain knowledge on your way towards a degree
Differentiate your resume
Earn a credential
Demonstrate proficiency in a focused area of learning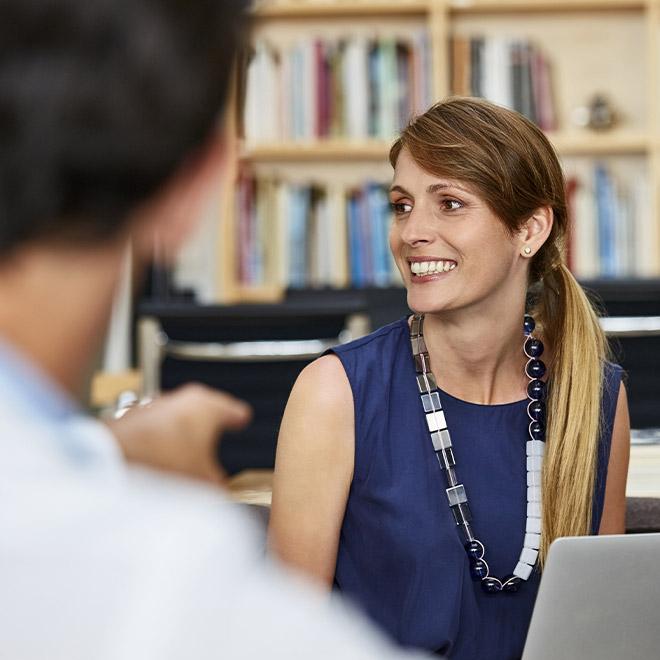 Program Details
Learn more about Champlain's 100% online business management undergraduate certificate, designed for working professionals.
Business Management Courses Online
Champlain's online business management courses encompass the top skills needed by today's business professionals.
There are two ways to view behavior in organizations: cultural/interpretive and technical/rational. Students will explore both views, how they explain and predict organizational behavior and the management approaches they inform. Within these contexts, students will explore team and individual behaviors, ethical and diversity issues in the workplace, and how to foster success in the face of significant change. Students will apply course concepts to real-world scenarios and their personal experiences.
Organizations value project management skills for all employees because these skills make everyone more effective and efficient. You will be introduced to skills that define a project's scope, specifications and assumptions. You will also learn to develop a work breakdown structure and task plan, and to schedule and control the, project. These skills can be used immediately, in work and home life.
As business environments become more complex, the accompanying dilemmas require a more advanced problem-solving process. Students are introduced to methodology for analyzing data and applying appropriate techniques for unconventional and creative solutions. They will learn how to systematically analyze a problem, generate innovative and provocative ideas for solutions, make choices among those ideas, and evaluate the results.
Strategic management refers to creating, implementing and evaluating cross-functional decisions to achieve long-term objectives. Students use a holistic perspective to integrate knowledge of all business processes to recommend and evaluate strategic decisions. Specific topics include (1) creating strategy using situation analysis, self-evaluation and competitor analysis (2) determining resource need and availability and analyzing an implementation plan and (3) evaluating criteria such as suitability, feasibility and acceptability. A computer simulation allows students to make decisions and learn from their results.
Talent management is the process of attracting and retaining talented employees, and cultivating critical knowledge and skills, recognizing that employees' talents and skills drive business success. Using a manager's strategic perspective, students study how to recognize and develop employees' talents, evaluate performance and influence behavior within regulatory constraints. Additionally, they focus on the interrelationship between organizational culture and traditional human resources topics. Other themes include related ethical issues, the global workforce and links between social responsibility, culture and business success.
Prerequisites
MGMT-210 or permission of CPS Associate Dean.
Graduates of the online business management certificate program will demonstrate the following industry-specific skills, knowledge, and competencies:
Understand traditional business functional areas and how they are leveraged in organizations.
Apply management concepts and approaches, such as planning and controlling organizational resources, managing organizational change, and leadership.
Utilize sound approaches in critical thinking and problem-solving.
Demonstrate effective professional communication skills.
Integrate various functional areas of business to guide innovation, formulate strategy, and solve complex business problems.
Champlain College Online's business faculty, led by Program Director Dr. Albert Orbinati, are expert practitioners in the field. Their industry expertise ensures that our business certificate curriculum is aligned with the needs of employers, and reflects the skills today's business professionals need for success. Classes led by our seasoned experts will give you real-world insight into the field and create a rich community of career-focused learning.
Alumni of the Champlain College Online undergraduate certificate in business management program work in corporations, small businesses, government organizations, and nonprofits nationwide, including:
Dealertrack Technologies
GE Capital
Green Mountain Power
Keurig Dr. Pepper 
Middlebury College
McCormick, Fitzpatrick, Kasper & Burchar
Neagley & Chase Construction Company 
The University of Vermont Medical Center
Titles our alumni hold include:
Account Executive 
Accounting/Retention Support 
Administrator 
Director of HR Benefit Administration
Paralegal 
Production Supervisor 
Product Manager 
Program Analyst 
Senior Account Manager
Tuition & Costs
Continuing your education is an investment in your future. Learn more about our affordable tuition rates.
Affordability
Cost shouldn't be a barrier to going back to school. We provide a number of options to make your online education affordable.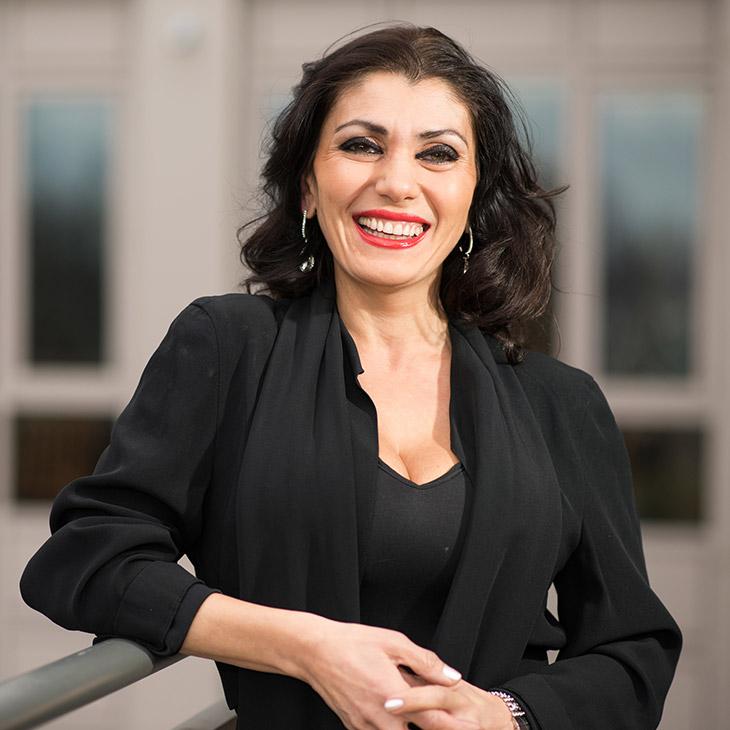 Affordability & Flexibility
"The affordability and flexibility I found at Champlain made obtaining my degree an achievable goal. The programs are rigorous, and the combination of the educational material with soft skills was invaluable and directly applicable to my workplace."
Inna Aydinyan Bachelor's Degree in Business Management
Hardware, IBM
You may also be interested in
Download Online Experience Guide
Learn what you can expect from your online experience at Champlain College Online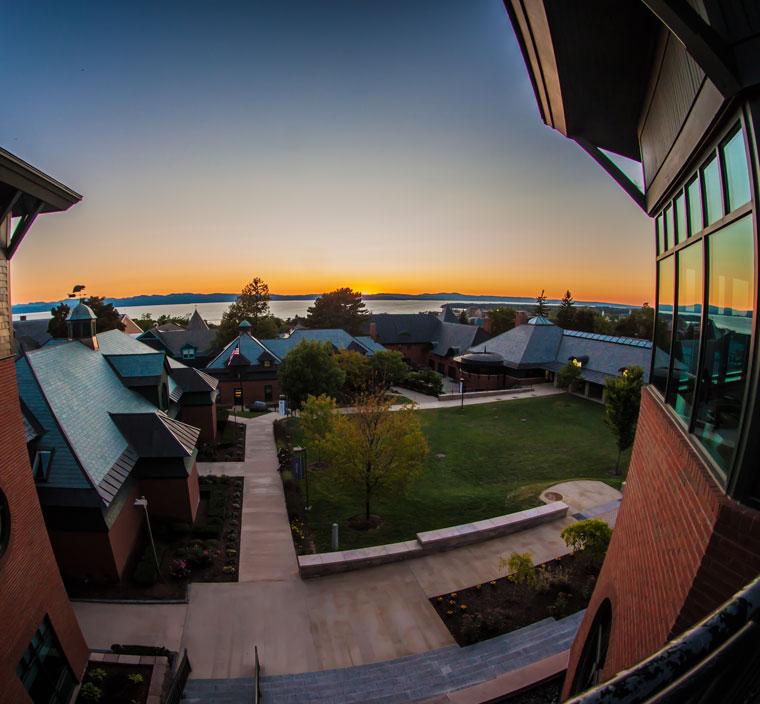 Download Online Learning Experience Guide
Champlain College will not share or sell personal information. Submitting this form constitutes your express written consent to agree to receive e-mails, texts, and phone messages from Champlain College at the phone number(s) and email address provided in this form.