Explore Computer Forensics & Digital Investigations Undergraduate Certificate
Gain a foundation in digital forensics (including knowledge of over 23 applications, platforms and programming languages) and enter this growing field with a credential employers will respect with Champlain's online computer forensics and digital investigations certificate.
This certificate can be taken as a stand-alone program, or can be used as a stepping stone on the way to obtaining your bachelor's degree in computer forensics & digital investigations, cybersecurity, or economic crime investigation online.
A Nationally Recognized Leader in Digital Forensics
Champlain is a nationally recognized leader in cybersecurity and digital forensics education and home of the Senator Patrick Leahy Center for Digital Investigation & Cybersecurity. With a robust faculty of expert-practitioner instructors who have significant experience working for top organizations and are sought-after thought leaders in the field, we specialize in building agile cybersecurity and digital forensics programs that the meet mission-critical needs of today's businesses, nonprofit organizations, and state and federal governments.
Champlain has been designated a National Center of Academic Excellence in Cyber Defense Education by the U.S. National Security Agency and the Department of Homeland Security since 2006, and Champlain cybersecurity programs have been named best in the nation by SC Magazine. Champlain is also designated as a National Center of Digital Forensics Academic Excellence by the Defense Cyber Crime Center (DC3) Air Force Office of Special Investigations - the fifth college in the nation to receive this distinction. 
Build Your Career Future
We understand how important it is for busy working adults to gain knowledge and expertise quickly, which is why our computer forensics and digital investigations certificate coursework is applicable to the workplace from day one. Whether you've already earned an undergraduate degree or you're currently pursuing your bachelor's degree, a computer forensics and digital investigations certificate is a great way to earn a credential in the field, get your resume noticed, and demonstrate proficiency in a focused area of knowledge.
Academic Excellence and Recognition

Regionally accredited by the New England Commission of Higher Education

Ranked among the Best Online Bachelor's Programs by U.S. News & World Report

Designated as a Military Friendly School for our commitment to the military community

Named among the top MBA programs by Abound/Colleges of Distinction
Gain New Skills with a Certificate
The global digital forensics industry is poised for significant growth as a result of increasing cybersecurity threats; projections estimate the market to be worth over $6.65 billion by 2025 - rising at a rate of nearly 10% between 2017 and 2018.
Source: Bureau of Labor Statistics (BLS), 2019
Top reasons to pursue a certificate
Enter a new field
Build new skills
Gain knowledge on your way towards a degree
Differentiate your resume
Earn a credential
Demonstrate proficiency in a focused area of learning
Program Details
Learn more about Champlain's 100% online computer forensics & digital investigations undergraduate certificate, designed for working professionals.
Champlain's online computer forensics and digital investigations courses encompass the top skills needed by today's digital forensics professionals.
Required Courses:
Criminal Law
Anti-Forensics and Network Forensics
Digital Forensic Investigation Techniques
Operating System Forensics
Plus Two Of The Following:
Mobile Forensics
White-Collar Crime
Cybercrime
File Forensics
Graduates of the online computer forensics and digital investigations certificate program will demonstrate the following industry-specific skills, knowledge, and competencies:
Demonstrate knowledge of the essential rationale underlying criminal law such as the nature of jurisdiction, the criminal act, the criminal state of mind and matters affecting responsibility for criminal conduct.
Understand computer crime statutes, management of evidence, and industry best-practices for examining computers that might contain crime-related information as well as how to prepare computer evidence for courtroom testimony.
Utilize the techniques used to investigate crimes perpetuated over the Internet and other telecommunications networks; crimes such as auction fraud and social engineering, e-mail scams and phishing will be analyzed.
Gain insight into the motives behind white-collar crime and methods used by white-collar criminals to pursue their criminal endeavors, and the enforcement strategies and techniques applied in these cases.
Demonstrate knowledge of specialized areas of digital forensics, namely information hiding, anti-forensics, and network forensics.
Understand the basic principles of digital media presented to show how digital images, audio, and video can be manipulated and how such manipulation can be detected.
AccessData Password Recovery Tool Kit (PRTK)
AESCrypt
Autopsy
Cellebrite UFED Physical Analyzer
Cellebrite UFED Reader
EnCase
FTK Imager
Forensic VDI
Google Tools
IE PassView
Kai Linux
Magnet Internet Evidence Finder (IEF)
MobileFish
NetworkMiner
OpenPuff
RegRipper
SilentEye
The Sleuth Kit (TSK)
Volatility
Windows Registry
Wireshark
X-Ways Forensics
Champlain College Online's digital forensics faculty, led by Cybersecurity Program Chair Kathleen Hyde, MCIS, MBA, are expert practitioners in the field. Their industry expertise ensures that our computer forensics and digital investigations certificate curriculum is aligned with the needs of employers, and reflects the skills today's computer forensics professionals need for success. Classes led by our seasoned experts will give you real-world insight into the field, and create a rich community of career-focused learning.
Alumni of the Champlain College Online undergraduate certificate in computer forensics and digital investigations program work in corporations, small businesses, government organizations, and nonprofits nationwide, including:
ABS Global
AT&T
Bank of America
Comcast 
Compucon Systems 
Federal Aviation Administration (FAA)
General Motors
Keurig Dr. Pepper 
Mantech 
Nashua Police Department 
Northrup Grumman
Ohio Attorney General's Office
PNC
SPAWAR
TD Bank
U.S. Airforce 
U.S. Department of Army
Verizon
University of Vermont Health Network 
Titles our alumni hold include:
Area Manager
Asset Protection 
Computer Forensic Examiner 
Computer Security Engineer
Computer Specialist 
Cyber Fraud Investigator
Cyber Forensic Section Chief
Investigative Assistant
Information Security Specialist 
IT Project Manager
IT Specialist
Legal Assistant
.Net Developer
Network Technician
Programmer Analyst
Special Agent 
Surveillance Technician Instructor
Systems Administrator
Technical Support Analyst 
Web Developer
Tuition & Costs
Continuing your education is an investment in your future. Learn more about our affordable tuition rates.
Affordability
Cost shouldn't be a barrier to going back to school. We provide a number of options to make your online education affordable.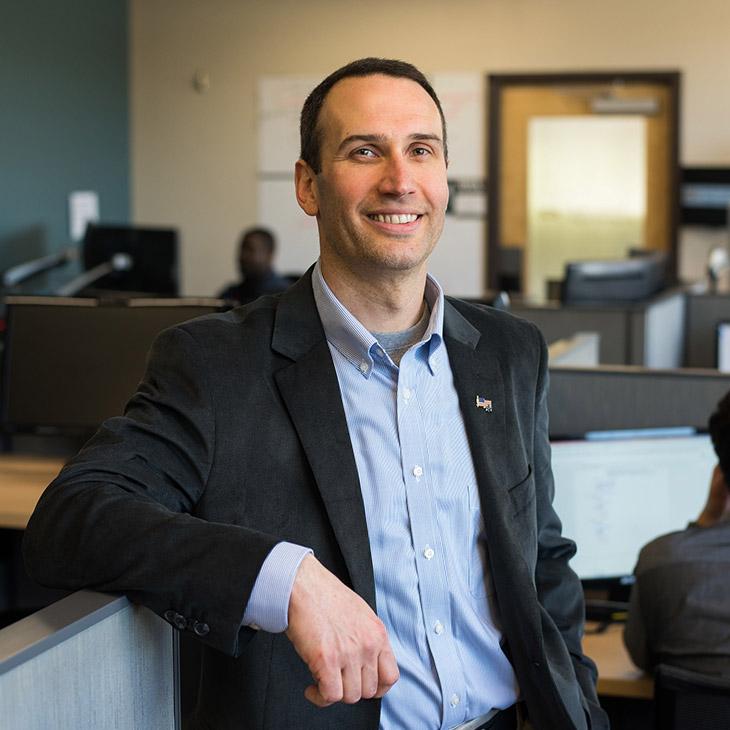 Transfer Credit
"Transferring credits to Champlain was very easy. The staff worked really hard with me to find not just credits from other institutions that I had attended, but also life credits from things I had accomplished, and from past certifications."
Kristopher Johnston Bachelor's Degree in Computer Forensics & Digital Investigations
Director of Cloud Solutions and IT Infrastructure, Data Masons Software
You may also be interested in
Download Online Experience Guide
Learn what you can expect from your online experience at Champlain College Online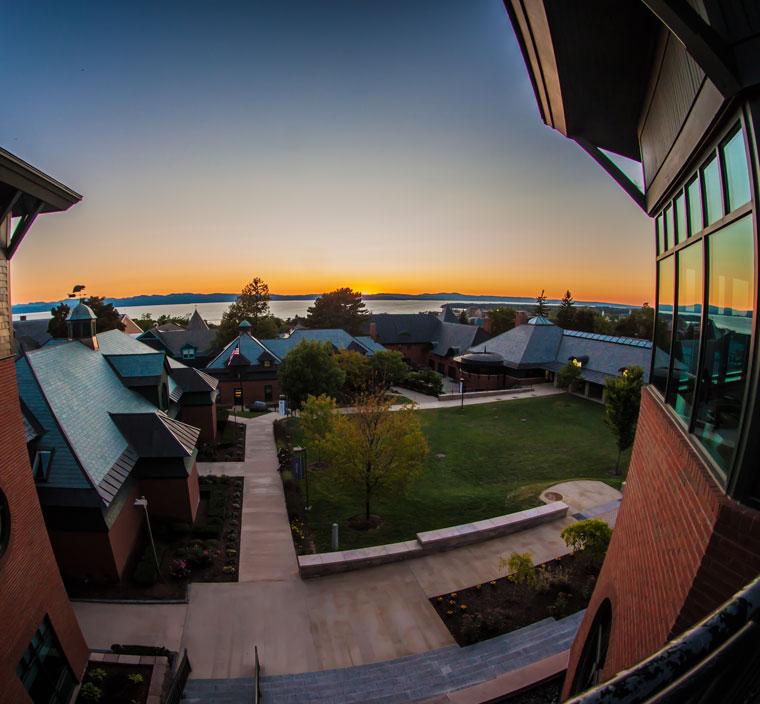 Download Online Learning Experience Guide
Champlain College will not share or sell personal information. Submitting this form constitutes your express written consent to agree to receive e-mails, texts, and phone messages from Champlain College at the phone number(s) and email address provided in this form.