Explore Computer Networking
Enter the IT field with a credential employers will respect. Whether you have a technology background and want to re-enter the field or are an IT professional looking to advance in your career, Champlain's online computer networking certificate will provide you with fundamentals in the field (including knowledge of 6+ key applications and platforms). 
This certificate can be taken as a stand-alone program, or can be used as a stepping stone on the way to obtaining your online bachelor's degree in computer information systems or cybersecurity.
Build Your Career Future
We understand how important it is for busy working adults to gain knowledge and expertise quickly, which is why our computer networking certificate coursework is applicable to the workplace from day one. Whether you've already earned an undergraduate degree or you're currently pursuing your bachelor's degree, a computer networking certificate is a great way to earn a credential in the field, get your resume noticed, and demonstrate proficiency in a focused area of knowledge.
Academic Excellence and Recognition

Regionally accredited by the New England Commission of Higher Education

Ranked among the Best Online Bachelor's Programs by U.S. News & World Report

Designated as a Military Friendly School for our commitment to the military community

Named the Best Private Online College by Intelligent.com
Gain New Skills with a Certificate
Computer and information technology occupations are projected to grow 12% from 2018 to 2028, much faster than the average for all new occupations, as a result of an increased business focus on cloud computer, data collection and storage, and information security.
*Source: Bureau of Labor Statistics (BLS), 2019
Top Reasons to Pursue a Certificate
Enter a new field
Build new skills
Gain knowledge on your way towards a degree
Differentiate your resume
Earn a credential
Demonstrate proficiency in a focused area of learning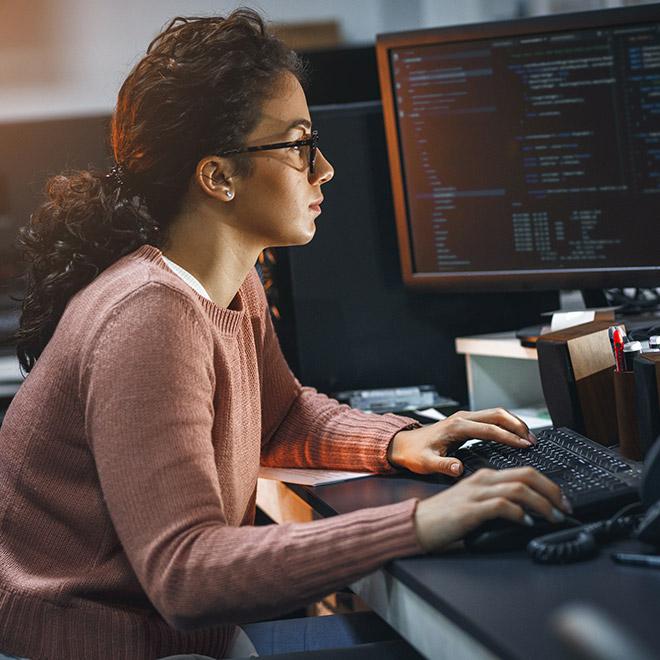 Program Details
Learn more about Champlain's 100% online computer networking undergraduate certificate, designed for working professionals.
Required Courses are:
Introduction to Operating Systems
TCP/IP
Telecommunications
Network Design
Wireless Networking
Windows Server Administration I or Linux/Unix System Administration I 
See below for course descriptions:
Champlain's online computer networking courses encompass the top skills needed by today's IT professionals.
Use Windows? Want to know more about Linux and or Apple? In this course, students don't just read about other operating systems, they step out of their comfort zones and develop a working knowledge of their structure and functionality. As part of these activities, students also learn how to use VMware and, in the case of students without access to Apple hardware, resources offered in the cloud as a services. Students also survey/compare mobile device operating systems.
This course is a thorough review of the Transmission Control Protocol/Internet Protocol (TCP/IP) Suite, which is the de underlying de facto communications protocol standard suite of the Internet. Students will use the Wireshark software to analyze the operation of services provided by TCP/IP, troubleshoot common issues and gain an understanding of related security and management issues.
This course will introduce students to telecommunications principles including both voice and data communications. An examination of the communications industry and its regulatory environment will be provided. Topics include switching and signaling, voice communications, digital transmission, and emerging technologies.
This hands-on course will cover the fundamentals, of current Windows server systems and network administration. Topics will include the basics of installing the operating system, adding and managing users and groups, installing and managing services, Windows security objects and permissions, disaster recovery, and migration from previous versions of the operating system.
A hands-on course covering key components of the Linux operating system. Through hands-on activities students will gain a working knowledge of the Linux operating system. Topics include installation and configuration of Linux, using common commands and graphical interfaces, installing common server applications, User and group account management, as well as performance monitoring and security systems.
Examines the basic principles and methodologies used in the design of both local and wide area networks. Topics include network options, analysis, component and protocol selection, performance considerations and RFP development.
This introductory course to Wireless LANs focuses on the design, planning, implementation, operation, and troubleshooting of Wireless LANs. It covers a comprehensive overview of technologies, security, and design best practices with particular emphasis on hands-on skills.
Linux
PyCharm
Python
Transmission Control Protocol/Internet Protocol (TCP/IP) Suite
Wireless LANs
Wireshark
Windows Server 
Champlain College Online's technology faculty, led by Program Director Dr. Sérgio Tenreiro de Magalhães, are expert practitioners in the field. Their industry expertise ensures that our computer networking certificate curriculum is aligned with the needs of employers, and reflects the skills today's technology professionals need for success. Classes led by our seasoned experts will give you real-world insight into the field, and create a rich community of career-focused learning.
Alumni of the Champlain College Online undergraduate certificate in computer networking program work in corporations, small businesses, government organizations, and nonprofits nationwide, including:
AT&T
Comcast Communications
Dealertrack Technologies 
IBM Corporation
Internal Revenue Service (IRS)
Keurig Dr. Pepper 
Mercer
University of Vermont Medical Center 
U.S. Department of Homeland Security (DHS)
Vermont Air National Guard 
Zenimax Online Studios
Titles our alumni hold include:
Accounting Assistant
Audit Tech
Educator 
Implementation Analyst
Information Services Technician
IT Infrastructure Specialist
Risk Management Analyst
Senior Infrastructure Engineer
Small Business Owner/Sole Proprietor
System Analyst
Telecommunications Specialist
Tuition & Costs
Continuing your education is an investment in your future. Learn more about our affordable tuition rates.
Affordability
Cost shouldn't be a barrier to going back to school. We provide a number of options to make your online education affordable.
You may also be interested in
Download Online Experience Guide
Learn what you can expect from your online experience at Champlain College Online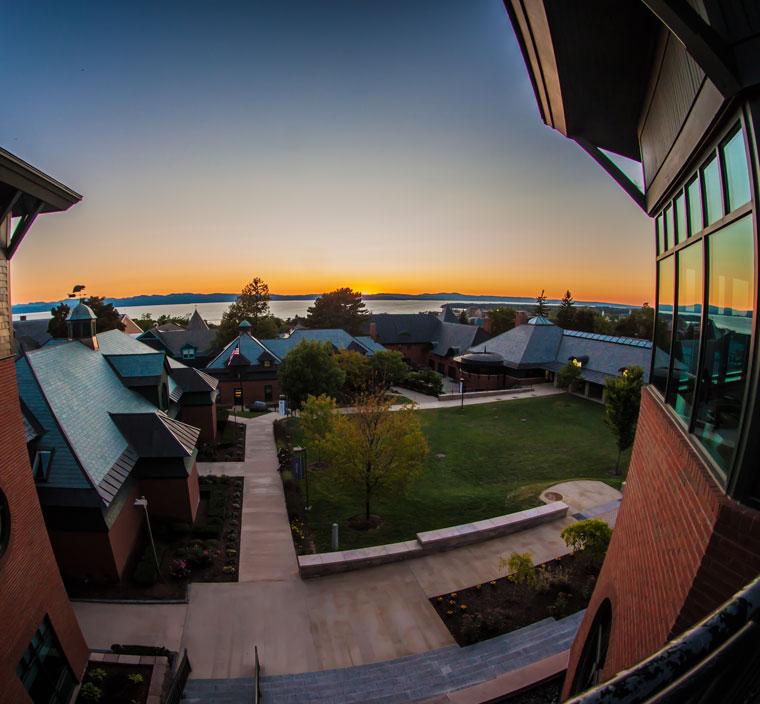 Download Online Learning Experience Guide
Champlain College will not share or sell personal information. Submitting this form constitutes your express written consent to agree to receive e-mails, texts, and phone messages from Champlain College at the phone number(s) and email address provided in this form.