Explore Cybersecurity Fundamentals for Business
As cybersecurity becomes an increasingly important business priority, having a basic cybersecurity skillset is essential for today's business professionals. Designed for those without a technical background, Champlain's online certificate in cybersecurity fundamentals for business will help you develop your skills in this in-demand field.
This certificate can be taken as a stand-alone program, or can be used as a stepping stone on the way to obtaining your online associate degree in business management or online bachelor's degree in business management.
Build Your Career Future
We understand how important it is for busy working adults to gain knowledge and expertise quickly, which is why our cybersecurity fundamentals for business certificate coursework is applicable to the workplace from day one. Whether you've already earned an undergraduate degree or you're currently pursuing your bachelor's degree, a certificate is a great way to earn a credential in the field, get your resume noticed, and demonstrate proficiency in a focused area of knowledge.
A Nationally Recognized Leader in Cybersecurity
Champlain is a nationally recognized leader in cybersecurity and digital forensics education and home of the Senator Patrick Leahy Center for Digital Investigation & Cybersecurity. With a robust faculty of expert-practitioner instructors who have significant experience working for top organizations and are sought-after thought leaders in the field, we specialize in building agile cybersecurity and digital forensics programs that the meet mission-critical needs of today's businesses, nonprofit organizations, and state and federal governments.
Champlain has been designated a National Center of Academic Excellence in Cyber Defense Education by the U.S. National Security Agency and the Department of Homeland Security since 2006, and Champlain cybersecurity programs have been named best in the nation by SC Magazine. Champlain is also designated as a National Center of Digital Forensics Academic Excellence by the Defense Cyber Crime Center (DC3) Air Force Office of Special Investigations - the fifth college in the nation, and the only private college in the country, to receive this distinction.
Academic Excellence and Recognition

Designated Best Online Private College by Intelligent.com

Consistently ranked among the Best Online Bachelor's Degrees by US News & World Report

Ranked among the Most Affordable Online Cybersecurity Bachelor's Degrees

Accredited by the New England Commission of Higher Education
Gain New Skills with a Certificate
Business and financial occupations are expected to grow 7% from 2018 to 2028, faster than the average growth for all fields, as a result of an increasingly complex global business landscape.
*Source: Bureau of Labor Statistics (BLS), 2019
Top Reasons to Pursue a Certificate
Enter a new field
Build new skills
Gain knowledge on your way towards a degree
Differentiate your resume
Earn a credential
Demonstrate proficiency in a focused area of learning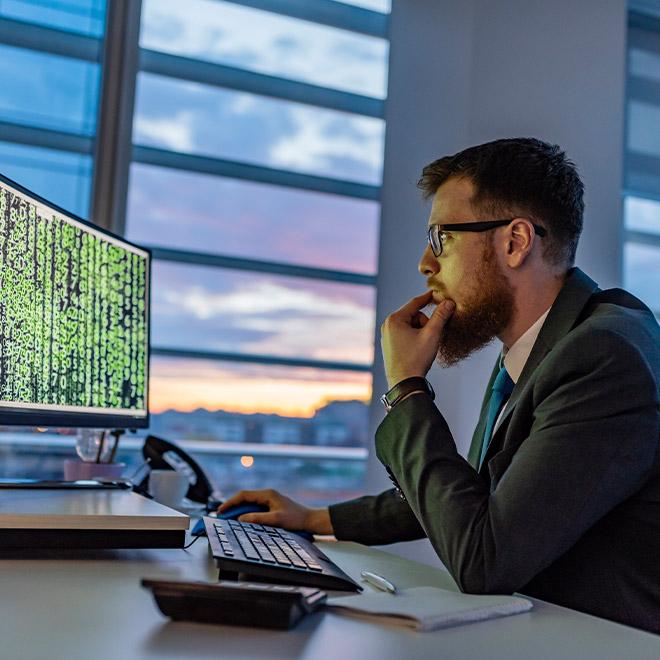 Program Details
Learn more about Champlain's 100% online cybersecurity fundamentals for business undergraduate certificate, designed for working professionals.
Champlain's online cybersecurity fundamentals for business courses encompass the top technology skills needed by today's business professionals.
Security is everyone's problem. The Internet is full of attackers who are looking to steal your information or get control over your system. This is a problem for individuals and businesses so it's essential that even casual users understand enough of how the Internet is put together to be able to understand the threats they face. Students will learn how businesses communicate via the internet and how that exposes them to some of the fundamental attack types. Students will learn how to protect themselves from those attacks.
People are exposed to risk on a daily basis, often without any awareness of that risk. Effectively protecting people and information requires greater awareness and understanding of risk in order to make informed decisions. In this course, you will learn to assess risk in a practical way, especially as it relates to how we interact with our networked world.
Cyber criminals are constantly searching for targets and the behaviors of cyber criminals are often very similar if not identical to those engaged in cyber warfare. You will investigate the differences between cyber warfare and cyber crime including the motivations of the participants. You will also identify behaviors of participants and ways that to better protect yourself and your business from attack.
Use Windows? Want to know more about Linux and or Apple? In this course, students don't just read about other operating systems, they step out of their comfort zones and develop a working knowledge of their structure and functionality. As part of these activities, students also learn how to use VMware and, in the case of students without access to Apple hardware, resources offered in the cloud as a services. Students also survey/compare mobile device operating systems.
This course will introduce foundation subject matter and technologies that are critical to the multidisciplinary landscape of cybersecurity.
Prerequisites
Complete CMIT-130 and CMIT-135.
Graduates of the online cyber security fundamentals for business certificate program will demonstrate the following industry-specific skills, knowledge, and competencies:
Identify the social, economic, and political impacts of cybersecurity in order to discover threats to personal and information security.
Compare business and personal cybersecurity concerns to identify overlapping risks.
Utilize basic information protections related to daily activities like Web browsing and reading email.
Compare different threats to information and system security and how they impact people and organizations.
Analyze risks that come from using information systems in order to identify and address problematic behaviors.
Apply foundational information technology competencies to cybersecurity-related issues.
Champlain College Online's cybersecurity and business faculty, led by Sérgio Tenreiro de Magalhães, PhD, are expert practitioners in the field. Their industry expertise ensures that our cybersecurity fundamentals certificate curriculum is aligned with the needs of employers, and reflects the skills today's business professionals need for success. Classes led by our seasoned experts will give you real-world insight into the world of cybersecurity, and create a rich community of career-focused learning.
Tuition & Costs
Continuing your education is an investment in your future. Learn more about our affordable tuition rates.
Affordability
Cost shouldn't be a barrier to going back to school. We provide a number of options to make your online education affordable.
You may also be interested in
Download Online Experience Guide
Learn what you can expect from your online experience at Champlain College Online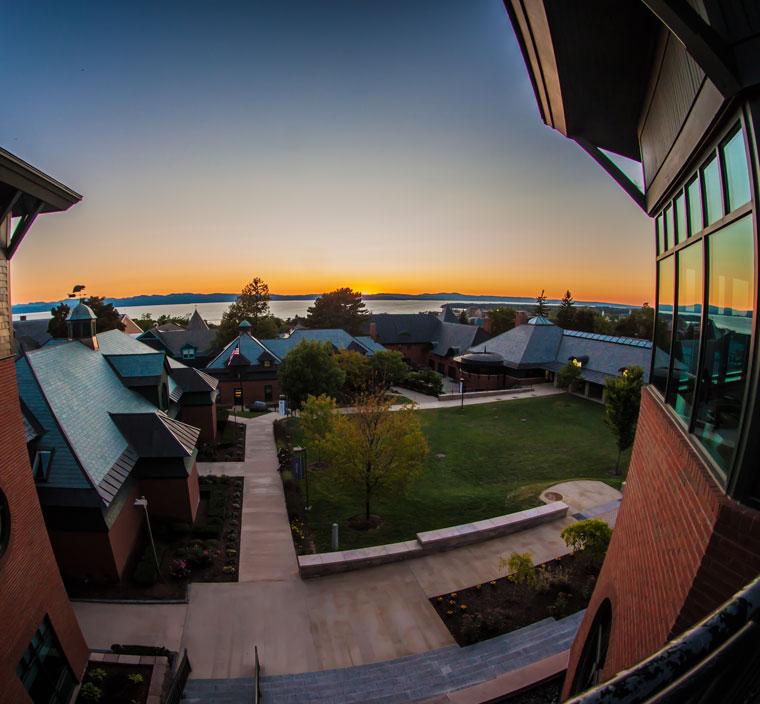 Download Online Learning Experience Guide
Champlain College will not share or sell personal information. Submitting this form constitutes your express written consent to agree to receive e-mails, texts, and phone messages from Champlain College at the phone number(s) and email address provided in this form.