Build Your Career Future
We understand how important it is for busy working adults to gain knowledge and expertise quickly, which is why our Java programming certificate coursework is applicable to the workplace from day one. Whether you've already earned an undergraduate degree or you're currently pursuing your bachelor's degree, a Java programming certificate is a great way to earn a credential in the field, get your resume noticed, and demonstrate proficiency in a focused area of knowledge.
Academic Excellence and Recognition

Regionally accredited by the New England Commission of Higher Education

Ranked among the Best Online Bachelor's Programs by U.S. News & World Report

Designated as a Military Friendly School for our commitment to the military community

Named among the top MBA programs by Abound/Colleges of Distinction
Gain New Skills with a Certificate
Computer and information technology occupations are projected to grow 12% from 2018 to 2028, much faster than the average for all new occupations, as a result of an increased business focus on cloud computer, data collection and storage, and information security.
*Source: Bureau of Labor Statistics (BLS), 2019
Top Reasons to Pursue a Certificate
Enter a new field
Build new skills
Gain knowledge on your way towards a degree
Differentiate your resume
Earn a credential
Demonstrate proficiency in a focused area of learning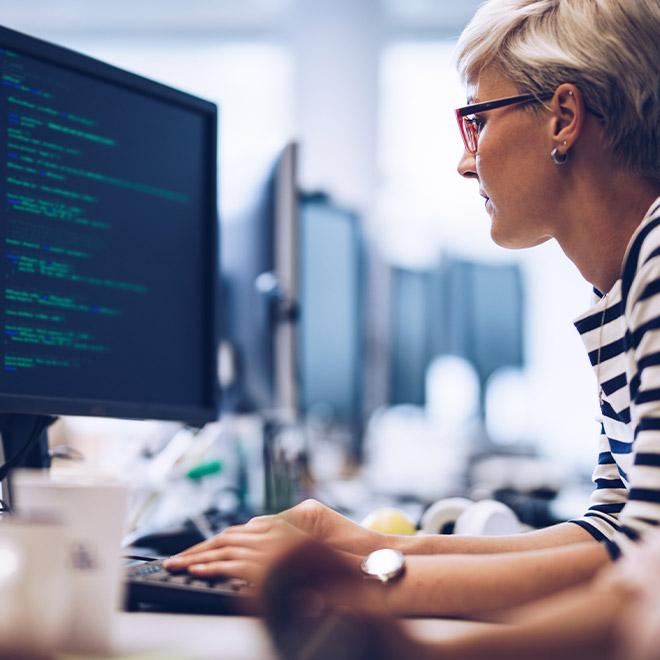 Program Details
Learn more about Champlain's 100% online Java programming undergraduate certificate, designed for working professionals.
Champlain's online Java programming courses encompass the top skills needed by today's information technology professionals.
Graduates of the online Java programming certificate program will demonstrate the following industry-specific skills, knowledge, and competencies:
Gain a foundation of fundamental concepts of programming and the science of computing. Topics include computer logic, algorithms, program design and structure, object-oriented programming principles, the Internet and computer architecture.
Demonstrate an understanding of database theory as applied to the design, development and implementation of database-driven web applications. You will learn how to use Structured Query Language (SQL) to access and modify data in relational databases and important concepts for developing web-enabled Java database applications.
Understand the fundamentals of object-oriented programming with Java through hands-on projects representing typical programming applications. You will learn how to use classes, objects, encapsulation, inheritance, selection, repetition and basic data structures to build Java applications.
Demonstrate ability to use Hypertext Markup Language (HTML) syntax and layout, create effective web pages, the inclusion of graphics and design the presentation and coherent organization of web pages.
Develop n-tiered Java coding programs and advanced GUI applications, developing remote objects. Upon completion of the certificate, you will be able to create applications that work with Java's Concurrency API for multithreading and will work with other advanced topics such as JDBC, MVC and more.
Java Programming
Relational Database Management Systems (RDBMS)
SQL (Structured Query Language)
Champlain College Online's technology faculty, led by Program Director Dr. Sérgio Tenreiro de Magalhães, are expert practitioners in the field. Their industry expertise ensures that our Java programming certificate curriculum is aligned with the needs of employers, and reflects the skills today's technology professionals need for success. Classes led by our seasoned experts will give you real-world insight into the field, and create a rich community of career-focused learning.
Alumni of the Champlain College Online undergraduate certificate in Java program work in corporations, small businesses, government organizations, and nonprofits nationwide, including:
AT&T
GE Healthcare
GlobalFoundries
IBM
Internal Revenue Service (IRS)
Leapforce
MyWebGrocer
Procter & Gamble
Social Security Administration (SSA)
Vertek Corporation
Titles our alumni hold include:
Engineering Process Tech
Mechanical Engineering Technician
Principal - Advanced Technical Support
Search Result Evaluator
Section Head
Software Developer
Systems Administrator
Test Engineer
Technical System Engineer
Tuition & Costs
Continuing your education is an investment in your future. Learn more about our affordable tuition rates.
Affordability
Cost shouldn't be a barrier to going back to school. We provide a number of options to make your online education affordable.
You may also be interested in
Download Online Experience Guide
Learn what you can expect from your online experience at Champlain College Online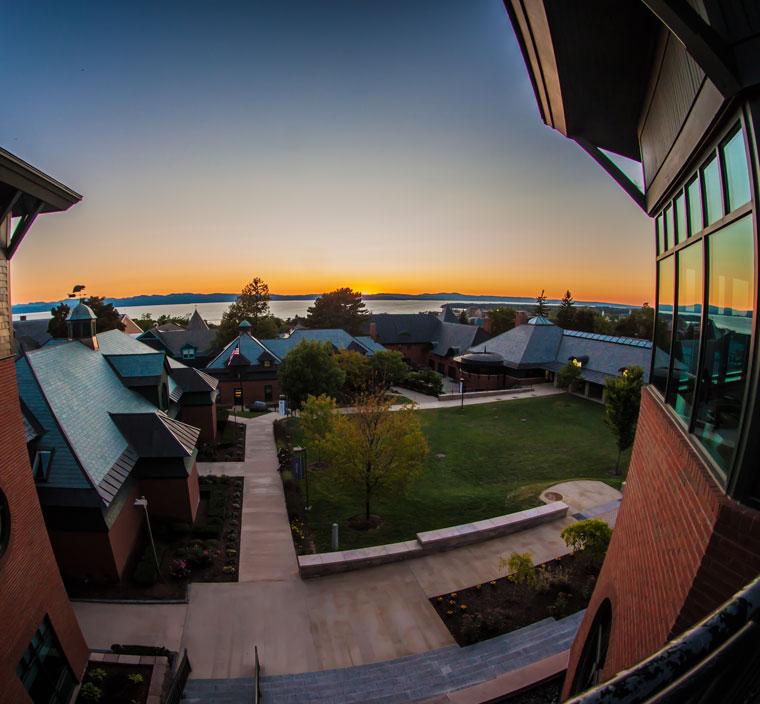 Download Online Learning Experience Guide
Champlain College will not share or sell personal information. Submitting this form constitutes your express written consent to agree to receive e-mails, texts, and phone messages from Champlain College at the phone number(s) and email address provided in this form.