Explore Security Administrator Undergraduate Certificate
Gain a foundation in information security (including knowledge of 14+ key applications and platforms) and enter this growing field with a credential employers will respect with Champlain's online security administrator certificate.
This certificate can be taken as a stand-alone program, or can be used as a stepping stone on the way to obtaining your bachelor's degree in cybersecurity online.
A Nationally Recognized Leader in Cybersecurity
Champlain is a nationally recognized leader in cybersecurity and digital forensics education and home of the Senator Patrick Leahy Center for Digital Investigation & Cybersecurity. With a robust faculty of expert-practitioner instructors who have significant experience working for top organizations and are sought-after thought leaders in the field, we specialize in building agile cybersecurity and digital forensics programs that the meet mission-critical needs of today's businesses, nonprofit organizations, and state and federal governments.
Champlain has been designated a National Center of Academic Excellence in Cyber Defense Education by the U.S. National Security Agency and the Department of Homeland Security since 2006, and Champlain cybersecurity programs have been named best in the nation by SC Magazine. Champlain is also designated as a National Center of Digital Forensics Academic Excellence by the Defense Cyber Crime Center (DC3) Air Force Office of Special Investigations - the fifth college in the nation to receive this distinction.
Build Your Career Future
We understand how important it is for busy working adults to gain knowledge and expertise quickly, which is why our security administrator certificate coursework is applicable to the workplace from day one. Whether you've already earned an undergraduate degree or you're currently pursuing your bachelor's degree, a security administrator certificate is a great way to earn a credential in the field, get your resume noticed, and demonstrate proficiency in a focused area of knowledge.
Academic Excellence and Recognition

Regionally accredited by the New England Commission of Higher Education

Ranked among the Best Online Bachelor's Programs by U.S. News & World Report

Designated as a Military Friendly School for our commitment to the military community

Named among the top MBA programs by Abound/Colleges of Distinction
Gain New Skills with a Certificate
Cybersecurity careers are expected to grow 32% between 2018 and 2028, significantly higher than the average growth for all fields, as a result of increase cyber threats across all industries.
*Source: Bureau of Labor Statistics (BLS), 2019
Top Reasons to Pursue a Certificate
Enter a new field
Build new skills
Gain knowledge on your way towards a degree
Differentiate your resume
Earn a credential
Demonstrate proficiency in a focused area of learning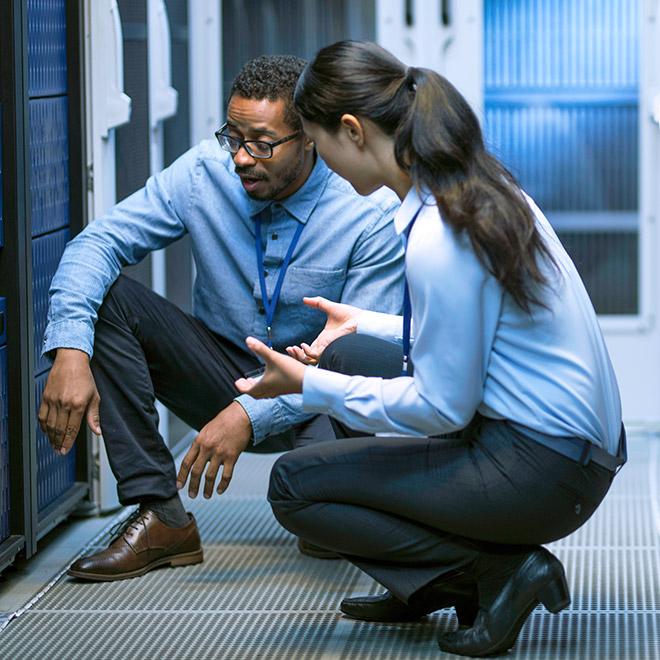 Program Details
Learn more about Champlain's 100% online security administrator undergraduate certificate, designed for working professionals.
Champlain's online security administrator courses encompass the top skills needed by today's information security professionals.
Required Courses:
Windows Server Administration I
Linux Systems Administration I
Operating System Security
Ethical Hacking
Plus Choose One Of The following:
Windows Server Administration II
Linux Systems Administration II
See below for course descriptions
Graduates of the online security administrator certificate program will demonstrate the following industry-specific skills, knowledge, and competencies:
Troubleshoot, maintain and update an enterprise-level information security system.
Implement continuous network monitoring and provide real-time security solutions.
Burp
CentOS
Damn Vulnerable Web Application (DVWA)
Google Hacking
Kali Linux
Linux
Metasploitable
Nessus
Nexpose
NMAP
Security Administrator Tool for Analyzing Networks (SATAN)
W3AF
Windows Server
Zed Attack Proxy (ZAP)
Champlain College Online's information security faculty, led by Program Director Sérgio Tenreiro de Magalhães, PhD, are expert practitioners in the field. Their industry expertise ensures that our security administrator certificate curriculum is aligned with the needs of employers, and reflects the skills today's information security professionals need for success. Classes led by our seasoned experts will give you real-world insight into the world of cybersecurity, and create a rich community of career-focused learning.
Tuition & Costs
Continuing your education is an investment in your future. Learn more about our affordable tuition rates.
Affordability
Cost shouldn't be a barrier to going back to school. We provide a number of options to make your online education affordable.
You may also be interested in
Download Online Experience Guide
Learn what you can expect from your online experience at Champlain College Online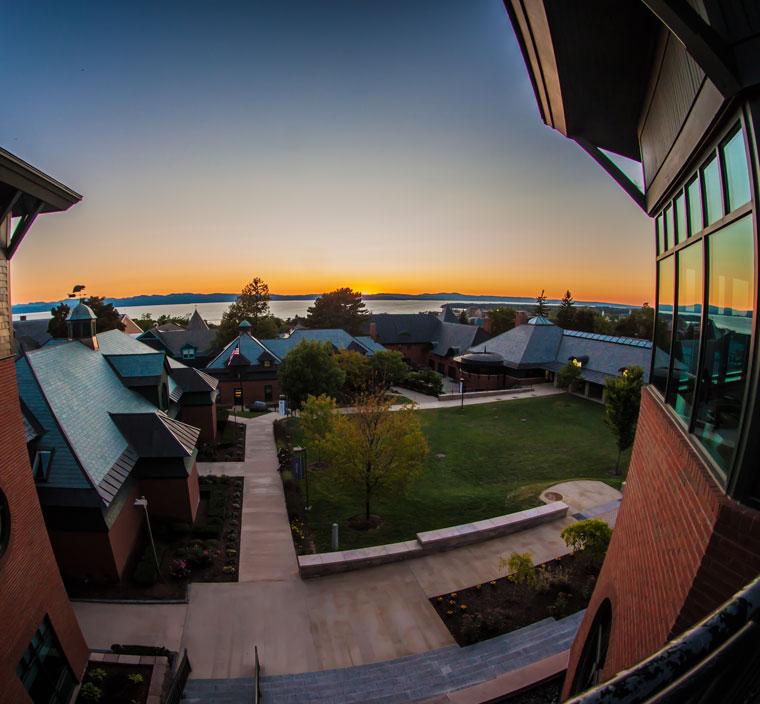 Download Online Learning Experience Guide
Champlain College will not share or sell personal information. Submitting this form constitutes your express written consent to agree to receive e-mails, texts, and phone messages from Champlain College at the phone number(s) and email address provided in this form.