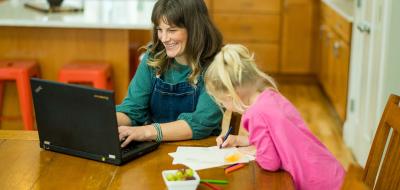 Transferring from Cape Cod Community College to Champlain College Online
Cape Cod Community College students looking to continue their education beyond an associate degree have a virtual community waiting for them at Champlain College Online. Through our collaborative and personalized approach, we support students as they pursue bachelor's degrees and undoubtedly exceed their educational and professional goals.
Personalized Pathways Program
Providing virtual resources for students seeking affordable, accessible, and supportive online college experiences is at the center of everything we do at Champlain College Online. In order to share the resources available in our Personalized Pathways program with more students, Cape Cod Community College (4Cs) associate degree seekers in good academic standing are guaranteed admission into eligible bachelor's degree programs and are paired with a Champlain College Online Pathways Advisor who will:
Provide 1:1 guidance through the transfer credit and course planning process in close collaboration with Cape Cod Community College
Ensure the most efficient and cost effective pathways are identified to reduce time to completion and student debt
Facilitate Champlain's signature appreciative advising model to partner with students to understand their strengths and how they can be utilized and built upon during their studies and beyond in their careers
Help students build connections and community making for a successful academic and cultural transition
The following programs are part of our Personalized Pathway portfolio. Students in these 4Cs programs should work with their advisor to inform elective courses to create the greatest alignment with the Champlain College Online program in the corresponding column. 
Students beginning their Liberal Arts AA or General Studies AA with interest in continuing to Champlain College Online are encouraged to reach out to discuss course planning.
There are a few ways for Cape Cod Community College students to join the Champlain College Online community.
The best way to ensure students get the most transfer credits possible for their associate degree is to start planning early. Students who are just beginning their program at 4Cs should contact their advisor as soon as possible to talk about making a pathway plan for their bachelor's degree at Champlain College Online.
Students who are already well into their 4Cs associate degree program, but would like to explore their options at Champlain, should speak with their 4Cs advisor or contact the Pathways  Advisor at Champlain to discuss what they have completed for courses, their program of interest at Champlain, and where to go from here.
Working with the advisors at both colleges is the key to your success, and maximized transfer credits!
Successful completion of the courses on the plan, and the conferred associate degree will guarantee admission into the agreed upon Champlain College bachelor's degree program. The catalog year of entry will reflect the date of the course plan in order to protect the student from curriculum changes that occur post course planning. Enrollment at Champlain College must begin within 3 semesters of associate degree completion at 4Cs.
Scholarships are available for eligible Cape Cod Community College students and alumni seeking to continue their education at Champlain College Online. Reach out for more information!
Contact Your Personalized Pathway Advisor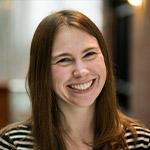 Contact A Personalized Pathway Advisor
Learn more about how Cape Cod Community College students can join the Champlain College Online family.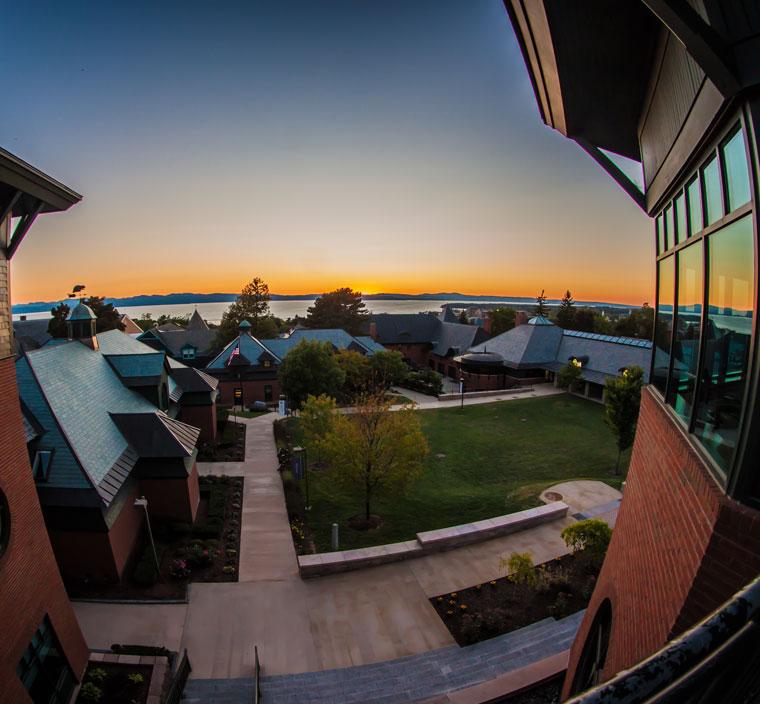 Cape Cod Community College
Connect with your Pathways Advisors to plan your transition from Cape Cod Community College to Champlain College Online.