Accreditation & Accolades
Accreditation & Accolades
Champlain College is continuously recognized for its superior online degree programs, and holds regional accreditation from the New England Commission of Higher Education (NECHE).
Nationally-Recognized Higher Education Programs
Consistently ranked by US News & World Report and the Princeton Review as a leader in higher education, Champlain is a private, nonprofit college and home to a number of academic programs that are recognized annually for their quality, innovation, and affordability.  Champlain College Online leadership, program directors, and faculty are frequently sought-after thought leaders in their fields. We've been educating students on our campus in Burlington, VT since 1878, and online since the launch of our online programs in the mid-1990s.
Accolades
Ranked among the Best Online Bachelor's Programs by U.S. News & World Report
Ranked among the Best Regional Universities in the North by U.S. News & World Report
Named Best Cybersecurity Higher Education Program in the United States by SC Magazine
Designated since 2006 as a National Center of Academic Excellence in Cyber Defense Education by the National Security Agency and the Department of Homeland Security
Designated as a National Center of Digital Forensics Academic Excellence by the Defense Cyber Crime Center (DC3) Air Force Office of Special Investigations; Champlain is the only private college in the country, and the fifth in the nation, to receive this distinction
Regionally accredited by the New England Commission of Higher Education
Accredited by NECHE
Champlain College is accredited by the New England Commission of Higher Education (NECHE).
Accreditation of an institution of higher education by the NECHE indicates that it meets or exceeds criteria for the assessment of institutional quality periodically applied through a peer review process. An accredited college or university has available the necessary resources to achieve its stated purposes through appropriate educational programs, is substantially doing so, and gives reasonable evidence that it will continue to do so in the foreseeable future. Institutional integrity is also addressed through accreditation.
Accreditation by the NECHE is not partial but applies to the institution as a whole. As such, it is not a guarantee of every course or program offered, or the competence of individual graduates. Rather, it provides reasonable assurance about the quality of opportunities available to students who attend the institution.
Inquiries regarding the accreditation status by the NECHE should be directed to the administrative staff of the institution. Individuals may also contact: New England Commission of Higher Education, 3 Burlington Woods Road, Suite 100, Burlington, MA 01803-4514, 781-425-7785, info@neche.org.
Accreditation is a voluntary process that colleges and universities undergo to ensure they meet specific higher education and organizational requirements. Accrediting agencies examine each institution's academic programs, financial condition, governance/administration, admissions and student services personnel, resources, student academic achievement, among other areas.
Accreditation by one of the following agencies is the most rigorous and therefore the most highly regarded form of accreditation an educational institution can achieve, and is strictly monitored and reviewed by a board of higher education professionals. There are six major accrediting bodies in the United States:
New England Commission of Higher Education. The accrediting agency of Champlain College, this agency accredits the institutions in all six New England States, and includes on its roster Harvard University, University of Connecticut, University of Massachusetts, and Dartmouth College to name only a few.
Middle States Association. This agency accredits the states typically identified as the mid-Atlantic states (Delaware, Maryland, New Jersey, New York, Pennsylvania, The District of Columbia) as well as Puerto Rico and the US Virgin Islands.
North Central Association. States governed by this accrediting agency include Arkansas, Arizona, Colorado, Iowa, Illinois, Indiana, Kansas, Michigan, Minnesota, Missouri, North Dakota, Nebraska, Ohio, Oklahoma, New Mexico, South Dakota, Wisconsin, West Virginia and Wyoming.
Northwest Commission on Colleges and Universities. Accredits institutions in Alaska, Idaho, Montana, Nevada, Oregon, Utah and Washington.
Southern Association of Colleges and Schools Commission on Colleges accredits institutions in Alabama, Florida, Georgia, Kentucky, Louisiana, Mississippi, North Carolina, South Carolina, Tennessee, Texas and Virginia.
Western Association of Schools and Colleges. This organization accredits institutions in California and Hawaii as well as the territories of Guam, American Samoa, Federated States of Micronesia, the Republic of Palau, and the Northern Marianas Islands
While the US Government does not usually allow institutions to pursue more than one regional accreditation, all six of these agencies recognize the others as equals.
Accreditation assures prospective students that the courses and programs offered by a college or university are of high quality and value. It also allows students access to federal student aid, and ensures the largest possible number of colleges or universities that will accept your transfer credits.
Yes. There are two other types of accreditation: national and programmatic. Programmatic accreditation is program-specific and is appropriate for professional programs that will lead to a certification or licensure. Credits earned at institutions with only programmatic and/or national accreditations are generally not accepted by institutions that have Regional Accreditation, so investigate an institution's accreditation thoroughly if you think you may ever want to transfer credits you've earned to another school in the future.
No, they are two very different things. In order to operate, an institution of higher learning must be licensed by the state in which it is located. However, institutions do not have to be regionally accredited to operate. Regional accreditation is a voluntary process that is generally viewed as a show of accountability to the public an institution serves. Undergoing the regional accreditation process shows an institution is willing to abide by certain strict standards of operation. It also indicates an institution has nothing to hide as the accreditation process entails an institution opening itself up for extensive examination by an outside entity familiar with higher education.
You should always do your homework to ensure that you will receive an education that is worth more than what you pay for it. For more information about accreditations in general, and Champlain College's in particular, please visit the following sites:
Academic Excellence and Recognition

Regionally accredited by the New England Commission of Higher Education

Ranked among the Best Online Bachelor's Programs by U.S. News & World Report

Designated as a Military Friendly School for our commitment to the military community

Named the among the best schools with accelerated bachelor's degrees by Intelligent.com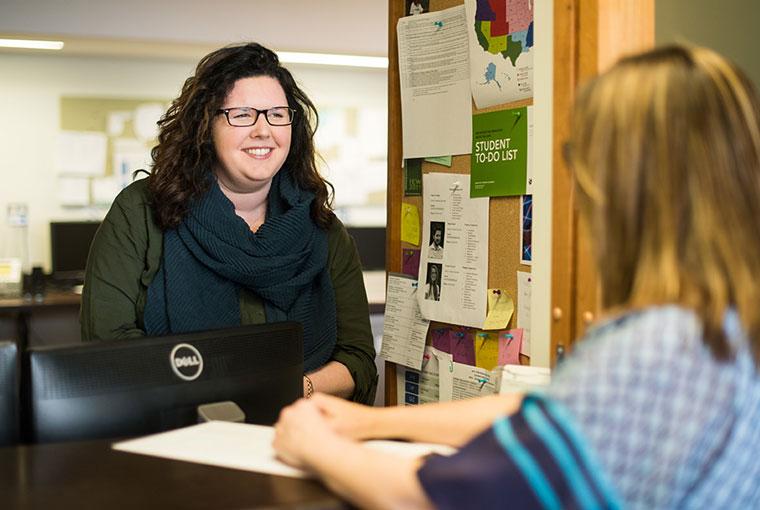 Discover Your Unique Education Path
Connect with an admission counselor who can help you decide if Champlain is the right online college for you and walk you through the admission process.
Find Your Path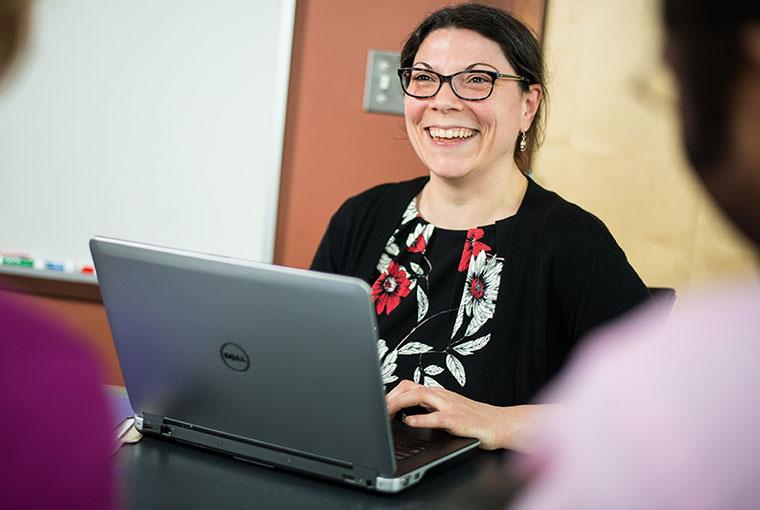 Champlain Experience and Support
Our classes are intentionally small, and our faculty and advisors are focused on your success from day one through graduation. Discover what makes us different in our Student Experience Guide.
Request Information
Our admission counselors are standing by to answer your questions. Complete this form and we'll be in touch ASAP!