Financial Aid
Cost should never be a barrier to higher education. We're committed to helping you find ways to minimize your expenses.
Applying for Financial Aid
Requirements for financial aid assistance:
Must be either a citizen or eligible non-citizen of the United States

Must have a valid Social Security number
For federal aid, must be enrolled in a degree or eligible certificate program
For student loans, must be enrolled at least half-time (6 credits)
Cannot owe a refund on a federal student grant nor be in default on a federal student loan
Must meet minimum standards of academic progress as outlined in the Champlain College Online Undergraduate Student Handbook and the Champlain College Graduate Catalog.
Submitting the FAFSA
The Free Application for Federal Student Aid (FAFSA) is our official application for federal aid and is also required by most states in their grant application process. Our Title IV School Code is 003684. 
Submit your FAFSA information as soon as possible, even if you have not completed the application process. That way, when you are accepted and ready to register, your financial aid paperwork will already be underway, and you won't be stuck waiting for confirmation of your financial aid status. 
Once you've filed the FAFSA, you will receive an award letter outlining the financial aid available to you based on tuition, expected personal contribution, how far along you are in your program, and whether you're enrolled full-time or part-time. 
Financial Aid Options
Federal financial aid is one of the most common types of financial assistance available to students and is typically the best option for students looking to fund their education, offering better interest rates and more flexibility than other forms of financing. Federal aid is available in the form of grants and loans.
Federal Loans
Champlain College participates in the Federal Direct Loan program, which allows students to borrow federal funds to help meet educational costs. Loans must be used for educational expenses. Students are responsible for repaying the amount they borrow, with interest, upon program completion. 
Loans are available to those who qualify once accepted to a degree or eligible certificate program. For undergraduate programs, you must be enrolled at least half-time (taking a course load of 6 or more credits per semester) to qualify. For graduate programs, you must be enrolled in at least 3 credits to qualify. For certificate programs, please contact your Admission Representative or your Academic Advisor for the most up-to-date information on which certificate programs are eligible for financial aid. 
Loan options include:
Direct Subsidized Loans: Loans made to eligible undergraduate students who demonstrate financial need.
Direct Unsubsidized Loans: Loans made to eligible undergraduate and graduate students. Eligibility is not based on financial need.
Direct PLUS Loans: Loans made to graduate students and parent of a dependent undergraduate student to help pay for education expenses not covered by other financial aid. Eligibility is not based on financial need, but a credit check is required.
Learn more about subsidized and unsubsidized loans here.
The amount of money you can borrow will vary. Keep in mind when planning your educational journey that there are both yearly and lifetime limits on the amount of financial aid available to any individual.
Undergraduate Independent Students can borrow a maximum of $9,500 – $12,500 per award year in Direct Subsidized and Unsubsidized Loans, depending on how far along in your program you are, prior loan borrowing, and Cost of Attendance.
Undergraduate Dependent Students may be able to borrow a maximum of $5,500 - $7,500 per award year in Direct Subsidized and Unsubsidized Loans, based on how far along you are in your program, prior loan borrowing, and Cost of Attendance. 
Graduate or Professional Students can borrow up to $20,500 each year in Direct Unsubsidized Loans. Direct PLUS Loans can be used for the remainder of college costs not covered by other financial aid.
For further information on federal loans, such as current interest rates, visit www.studentaid.gov.
Federal Grants
Federal grants are a good option for students who need to supplement federal loans without increasing their debt load, as grants do not need to be repaid. Federal grants are need-based and available to certain groups of students.
Federal Pell Grants are one of the most common grant types, and are awarded only to undergraduate students who demonstrate financial need and have not previously earned a bachelor's degree. Students eligible for any amount in a Federal Pell Grant will also be awarded a small Federal Supplemental Educational Opportunity Grant determined by the Financial Aid Office. 
Information on other types of federal grants can be found here.
Champlain's financial aid office can work with you to determine which grants you might be eligible for.
Grants are also available from state governments. These grants vary from state to state, and amounts, requirements, and eligibility will depend on the specific program you are participating in. A full list of state-specific grant resources can be found on the U.S. Department of Education website.
Vermont State Grants
If you're a Vermont resident, you may be eligible to receive grant money from the state through VSAC. To learn more about Vermont state grants, visit the VSAC website. 
Champlain offers a variety of ways to save on your education, including:
We also offer flexible payment plans for those who wish to stagger their payments across a semester rather than paying a lump sum at one time.
Contact Compass Student Services
Get financial aid questions answered
PHONE
802.860.2777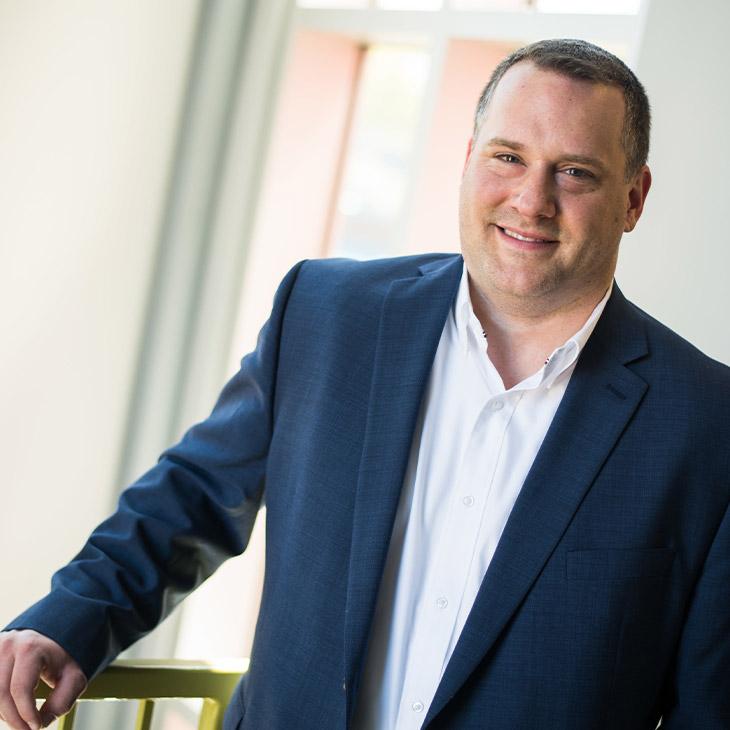 Affordability
"I was able to transfer in 86 credits towards my bachelor's degree, and then complete the rest of my program at Champlain. In all, it took me four semesters to go from high school graduate to college graduate, and now I've been accepted to the MBA program."
Joe McGowan
Bachelor's Degree in Integrated Studies, Master of Business Administration (MBA)
Vice President, Commercial Banking
Academic Excellence and Recognition

Regionally accredited by the New England Commission of Higher Education

Ranked among the Best Online Bachelor's Programs by U.S. News & World Report

Designated as a Military Friendly School for our commitment to the military community

Named the among the best schools with accelerated bachelor's degrees by Intelligent.com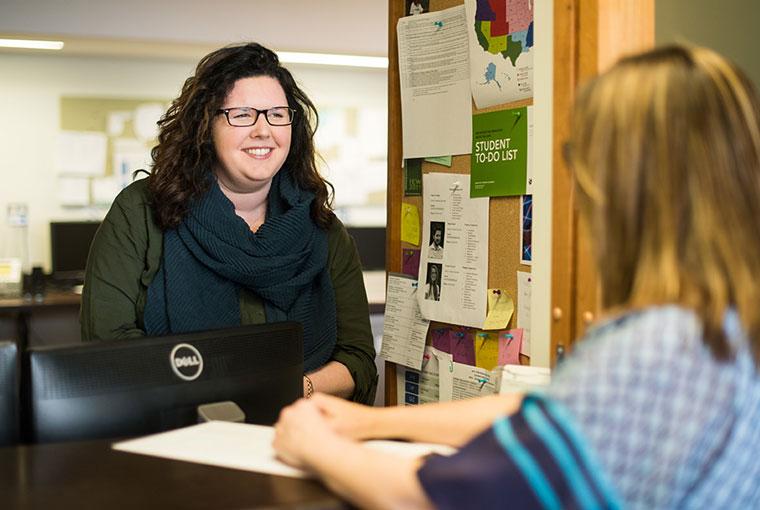 Discover Your Unique Education Path
Connect with an admission counselor who can help you decide if Champlain is the right online college for you and walk you through the admission process.
Find Your Path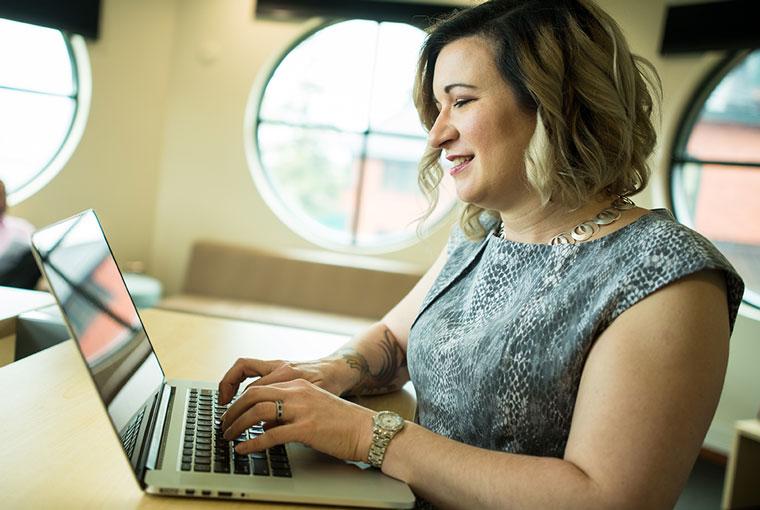 Start Your Fast & Free Application
The online application is free and should take about 15 minutes to complete. You can finish your application or return to it later, so get started today!
Apply Now
Contact Admissions
Discuss options for funding your online education with an admissions counselor. We can help you find the resources you need.