Technology Requirements
Optimize your experience in the online classroom by making sure you are using the recommended technology.
Tools You'll Need to Succeed
Champlain College Online uses Canvas for its online classroom. To participate in online courses at Champlain, students must own or have regular access to a personal computer with a reliable internet connection. Students in technical courses or programs of study will have different or additional requirements, listed below.
For Discounts On Software and/or Computers Please Visit the Following:
Basic Requirements
Following are the minimum technology requirements Champlain College Online students need to successfully participate in their courses.
A personal computer (5 years old or newer, if possible)
2.4 GHz or faster processor
4 GB or more of RAM
300 GB or more hard drive
500 MB or better video card capable of 1920x1080 resolution or higher
Optional
Webcam and microphone (may be helpful for remote support and real-time interaction)
CD/DVD RW Drive
Minimum Software Requirements
Windows 10 (Note: While Canvas will work with Windows 7 or newer Windows operating systems, Microsoft discontinued support for Windows 7 on January 14, 2020. For security reasons, we recommend using computers with Windows 10 installed.)
Mac OS X 10.6 and newer
Linux - Chrome OS
Supported browsers: Edge, Safari, Chrome, Firefox and Respondus Lockdown Browser (current and first previous major releases of each browser are supported; Firefox Extended Releases

 are not supported)

Adobe Flash is required for recording audio and video in the Canvas Rich Content Editor if Internet Explorer 11 or Safari are being used. (Note: Internet Explorer 11 is not a browser that is supported by Canvas. The Rich Content Editor will be discontinued on June 20, 2020.)
JavaScript enabled
Minimum Internet Speed
Bandwidth of 512 Kbps (i.e. basic DSL) minimum required to support Canvas
Bandwidth of 1.5 Mbps minimum to support good video streaming.
Other Considerations
Windows vs. Mac vs. Linux: While Apple and Linux operating systems will work for Canvas, some of the software required for coursework will only work with Windows operating systems. Non-Windows users will find software differences to be common and will need to make use of virtualization software that supports an appropriate version of Windows. In most cases, the cost of purchasing this software is the responsibility of students.
Screen Size: Students should consider their study habits and course requirements, i.e. readings, when selecting a monitor. For most students, a good quality 21-inch or larger 1920x1080 screen works well. Depending on the course of study, having two smaller monitors may also work well.
Minimum Requirements for Technical Courses/Programs of Study
In addition to the requirements listed above, some technical courses will require students to have computers that go beyond the minimum requirements, and/or purchase/install additional software. Below are the additional hardware and software requirements for students enrolled in technical programs. For requirements related to a specific course or program, students are strongly encouraged to reach out to the instructor and/or their advisor prior to making hardware and software purchases.
Technical Courses/Programs of Study Minimum Hardware Requirements*
64-bit x86 Intel processor or equivalent, AMD Athlon 64 FX processor or equivalent
8 GB RAM
1 TB or larger hard drive
*In the event a student wishes to configure his/her/their own environment for virtual machines using VMWare Workstation or Virtualbox, for example, the technical requirements may be greater than those specified in this list. Specifically, the size of the hard drive that is required will be dictated by the operating system installed in the system and the additional hard disk space required for each virtual machine. Likewise, the overall use of the system will dictate the appropriate system processor and amount of RAM. In general, students will want to purchase Intel Core i5 and Core i7 series processors or equivalent AMD processors.
Technical Courses/Programs of Study Minimum Software Requirements
Although it's possible for students to access Canvas when they are working with Mac OS X (version 10.6 and newer) and Chrome OS, those in technical courses and degree programs will generally prefer working in a Microsoft Windows environment. Those purchasing new systems are encouraged to opt for Windows 10 Pro. If a student opts to purchase a computer running Mac OS X, additional configuration may be necessary for the student to complete work. Students in technical courses and degree programs are discouraged from using systems with Chrome OS installed at this time unless the system will only be used to access Canvas.
Additional Software
Web design and development students need to purchase Dreamweaver and Photoshop. Adobe offers discounts for students. More information available in the Champ Support Wiki.
Questions
Please contact the instructor or your academic advisor.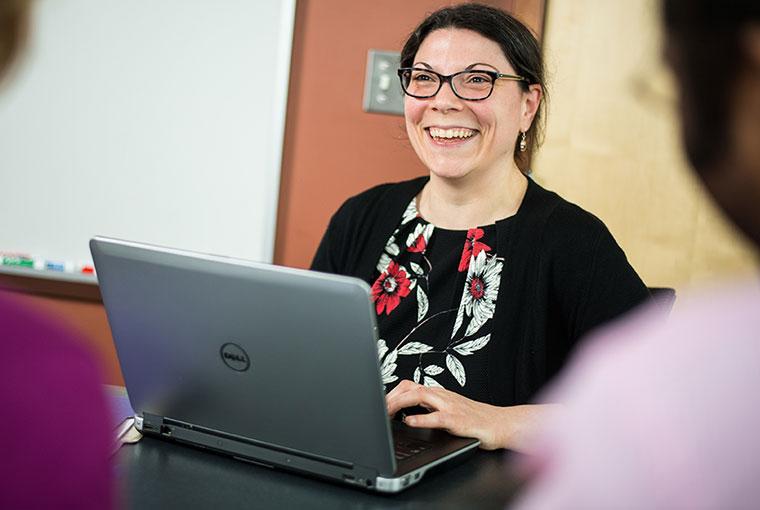 Champlain Experience and Support
Our classes are intentionally small, and our faculty and advisors are focused on your success from day one through graduation. Discover what makes us different in our Student Experience Guide.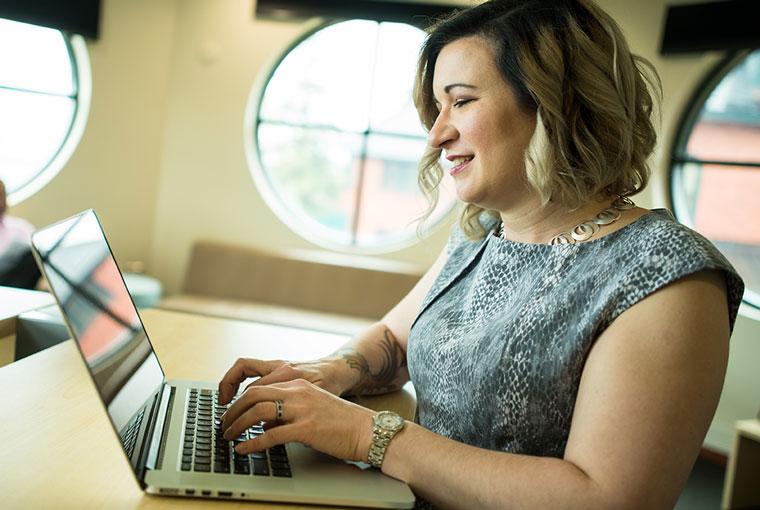 Start Your Fast & Free Application
The online application is free and should take about 15 minutes to complete. You can finish your application or return to it later, so get started today!
Apply Now
Contact Admissions
Our admission counselors are standing by to answer your technology questions. Complete this form and we'll be in touch ASAP!