Champlain College Online today announced that KeyBank, one of the nation's largest bank-based financial services companies, has joined Champlain's truED© Program. As a result of this partnership, the KeyBank workforce of over 17,000 employees will have access to over 60 degree and certificate programs offered by the regionally accredited online college at a reduced cost. Champlain's career-focused academic programs will give KeyBank employees the opportunity to advance their knowledge and skillsets, and help the business continue its growth.
"We're thrilled to work with KeyBank on the professional development of their employees," said Melissa Marcello, associate vice president of Champlain College Online. "We're excited to see the success of their students as they participate in our programs and apply their knowledge to the workforce, strengthening the business as a whole."
Champlain College Online offers bachelor's degrees, master's degrees (including in business administration), and graduate certificates in business, leadership, human relations and organization development, and technology-focused fields like cybersecurity and information system management. The courses are taught by industry practitioners who keep classes small to maximize personal attention; emphasize critical thinking and problem solving over textbook learning; and work closely with students and both their academic and career advisors to ensure they successfully complete their studies in alignment with their career goals.
"As a proud alum of Champlain College, I'm excited that Champlain has extended this incredible tuition savings program to our employees at Key," said KeyBank Commercial Banking Relationship Manager Joe McGowan. "Providing opportunities for our employees to develop professionally and advance in their careers is important to KeyBank, and Champlain's truED tuition program offers a valuable benefit to our workforce."
Through its truED Program, Champlain works closely with more than 60 public sector, nonprofit, and private sector organizations to address the cybersecurity skills gap and other workforce challenges they face today. Champlain students acquire new, career-focused skills and knowledge through accelerated online classes, highly relevant and applicable coursework, immersive labs and engaging discussions.
About KeyBank
KeyCorp's roots trace back 190 years to Albany, New York. Headquartered in Cleveland, Ohio, Key is one of the nation's largest bank-based financial services companies, with assets of approximately $145.0 billion at December 31, 2019. Key provides deposit, lending, cash management, and investment services to individuals and businesses in 15 states under the name KeyBank National Association through a network of approximately 1,100 branches and more than 1,400 ATMs. Key also provides a broad range of sophisticated corporate and investment banking products, such as merger and acquisition advice, public and private debt and equity, syndications and derivatives to middle market companies in selected industries throughout the United States under the KeyBanc Capital Markets trade name. For more information, visit https://www.key.com. KeyBank is Member FDIC.
Request Information
Connect with our admissions team to learn more about Champlain College Online.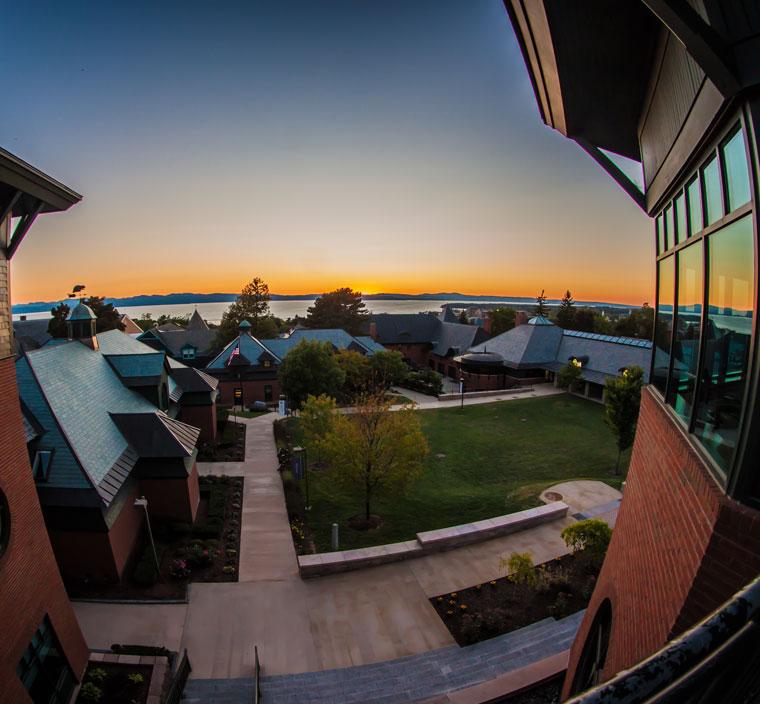 Request Information
Your growth is our purpose. Let's work together to uncover the strengths and experiences you already possess that will help you succeed in your academic and professional pursuits so you'll be ready for your next opportunity.