Champlain College, proudly located in Burlington, Vermont since 1878, where our small but mighty, private, nonprofit, regionally accredited institution was founded, has a long history as an online educator. In fact, back in 1992, Champlain offered some of the first online programs in New England, and the only online degree programs in Vermont. This was back when most people used dial-up to connect to the Internet, and Turner Broadcasting launched the Cartoon Network, the first all-animation television channel. 
A lot has changed in higher education, popular culture, and online learning since Champlain first launched its degree programs. Here are some of the salient facts in Champlain's history of offering online degree and certificate programs that have helped to establish Champlain College Online as the online school of choice for Vermonters, New Englanders, and other adult students across the country, and around the world: 
Champlain has understood since the beginning that working adults are the heartbeat of our nation.
And, we've built a school just for adults. From the early days of establishing ourselves as a leader in online education, the Champlain student experience has focused on meeting the needs of adults with busy schedules. This includes no set class times, and 24/7 access to the online classroom and support, along with a robust digital library available from anywhere you have Internet. 
Jiri Cruz, an alumna of our online graduate leadership program, agrees, "When it came to balancing work and school, I found the online format to be really useful because of how much I was traveling. Champlain's technology allowed me to do my homework from wherever I happened to be - at the airport, on planes, in hotels. I was able to keep up with my classes despite being on the road so much, which wouldn't have been possible if I were attending a brick-and-mortar school."
Our programs have always been focused on getting our students the jobs they deserve in growing fields here in Vermont and across the country. For example, we were one of the first institutions in the country to offer fully-online digital forensics and cybersecurity degree programs. And today, our online cybersecurity bachelor's and digital forensics programs are considered some of the best in the country.  Other technical programs include online certificates in blockchain, data science, information security, and more.  And they're all offered fully online and taught by industry practitioners. 
Our Champlain faculty are tapped from industry, where they work for leading organizations.
Scholar-practitioners - professionals who love to teach and are working in their fields - are who we've tapped from the beginning to teach our highly engaging and interactive courses. They frequently mentor our students long after they graduate and collaborate on industry publications, at conferences, and more, helping our students to become professionals in the field. 
"Learning at Work" is more than a tagline - it's our legacy. 
Champlain's long history of partnering with industry to meet the needs of today's organizations is evident in our truED program and our tagline "Learning At Work."  In Vermont, we partner with Ben & Jerry's,  Burton, Keurig Dr. Pepper, and other smaller and larger brands.  Nationally, we were one of the first colleges tapped by the U.S. Office of Personnel Management (OPM) to offer degree and certificate programs to federal employees.  We are proud of the work we do educating public servants, and are grateful for their service to our country.
If you're looking for an institution with a proud legacy rooted in Vermont but drawing students from every state in the union and from countries across the globe, you're in the right place. 
Find a program built for you among our 60+ 100% online bachelor's, master's, and certificate programs. 
Request Information
Connect with our admissions team to learn more about Champlain College Online.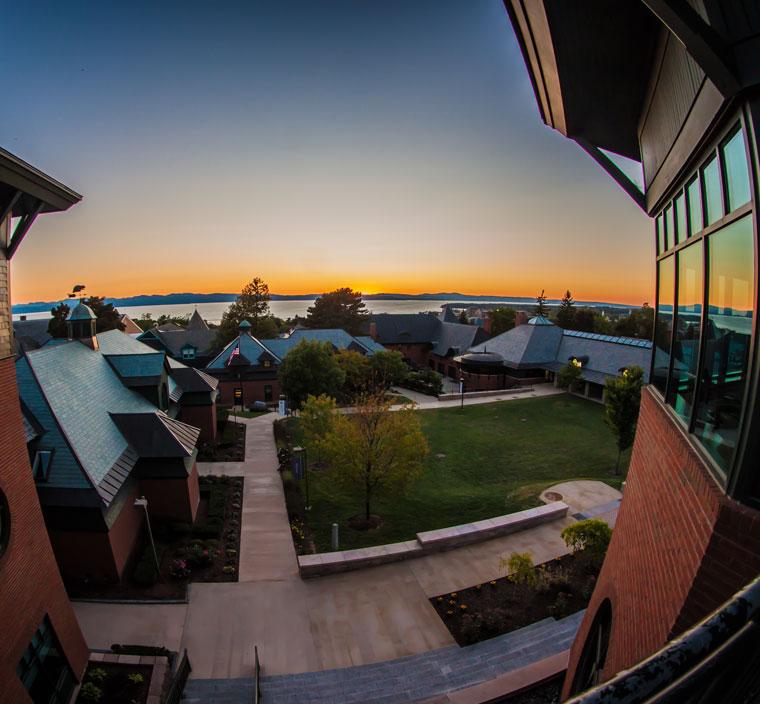 Request Information
Your growth is our purpose. Let's work together to uncover the strengths and experiences you already possess that will help you succeed in your academic and professional pursuits so you'll be ready for your next opportunity.