Explore Financial Forensics
Advance your accounting expertise with a graduate certificate in financial forensics. This multidisciplinary program prepares students to investigate financial criminal activity and collect evidence that can be used in legal proceedings. Designed for professionals with a background in finance, becoming trained in forensic accounting will teach you to critically assess an organization's financial information, effectively reduce the risk of fraud in an accounting system, and create proper documentation of data. Earning your financial forensics graduate certificate can increase your job prospects in both the private sector and government organizations.
Build Your Career Future
We understand how important it is for busy working adults to gain knowledge and expertise quickly, which is why our financial forensics courses are applicable to the workplace from day one. Whether you're upskilling your undergraduate degree knowledge or you're currently pursuing your master's degree, advancing your expertise with an online graduate forensic accounting certificate is a great way to earn a credential in the field, get your resume noticed, and demonstrate proficiency in a focused area of knowledge.
Fast Start Formula Career Bundle
Propel your career even further by upgrading your certificate with our Fast Start Formula Career Bundle designed to get you noticed and get you hired. Gain access to the Fast Start Formula Career Course, the Landing A Job You'll Love Ebook, live webinars with "hot seat" coaching by Executive Career Coach Jen Morris and a one-year membership to the leading job search website for remote and flexible jobs, Flex Jobs.
Take the next step
Apply (It's FREE & FAST!)
Academic Excellence and Recognition

Regionally accredited by the New England Commission of Higher Education

Ranked among the Best Online Bachelor's Programs by U.S. News & World Report

Designated as a Military Friendly School for our commitment to the military community

Named the Best Private Online College by Intelligent.com
Accomplish More With a Graduate Certificate in Financial Forensics
Occupations in accounting and auditing are projected to grow 7% from 2020 to 2030.* Additionally, the median annual salary for accountants and auditors is $73,560.*
*Source: Bureau of Labor Statistics (BLS), 2020
Top Reasons to Earn a Graduate Certificate
Climb the career ladder
Build new skills
Earn a recognized credential
Differentiate your resume
Test a new field
Pursue a passion
Demonstrate subject matter expertise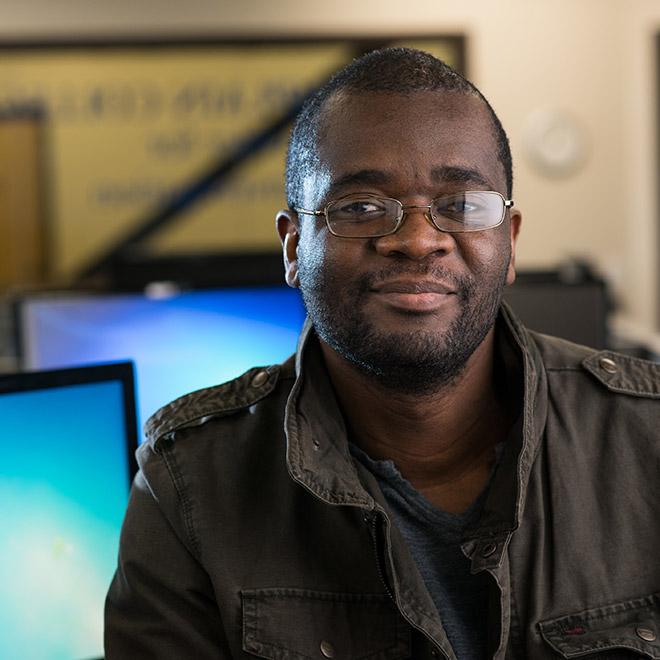 Program Details
Learn more about Champlain's 100% online financial forensics graduate certificate, designed for working professionals.
Champlain's online financial forensics courses encompass the top skills needed by today's business professionals.
Required Courses
Advances your understanding of how to use financial information to value and analyze firms. Uses an understanding of a firm's strategy, what is contained in financial reports, why firms report certain information, and how to be a sophisticated user of this information. Evaluates current performance and its future sustainability, forecasts future profitability and risk, and values businesses using earnings and book value data. Develops a foundation to effectively communicate financial information.
Focuses on complex frauds (including financial statement fraud, tax fraud and money laundering), and on non-fraud forensic accounting engagements (including cases of patent infringement, commercial damages and anti-trust.) Covers related investigation methods and legal issues, valuation models, reporting and communicating findings, testifying as an expert witness and other litigation advisory services.
Students will gain the knowledge and skills associated with the electronic data analysis requirements of the? AICPA Certified in Financial Forensics credential, covering evidence gathering, preservation, analysis, and reporting.
In this class, students will assess and discuss the legal issues currently affecting the practice of digital forensics. Some of the highlights are the study of the following topics: "Cloud Act" and "Data Nationalism"; Supreme Court's Efforts to Meet the Challenges of "Digital Evidence"; Encryption vs Privacy; and GDPR and the "Right to Be Forgotten."
Graduates of the financial forensics online graduate certificate program will demonstrate the following industry-specific skills, knowledge, and competencies:
Critically assess an organization's accounting and IT internal controls to ensure sound financial information and to reduce the risk of fraud in an accounting system.

Use best practices to create engagement documentation, investigate data, and present it as legal evidence.
Champlain College Online's business faculty, led by Program Director Dr. Linda Miller, are expert practitioners in the field. Their industry expertise ensures that our financial forensics graduate curriculum is aligned with the needs of employers, and reflects the skills today's business professionals need for success. Classes led by our seasoned experts will give you real-world insight into the field and create a rich community of career-focused learning.
Many certificate students come to us seeking ways to get noticed at their current employers or to get hired in a new field. Given that, we are hyper focused on increasing the career mobility of our students and that's why we developed the Fast Start Formula Career Bundle, a suite of career offerings designed to help our students get noticed, get hired and land jobs they'll love.
Valued at over $1,000, the career bundle is offered to Champlain College Online certificate students for only $162 and includes: 
Fast Start Formula Course: The Fast Start Formula Course for getting noticed and getting hired is taught by Jen Morris, an executive career coach that we've developed a partnership with to support our students in their job search journeys. This course is online, self-paced and full of tips and tricks to land a job you'll love.
Live Webinars: Log-on to ask your specific job search questions, get live "hot seat" coaching and gain valuable insights from leading career coach, Jen Morris.
Membership to Flex Jobs (12-months): As the leading resource for finding remote and flexible work, Flex Jobs helps people find professional remote and flexible jobs in 50+ career fields, entry-level to executive, part-time to full-time, in the U.S. and around the world. Every job and company is researched for you to help you decide if you want to apply. Flex Jobs also offers great resources and tools like resume reviews and live customer support so you can land the remote or flexible job you want.
Landing A Job You'll Love Ebook: Download this ebook full of tips and tricks for standing out from the competition. From how to optimize your LinkedIn profile, to insider information on how recruiters work and bypassing the automated application websites, you'll be sure to learn how rise to the top. 
Upon enrollment in a degree or certificate, your access to the Fast Start Formula Career Bundle will made available to you. 
Tuition & Costs
Continuing your education is an investment in your future. Learn more about our affordable tuition rates.
Affordability
Cost shouldn't be a barrier to going back to school. We provide a number of options to make your online education affordable.
Meet the Program Director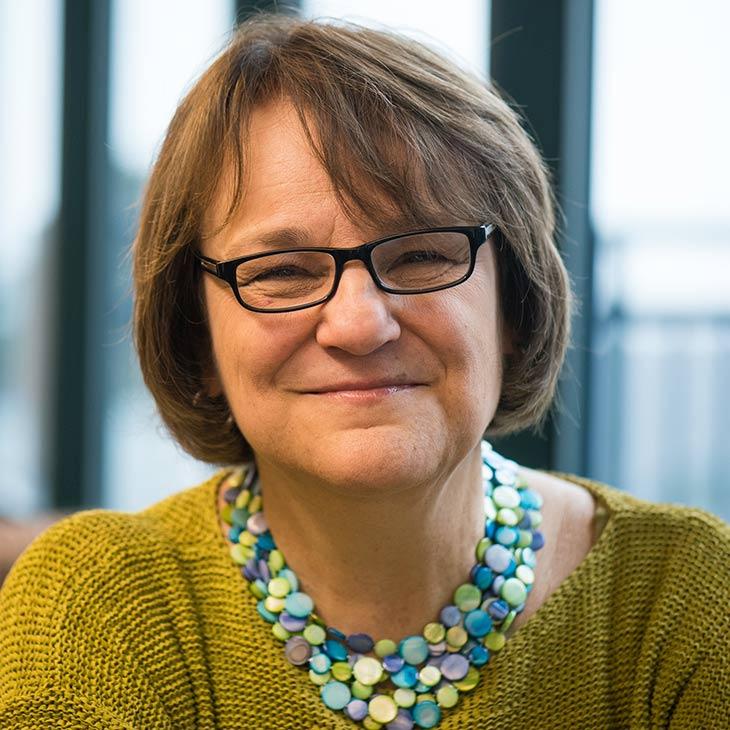 Accounting (A.S., B.S., Certificates)
Human Relations and Organization Development (M.S.)
Integrated Studies (B.S.)
MBA
Positive Organization Development (Certificate)
About
Linda Miller, PhD, CPA, is Associate Professor and Assistant Dean for Champlain College Online. She is responsible for the online accounting and integrated studies programs, as well as the MBA and master's in human relations and organization development programs. Following 12 years in accounting, business, and consulting positions, Dr. Miller has spent over 20 years in higher education at a variety of schools, including Bucknell University, the University of Vermont, and Pennsylvania State University, where she also taught in the executive education programs.
With an education focus primarily in adult and online education, Dr. Miller has enjoyed developing a wide variety of online certificates and degrees in business-related areas, including supply chain management and leadership. Dr. Miller continues to research best practices in online teaching and learning and to create opportunities for Champlain College Online instructors to develop their online teaching skills. Other specific areas of interest for Dr. Miller include the impact of technology on supply chains and the effective teaching of transformational leadership.
Dr. Miller holds an M.S. in Accounting from Pennsylvania State University and a PhD in Business Management (School of Supply Chain Management) from the same. She is a member of the International Leadership Association and the Society of Supply Chain Management Professionals.
Download Online Experience Guide
Learn what you can expect from your online experience at Champlain College Online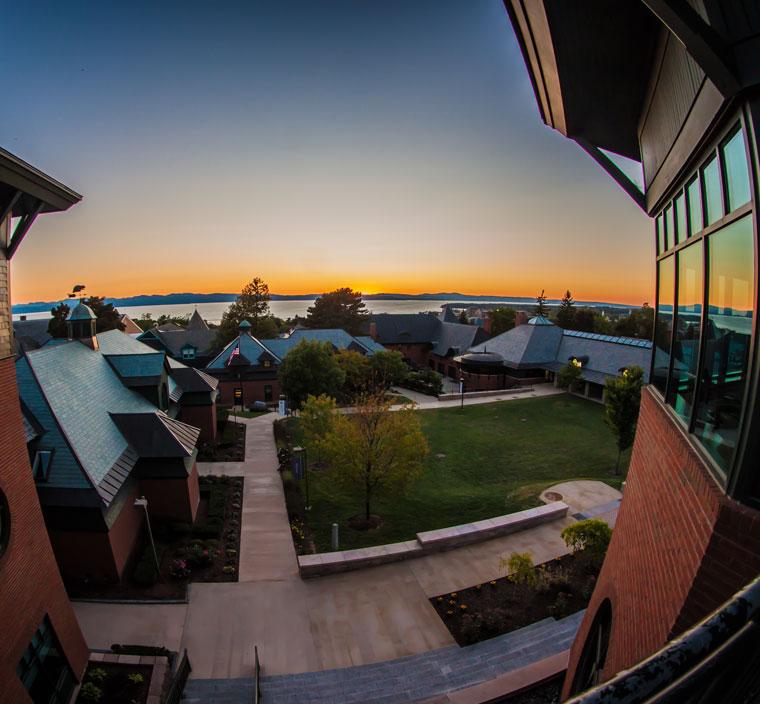 Download Online Learning Experience Guide