Explore Advanced Management
Deepen your understanding of sophisticated management topics and master systems thinking through a graduate certificate in advanced management. This certificate can be taken as part of the online MBA program, or as a stand-alone credential. 
Build Your Career Future
As the business world becomes increasingly complex, today's business professionals must have a diverse skillset. These new business professionals must be agile and approach challenges with a systems-thinking mindset and, increasingly, must have a focused area of specialization.
A graduate certificate is a great way to highlight these in-demand skills and showcase subject matter expertise, as well as gain knowledge that can be applied to your workplace from day one.
Fast Start Formula Career Bundle
Propel your career even further by upgrading your certificate with our Fast Start Formula Career Bundle designed to get you noticed and get you hired. Gain access to the Fast Start Formula Career Course, the Landing A Job You'll Love Ebook, live webinars with "hot seat" coaching by Executive Career Coach Jen Morris and a one-year membership to the leading job search website for remote and flexible jobs, Flex Jobs. 
Take the next step
Apply (It's FREE & FAST!)
Academic Excellence and Recognition

Regionally accredited by the New England Commission of Higher Education

Ranked among the Best Online Bachelor's Programs by U.S. News & World Report

Designated as a Military Friendly School for our commitment to the military community

Named the Best Private Online College by Intelligent.com
Accomplish More with a Graduate Certificate in Advanced Management
Business and financial occupations are expected to grow 8% from 2020 to 2030, faster than the average growth for all fields, as a result of an increasingly complex global business landscape. The median annual wage for these roles is $72,250.*
A specialized certificate can help you build new skills, differentiate your resume, and demonstrate your value as an employee in your current organization.
*Source: Bureau of Labor Statistics (BLS), 2020
Top Reasons to Earn a Graduate Certificate
Climb the career ladder
Build new skills
Earn a recognized credential
Differentiate your resume
Test a new field
Pursue a passion
Demonstrate subject matter expertise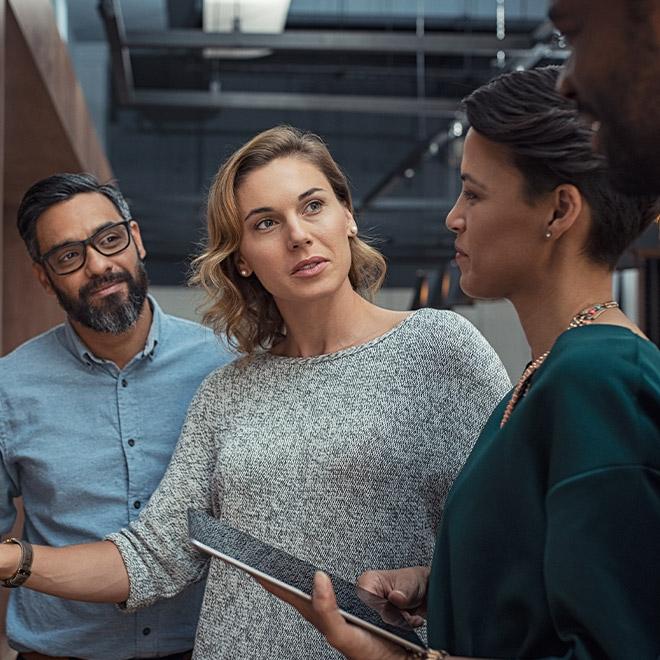 Program Details
Learn more about Champlain's 100% online advanced management graduate certificate, designed for working professionals.
Champlain's online advanced management courses encompass the top skills needed by today's business professionals.
Required Courses (9 Credits):
This course is designed to introduce a systematic process for planning, organizing and controlling projects. The course will present a practical methodology for completing projects more quickly with fewer problems. Student work will consist of readings, research, class special-topic presentations, group activities, a project management journal, and participation in a real world IT business project. Students will be encouraged to apply project-management techniques to solve existing real-world technology-related business problems.
Successful companies today cannot afford to operate with old organizational structures and practices. Customers expect excellent service and new products must be brought to market quickly. This course surveys a variety of techniques and philosophies that foster fast product development and outstanding customer service. Organizational, human resource, and technology techniques that support these strategies are reviewed.
This course provides the framework for understanding the dynamics of human interaction within an organizational context. It is built from the perspective that a key function of management is to negotiate for resources and build collaborative relationships with employees, vendors, suppliers and distributors.
Choose One Of The Following (3 Credits):
A supply chain consists of all parties involved, directly or indirectly, in fulfilling a customer request. It not only includes the manufacturer and suppliers, but also transporters, warehouses, retailers, and customers themselves. Students are presented with a holistic perspective of a supply chain in this overview course. Topics include relationships with supply chain partners, logistics in the supply chain, performance measurements, and global dimensions of a supply chain.
Organizations use the word risk in many contexts. Using an integrative perspective, students investigate operational, geopolitical and reputational risks, as well as those from the vagaries of nature and how the willingness to take risks can vary across both organizations and geography. Students consider how to minimize internal risks and how to prepare for external ones. Through the lens of organizational culture, students also explore the impact on organizations when employees are encouraged to be innovative and creative by taking risks.
To gain a foundation for the Human Resource certificate, students take a macro-view of the field and examine the role of an HR department as a critical strategic business partner within the organization. Students integrate concepts and current workplace issues, including using new technologies in the field; the need for a broader understanding of business and culture; and how to build and support agile teams that work effectively.
Graduates of the advanced management online graduate certificate program will demonstrate the following industry-specific skills, knowledge, and competencies:
Work effectively in an organizational setting through negotiation, collaboration and effective interaction with others.
Identify problems and formulate innovative solutions in a way that utilizes a systems thinking approach that recognizes change will never happen to just one thing, regardless of the solution.
Communicate effectively in business settings, including developing and articulating logical and persuasive arguments, marshaling supporting evidence and distinguishing fact from opinion.
Champlain College Online's business faculty, led by Program Director Dr. Linda Miller, are expert practitioners in the field. Their industry expertise ensures that our advanced management curriculum is aligned with the needs of employers, and reflects the skills today's business professionals need for success. Classes led by our seasoned experts will give you real-world insight into the field and create a rich community of career-focused learning.
Alumni of the Champlain College Online advanced management graduate certificate program work in corporations, small businesses, government organizations, and nonprofits nationwide, including:
Dealer.com
Department of Homeland Security
Gardener's Supply Company
Hypertherm
Marsh Captive Solutions Group
New Directions Technologies, Inc.
U.S. Citizenship and Immigration Services
Securities and Exchange Commission (SEC)
Titles our alumni hold include:
Marketing Director
Project Manager
Management & Program Analyst
Marketing Specialist
Mission Support Specialist
Scrum Master
Senior Director, Product Development 
Many certificate students come to us seeking ways to get noticed at their current employers or to get hired in a new field. Given that, we are hyper focused on increasing the career mobility of our students and that's why we developed the Fast Start Formula Career Bundle, a suite of career offerings designed to help our students get noticed, get hired and land jobs they'll love.
Valued at over $1,000, the career bundle is offered to Champlain College Online certificate students for only $162 and includes: 
Fast Start Formula Course: The Fast Start Formula Course for getting noticed and getting hired is taught by Jen Morris, an executive career coach that we've developed a partnership with to support our students in their job search journeys. This course is online, self-paced and full of tips and tricks to land a job you'll love.
Live Webinars: Log-on to ask your specific job search questions, get live "hot seat" coaching and gain valuable insights from leading career coach, Jen Morris.
Membership to Flex Jobs (12-months): As the leading resource for finding remote and flexible work, Flex Jobs helps people find professional remote and flexible jobs in 50+ career fields, entry-level to executive, part-time to full-time, in the U.S. and around the world. Every job and company is researched for you to help you decide if you want to apply. Flex Jobs also offers great resources and tools like resume reviews and live customer support so you can land the remote or flexible job you want.
Landing A Job You'll Love Ebook: Download this ebook full of tips and tricks for standing out from the competition. From how to optimize your LinkedIn profile, to insider information on how recruiters work and bypassing the automated application websites, you'll be sure to learn how rise to the top. 
Upon enrollment in a degree or certificate, your access to the Fast Start Formula Career Bundle will made available to you. 
Tuition & Costs
Continuing your education is an investment in your future. Learn more about our affordable tuition rates.
Affordability
Cost shouldn't be a barrier to going back to school. We provide a number of options to make your online education affordable.
Meet the Program Director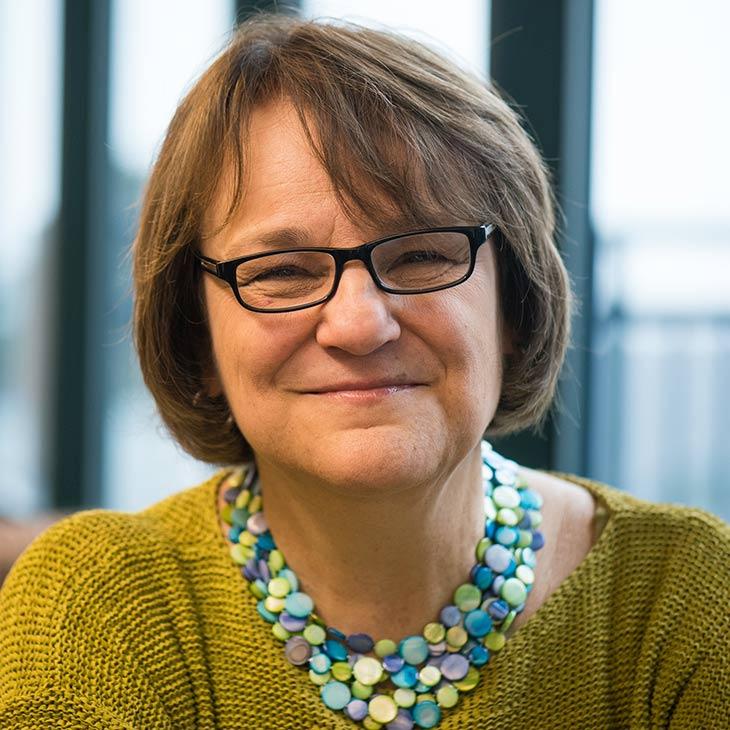 Accounting (A.S., B.S., Certificates)
Human Relations and Organization Development (M.S.)
Integrated Studies (B.S.)
MBA
Positive Organization Development (Certificate)
About
Linda Miller, PhD, CPA, is Associate Professor and Assistant Dean for Champlain College Online. She is responsible for the online accounting and integrated studies programs, as well as the MBA and master's in human relations and organization development programs. Following 12 years in accounting, business, and consulting positions, Dr. Miller has spent over 20 years in higher education at a variety of schools, including Bucknell University, the University of Vermont, and Pennsylvania State University, where she also taught in the executive education programs.
With an education focus primarily in adult and online education, Dr. Miller has enjoyed developing a wide variety of online certificates and degrees in business-related areas, including supply chain management and leadership. Dr. Miller continues to research best practices in online teaching and learning and to create opportunities for Champlain College Online instructors to develop their online teaching skills. Other specific areas of interest for Dr. Miller include the impact of technology on supply chains and the effective teaching of transformational leadership.
Dr. Miller holds an M.S. in Accounting from Pennsylvania State University and a PhD in Business Management (School of Supply Chain Management) from the same. She is a member of the International Leadership Association and the Society of Supply Chain Management Professionals.
You may also be interested in
Download Online Experience Guide
Learn what you can expect from your online experience at Champlain College Online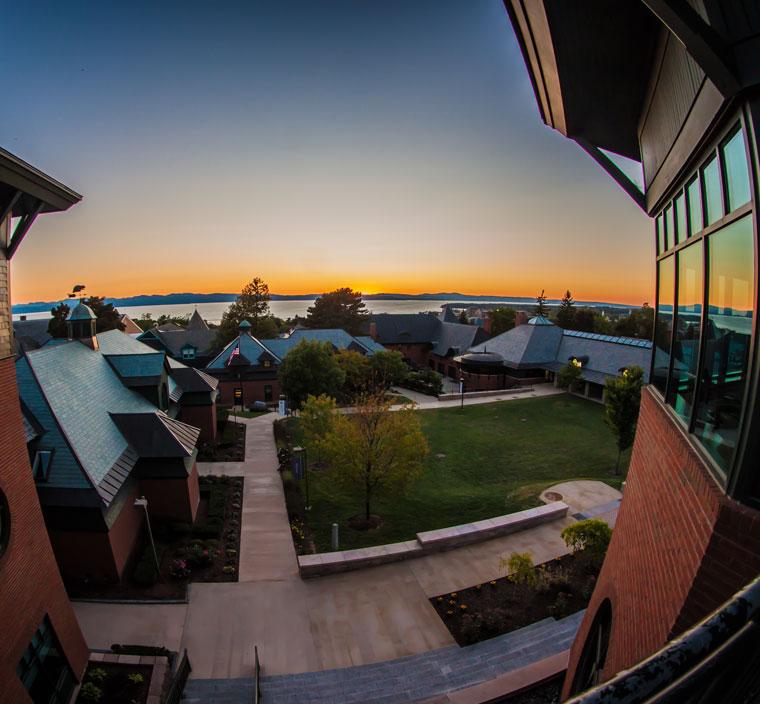 Download Online Learning Experience Guide