Build Your Career Future
In today's businesses and organizations, employers are seeking leaders who can champion change, inspire teams, and cultivate a culture of authenticity.
A graduate certificate is a great way to highlight these in-demand leadership skills and showcase subject matter expertise, as well as gain knowledge that can be applied to your workplace from day one.
Take the next step
Apply (It's FREE & FAST!)
Academic Excellence and Recognition

Regionally accredited by the New England Commission of Higher Education

Ranked among the Best Online Bachelor's Programs by U.S. News & World Report

Designated as a Military Friendly School for our commitment to the military community

Named the among the best schools with accelerated bachelor's degrees by Intelligent.com
Accomplish More with a Graduate Certificate in Leadership
Business and financial occupations are expected to grow 8% from 2020 to 2030 - faster than the average growth for all fields - as a result of an increasingly complex global business landscape. The median annual wage for these roles is $72,250.*
A specialized certificate can help you build new skills, differentiate your resume, and demonstrate your value as an employee in your current organization.
*Source: Bureau of Labor Statistics (BLS), 2020
Top Reasons to Earn a Graduate Certificate
Climb the career ladder
Build new skills
Earn a recognized credential
Differentiate your resume
Test a new field
Pursue a passion
Demonstrate subject matter expertise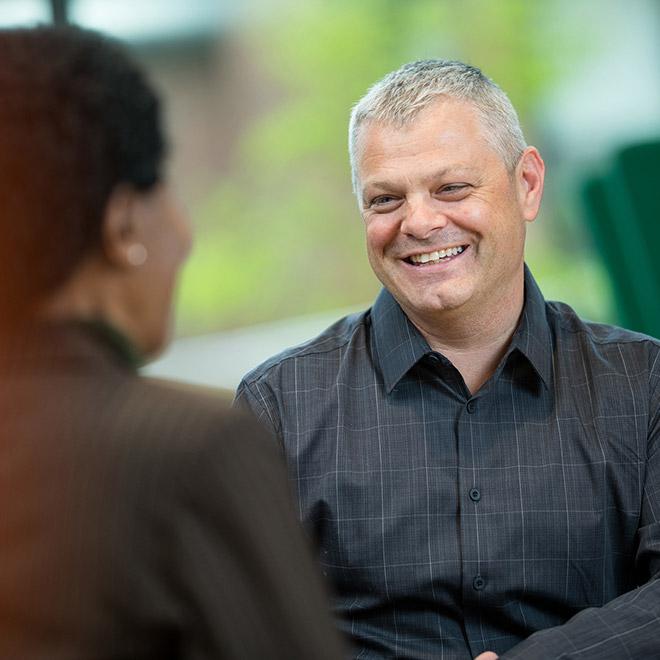 Program Details
Learn more about Champlain's 100% online leadership graduate certificate, designed for working professionals.
Champlain's online leadership courses encompass the top skills needed by today's business leaders.
Required Courses:
Explore concepts and frameworks for how to lead effectively in today's ever-changing world. Using an integrative reflective practice approach, students examine their own approach to leadership and create an initial plan for their own leadership development, as well as the leadership development opportunities for their organization.
Explore the formal and informal communication strategies that help leaders influence beyond their formal authority. Topics will include how to have generative conversations, communication tactics for engaging stakeholders, cross cultural communications, managing conflict, building impactful narratives that engage and inspire, and the impact of technology on communication in today's organizations.
Choose One:
Examine how to cultivate meaningful relationships across an organizational system, from co-workers, to team members, to broader stakeholders. Attention will be given to how to leverage both formal and informal relationships to create positive impact. Topics include perceptions, motivation, emotional intelligence, building teams, and conflict management.
Explore how to accelerate organizational change by focusing on and leveraging the core strengths of individuals and the collective system. Learn how to challenge the traditional deficit mindset that pervades organizations, and how to use evidence-based appreciative practices to cultivate shared leadership across a system.
Graduates of the leadership online graduate certificate program will demonstrate the following industry-specific skills, knowledge, and competencies:
Develop & expand your individual and collective leadership competencies.
Understand, apply, and integrate key leadership areas.
Apply leadership skills through integrated and reflective practices.
Assess and respond adaptively to system dynamics both within and beyond the organization.
Champlain College Online's business faculty, led by Program Director Dr. Linda Miller, are expert practitioners in the field. Their industry expertise ensures that our leadership curriculum is aligned with the needs of employers, and reflects the skills today's business professionals need for success. Classes led by our seasoned experts will give you real-world insight into the field and create a rich community of career-focused learning.
Alumni of the Champlain College Online leadership graduate certificate program work in corporations, small businesses, government organizations, and nonprofits nationwide, including:
Belcam, Inc.
Cox Automotive
Department of Homeland Security (DHS)
Jay Peak, Inc.
Naval Facilities Engineering Command 
Office of the Director of National Intelligence
Titles our alumni hold include:
Business Owner
Executive Officer
Patrol Agent 
Section Chief, Program Analysis & Reporting
Senior Production & Materials Planner
Senior Software Engineer
Many certificate students come to us seeking ways to get noticed at their current employers or to get hired in a new field. Given that, we are hyper focused on increasing the career mobility of our students and that's why we developed the Fast Start Formula Career Bundle, a suite of career offerings designed to help our students get noticed, get hired and land jobs they'll love.
Valued at over $1,000, the career bundle is offered to Champlain College Online students and includes: 
Fast Start Formula Course: The Fast Start Formula Course for getting noticed and getting hired is taught by Jen Morris, an executive career coach that we've developed a partnership with to support our students in their job search journeys. This course is online, self-paced and full of tips and tricks to land a job you'll love.
Live Webinars: Log-on to ask your specific job search questions, get live "hot seat" coaching and gain valuable insights from leading career coach, Jen Morris.
Landing A Job You'll Love Ebook: Download this ebook full of tips and tricks for standing out from the competition. From how to optimize your LinkedIn profile, to insider information on how recruiters work and bypassing the automated application websites, you'll be sure to learn how rise to the top. 
Upon enrollment in a degree or certificate, your access to the Fast Start Formula Career Bundle will made available to you. 
Tuition & Costs
Graduate Tuition Fall '23 - Summer '24
$450
per credit military service members (family members see truED tuition)
$150
One-time graduation fee
*Based on a 3-credit course; cost will vary if course is a different number of credits
Affordability
Cost shouldn't be a barrier to going back to school. We provide a number of options to make your online education affordable.
You may also be interested in
Download Online Experience Guide
Learn what you can expect from your online experience at Champlain College Online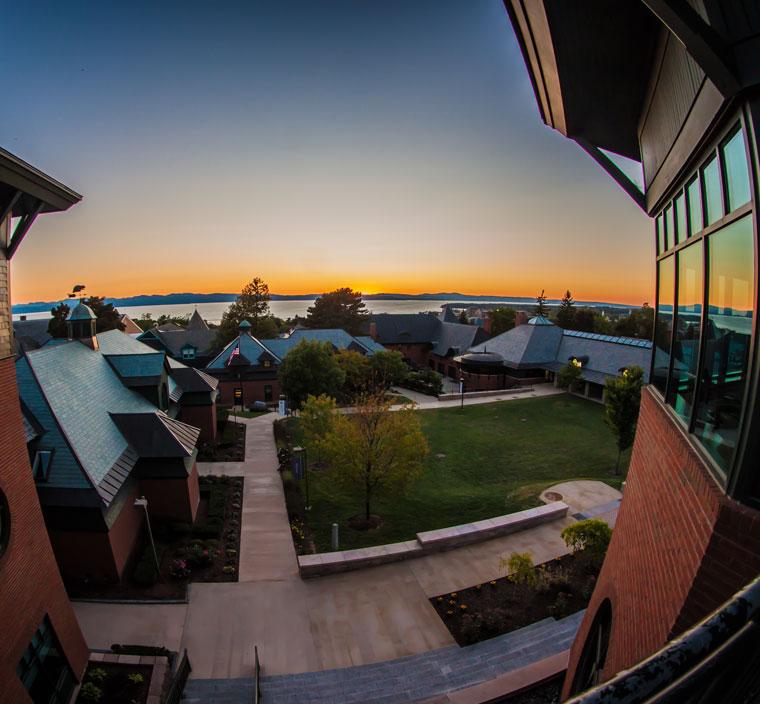 Download Online Learning Experience Guide