Explore Supply Chain Management & Security
Learn the foundations of supply chain management and supply chain security and enter this growing field with a credential employers will respect, with Champlain's online certificate in supply chain management and logistics.
This certificate can be taken as a stand-alone program, or can be used as a stepping stone on the way to obtaining your online bachelor's degree in business management.
Build Your Career Future
We understand how important it is for busy working adults to gain knowledge and expertise quickly, which is why our supply chain management certificate coursework is applicable to the workplace from day one. Whether you've already earned an undergraduate degree or you're currently pursuing your bachelor's degree, a supply chain management & logistics certificate is a great way to earn a credential in the field, get your resume noticed, and demonstrate proficiency in a focused area of knowledge.
Fast Start Formula Career Bundle
Propel your career even further by upgrading your certificate with our Fast Start Formula Career Bundle designed to get you noticed and get you hired. Gain access to the Fast Start Formula Career Course, the Landing A Job You'll Love Ebook, live webinars with "hot seat" coaching by Executive Career Coach Jen Morris and a one-year membership to the leading job search website for remote and flexible jobs, Flex Jobs. 
Take the next step
Apply (It's FREE & FAST!)
Academic Excellence and Recognition

Regionally accredited by the New England Commission of Higher Education

Ranked among the Best Online Bachelor's Programs by U.S. News & World Report

Designated as a Military Friendly School for our commitment to the military community

Named the Best Private Online College by Intelligent.com
Gain New Skills with a Certificate
Business and financial occupations are expected to grow 8% from 2020 to 2030, faster than the average growth for all fields, as a result of an increasingly complex global business landscape.*
*Source: Bureau of Labor Statistics (BLS), 2020
Top Reasons to Pursue a Certificate
Enter a new field
Build new skills
Gain knowledge on your way toward a degree
Differentiate your resume
Earn a credential
Demonstrate proficiency in a focused area of learning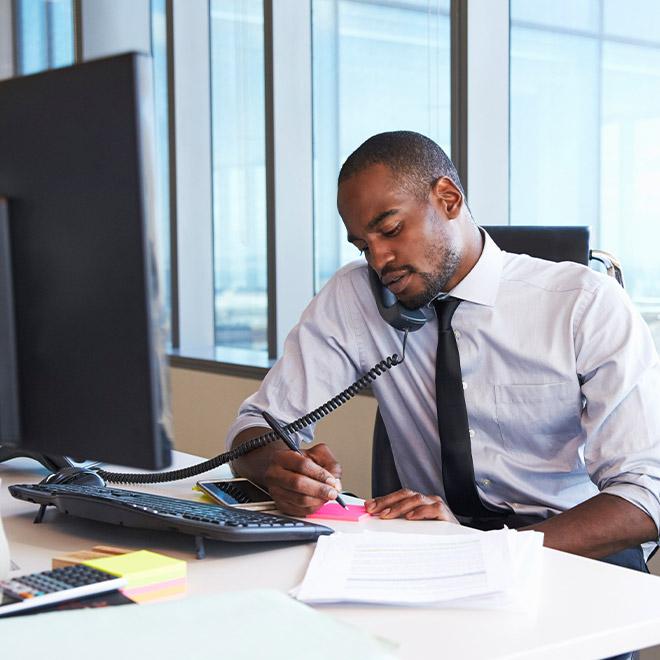 Program Details
Learn more about Champlain's 100% online supply chain management undergraduate certificate, designed for working professionals.
Champlain's online supply chain management courses encompass the top skills needed by today's supply chain professionals.
Required Courses (16 Credits):
The American Marketing Association defines Marketing as the activity, set of institutions, and processes for creating, communicating, delivering, and exchanging offerings that have value for customers, clients, partners, and society at large. In this course, students will learn marketing terminology and principles including the marketing mix, marketing segmentation and how external forces impact marketing strategy as well as how marketing fits into the organization.The impact of ethical issues, diversity, globalization and social responsibility on marketing decisions will also be examined.
Companies must effectively and efficiently deliver goods or services to fulfill customer demands. MGMT 315 will examine various inventory management methods and processes, from traditional just-in-case to more progressive just-in-time techniques. The course will investigate the constraints placed on the inventory manager by the business and the supply chain itself, including accounting options/effects, metrics, logistics options and seasonality. A review of emerging technologies in the supply chain will also be covered to provide a comprehensive introduction to the growing field of supply chain management.
In this course, students will analyze the role and importance of transportation in the global supply chain sector, focusing on industry analyses, cost structures, operating and service characteristics, current issues, and the future of transportation management. Students will learn how to move goods resourcefully, economically, and securely in an environmentally conscious manner, and ethical issues will be discussed. Students will investigate transportation risk and security management, as well as related issues and challenges for global supply chains related to transportation.
Most organizations exist for the purpose of creating some form of output - be it a product or service. A critical activity that supports this purpose is the act of securing the resources required by an organization in order to generate its output. These resources can also be physical products or services. The network of suppliers that provide these resources define a supply chain - which will form the central theme of the course content. Beyond the basic terminology associated with sourcing resources across a supply chain, students will be introduced to more recent challenges in sourcing within a global context. Traditional topics such as lean and quality will be complemented with emerging themes such as environmental and social considerations, as well as managing risk in the supply chain. References to company experiences will be integrated throughout the course in order to reinforce concepts and application in the real-world. Students will exit with a broad understanding of sourcing across a complex supply chain, and the impact it may have both within and external to an organization.
A supply chain consists of all parties involved, directly or indirectly, in fulfilling a customer request. The supply chain not only includes the manufacturer and suppliers, but also transporters, warehouses, retailers, and customers themselves. Students use a supply chain perspective to integrate business processes studied in previous courses, emphasizing collaboration across organizations. Topics include coordination across the supply chain, related technologies and supply chain performance measures.
In the culminating course for the certificates, students will reframe knowledge and competencies from their certificate into a workable model that is applied through experiential learning models to a professional opportunity. Students will apply these competencies as professional best practice in a project that incorporates relevant research findings from the field.
Prerequisites
Completion of 15 credits certificate content courses before enrolling in this course.
Graduates of the online supply chain management and security certificate program will demonstrate the following industry-specific skills, knowledge, and competencies:
Leverage emerging technologies for more efficient supply chain management, risk reduction, and security.
Comprehend how the supply chain works, and identify supply chain problems, collaborate with supply chain partners, and develop creative solutions
Use a systems perspective to integrate business data and information across the supply chain into a single guideline for decision and action.
Systematically and objectively gather, record, and analyze data for making supply chain decisions and reducing supply chain risk.
Champlain College Online's business faculty, led by Program Director Dr. Albert Orbinati, are expert practitioners in the field. Their industry expertise ensures that our supply change management and logistics certificate curriculum is aligned with the needs of employers, and reflects the skills today's business professionals need for success. Classes led by our seasoned experts will give you real-world insight into the field, and create a rich community of career-focused learning.
Many certificate students come to us seeking ways to get noticed at their current employers or to get hired in a new field. Given that, we are hyper focused on increasing the career mobility of our students and that's why we developed the Fast Start Formula Career Bundle, a suite of career offerings designed to help our students get noticed, get hired and land jobs they'll love.
Valued at over $1,000, the career bundle is offered to Champlain College Online certificate students for only $162 and includes: 
Fast Start Formula Course: The Fast Start Formula Course for getting noticed and getting hired is taught by Jen Morris, an executive career coach that we've developed a partnership with to support our students in their job search journeys. This course is online, self-paced and full of tips and tricks to land a job you'll love.
Live Webinars: Log-on to ask your specific job search questions, get live "hot seat" coaching and gain valuable insights from leading career coach, Jen Morris.
Membership to Flex Jobs (12-months): As the leading resource for finding remote and flexible work, Flex Jobs helps people find professional remote and flexible jobs in 50+ career fields, entry-level to executive, part-time to full-time, in the U.S. and around the world. Every job and company is researched for you to help you decide if you want to apply. Flex Jobs also offers great resources and tools like resume reviews and live customer support so you can land the remote or flexible job you want.
Landing A Job You'll Love Ebook: Download this ebook full of tips and tricks for standing out from the competition. From how to optimize your LinkedIn profile, to insider information on how recruiters work and bypassing the automated application websites, you'll be sure to learn how rise to the top. 
Upon enrollment in a degree or certificate, your access to the Fast Start Formula Career Bundle will made available to you. 
Tuition & Costs
Continuing your education is an investment in your future. Learn more about our affordable tuition rates.
Affordability
Cost shouldn't be a barrier to going back to school. We provide a number of options to make your online education affordable.
Upcoming Information Sessions
ET
The Online Learning Experience Information Session
Are you curious about online education? Have you taken online classes before, but want to see what online learning is like at Champlain College? Join us for an informational webinar with an admissions representative, who will show you what that experience is like! You'll get a tour of the online classroom, learn about who we are, who are students are, and discover resources and support. The webinar will conclude with a question and answer session.
Register Now
You may also be interested in
Download Online Experience Guide
Learn what you can expect from your online experience at Champlain College Online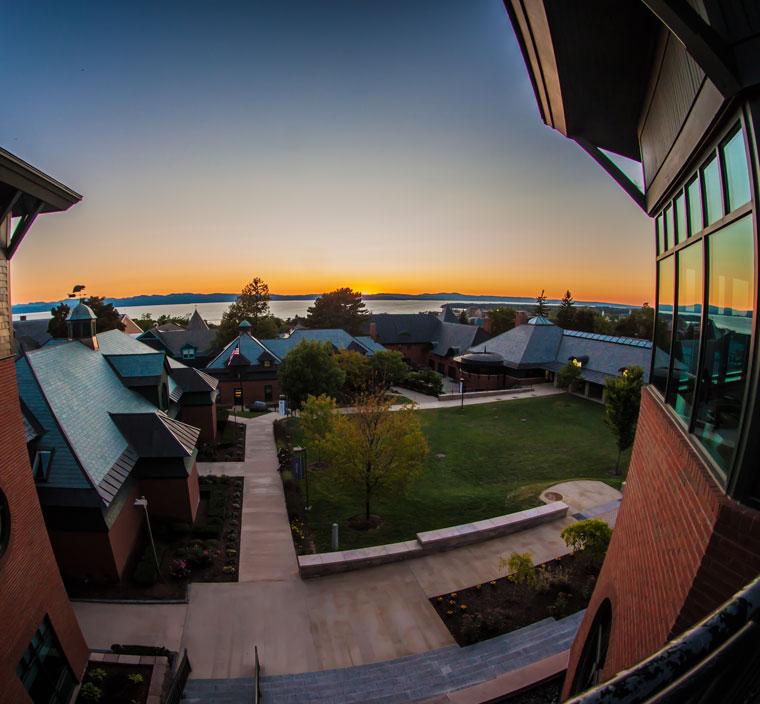 Download Online Learning Experience Guide
Champlain College will not share or sell personal information. Submitting this form constitutes your express written consent to agree to receive e-mails, texts, and phone messages from Champlain College at the phone number(s) and email address provided in this form.