Explore Supply Chain Management & Logistics Undergraduate Certificate
Enter the growing field of supply chain management with a credential employers will respect, with Champlain's online certificate in supply chain management and logistics.
This certificate can be taken as a stand-alone program, or can be used as a stepping stone on the way to obtaining your online bachelor's degree in business management.
Build Your Career Future
We understand how important it is for busy working adults to gain knowledge and expertise quickly, which is why our supply chain management certificate coursework is applicable to the workplace from day one. Whether you've already earned an undergraduate degree or you're currently pursuing your bachelor's degree, a supply chain management & logistics certificate is a great way to earn a credential in the field, get your resume noticed, and demonstrate proficiency in a focused area of knowledge.
Academic Excellence and Recognition

Regionally accredited by the New England Commission of Higher Education

Ranked among the Best Online Bachelor's Programs by U.S. News & World Report

Designated as a Military Friendly School for our commitment to the military community

Named among the top MBA programs by Abound/Colleges of Distinction
Gain New Skills with a Certificate
Business and financial occupations are expected to grow 7% from 2018 to 2028, faster than the average growth for all fields, as a result of an increasingly complex global business landscape.
*Source: Bureau of Labor Statistics (BLS), 2019
Top Reasons to Pursue a Certificate
Enter a new field
Build new skills
Gain knowledge on your way toward a degree
Differentiate your resume
Earn a credential
Demonstrate proficiency in a focused area of learning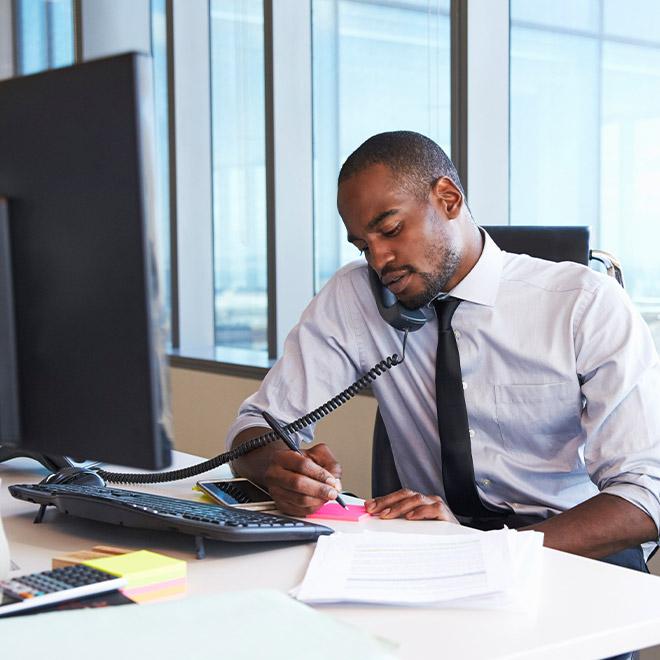 Program Details
Learn more about Champlain's 100% online supply chain management undergraduate certificate, designed for working professionals.
Champlain's online supply chain management courses encompass the top skills needed by today's supply chain professionals.
In the culminating course for the certificates, students will reframe knowledge and competencies from their certificate into a workable model that is applied through experiential learning models to a professional opportunity. Students will apply these competencies as professional best practice in a project that incorporates relevant research findings from the field.
Prerequisites
Completion of certificate content requirements
Graduates of the online supply chain management and logistics certificate program will demonstrate the following industry-specific skills, knowledge, and competencies:
Integrate and leverage the Internet and information technology into the supply chain.
Identify supply chain problems, collaborate with other supply chain partners and develop creative solutions.
Cultivate new approaches to the supply chain including ways to cooperate with supply chain partners using current concepts and elements.
Use a systems perspective to integrate many pieces of information across the supply chain into a single guideline for decision and action.
Systematically and objectively gather, record, and analyze data for aid in making supply chain decisions.
Recognize when changes in the environment require adjustments to the supply chain, and how to make those changes in a collaborative way.
Identify and successfully overcome possible sources of conflict in interpersonal, group and organizational contexts.
Champlain College Online's business faculty, led by Program Director Dr. Albert Orbinati, are expert practitioners in the field. Their industry expertise ensures that our supply change management and logistics certificate curriculum is aligned with the needs of employers, and reflects the skills today's business professionals need for success. Classes led by our seasoned experts will give you real-world insight into the field, and create a rich community of career-focused learning.
Tuition & Costs
Continuing your education is an investment in your future. Learn more about our affordable tuition rates.
Affordability
Cost shouldn't be a barrier to going back to school. We provide a number of options to make your online education affordable.
You may also be interested in
Download Online Experience Guide
Learn what you can expect from your online experience at Champlain College Online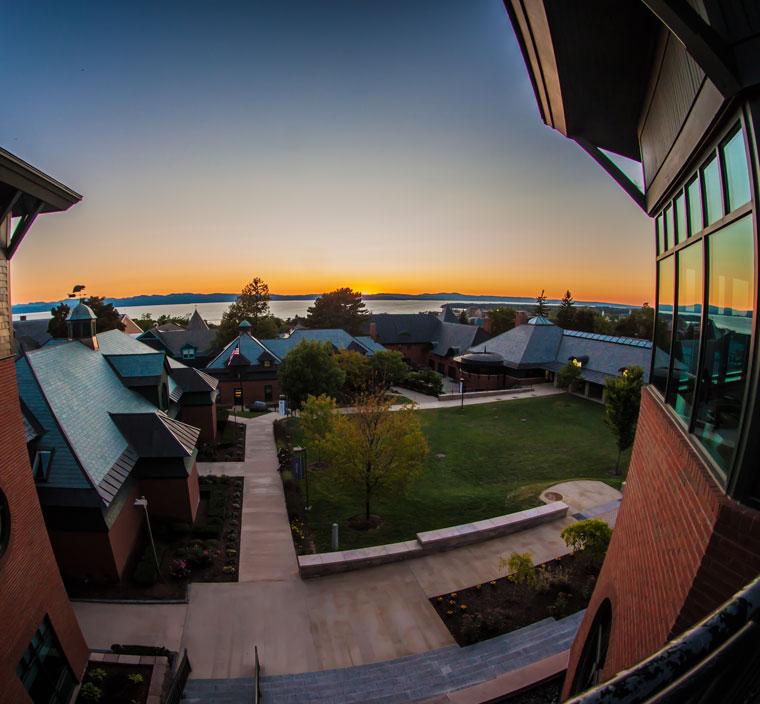 Download Online Learning Experience Guide
Champlain College will not share or sell personal information. Submitting this form constitutes your express written consent to agree to receive e-mails, texts, and phone messages from Champlain College at the phone number(s) and email address provided in this form.