Resources For Federal Learning Leaders
Resources For Federal Learning Leaders
Promote truED to your workforce and watch them, and your agency, grow!
The resources on this page will introduce you to the truED alliance, which prepares your workforce with mission-critical knowledge and skills necessary to achieve not only today's missions but also overcome the challenges of tomorrow.
With these tools you can educate your employees about the opportunities available to them for affordable, strategic and efficient learning through the new truED alliance between Champlain College and the Federal Government. Numerous academic programs at Champlain are recognized by leading organizations for their quality, innovation and affordability; including our top-rated, NSA, DHS and USAF-designated cybersecurity and digital forensics programs.
One-Sheet PDF for Active Duty Military, National Guard and Reservists.
The Champlain College-OPM Alliance and truED  Provides an overview of Champlain College, our academic programs and the preferred truED tuition rate available through the Champlain College-OPM Alliance. 
Frequently Asked Questions
Following are some questions we get from Federal Learning Leaders
Champlain College's truED is an innovative approach to providing high-quality online education in mission-critical subject areas at a fraction of the cost of traditional college tuition.
The Government Accountability Office (GAO) has identified 32 high-risk areas in government operations where federal employees are needed to acquire mission-critical learning to close both current and future skills and operations gaps. The Federal Government is committed to educating its workforce in these crucial, specialized areas. Champlain's online certificate and degree offerings closely align with these skills areas. 
The federal government and Champlain College's truED alliance means that all federal employees, their spouses and qualified adult dependents (adults who are covered under their health insurance) can benefit from truED and have access to Champlain's online degree and certificate programs, so individual agency alliances are not necessary. However, if your agency prefers to have its own signed alliance with Champlain College Online for truED, we are happy to accommodate.
Yes they are, although they must meet the admissions requirements, apply and be accepted into the degree or certificate program of interest before they can enroll. Spouses, domestic partners, and qualified adult dependents (those ages 23-26 and covered by their parent/guardians health insurance) of civilian federal government employees are also eligible. 
Champlain College can provide an enrollment report that includes the number of employees enrolled in particular courses as well as completion and graduation rates. If an employee completes a truED Grade Release Form, employers can then receive more details including name of student, courses and grades. The Federal law, Family Educational Rights and Privacy Act (FERPA), requires this signed release. 
Champlain is committed to helping adult learners meet their educational goals and complete their degree and certificate programs quickly. As part of our admission process, we consider professional certificates, industry trainings, work experience, military services and previous college credits and how they might be applied toward a Champlain degree. For detailed information, please see our transfer credit page. 
Your truED Account Manager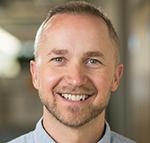 Duncan Adamson
Director, truED Corporate & Strategic Relations
PHONE
802.383.6645