At some point in your career, especially if you're in a leadership position, you'll find yourself dealing with conflict in the workplace, and will need to find appropriate conflict resolution methods to help improve the situation.
There are many different ways to approach conflict resolution - and given that it's a broad field that often requires specialization and years of training to fully master, you shouldn't expect to become an expert overnight. However, it's important to have some basic conflict management skills in your wheelhouse to be able to effectively lead a team, collaborate with others, and create well-functioning workplaces.
 
What Is Conflict Management?
Conflict management, or conflict competence, is "the ability to develop and use cognitive, emotional, and behavioral skills that enhance productive outcomes of conflict while reducing the likelihood of escalation or harm," or, to put it differently, having "crucial conversations" and "crucial confrontations." In other words, it involves learning how to handle situations as they arise in a calm and measured way, taking into account individuals' personalities and needs, and coming up with a solution that contributes to forward momentum within the organization.
Conflict resolution skills can come into play in any number of situations. Some of the most common might include conflicts between an employee and their manager, two members of a team, or a customer and and employee. No two conflicts will be alike - some might be personal, some might be work-related, and still others could simply be a result of miscommunication. Regardless of the type of conflict you're dealing with, you'll usually need to draw from a core skillset of conflict resolution techniques to help guide involved parties to a positive outcome.
Top Conflict Management Skills in the Workplace
Communication
When it comes to conflict resolution, the ability to communicate clearly and effectively is essential. You'll need to be able to listen objectively, ask the right questions, and respond in a way that doesn't place blame or cause individuals to feel dismissed. This involves a delicate balance of openness and kindness with directness and firmness - if there's an issue that needs to be addressed, you need to be able to convey what the problem is and what action needs to be taken to resolve it.
Listening
One of the biggest assets an individual can have when it comes to resolving workplace conflict is the ability to listen. Positioning yourself as an impartial third party and letting all involved individuals know that they can trust you to be empathetic, non-judgemental, and capable of handling sensitive and confidential information will ensure that you're getting an accurate picture of the situation from all angles. This is also a great leadership strategy that can keep your team engaged and help prevent future issues - if your staff knows they can come to you with problems as they arise, and you're available to help them come with appropriate strategies, it'll go a long way towards staving off conflicts within your organization.
Directness
It can be tempting to ignore conflicts and hope that they simply go away, or resolve themselves on their own. Unfortunately, that's almost never the case - conflicts that are brushed under the rug tend to fester and grow even worse over time. It's important to overcome any aversion to handling conflict and learn to address issues that arise head-on, in a timely and direct manner, especially if you're in a leadership role.
Problem-Solving
As a leader, it'll often be up to you to come up with solutions to the issues that arise within your team. While sometimes you'll need to work with others - for example, your human resources department, or other managers - to find these solutions, it's important that you be able to problem-solve on your own. This involves weighing all information, thinking through things rationally, and coming up with a solution that takes into account various perspectives and results in both an end to the conflict and positive forward momentum for the organization.
Leadership
One of the biggest skills you'll need to resolve conflicts in the workplace is leadership. As a leader, it's your responsibility to set the ground rules for your team in terms of acceptable behaviors and workplace norms, and to lead by example. If you demonstrate fairness, accountability, and urgency when it comes to handling conflicts as they arise, you'll go a long way towards preventing future conflicts - and your team will know that if issues do arise, you'll handle them with a process they can trust.
Download Online Experience Guide
Learn what you can expect from your experience at Champlain College Online.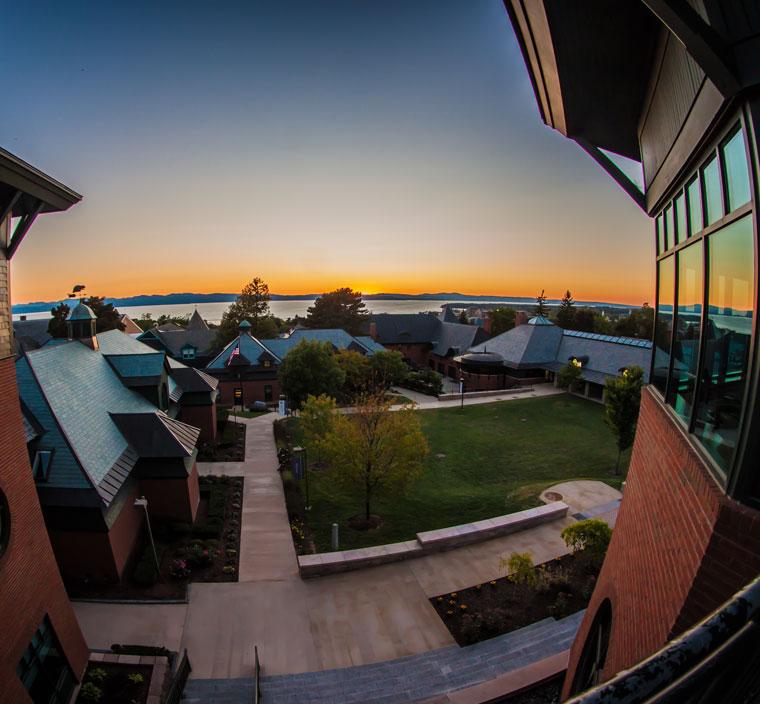 Online Experience Guide Download
Learn more about what you can expect from your online experience at Champlain.