Explore Human Resource Management
Gain deeper understanding of the role of human resources in organizational leadership, and learn how to use HR functions to advance the mission and strategic goals of the organization with a graduate certificate in human resource management.
This certificate can be taken as a stand-alone program, or can be embedded in Champlain's online MBA and master's in human relations & organization development programs. 
Build Your Career Future
The role of HR within organizations is continuing to shift from purely administrative functions to becoming a strategic partner in attaining organizational goals. Take the next step in your human resources career with a comprehensive graduate certificate.
A graduate certificate is a great way to highlight in-demand skills and showcase subject matter expertise, as well as gain knowledge that can be applied to your workplace from day one.
Academic Excellence and Recognition

Regionally accredited by the New England Commission of Higher Education

Ranked among the Best Online Bachelor's Programs by U.S. News & World Report

Designated as a Military Friendly School for our commitment to the military community

Named the Best Private Online College by Intelligent.com
Accomplish More with a Graduate Certificate in Human Resource Management
Employment in human resources occupations is projected to grow by 7% percent from 2018 to 2028 - faster than the average for all occupations.
A specialized certificate can help you build new skills, differentiate your resume, and demonstrate your value as an employee in your current organization.
*Source: Bureau of Labor Statistics (BLS), 2019
Top Reasons to Earn a Graduate Certificate
Climb the career ladder
Build new skills
Earn a recognized credential
Differentiate your resume
Test a new field
Pursue a passion
Demonstrate subject matter expertise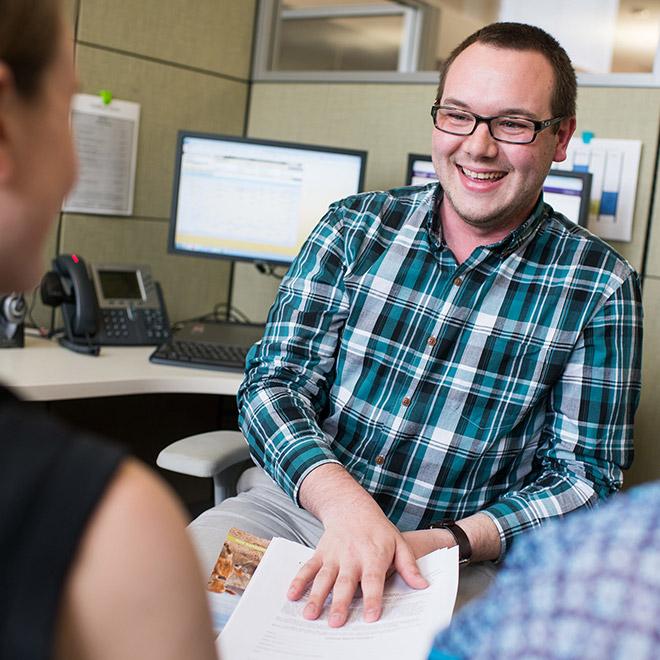 Program Details
Learn more about Champlain's 100% online human resource management graduate certificate, designed for working professionals.
Champlain's online human resource management courses encompass the top skills needed by today's HR professionals.
To gain a foundation for the Human Resource certificate, students take a macro-view of the field and examine the role of an HR department as a critical strategic business partner within the organization. Students integrate concepts and current workplace issues, including using new technologies in the field; the need for a broader understanding of business and culture; and how to build and support agile teams that work effectively.
Diversity is different from inclusion and organizations often miss the real opportunity to successfully move to a culture of inclusion. Students will look at organization development theory and change models to address diversity as organizational change, thus leading to inclusive policies, practices and procedures in all dimensions of the organization. They will explore diversity as it relates to race/color/sex and will also include diversity as it relates to other facts such as appearance, generational beliefs, economic status and gender identity.
Companies are exploring human capital analytics for workforce reporting and to help make informed decisions about human resources. The continuum of value that analytics bring to an organization includes practices from basic data reporting to predictive analytics. Explore workforce reporting and both traditional and advanced decision-making analytic tools, especially predictive modeling, which make it possible for organizations to inform decision making for the future. Learn to make the business case for using advanced HR analytics.
Prerequisites
Complete MGMT-536 MGMT-545
Coaching in the workplace draws on many related fields including behavioral science, systems thinking and the study of change. After a review of those areas, students will use that foundation to develop a range of coaching tools. Learn to ask the right questions, provide applicable feedback, use a customized approach and help employees learn to independently grapple with problems and find solutions. Finally students will use coaching to deepen an individual's self-awareness to promote action and accountability.
Prerequisites
Complete MGMT-536 MGMT-545
Graduates of the human resource management online graduate certificate program will demonstrate the following industry-specific skills, knowledge, and competencies:
Integrate the expertise and value of a human resource lens into an organization's strategy to strengthen its ability to meet strategic goals.
Envision a workplace culture that will lead to engaged workers, developing leaders, and a creative and inspiring workplace.
Create a job description for a reflective, self-aware and engaged leader using a human resources lens and develop a personal plan to help you meet the expectations of that position.
Reflect on and write about a leadership/coaching approach that will develop agile employees, creative teams and effective problem solvers.
Integrate ethical frameworks into an organization's culture and problem-solving techniques. 
Champlain College Online's human resources faculty, led by Program Director Dr. Linda Miller, are expert practitioners in the field. Their industry expertise ensures that our human resource management graduate curriculum is aligned with the needs of employers, and reflects the skills today's HR professionals need for success. Classes led by our seasoned experts will give you real-world insight into the field and create a rich community of career-focused learning.
Tuition & Costs
Continuing your education is an investment in your future. Learn more about our affordable tuition rates.
Affordability
Cost shouldn't be a barrier to going back to school. We provide a number of options to make your online education affordable.
You may also be interested in
Download Online Experience Guide
Learn what you can expect from your online experience at Champlain College Online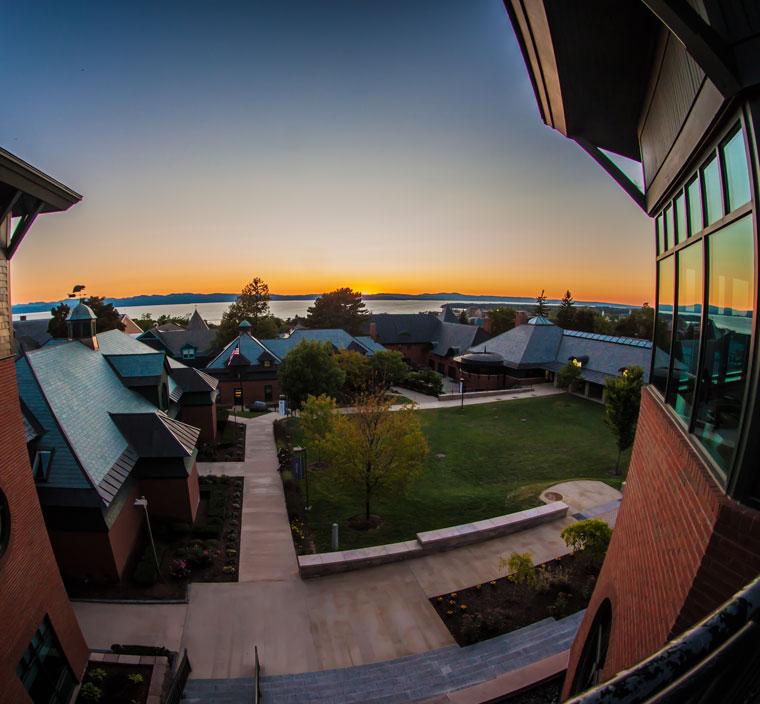 Download Online Learning Experience Guide
Champlain College will not share or sell personal information. Submitting this form constitutes your express written consent to agree to receive e-mails, texts, and phone messages from Champlain College at the phone number(s) and email address provided in this form.