Champlain's new president, Dr. Benjamin Ola. Akande, has had a long career in higher education, and has considerable experience working with nontraditional students. At Webster University in St. Louis, where he served as dean of the George Herbert Walker School of Business and Technology, the majority of his students were working adults from a variety of backgrounds: some were veterans or currently serving in the military; others were working professionals; still others were first-generation college students.
In working with these students, Dr. Akande came to recognize the resilience and drive that adult learners share. They're in school for a purpose, and they're focused on reaching their goals - which often are centered on creating a better life for themselves and their families. Despite the ongoing challenges of balancing the various responsibilities in their lives, these students are still able to find ways to attend their classes, get their work done, and show up as engaged learners.
I'm inspired by working adults, because I find that they're taking knowledge from the classroom on Monday and taking it to work on Tuesday. That transition from learning to doing is very, very compelling...I have a soft part in my heart for individuals that are engaged in that realm."
Adult learners are the fastest growing population of students in America today, and as a leader in online learning and adult education, Champlain College Online is uniquely positioned to meet their needs. As one of the oldest online degree programs in the nation, built specifically for working adults, CCO has made a name for itself by building high-quality degree programs that prioritize affordability, flexibility, student support, and career-focused learning.
Dr. Akande is looking forward to continuing Champlain's investment in online programs and adult learners. Under his leadership, and with his commitment to working adults, Champlain College Online is looking forward to continued growth and innovation as we work to help adult learners reach their goals.
Request Information
Connect with our admissions team to learn more about Champlain College Online.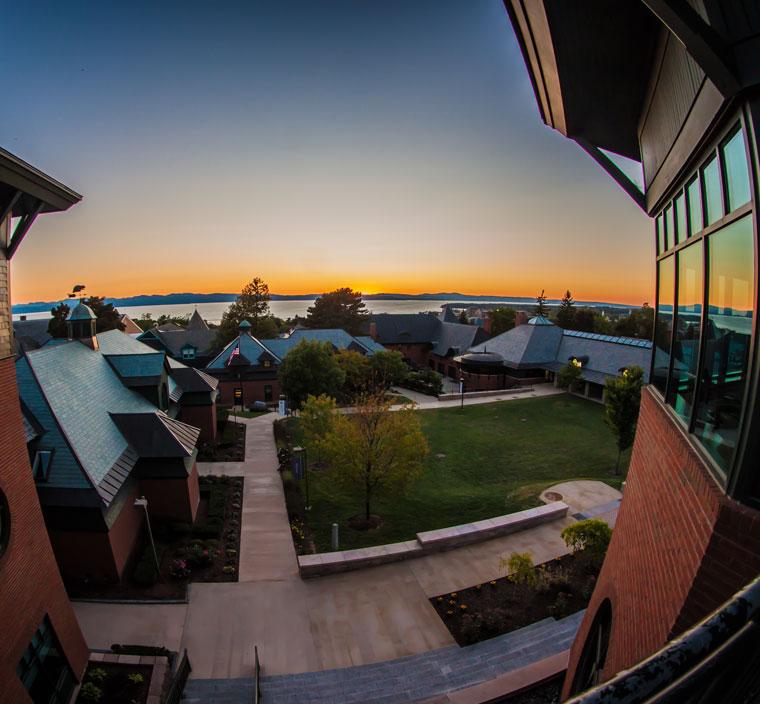 Request Information
Your growth is our purpose. Let's work together to uncover the strengths and experiences you already possess that will help you succeed in your academic and professional pursuits so you'll be ready for your next opportunity.