Billie Matthews graduated from Champlain College in 2017, with a Bachelor's of Science in Healthcare Administration.
After I made the decision to go back to school and complete my degree in Healthcare Administration, I researched several schools. Champlain stood out to me because of the strong and positive reviews I read on several websites. I liked the fact that it was a smaller college, and when I reviewed the courses for my degree plan, each seemed to be specifically created to help students truly learn and grasp concepts that will propel them forward in a healthcare career.
My experience with Champlain's professors has been wonderful and my advisor, Janet Morrison, was extremely helpful, compassionate and encouraging throughout the entire program. When I had my son she helped me make the decision to sit out a semester because I thought it was best. She never made me feel like I was making a bad decision and assured me that once I was ready to start my courses again, she would have me enrolled and ready to go.
When I had a breakdown (and I mean a literal breakdown) about taking stats, she reached out to the professor on my behalf. Both of them contacted me and made sure I knew about all the resources available to me to ensure my success in passing the class - and I did pass, with a 90%!
I can honestly say I have learned so much in my experience as a student at Champlain, and I was so very excited to be able to come to campus for my graduation and see the faces of some of the wonderful staff members who assisted me in achieving this important educational goal.
I highly recommend Champlain College to everyone who asks me where I attended school for my degree. 
Download Online Experience Guide
Learn what you can expect from your experience at Champlain College Online.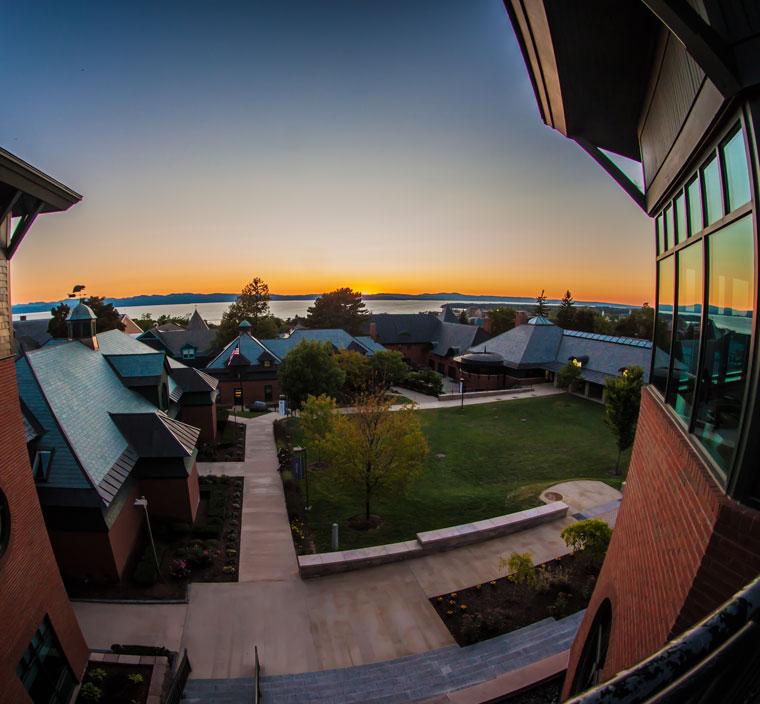 Online Experience Guide Download
Learn more about what you can expect from your online experience at Champlain.