Kristopher (KJ) Johnston graduated from Champlain College Online in 2017 with a B.S. in Computer Forensics & Digital Investigation.
My experience attending Champlain College Online has been fantastic. I have experienced classes at three other institutions, and each one had the feeling the online classes were an afterthought. Champlain has put a lot of hard work and effort into bringing the physical classroom experience to the online classroom world.
The classroom technology used (Canvas) is the best platform I have used to date. It makes it clear what is expected of the student by each instructor, with a syllabus available upfront and a  modules section that has things clearly organized by week to assist non-traditional students as they work to include schooling in their busy lives. The discussions section brings a sense of real conversation and camaraderie to the class. Homework is topical and appropriate for each class, and I never felt there was too much or too little.
The online learning platform also made it easy for me to work wherever I was. I used the app in airports, on airplanes, in hotels - once I was in an Uber in San Francisco, looking at posts and responding to them on my phone, because an assignment was due.
Champlain has, in my experience, put a significant amount of thought and effort into its online programs and it is my honor and pleasure to be an alum of such a wonderful school. I can't say enough good things about Champlain College Online - I've talked to a number of people considering going back to school and I've told them all, "you've got to check out Champlain."
Download Online Experience Guide
Learn what you can expect from your experience at Champlain College Online.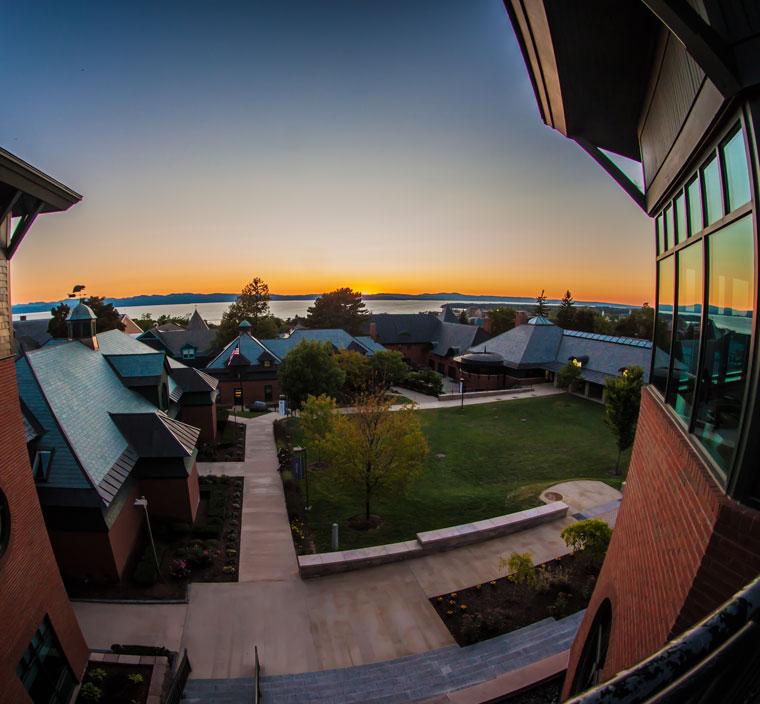 Online Experience Guide Download
Learn more about what you can expect from your online experience at Champlain.