Explore Computer Forensics & Digital Investigations
As network breaches and digital crimes become more prevalent, the need for experienced computer investigation professionals is rapidly growing. As a nationally recognized leader in digital forensics, Champlain College's online bachelor's degree in computer forensics and digital investigation is the ideal program for those looking to advance their careers in this critical field, delivering cutting-edge education and virtual hands-on learning application to help you stand out in the field and advance your career from day one.
A Nationally Recognized Leader in Digital Forensics
Champlain is a nationally recognized leader in cybersecurity and digital forensics education and home of the Senator Patrick Leahy Center for Digital Investigation & Cybersecurity. With a robust faculty of expert-practitioner instructors who have significant experience working for top organizations and are sought-after thought leaders in the field, we specialize in building agile cybersecurity and digital forensics programs that the meet mission-critical needs of today's businesses, nonprofit organizations, and state and federal governments.
Champlain has been designated a National Center of Academic Excellence in Cyber Defense Education by the U.S. National Security Agency and the Department of Homeland Security since 2006, and Champlain cybersecurity programs have been named best in the nation by SC Magazine. Champlain is also designated as a National Center of Digital Forensics Academic Excellence by the Defense Cyber Crime Center (DC3) Air Force Office of Special Investigations - the fifth college in the nation to receive this distinction. 
Build Your Career Future
Digital forensics is a fast-changing field, with new technologies and best practices constantly emerging, so it's essential that your degree helps you build a foundational skillset that can help you adapt and grow. Graduates of Champlain's program will emerge with both core technical skills (including knowledge of over 25 key applications, platforms, and programming languages, listed below) and essential soft skills like critical thinking and problem solving that will carry you through your career. 
Department of Defense Cyber Crime Center (DC3) Certificates and Transfer Credits
In partnership with DC3, Champlain College Online offers students expedited pathways to a digital forensics bachelor's degree by aligning our courses and learning outcomes with the DC3 Cyber Investigations Training Academy (CITA). This agreement means that your DC3/CITA courses can be easily applied to your CFDI bachelor's degree program to reduce your time to completion by up to 5 courses, or 15 credits.
The partnership also works in reverse for individuals who earn a Champlain CFDI degree, and are interested in gaining additional credentials from DC3/CITA at no extra cost.  Upon successful completion of the Champlain online digital forensics program requirements, graduates receive a CDFAE Certificate of Completion and instructions for receiving the prestigious Department of Defense Digital Media Collector and the Digital Forensic Examiner certificates that can boost career prospects in both the Federal Government and private sector.
Academic Excellence and Recognition

Regionally accredited by the New England Commission of Higher Education

Ranked among the Best Online Bachelor's Programs by U.S. News & World Report

Designated as a Military Friendly School for our commitment to the military community

Named the Best Private Online College by Intelligent.com
What Can You Do With A Degree In Computer Forensics?
The global digital forensics industry is poised for significant growth as a result of increasing cybersecurity threats; projections estimate the market to be worth over $6.65 billion by 2025 - rising at a rate of nearly 10% between 2017 and 2018. As a result of this high demand for qualified digital forensics professionals, the median salary for this career path is over $77,000, and the profession was named one of the "top 100 careers with big growth, great pay, and satisfying work" in CNNMoney's list of the Best Jobs in America.*
Graduates of Champlain's bachelor's in computer forensics and digital investigations degree program will be prepared to enter digital forensics roles in a variety of settings, including mid- to large-sized corporations, crime laboratories, state and national law enforcement agencies, and large municipalities.
*Source: Infosec Institute, 2019
Top Jobs for Bachelor's in Digital Forensics Graduates
Computer Crime Investigators
Computer Forensics Analysts
Computer Forensics Examiners
Digital Forensics Specialists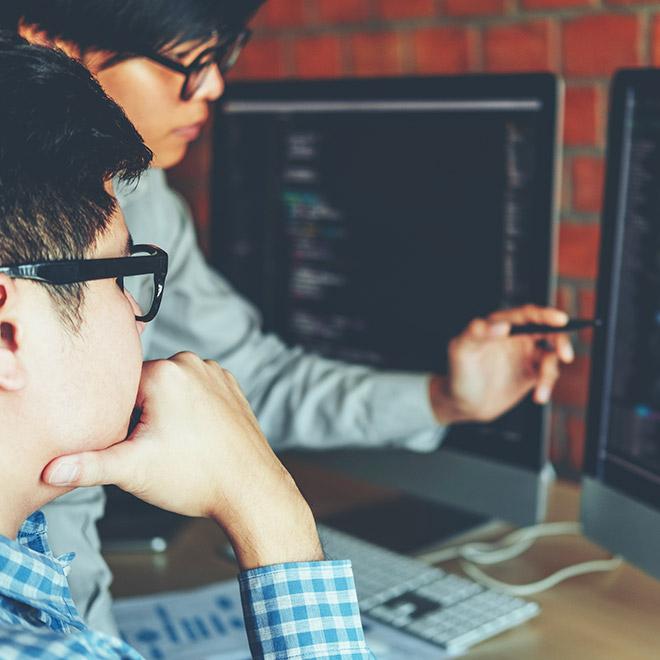 Program Details
Learn more about Champlain's 100% online computer forensics bachelor's degree, designed for working professionals.
Champlain's online computer forensics courses encompass the top skills needed by today's computer forensics professionals. Graduates of the program are required to complete the following courses.
Professional Courses (63 credits)
Technical Electives (6 credits)
General Education Courses (31 credits)
Hum/Sci/Math Elective (15 credits)
General Electives (5 credits)
Professional Courses
Provides a comprehensive analysis of the fundamentals of substantive criminal law. Students will learn the essential elements of crimes and the rationale underlying criminal law. The nature of jurisdiction, the criminal act, the criminal state of mind and matters affecting responsibility for criminal conduct are included.
This course focuses on the rules and procedures governing how the American criminal justice system must process individuals suspected, accused, and convicted of law violations.
This course provides students with an understanding of the many different devices and technologies, from historical to emerging, that are required to design and build networks. In a broad survey of concepts and terminology, students will learn about topology, communications, protocols, and security, and to diagram basic networks to specification.
Students will learn about the financial operations and analysis tools of any business or organization and their role in the success of the enterprise. Students will learn how to read and interpret financial statements and how to apply cost accounting theories and methods. They will gain a general knowledge about operational and capital budgeting processes and how to apply financial goals to departments and units and monitor financial performance against those goals.
From day one, students in this course are problem solving, first in terms of algorithmic design and then as early as week two via programming in the latest version of Python, using PyCharm. Students begin by writing a program to have a conversation, having strings and numbers as input, and advance, by week seven, to building a working password saver program, capable of looking up, adding (and encrypting), and storing passwords.
Use Windows? Want to know more about Linux and or Apple? In this course, students don't just read about other operating systems, they step out of their comfort zones and develop a working knowledge of their structure and functionality. As part of these activities, students also learn how to use VMware and, in the case of students without access to Apple hardware, resources offered in the cloud as a services. Students also survey/compare mobile device operating systems.
Computer evidence (digital evidence) is being used every day in our country to convict criminals of crimes ranging from possession of child pornography to embezzlement to murder. Every competent, modern law enforcement officer understands the significance of digital evidence in every case submitted for prosecution. Students will be required to learn, and apply, legal principles that govern how this vital evidence is recovered (and used) to insure that it will be legally admissible in court.
Prerequisites
CRIM-120, CFDI-240 and 60 completed credits or permission of the program director.
Studies the history, theory and fundamentals of criminal investigation from the crime scene to the courtroom, with emphasis on techniques appropriate to specific crimes.
This exciting course introduces students to the myriad software tools and best practices for handling digital evidence. Labs utilize Champlain College Online's Forensic VDI and challenge students to begin building their skills, from creating a hash value for a forensic copy with X-Ways Forensics and FTK Imager, to examining evidence with The Sleuth Kit (TSK), Autopsy and/or EnCase.
Prerequisites
Complete CMIT-135 and CMIT-140
This course will introduce foundation subject matter and technologies that are critical to the multidisciplinary landscape of cybersecurity.
Prerequisites
Complete CMIT-130 and CMIT-135.
Malware is a global problem. Every year, hundreds of millions of new types of malware are unleashed on the world. It's a challenge for businesses to keep up with orgranizations investing in finding new ways of infecting and evading detection. Once a company has been infiltrated with a malware infection, it's essential to determine the source so as to close the hole. Students will learn detection techniques, infection vectors, static and dynamic analysis as well as how to construct a timeline to determine the initial infection in case of multiple pieces of malware on the same system.
This course explores more advanced topics and methodologies for examining digital evidence. Topics taught in this class include File System Forensics, Computer Operating System Forensics and Mobile Device Forensics. Students are challenged to work individually and in groups to examine and prepare detailed reports showing the relevance of digital evidence to mock cases. This course presents a higher level of technical detail and will balance theory and hands-on aspects for conducting digital forensic examinations.
Dig into network forensics and anti-forensics in this course, where students examine files for hidden messages and learn to use programs like MobileFish, OpenPuff and SilentEye to hide files in images and audio files, and Wireshark and NetworkMiner to analyze packet captures. Students also work with the Windows registry, practice locating Internet passwords from browsers using IE PassView and Google tools, and encrypt files/folders using AESCrypt and similar open source programs.
Building on the skills students have previously acquired, this course offers students the opportunity to deep dive into a case using X-Ways Forensics to examine the registry, understand "typical" user activities on the Internet (social media and search histories, for example), and create a timeline/events. Students also gain more experience with RegRipper along with an introduction to analyzing a memory dump using Volatility.
White collar crime investigations often require investigators and examiners to dig deep because the schemes to defraud are complex. In this course, students examine many different types of white-collar crime, including frauds (consumer, securities, corporate and fiduciary, and health care), environmental crimes, abuse of power (public officials and corruption), and computer crimes. Students are also asked to assume the role of forensic accountant in a scenario-based lab and determine what, if any, financial crimes have been committed.
Prerequisites
Complete CFDI-240. Complete ACCT-130 or MGMT-230.
Are you sure you know how to conduct a digital forensics investigation? Prove it! In this course, students utilize the knowledge and experience they have gained to analyze multiple images for artifacts related to a case and more. Students draft a search warrant, use FTK Imager to create an image, experiment with keyloggers and select which open source and commercial software tools they want to use throughout the investigation.
Investigations don't just happen. Sometimes victims allow investigators to examine their devices and other times search warrants are necessary. In this course, students work a case in a manner that closely resembles piecing together a puzzle. They examine the digital evidence that is provided with Autopsy and Axiom, and then, in the final week, conclude the investigation and submit a final investigative report that documents the evidence, details the analysis work, provides an accurate timeline, and takes into account the information and data from the victim and offender(s).
Opportunities to explore abound! Students typically write papers, complete hands-on projects and/or conduct original research in this course. Topics are selected in the first few weeks, and then students demonstrate progress throughout the 15-week course. In the final week, students present their work to the class and instructor.
Prerequisites
Must complete 90 credits before taking this course.
The internship is an individually supervised experience in an organization that provides an opportunity for career exploration. In this setting, students will obtain practical experience and further develop technical skills along with interpersonal and conceptual skills needed in the workplace. Specific experiences are developed for each workplace. Course requirements include working a minimum of 120 hours, submission of weekly reflections, and a final performance review by the organization supervisor.
Prerequisites
Must complete 75 credits before taking this course. Must also have GPA of 3.0 and permission of Program Director.
For students excited by the prospect of analyzing mobile devices for artifacts, this course offers plenty of hands-on opportunities to work with files from smartphones (Android and iOS), and drones. Students gain experience with FTK Imager, Autopsy, Cellebrite UFED Reader and Cellebrite UFED Physical Analyzer, and Magnet Internet Evidence Finder (IEF), and also learn to use AccessData Password Recovery Tool Kit (PRTK) to decrypt a file.
Interested in carving files out of a disk image with scalpel or parsing a log file to track changes to a disk? Looking for intensive hands-on opportunities? In this course, students perform cryptographic hash verification, advance to examination of fundamental data structures, and conclude with a complete analysis of a disk image. Currently, each week in this course features a lab designed to build an understanding of file system forensics but also to enhance skills with the tools found in Kali Linux, The Sleuth Kit and more.
General Education Courses
Students learn the biology, genetics, chemistry, and physics involved in the forensic investigation of crimes. A wide range of topics are studied including DNA, entomology, fingerprinting, trace evidence, serology (blood, saliva, and semen), blood spatter, and chemical analysis of drugs, alcohol, and other compounds. Students apply their new knowledge of forensic science through the use of case studies and laboratories. This course includes two laboratory hours per week.
Prerequisites
If you have taken FOR-110 you may not take this lab science course.
Develops the ability to use writing for learning, thinking, and communicating. Includes an emphasis on critical reading of various texts for meaning, form, and voice. In order to discover their writing voices so they may communicate at a college level, students write several short formal and informal papers in response to their reading. They react to and summarize texts, develop and organize ideas, incorporate the ideas of others, revise and edit.
In addition to building on the skills learned in the first semester, this second-semester course develops the ability to write essays with an emphasis on research, critical reading and thinking. Students continue to learn strategies for writing texts that are clear, coherent, comprehensive, creative, concise and correct for a specific audience and purpose.
Students will become familiar with arguments originating from the following schools of ethics: virtue ethics, deontology, and utilitarianism. Students will apply these ethical schools of thought to formulate arguments, practice deliberation and assess the implications of their decisions for various stakeholders in a professional context.
Prerequisites
Must have 75 completed credits or permission of Program Director.
Students will study the basic concepts and theories of communication, and learn to apply this knowledge to improve their relationships with others through everyday communication. Specifically, students will learn how to interpret people's verbal and nonverbal behavior more accurately, and to be more aware of how others interpret communicative behavior. They will learn how to listen actively with empathy, and how to interact effectively and appropriately with others from different social and cultural backgrounds. Students will also explore how to use communication as a tool to develop their relationships and self-concepts, and how to manage conflict using specific communicative strategies.
How to collect, organize, analyze, and interpret data in order to make decisions about the world. Topics include descriptive statistics, probability, discrete probability distributions, normal probability distributions, confidence intervals, hypothesis testing with one sample, hypothesis testing with two samples, correlation, regression, chi square tests, and analysis of variance.
This course builds on COM 130, but with an emphasis on how to develop skills for communicating competently in an increasingly diverse society. Students will explore how culture is communicated verbally and non-verbally, and how to interpret and understand culturally-specific communicative practices. They will also learn how to establish, develop and manage relationships with culturally different peoples, and how to recognize and overcome cultural stereotypes and prejudices.
Prerequisites
Complete COMM-130 or COM-100.
This course introduces students to the fundamental elements of technical writing (clear, concise, and targeted)that are common among seven forms of technical communication: email correspondence, editing,employment communication, proposals, long, formal reports,oral communication, and inventions. Through peer reviews and writing workshops, students develop the ability to write and edit text that precisely targets its audience. This course emphasizes deepening and broadening students' writing, speaking, and thinking abilities in a non-lecture-based, hands-on, discussion-centered classroom.
Choose One
Discusses the nature and method of economics with emphasis on microeconomic theory. Focus is on demand, supply, market equilibrium, elasticity, costs of production and resource pricing. Examines the market structures of pure competition, oligopoly and monopoly.
A general survey course that covers theories and applications of macroeconomics. Business firms, international economics, labor and government are included. Also examines monetary policy, taxes, public finances, economic output and growth, and international trade in the world economy.
Graduates of the computer forensics and digital investigations bachelor's online program will acquire and demonstrate the following industry-specific skills, knowledge, and competencies:
Interpret and appropriately apply the laws and procedures associated with identifying, collecting, processing, preserving, analyzing, and presenting digital evidence.
Assess and apply advances in technology and legislation specific to the practice of digital forensics.
Employ fundamental theory in the context of computer forensics.
Adhere to the ethical standards of the digital forensics profession and apply those standards to all aspects of their work.
Use the scientific process and apply the principles of effective digital forensics investigation techniques.
Identify the culture and methods of white-collar criminals, and employ this knowledge to guide economic crime investigations, such as embezzlement, fraud, and money laundering.
Evaluate industry-standard digital forensics tools and use them to increase the efficiency and quality of digital forensics investigations.
Correlate the role of digital forensics to information security and cybersecurity activities.
Acquire in-demand technical, analytical and soft skills employers want - such as communication, creativity, critical thinking, and collaboration - in general education courses that are a part of this degree.
Earn a specialized certificate in a concentration of your choice as you pursue your degree, so you can build credentials as you go.
AccessData Password Recovery Tool Kit (PRTK)
AESCrypt
Autopsy
Axiom
Cellebrite UFED Physical Analyzer
Cellebrite UFED Reader
EnCase
Forensic CDI
FTK Imager
Google Tools
IE PassView
Kali Linux
Magnet Internet Evidence Finder (IEF)
MobileFish
NetworkMiner
OpenPuff
PyCharm
Python
RegRipper
Silent Eye
The Sleuth Kit
VMware
Volatility
Wireshark
X-Ways Forensics
Champlain College Online's digital forensics faculty, led by Cybersecurity Program Chair Kathleen Hyde, MCIS, MBA, are expert practitioners in the field. Their industry expertise ensures that our computer forensics and digital investigations curriculum is aligned with the needs of employers, and reflects the skills today's digital forensics professionals need for success. Classes led by our seasoned experts will give you real-world insight into the world of digital forensics, and create a rich community of career-focused learning.
Alumni of the Champlain College Online bachelor's in digital forensics program work in corporations, law enforcement agencies, government organizations, and municipalities nationwide, including:
Advanced Systems Development 
Allscripts
Amgen
Department of Justice
Haygroup
Howard County Police Department
Federal Aviation Administration
L-3 Communications
National General Insurance
National Security Administration (NSA)
Northwest Data Recovery
Qwest
Seagate
Security National Bank 
SPAWAR
U.S. Army
U.S. Border Patrol
Titles our alumni hold include:
Computer Forensic Investigator
Cyber Investigator
Detective
Digital Forensic Analyst
Digital Forensic Examiner
Forensic Computer Specialist 
Global Systems Analyst
IT Administrator
Investigator
IS Security Engineer
Public Safety Software Specialist 
Security Analyst
Sr. Quality Engineer
Special Agent
Technology Consultant
Tuition & Costs
Continuing your education is an investment in your future. Learn more about our affordable tuition rates.
Affordability
Cost shouldn't be a barrier to going back to school. We provide a number of options to make your online education affordable.
Meet the Program Director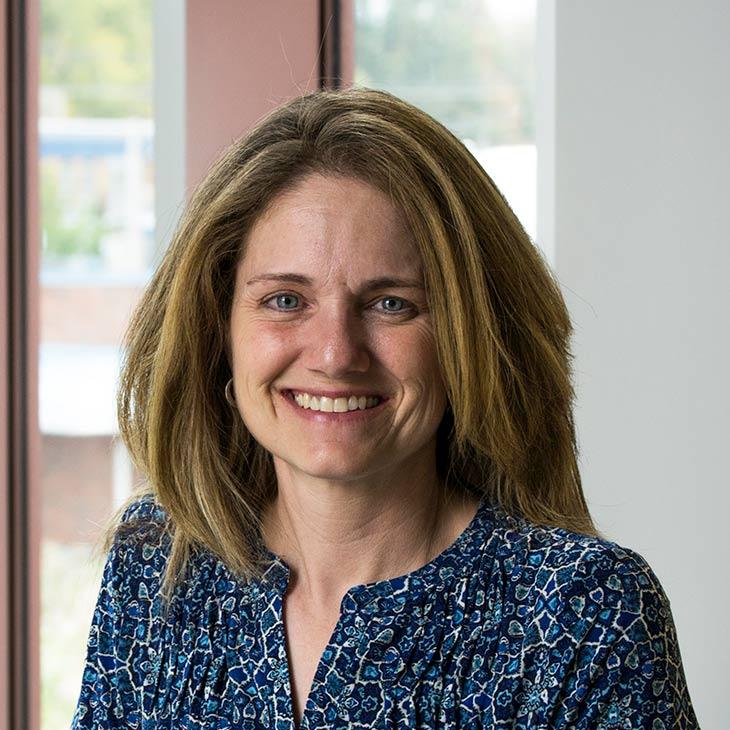 Kathleen Hyde
MCIS
MBA
Program Chair, Cybersecurity
Computer Forensics & Digital Investigations (B.S., Certificate)
Computer Information Systems (B.S.)
Information Security (M.S., Certificate)
Management Information Systems (B.S.)
Web Design & Development (A.S., B.S., Certificates)
About
Kathleen Hyde, MCIS, MBA, is the Chair of Cybersecurity Programs for Champlain College Online. She is responsible for the online cybersecurity and computer forensics and digital investigations undergraduate programs, as well as the M.S. in digital forensic science program.
As program director, Ms. Hyde maintains the cybersecurity and digital forensic programs' competitive and relevant edge, promotes the growth of the nation's cybersecurity workforce, and shares her passion for lifelong learning by teaching several online classes.
For more than 20 years, Ms. Hyde has provided consulting services in cybersecurity, data recovery, business continuity, and digital forensics to government, retail, finance, professional, and residential customers. She has also served as an instructor for Champlain's cybersecurity program and a subject-matter expert for course development for the past three years. Her areas of expertise and interest include insider threat detection, emerging threats and defenses, digital privacy and surveillance, and cybersecurity for educators.
Ms. Hyde holds both an MBA and an M.S. in Computer Information Studies from the University of Phoenix.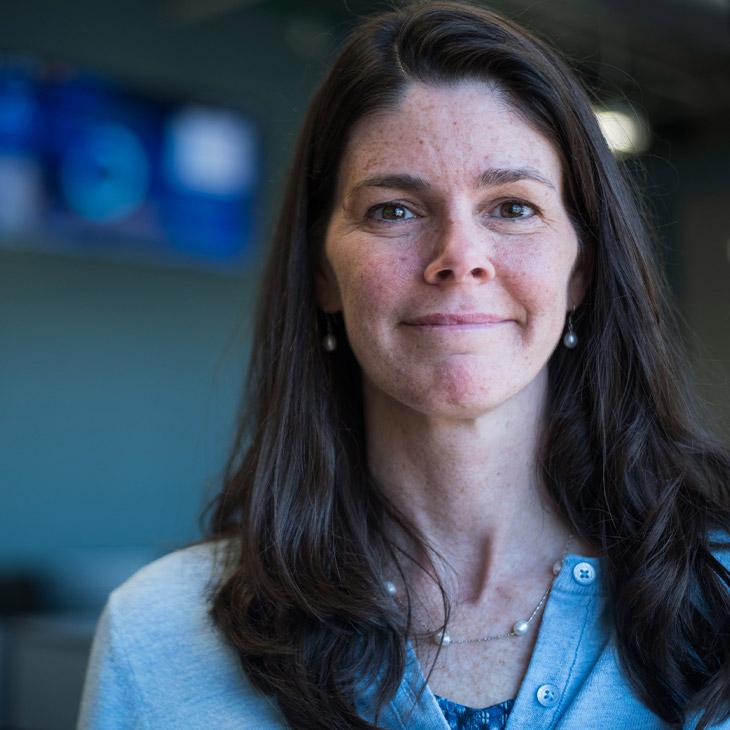 Online Experience
"My experience with the online classroom was exceptional, and the instructors were amazing. They teach in the fields they work in, like investigators who were on the scene of a crime during the day and then teaching us how to investigate crime that night."
Corrine Levinthal Bachelor's Degree
Computer Forensics & Digital Investigations
You may also be interested in
Download Program Guide
Learn what you can expect from our online bachelor's in computer forensics & digital investigation program.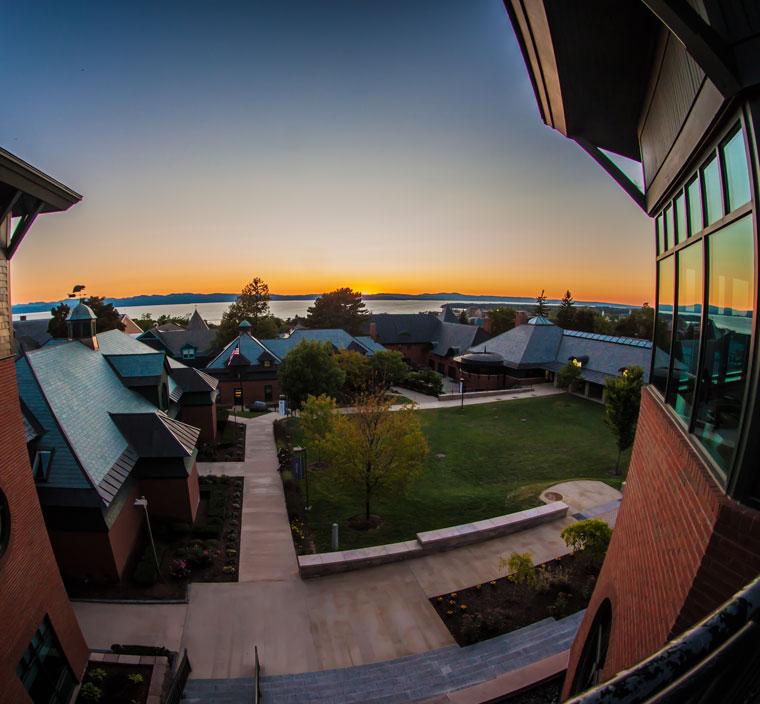 Download Program Guide
Champlain College will not share or sell personal information. Submitting this form constitutes your express written consent to agree to receive e-mails, texts, and phone messages from Champlain College at the phone number(s) and email address provided in this form.