Explore Computer Forensics & Digital Investigations (B.S.)
As network breaches and digital crimes become more prevalent, the need for experienced computer investigation professionals is rapidly growing. As a nationally recognized leader in digital forensics, Champlain College's online bachelor's degree in computer forensics and digital investigation is the ideal program for those looking to advance their careers in this critical field, delivering cutting-edge education and virtual hands-on learning application to help you stand out in the field and advance your career from day one.
A Nationally Recognized Leader in Digital Forensics
Champlain is a nationally recognized leader in cybersecurity and digital forensics education and home of the Senator Patrick Leahy Center for Digital Investigation & Cybersecurity. With a robust faculty of expert-practitioner instructors who have significant experience working for top organizations and are sought-after thought leaders in the field, we specialize in building agile cybersecurity and digital forensics programs that the meet mission-critical needs of today's businesses, nonprofit organizations, and state and federal governments.
Champlain has been designated a National Center of Academic Excellence in Cyber Defense Education by the U.S. National Security Agency and the Department of Homeland Security since 2006, and Champlain cybersecurity programs have been named best in the nation by SC Magazine. Champlain is also designated as a National Center of Digital Forensics Academic Excellence by the Defense Cyber Crime Center (DC3) Air Force Office of Special Investigations - the fifth college in the nation to receive this distinction. 
Build Your Career Future
Digital forensics is a fast-changing field, with new technologies and best practices constantly emerging, so it's essential that your degree helps you build a foundational skillset that can help you adapt and grow. Graduates of Champlain's program will emerge with both core technical skills (including knowledge of over 25 key applications, platforms, and programming languages, listed below) and essential soft skills like critical thinking and problem solving that will carry you through your career. 
Department of Defense Cyber Crime Center (DC3) Certificates and Transfer Credits
In partnership with DC3, Champlain College Online offers students expedited pathways to a digital forensics bachelor's degree by aligning our courses and learning outcomes with the DC3 Cyber Investigations Training Academy (CITA). This agreement means that your DC3/CITA courses can be easily applied to your CFDI bachelor's degree program to reduce your time to completion by up to 5 courses, or 15 credits.
The partnership also works in reverse for individuals who earn a Champlain CFDI degree, and are interested in gaining additional credentials from DC3/CITA at no extra cost.  Upon successful completion of the Champlain online digital forensics program requirements, graduates receive a CDFAE Certificate of Completion and instructions for receiving the prestigious Department of Defense Digital Media Collector and the Digital Forensic Examiner certificates that can boost career prospects in both the Federal Government and private sector.
Academic Excellence and Recognition

Regionally accredited by the New England Commission of Higher Education

Ranked among the Best Online Bachelor's Programs by U.S. News & World Report

Designated as a Military Friendly School for our commitment to the military community

Named among the top MBA programs by Abound/Colleges of Distinction
Pursue Your Computer Forensics & Digital Investigation Career
The global digital forensics industry is poised for significant growth as a result of increasing cybersecurity threats; projections estimate the market to be worth over $6.65 billion by 2025 - rising at a rate of nearly 10% between 2017 and 2018. As a result of this high demand for qualified digital forensics professionals, the median salary for this career path is over $77,000, and the profession was named one of the "top 100 careers with big growth, great pay, and satisfying work" in CNNMoney's list of the Best Jobs in America.*
Graduates of Champlain's bachelor's in computer forensics and digital investigations degree program will be prepared to enter digital forensics roles in a variety of settings, including mid- to large-sized corporations, crime laboratories, state and national law enforcement agencies, and large municipalities.
*Source: Infosec Institute, 2019
Top Jobs for Bachelor's in Digital Forensics Graduates
Computer Crime Investigators
Computer Forensics Analysts
Computer Forensics Examiners
Digital Forensics Specialists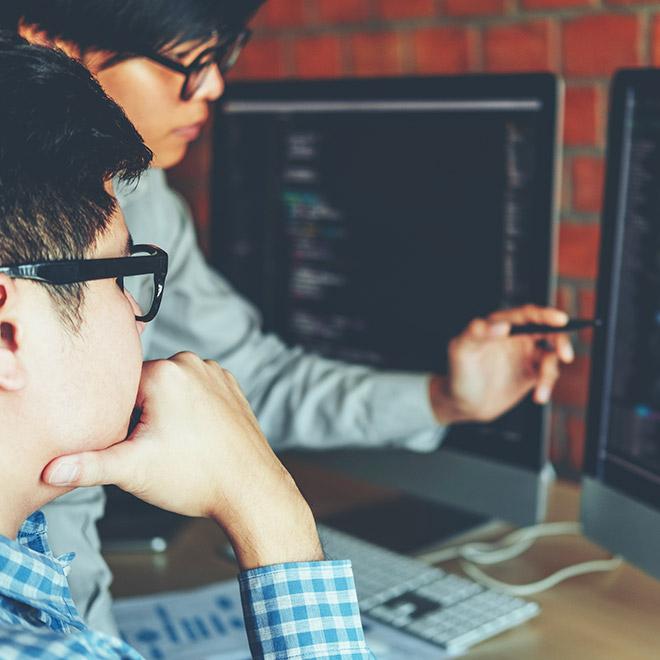 Program Details
Learn more about Champlain's 100% online computer forensics bachelor's degree, designed for working professionals.
Champlain's online computer forensics courses encompass the top skills needed by today's computer forensics professionals. Graduates of the program are required to complete the following courses.
Professional Courses (69 credits):
Criminal Law
Criminal Procedure
Networking Fundamentals
Financial Systems for Management
Introduction to Python
Introduction to Operating Systems
Law of Searching & Seizing Digital Evidence
Criminal Investigation
Digital Forensic Investigation Techniques
Foundations of Cybersecurity
Malware Forensics
Digital Forensic Analysis
Anti-Forensics & Network Forensics
Operating System Forensics
White Collar Crime
Digital Forensic Practicum (15 week course)
Cybercrime
Senior Seminar / Digital Investigation (15-week course)
Forensics Internship or Elective (15-week course)
Mobile Forensics
File Forensics
Technical Electives (6 credits required)
General Education Courses (15 credits):
Introduction to Psychology
Forensic Science, Intro. to
Critical Reading & Expository Writing I
Critical Reading & Expository Writing II
Ethics in the Professions 
Interpersonal Communication
Intro to Statistics (15-week course)
Microeconomics OR Macroeconomics
Intercultural Communication
Technical Writing
Hum/Sci/Math Elective (15 credits required)
General Electives (5 credits required)
Computer Forensics & Digital Investigations Course Descriptions:
Graduates of the computer forensics and digital investigations bachelor's online program will acquire and demonstrate the following industry-specific skills, knowledge, and competencies:
Interpret and appropriately apply the laws and procedures associated with identifying, collecting, processing, preserving, analyzing, and presenting digital evidence.
Assess and apply advances in technology and legislation specific to the practice of digital forensics.
Employ fundamental theory in the context of computer forensics.
Adhere to the ethical standards of the digital forensics profession and apply those standards to all aspects of their work.
Use the scientific process and apply the principles of effective digital forensics investigation techniques.
Identify the culture and methods of white-collar criminals, and employ this knowledge to guide economic crime investigations, such as embezzlement, fraud, and money laundering.
Evaluate industry-standard digital forensics tools and use them to increase the efficiency and quality of digital forensics investigations.
Correlate the role of digital forensics to information security and cybersecurity activities.
Acquire in-demand technical, analytical and soft skills employers want - such as communication, creativity, critical thinking, and collaboration - in general education courses that are a part of this degree.
Earn a specialized certificate in a concentration of your choice as you pursue your degree, so you can build credentials as you go.
AccessData Password Recovery Tool Kit (PRTK)
AESCrypt
Autopsy
Axiom
Cellebrite UFED Physical Analyzer
Cellebrite UFED Reader
EnCase
Forensic CDI
FTK Imager
Google Tools
IE PassView
Kali Linux
Magnet Internet Evidence Finder (IEF)
MobileFish
NetworkMiner
OpenPuff
PyCharm
Python
RegRipper
Silent Eye
The Sleuth Kit
VMware
Volatility
Wireshark
X-Ways Forensics
Champlain College Online's digital forensics faculty, led by Cybersecurity Program Chair Kathleen Hyde, MCIS, MBA, are expert practitioners in the field. Their industry expertise ensures that our computer forensics and digital investigations curriculum is aligned with the needs of employers, and reflects the skills today's digital forensics professionals need for success. Classes led by our seasoned experts will give you real-world insight into the world of digital forensics, and create a rich community of career-focused learning.
Alumni of the Champlain College Online bachelor's in digital forensics program work in corporations, law enforcement agencies, government organizations, and municipalities nationwide, including:
Advanced Systems Development 
Allscripts
Amgen
Department of Justice
Haygroup
Howard County Police Department
Federal Aviation Administration
L-3 Communications
National General Insurance
National Security Administration (NSA)
Northwest Data Recovery
Qwest
Seagate
Security National Bank 
SPAWAR
U.S. Army
U.S. Border Patrol
Titles our alumni hold include:
Computer Forensic Investigator
Cyber Investigator
Detective
Digital Forensic Analyst
Digital Forensic Examiner
Forensic Computer Specialist 
Global Systems Analyst
IT Administrator
Investigator
IS Security Engineer
Public Safety Software Specialist 
Security Analyst
Sr. Quality Engineer
Special Agent
Technology Consultant
Tuition & Costs
Continuing your education is an investment in your future. Learn more about our affordable tuition rates.
Affordability
Cost shouldn't be a barrier to going back to school. We provide a number of options to make your online education affordable.
Meet the Program Director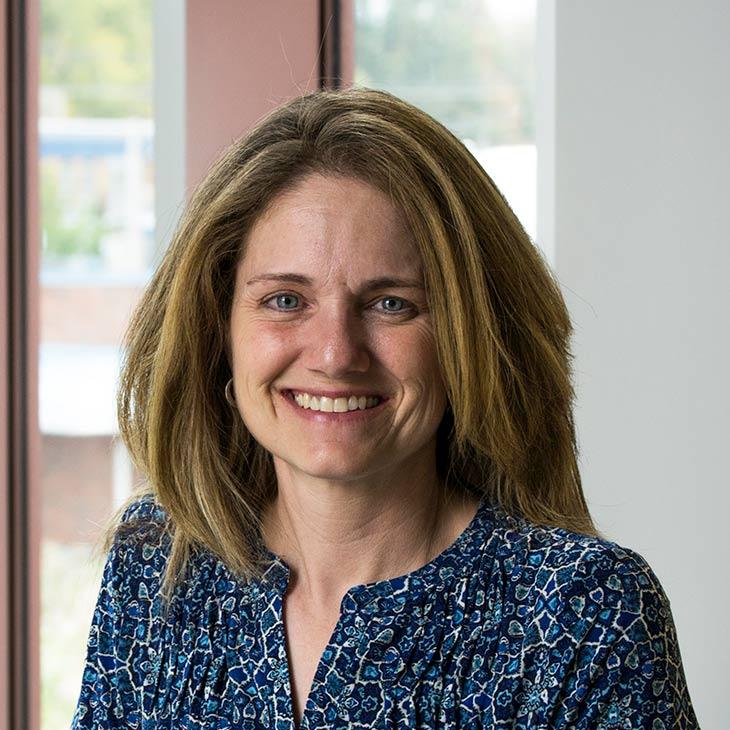 Kathleen Hyde
MCIS
MBA
Program Chair, Cybersecurity
Computer Forensics & Digital Investigations (B.S., Certificate)
Computer Information Systems (B.S.)
Information Security (M.S., Certificate)
Management Information Systems (B.S.)
Web Design & Development (A.S., B.S., Certificates)
About
Kathleen Hyde, MCIS, MBA, is the Chair of Cybersecurity Programs for Champlain College Online. She is responsible for the online cybersecurity and computer forensics and digital investigations undergraduate programs, as well as the M.S. in digital forensic science program.
As program director, Ms. Hyde maintains the cybersecurity and digital forensic programs' competitive and relevant edge, promotes the growth of the nation's cybersecurity workforce, and shares her passion for lifelong learning by teaching several online classes.
For more than 20 years, Ms. Hyde has provided consulting services in cybersecurity, data recovery, business continuity, and digital forensics to government, retail, finance, professional, and residential customers. She has also served as an instructor for Champlain's cybersecurity program and a subject-matter expert for course development for the past three years. Her areas of expertise and interest include insider threat detection, emerging threats and defenses, digital privacy and surveillance, and cybersecurity for educators.
Ms. Hyde holds both an MBA and an M.S. in Computer Information Studies from the University of Phoenix.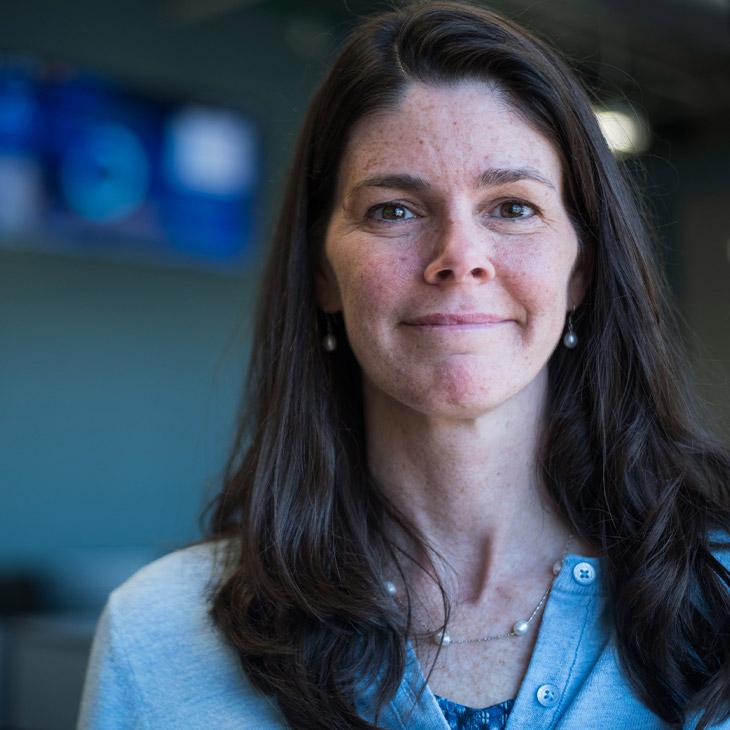 Online Experience
"My experience with the online classroom was exceptional, and the instructors were amazing. They teach in the fields they work in, like investigators who were on the scene of a crime during the day and then teaching us how to investigate crime that night."
Corrine Levinthal Bachelor's Degree
Computer Forensics & Digital Investigations
You may also be interested in
Download Program Guide
Learn what you can expect from our online bachelor's in computer forensics & digital investigation program.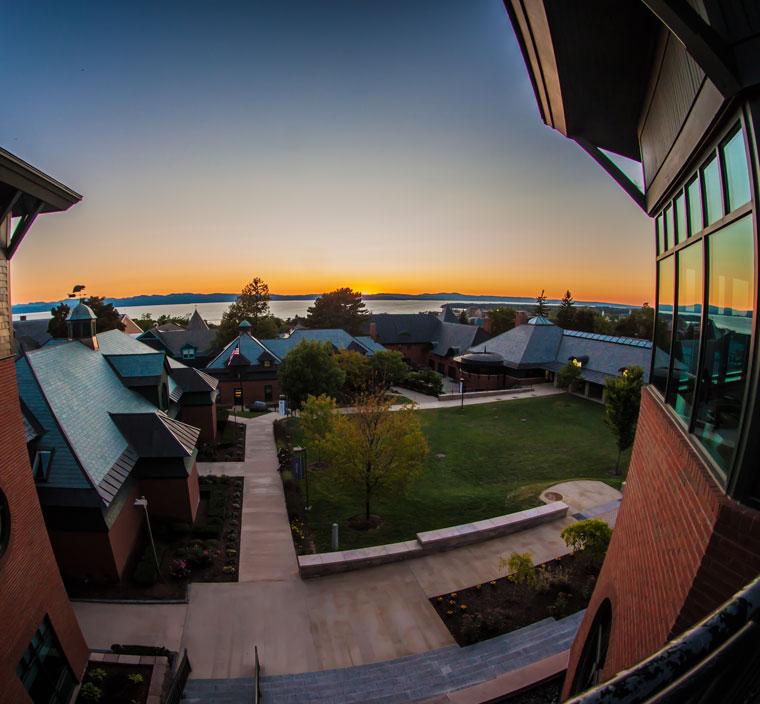 Download Program Guide
Champlain College will not share or sell personal information. Submitting this form constitutes your express written consent to agree to receive e-mails, texts, and phone messages from Champlain College at the phone number(s) and email address provided in this form.