Develop Leaders From Within Your Organization
Develop your organization's capacity to identify and leverage strengths, talents and possibilities with Appreciative Inquiry (AI). Grounded in evidence-based practices, and the latest science of strength-based change, Appreciative Inquiry turns the old idea of organizational change on its head. Rather than starting with a focus on what is wrong in your organization, AI invites you to ask what is working and how you can scale up successes. For over 30 years, AI has been used around the world to create positive organizational change. In today's world of continual disruption, AI provides a framework and practical tools to navigate change in a way that brings out the best in everyone. Collaborate with Champlain College Online to customize a program that enables your organization to leverage core strengths, engage the whole system and accelerate positive growth.
Customized to Meet Your Workforce Needs
No organization is the same and that means your workforce development needs require a customized approach. That's why we designed our stackables, academies and modules to meet your specific needs.
Choose Modules: We will help you choose the modules that best meet the needs of your organization
Determine Delivery Method: Fully Online, Face-to-Face, Hybrid
Integrate Branding: Brand your academy to match your institutions look and feel
Tailor Content: Infuse proprietary content or case studies in to one or all the modules
Make it Count: Choose CEUs or Academic Credit at Champlain College Online
Appreciative Inquiry at Champlain College
The David L. Cooperrider Center for Appreciative Inquiry, based in the Robert P. Stiller School of Business at Champlain College, is the global hub for connecting people to learn, apply, and amplify Appreciative Inquiry. AI is a way to discover and accelerate individual and organizational strengths. A shift toward an appreciative mindset, within oneself and across systems, can generate both individual and organizational value.
AI methods have been demonstrated to:
Increase profits, while at the same time improving the world.
Show businesses the bigger picture, including their place in the world from a sustainability point of view.
Allow employees to be more creative and to have more buy-in with the company's strategic plans.
Improve efficiency and output due to the revitalized commitment and enthusiasm from both employees and management for the company's mission.
Engage entire communities in creating improvements in their region.
Work across all types of organizational sectors, from for-profit to the social sector.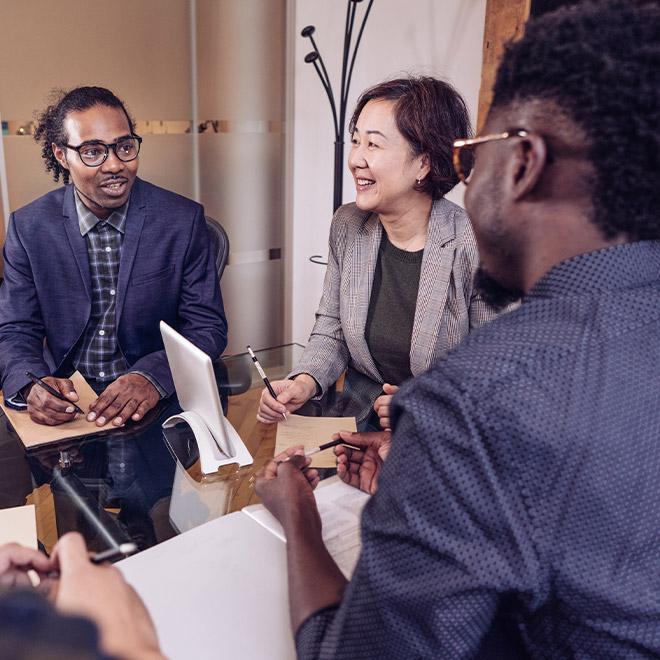 Modules
Modules can be stacked into academies or offered individually. Additionally, we can customize the modules to include content and/or case studies proprietary to your organization. 
This course is designed to provide a comprehensive and practical introduction to the principles and practices of Appreciative Inquiry and strengths-based change. Topics include:
Understanding the principles and theory behind Appreciative Inquiry
Understanding the latest science around strengths-based change
Unpacking common myths and misperceptions about Appreciative Inquiry
Learning how to leverage the power of your questions to catalyze innovation and action
Cases and examples illustrating how Appreciative Inquiry has been applied in organization's around the world to create positive change
The course is designed for individuals across organizations who are working to lead change formally or informally at the individual, team or systems level. 
This course provides a deeper dive into the specific tools and techniques for putting appreciative practices into place in your organization. Not only will you be introduced to specific methodologies for applying Appreciative Inquiry at all levels, you will have an opportunity to begin putting them into practice in your own organization. Topics include:
Exploring the building blocks for any appreciative practice
Applying appreciative change practices at the individual level
Applying appreciative change practices in teams and small groups
Designing strategic and system-level appreciative interventions
This course provides an opportunity for you to design and deliver a customized Appreciative Inquiry project in your own organization. Through coaching and hands-on application of a change initiative, you will learn how to bring the principles and practices of Appreciative Inquiry to life in your own system.
Emerging topics from the field of strength-based change will also be explored to ensure you are informed of the latest research and practice happening in the world. Topics include:
Defining and designing your own appreciative application project
Appreciative coaching for success
Timely topics from the field of strengths-based change
Reflections on your appreciative learning journey
Meet Appreciative Inquiry Leadership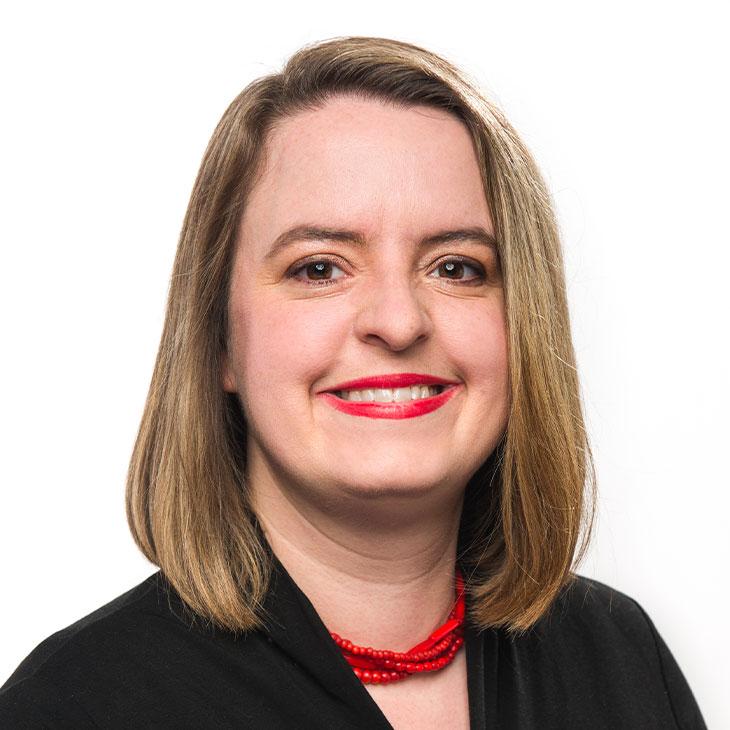 About
Dr. Lindsey Godwin is the Robert P. Stiller Endowed Chair of Management at the Robert P. Stiller School of Business. She holds an MS in Conflict Analysis and Resolution from George Mason University and a Ph.D. in Organizational Behavior from the Weatherhead School of Management at Case Western Reserve University, where she studied with David Cooperrider and Ron Fry, the thought leaders in Appreciative Inquiry.
Before coming to Champlain, Dr. Godwin served as a research associate for the Center for Business as Agent of World Benefit (B.A.W.B.) at Case Western Reserve University (now the Fowler Center for Sustainable Value) and remains a creative contributor to the Fowler Center today. Her work has been published in a variety of journals and books, such as the Oxford Handbook of Positive Organizational Scholarship. Dr. Godwin was recently a Journal of Business Ethics guest editor for a special issue on positive organizational ethics; she also served as guest editor for a special issue on advances in the AI Summit for the AI Practitioner Journal. Dr. Godwin is an editor and contributor for the fourth volume in the research book series Advances in Appreciative Inquiry.
Dr. Godwin has presented at national and international conferences, including the Annual Academy of Management Meetings. She has served as co-chair for past World Appreciative Inquiry Conferences held in Orlando, Florida and Kathmandu, Nepal and on the Advisory Board for the conference in Ghent, Belgium as well as a 2015 conference in South Africa. With a passion for helping organizations leverage their potential through strengths-based change, Dr. Godwin has consulted with organizations including Green Mountain Coffee Roasters, the Vermont Federal Executive Association (VTFEA), World Vision, the Houston Independent School District, the California Teachers Association, Imagine Nepal, the United Nations, the American Society of Association Executives and the Leahy Center for Lake Champlain.
Download truED Learning at Work Brochure
Learn more about truED Workforce Solutions.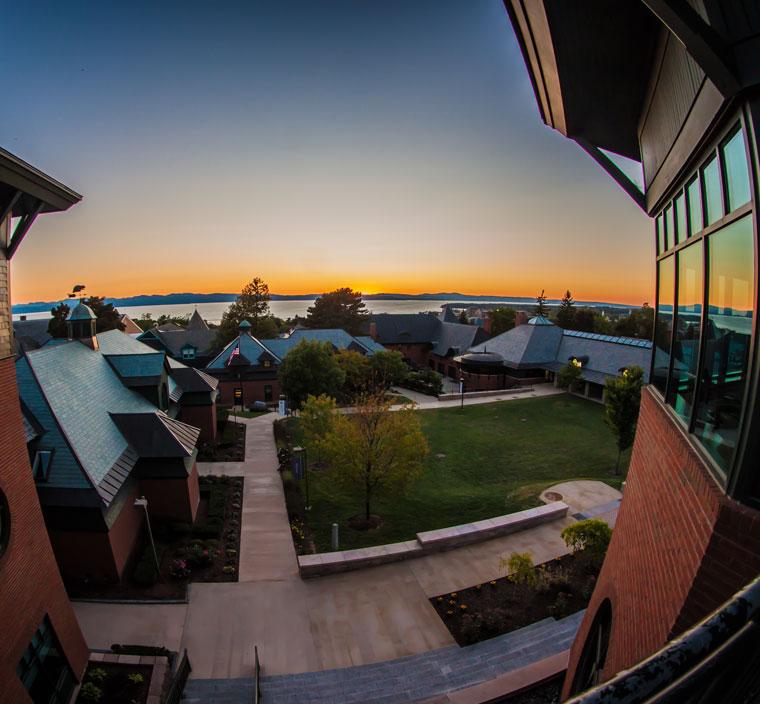 Explore truED L&D Solutions
Connect with the team and get to know the truED program