Explore Digital Forensic Science
Gain advanced education in a growing field with a graduate certificate in digital forensic science. The comprehensive curriculum for this one-of-a-kind program delves into all aspects of digital forensics, including operating system analysis, mobile device analysis, and network forensics. Through the use of both commercial and open-source forensic tools, you'll gain mastery of over 28 key applications, platforms, and programming languages. 
This certificate is designed as a stand-alone credential, but all credits transfer to Champlain's award-winning, nationally recognized online master's in digital forensics program should you wish to continue your education. 
A Nationally Recognized Leader in Digital Forensics
Champlain is a nationally recognized leader in cybersecurity and digital forensics education and home of the Senator Patrick Leahy Center for Digital Investigation & Cybersecurity. With a robust faculty of expert-practitioner instructors who have significant experience working for top organizations and are sought-after thought leaders in the field, we specialize in building agile cybersecurity and digital forensics programs that the meet mission-critical needs of today's businesses, nonprofit organizations, and state and federal governments.
Champlain has been designated a National Center of Academic Excellence in Cyber Defense Education by the U.S. National Security Agency and the Department of Homeland Security since 2006, and Champlain cybersecurity programs have been named best in the nation by SC Magazine. Champlain is also designated as a National Center of Digital Forensics Academic Excellence by the Defense Cyber Crime Center (DC3) Air Force Office of Special Investigations - the fifth college in the nation to receive this distinction. 
Build Your Career Future
Designed for those looking to take their digital forensics education to the next level, this graduate certificate was built with employer needs and industry trends in mind. Whether you're working towards a master's degree, are looking for additional certification in the field, or are in a related field and want in-depth digital forensics proficiency, a graduate certificate is a great way to highlight these in-demand skills and showcase subject matter expertise, as well as gain knowledge that can be applied to your workplace from day one.
Academic Excellence and Recognition

Regionally accredited by the New England Commission of Higher Education

Ranked among the Best Online Bachelor's Programs by U.S. News & World Report

Designated as a Military Friendly School for our commitment to the military community

Named the Best Private Online College by Intelligent.com
Accomplish More with a Graduate Certificate in Digital Forensic Science
The global digital forensics industry is poised for significant growth as a result of increasing cybersecurity threats; projections estimate the market to be worth over $6.65 billion by 2025 - rising at a rate of nearly 10% between 2017 and 2018. As a result of this high demand for qualified digital forensics professionals, the median salary for this career path is over $77,000, and the profession was named one of the "top 100 careers with big growth, great pay, and satisfying work" in CNNMoney's list of the Best Jobs in America.*
A specialized certificate can help you build new skills, differentiate your resume, and demonstrate your value as an employee in your current organization.
Top Reasons to Earn a Graduate Certificate
Climb the career ladder
Build new skills
Earn a recognized credential
Differentiate your resume
Test a new field
Pursue a passion
Demonstrate subject matter expertise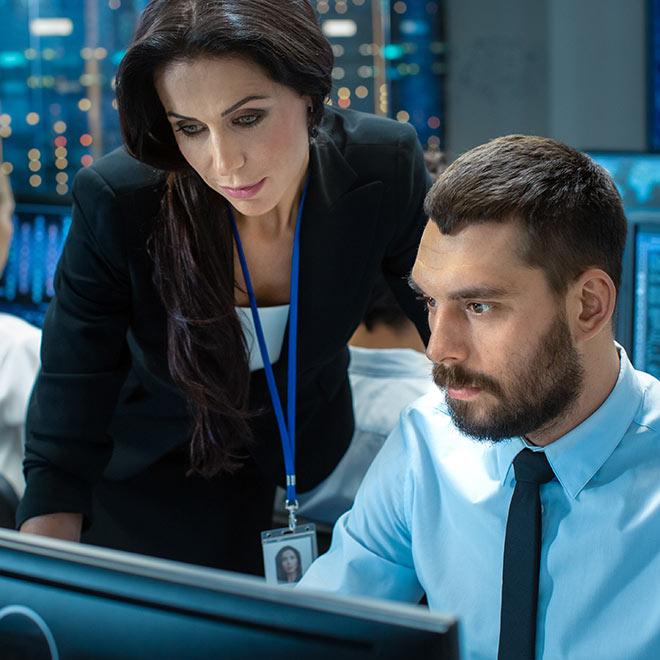 Program Details
Learn more about Champlain's 100% online digital forensics graduate certificate, designed for working professionals.
Champlain's online digital forensic science courses encompass the top skills needed by today's computer forensics professionals.
Required Courses
Students will be using FTK Imager, Magnet Encrypted Disk Detector, OS Forensics Volatility Workbench, Kali Linux, Reg Ripper, Network Miner, and Wireshark to develop a foundation framework for the practice of Digital investigations, including technical and managerial issues.
Students will use tools such as The Sleuth Kit and Volatility to conduct forensic analysis of PC & server operating systems and software running on those systems, while gaining a knowledge set of forensic relevant information about operating systems, including those used in mobile devices. Finally, students will look at the challenges of virtualization, including those that come with the growth of Cloud systems.
Choose Two of The Following:
Students will develop the ability to write basic python scripts (WIngIDE) to help in digital investigations. Students will also interpret scripts written in other languages, like EnCase Enscript or Perl or Microsoft Powershell or UNIX Shell Script.
In this class, students use tools like nfdump, Snort and Wireshark for network forensic analysis in the context of the role of an incident response team.
In this course, students gain an insight into malware behavior, including infection vectors, propagation and persistence mechanisms, and artifacts. Some of the used tools are Pescanner, Xorserach, Interactive Disassembler Professional (IDA Pro), Mandiant IOC Editor, Ollydbg, Windbg, FindCrypt2, Krypto ANALyzer (KANAL), Volatility.
This course will teach the concepts and techniques needed to preserve and analyze data on a range of mobile electronic devices, including mobile phones, tablets, eBook readers, and GPS systems. Some of the tools used in this course are Magnet Forensics Axiom, Access Data FTK Imager, EnCase, Cellebrite Physical Analyzer, DB Browser, and Andriller.
Graduates of the digital forensic science online graduate certificate program will demonstrate the following industry-specific skills, knowledge, and competencies:
Implement the principles of crime scene investigation.
Evaluate the role of evidence management in forensic examinations.
Conduct forensic analysis of digital devices and data.
Andriller
Cellebrite Physical Analyzer
DB Browser
EnCase Enscript
FindCrypt2
FTK Imager
Interactive Disassembler Professional (IDA Pro)
Kali Linux
Krypto ANALyzer (KANAL)
Magnet Encrypted Disk Detector
Magnetic Forensics Axiom
Mandiant IOC Editor
Microsoft Powershell
Network Miner
nfdumb
Ollydbg
OS Forensics Volatility Workbench
Perl
Pescanner
Reg Ripper
The Sleuth Kit
Snort
UNIX Shell Script
Volatility
Windbg
WIngIDE
Wireshark
Xorserach
Champlain College Online's computer forensics faculty, led by Sérgio Tenreiro de Magalhães, PhD, are expert practitioners in the field. Their industry expertise ensures that our digital forensics curriculum is aligned with the needs of employers, and reflects the skills today's digital forensics professionals need for success. Classes led by our seasoned experts will give you real-world insight into the field and create a rich community of career-focused learning.
Alumni of the Champlain College Online digital forensics graduate certificate program work in corporations, small businesses, government organizations, and nonprofits nationwide, including:
AT&T
Bureau of Alcohol, Tobacco, Fire Arms, and Explosives (ATF)
Cellebrite
Cox Automotive
Duke Energy Corporation
Forensic Risk Alliance
New York State Police
Trizetto
U.S. Department of State
Titles our alumni hold include:
Advisory Consultant
Digital Forensic Analyst
Information Management Technical Specialist 
Senior Investigator
Senior Software Professional
Special Agent 
System Technician 
VP of Training Operations for the Americas 
Tuition & Costs
Continuing your education is an investment in your future. Learn more about our affordable tuition rates.
Affordability
Cost shouldn't be a barrier to going back to school. We provide a number of options to make your online education affordable.
You may also be interested in
Download Online Experience Guide
Learn what you can expect from your experience at Champlain College Online.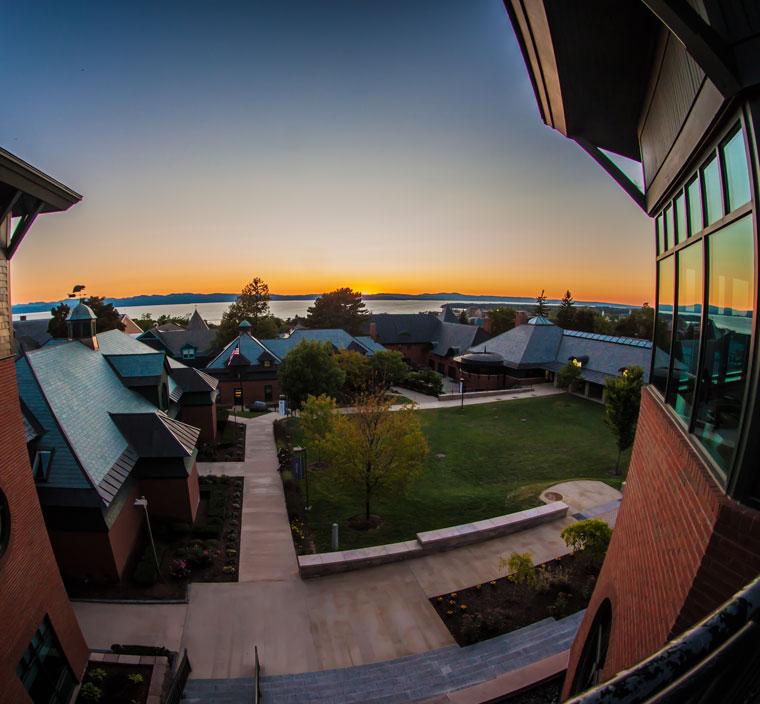 Download Online Learning Experience Guide
Champlain College will not share or sell personal information. Submitting this form constitutes your express written consent to agree to receive e-mails, texts, and phone messages from Champlain College at the phone number(s) and email address provided in this form.