Explore Digital Forensics & Incident Response
Gain advanced education in a growing field with a graduate certificate in digital forensics and incident response. The specialized curriculum for this one-of-a-kind program teaches students how to classify risks, identify and categorize vulnerabilities, and recommend mitigation and remediation strategies that are effective in criminal and civil digital investigations in both the public and private sectors. 
Gain competitive in-demand skills - like the ability to conduct forensic analysis of operating systems, create incident reports, and preserve log files from network devices - that will give you a mastery of technical and communication experience to thrive as a digital forensics and incident response professional in the larger digital forensics landscape.
This graduate certificate can be taken as a standalone credential, or embedded in Champlain's novel online master's in information technology, should you wish to continue your education and earn a master's degree.
A Nationally Recognized Leader in Digital Forensics
Champlain is a nationally recognized leader in cybersecurity and digital forensics education and home of the Senator Patrick Leahy Center for Digital Investigation & Cybersecurity. With a robust faculty of expert-practitioner instructors who have significant experience working for top organizations and are sought-after thought leaders in the field, we specialize in building agile cybersecurity and digital forensics programs that the meet mission-critical needs of today's businesses, nonprofit organizations, and state and federal governments.
Champlain has been designated a National Center of Academic Excellence in Cyber Defense Education by the U.S. National Security Agency and the Department of Homeland Security since 2006, and Champlain cybersecurity programs have been named best in the nation by SC Magazine. Champlain is also designated as a National Center of Digital Forensics Academic Excellence by the Defense Cyber Crime Center (DC3) Air Force Office of Special Investigations - the fifth college in the nation to receive this distinction.
Build Your Career Future
Designed for those looking to take their digital forensics education to the next level, this graduate certificate was built with employer needs and industry trends in mind. Whether you're working toward a related master's degree, are looking for additional certification in the field of digital forensics, or are in a related field and want to gain proficiency in digital forensics and incident response, a graduate certificate is a great way to highlight these in-demand skills and showcase subject matter expertise, as well as gain knowledge that can be applied to your workplace from day one.
Take the next step
Apply (It's FREE & FAST!)
Academic Excellence and Recognition

Designated among the best schools with accelerated bachelor's degrees by Intelligent.com

Consistently ranked among the Best Online Bachelor's Degrees by US News & World Report

Ranked among the Most Affordable Online Cybersecurity Bachelor's Degrees

Accredited by the New England Commission of Higher Education
Accomplish More with a Graduate Certificate in Digital Forensics and Incident Response
The global digital forensics industry is poised for significant growth as a result of increasing cybersecurity threats; projections estimate the market to be worth over $6.65 billion by 2025 - rising at a rate of nearly 31% between 2019 and 2029. As a result of this high demand for qualified digital forensics professionals, the median salary for this career path is $103,590.* A specialized certificate can help you build new skills, differentiate your resume, and demonstrate your value as an employee in your current organization.
*Source: Bureau of Labor Statistics (BLS), 2020
TOP REASONS TO EARN A GRADUATE CERTIFICATE
Climb the career ladder
Build new skills
Earn a recognized credential
Differentiate your resume
Test a new field
Pursue a passion
Demonstrate subject matter expertise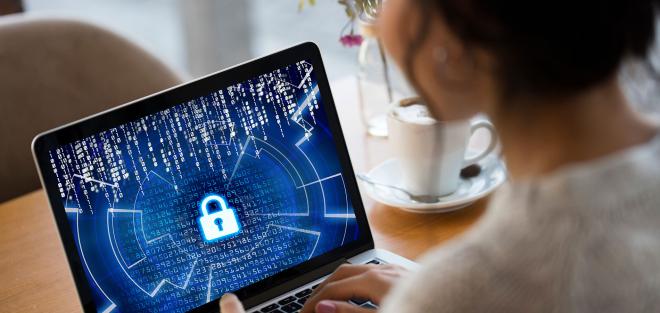 Program Details
Learn more about Champlain's 100% online digital forensics & incident response graduate certificate.
Champlain's online digital forensics & incident response courses encompass the top skills needed by today's IT professionals.
Students must demonstrate previous coursework and/or experience in information technology (IT). Students who do not display sufficient IT knowledge and skills will need to complete CMIT-500 before starting the program.
Required Courses
Understanding risk and identifying the threats organizations face are essential skills for today's information security professionals. In this course that introduces students to the graduate degree program, students learn to compute impact scores for vulnerabilities, classify data, and use Champlain College Online's virtual environment to explore how to use IOCs (Indicators of Compromise).
Students will be using FTK Imager, Magnet Encrypted Disk Detector, OS Forensics Volatility Workbench, Kali Linux, Reg Ripper, Network Miner, and Wireshark to develop a foundation framework for the practice of Digital investigations, including technical and managerial issues.
Hands-on labs and assignments using Kali Linux, Metasploitable, Nessus and Armitage build on previously acquired knowledge of threat and vulnerability classification in this course that allows students to use the knowledge of a vulnerability to perform threat analysis. Vulnerability and patch management processes are also addressed.
Students will use tools such as The Sleuth Kit and Volatility to conduct forensic analysis of PC & server operating systems and software running on those systems, while gaining a knowledge set of forensic relevant information about operating systems, including those used in mobile devices. Finally, students will look at the challenges of virtualization, including those that come with the growth of Cloud systems.
In this class, students use tools like nfdump, Snort and Wireshark for network forensic analysis in the context of the role of an incident response team.
Previous coursework and/or experience in Information Technology (IT) is required for admission to the certificate. Students who are unable to demonstrate prior acquisition of knowledge and skills related to IT will be required to complete CMIT-500 before beginning the required certificate courses. 
Develop classifications of systems and information to determine priorities based on importance or sensitivity
Compare public- and private- sector and criminal and civil digital investigations and processes for preparing digital evidence, within a moral and ethical framework that weighs privacy issues against the need for digital investigations
Categorize identified vulnerabilities based on severity, impact, and class to prioritize remediation, determine approaches to exploit identified vulnerabilities, and recommend mitigation or remediation strategies for identified vulnerabilities
Develop and evaluate methods, and conduct forensic analysis, of PC and server operating systems and software, and analyze and report user activity
Preserve and analyze log files from a range of network devices, conduct analysis of captured network traffic, and investigate and report on a computer incident
Champlain College Online's cybersecurity and computer forensics faculty, led by Kathleen Hyde, are expert practitioners in the field. Their industry expertise ensures that our digital forensics curriculum is aligned with the needs of employers, and reflects the skills today's digital forensics professionals need for success. Classes led by our seasoned experts will give you real-world insight into the field and create a rich community of career-focused learning.
Many certificate students come to us seeking ways to get noticed at their current employers or to get hired in a new field. Given that, we are hyper focused on increasing the career mobility of our students and that's why we developed the Fast Start Formula Career Bundle, a suite of career offerings designed to help our students get noticed, get hired and land jobs they'll love.
Valued at over $1,000, the career bundle is offered to Champlain College Online students and includes: 
Fast Start Formula Course: The Fast Start Formula Course for getting noticed and getting hired is taught by Jen Morris, an executive career coach that we've developed a partnership with to support our students in their job search journeys. This course is online, self-paced and full of tips and tricks to land a job you'll love.
Live Webinars: Log-on to ask your specific job search questions, get live "hot seat" coaching and gain valuable insights from leading career coach, Jen Morris.
Landing A Job You'll Love Ebook: Download this ebook full of tips and tricks for standing out from the competition. From how to optimize your LinkedIn profile, to insider information on how recruiters work and bypassing the automated application websites, you'll be sure to learn how rise to the top. 
Upon enrollment in a degree or certificate, your access to the Fast Start Formula Career Bundle will made available to you. 
Tuition & Costs
Graduate Tuition Fall '23 - Summer '24
$450
per credit military service members (family members see truED tuition)
$150
One-time graduation fee
*Based on a 3-credit course; cost will vary if course is a different number of credits
Affordability
Cost shouldn't be a barrier to going back to school. We provide a number of options to make your online education affordable.
Meet the Program Director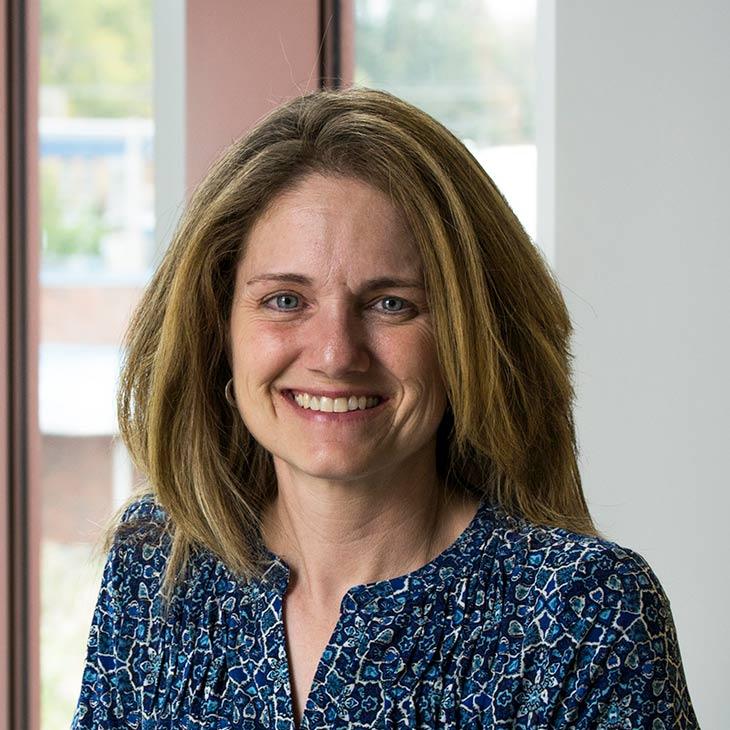 Chair, Cybersecurity Programs
Computer Forensics & Digital Investigations (B.S., Certificate)
Computer Information Systems (B.S.)
Information Security (M.S., Certificate)
Management Information Systems (B.S.)
Web Design & Development (A.S., B.S., Certificates)
About
Kathleen Hyde, MCIS, MBA, is the Chair of Cybersecurity Programs for Champlain College Online. She is responsible for the online cybersecurity and computer forensics and digital investigations undergraduate programs, as well as the M.S. in digital forensic science program.
As program director, Ms. Hyde maintains the cybersecurity and digital forensic programs' competitive and relevant edge, promotes the growth of the nation's cybersecurity workforce, and shares her passion for lifelong learning by teaching several online classes.
For more than 20 years, Ms. Hyde has provided consulting services in cybersecurity, data recovery, business continuity, and digital forensics to government, retail, finance, professional, and residential customers. She has also served as an instructor for Champlain's cybersecurity program and a subject-matter expert for course development for the past three years. Her areas of expertise and interest include insider threat detection, emerging threats and defenses, digital privacy and surveillance, and cybersecurity for educators.
Ms. Hyde holds both an MBA and an M.S. in Computer Information Studies from the University of Phoenix.
Download Online Experience Guide
Learn what you can expect from your experience at Champlain College Online.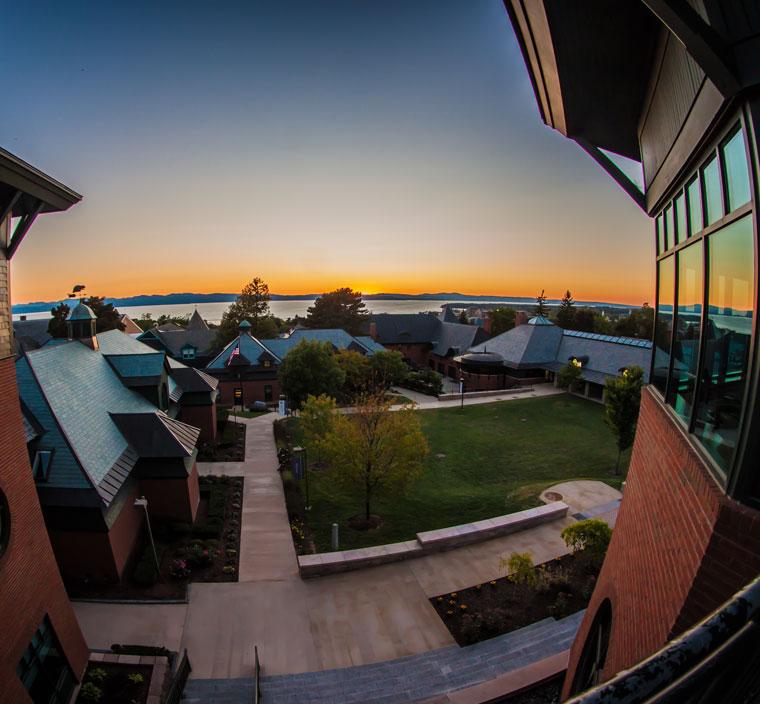 Download Online Learning Experience Guide