Leadership Stackable
Collaborate with Champlain College Online to assess your workforce skills gaps and identify the solutions that best meet your organization's needs. 
Develop Leaders From Within Your Organization
Champlain's Leadership Customizable Solutions are an innovative way to help your employees develop essential leadership skills at all levels of the organization through modularized, short-form offerings. We offer a variety of leadership modules that can build towards college credit for a Champlain certificate or degree, or CEUs. 
Professional Development Modules: For Workforce Upskilling
Increase the effectiveness of your organization by providing customizable learning solutions that harness the potential of your human capital. 
Leadership Academy: For Growth-Minded Managers and Leaders
Prepare aspiring leaders to take on significant roles and responsibilities and equip them to meet operational, strategic, and environmental demands in the workplace using techniques that enhance organizational performance. 
Customize Your Stackable
Choose Your Modules: We will help you choose the modules that best meet the needs of your organization. 
Determine Your Delivery Method: Fully Online, Face-to-Face, Hybrid
Brand Your Academy: We will work with you, should you choose, to make the materials for your academy look like they came from your organization.
Tailor Content: Infuse proprietary content or case studies in to one or all the modules
Make it Count: Choose CEUs or Academic Credit at Champlain College Online
Learn More About Stackables and truED
If you are a learning leader at an organization and are interested in creating professional development opportunities for your workforce contact us today.
Modules
Modules can be stacked into Academies or offered individually. Additionally, we can customize the modules to include content and/or case studies proprietary to your organization. 
This module will provide evolving leaders with a clearer understanding of their leadership styles and prepare them to take on significant roles and responsibilities in the workplace. They will explore and build awareness of their own leadership strengths, limitations and will identify specific "next steps" for improving their leadership performance with a personalized leadership action plan.
Learn the characteristics of effective leadership
Develop a personal action plan to improve your leadership skills
Understand how to effectively communicate as a supervisor
Learn tactful and diplomatic communication
Gain techniques for giving constructive feedback without deflating morale
Learn to manage and encourage collective collaboration
Communication is the most basic, yet powerful tool that a leader has to wield to create positive impacts within their organization. Communication is the fuel for effective leadership, high-performing teams, and thriving organizations. Learn proven practices that you can incorporate in your communications to help ensure it results in generative outcomes at all levels.
Cultivate organizational transformation by learning how to lead from and leverage strengths in your organization. The best practices for inspiring engagement and igniting innovation in today's organizations invite leaders to move away from the dated approaches that focused solely on attending to weaknesses. This program explores the science and sensibility of leading from a strength-based approach that is proving to be the most effective way to yield better results and create sustained change.
Conflict is a natural part of organizational life. Transforming conflict into opportunities for positive impact is a skill that differentiates effective leaders. Through evidence-based practices and self-reflection, learn how to go beyond simply managing conflict, and instead how to turn breakdowns into breakthroughs.
The Coaching and Mentoring for Performance w module provides an overview of coaching and mentoring models, concepts and practices and will allow learners to practice and enhance their skills. Participants will learn the art of developing and asking effective coaching questions, prepare for coaching conversations and develop, prepare and practice providing positive and constructive feedback.
Effective leaders cultivate cohesive, high-performing teams. In order to lead teams successfully, you need to understand how to identify and leverage the talents and strengths within your teams. This program helps you develop practical strategies for helping your team members unleash exceptional performance individually and collectively.
The most successful leaders are not those with all the answers, but those who know how to ask the most generative questions to ignite inspired change within their organization. This program explores the fundamental relationship between inquiry and change and invites you to experiment with the power that you have as a leader to use your questions to shape your organization. Diving into the theory and practice of Inquiry-based Leadership, you will learn how to be a more effective leader at every level in your organization through the very questions you ask.
Effective leaders unleash new possibilities by cultivating cultures that invite everyone to continually innovate. Systemic innovation goes beyond simply generating creative ideas, but also involves the discipline of evaluation and implementation of those ideas. Learn the fundamentals of design-thinking principles and how to apply them to your leadership practices to unleash creative solutions throughout your organization.
Leading others begins first with knowing yourself. Sharpen your leadership performance by uncovering your personal strengths. Through self-assessments, reflective practices, and proven techniques for discovering your unique skills and strengths as a leader, you will develop a deeper awareness for how you lead others.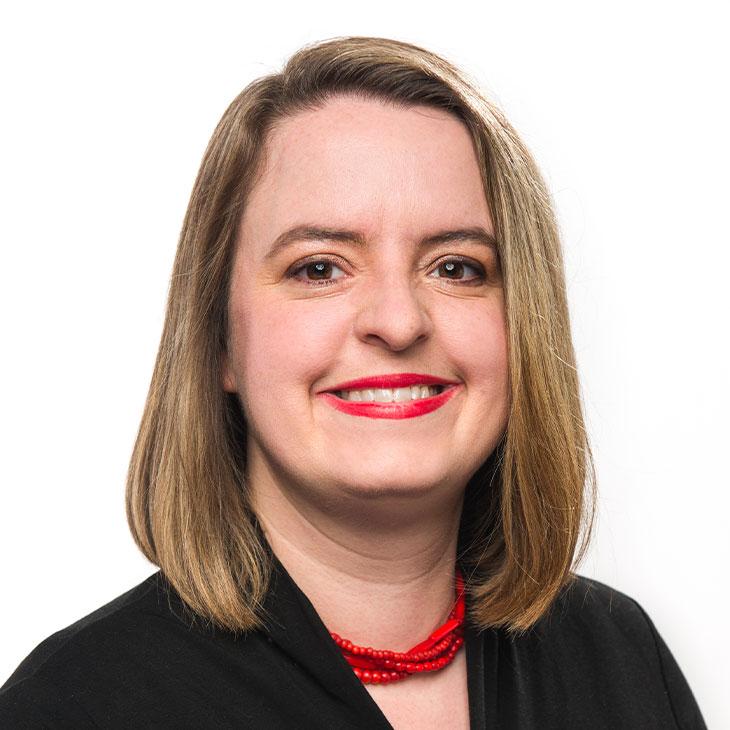 Executive Leadership (M.S.)
Human Relations & Organization Development (M.S.)
Accounting (B.S.)
Business Administration (B.S.)
Finance (B.S.)
International Relations (B.S.)
Management & Innovation (B.S.)
Creative Media (B.F.A.)
About
Dr. Lindsey Godwin is the Robert P. Stiller Endowed Chair of Management at the Robert P. Stiller School of Business. She holds an MS in Conflict Analysis and Resolution from George Mason University and a Ph.D. in Organizational Behavior from the Weatherhead School of Management at Case Western Reserve University, where she studied with David Cooperrider and Ron Fry, the thought leaders in Appreciative Inquiry.
Before coming to Champlain, Dr. Godwin served as a research associate for the Center for Business as Agent of World Benefit (B.A.W.B.) at Case Western Reserve University (now the Fowler Center for Sustainable Value) and remains a creative contributor to the Fowler Center today. Her work has been published in a variety of journals and books, such as the Oxford Handbook of Positive Organizational Scholarship. Dr. Godwin was recently a Journal of Business Ethics guest editor for a special issue on positive organizational ethics; she also served as guest editor for a special issue on advances in the AI Summit for the AI Practitioner Journal. Dr. Godwin is an editor and contributor for the fourth volume in the research book series Advances in Appreciative Inquiry.
Dr. Godwin has presented at national and international conferences, including the Annual Academy of Management Meetings. She has served as co-chair for past World Appreciative Inquiry Conferences held in Orlando, Florida and Kathmandu, Nepal and on the Advisory Board for the conference in Ghent, Belgium as well as a 2015 conference in South Africa. With a passion for helping organizations leverage their potential through strengths-based change, Dr. Godwin has consulted with organizations including Green Mountain Coffee Roasters, the Vermont Federal Executive Association (VTFEA), World Vision, the Houston Independent School District, the California Teachers Association, Imagine Nepal, the United Nations, the American Society of Association Executives and the Leahy Center for Lake Champlain.
Download truED Learning at Work Brochure
Learn more about truED Workforce Solutions.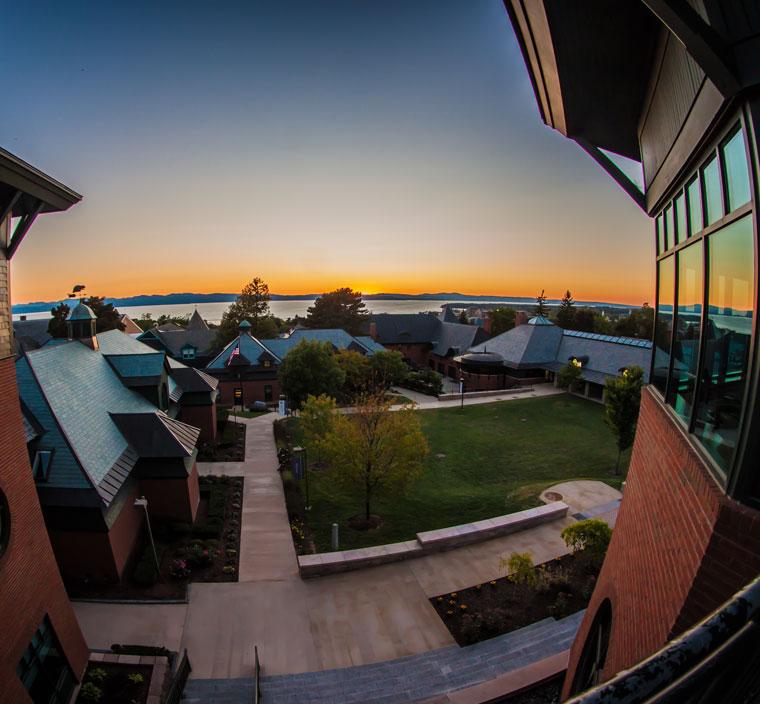 Explore truED L&D Solutions
Connect with the team and get to know the truED program