Explore Information Security with Management Track
Take your cybersecurity expertise to the next level with the first advanced online information security graduate program designed for professionals involved in day-to-day system and network operations at mid-to-large sized enterprises. This unique master's in information security degree - focused on hands-on learning and real-world application - was developed in response to industry demand for a different kind of cybersecurity professional, one who is adept in both the strategic and tactical aspects of information security.
Differentiate Your Master's Degree
The management track of our MS in Information Security deepens your understanding of sophisticated leadership topics and master systems thinking and project management. Formulate strategies that align with core personal values and promote communication, authenticity, and creative problem solving.
A National Leader in Cybersecurity
Champlain is a nationally recognized leader in cybersecurity and digital forensics education and home of the Senator Patrick Leahy Center for Digital Investigation & Cybersecurity. With a robust faculty of expert-practitioner instructors who have significant experience working for top organizations and are sought-after thought leaders in the field, we specialize in building agile cybersecurity and digital forensics programs that the meet mission-critical needs of today's businesses, nonprofit organizations, and state and federal governments.
Champlain has been designated a National Center of Academic Excellence in Cyber Defense Education by the U.S. National Security Agency and the Department of Homeland Security since 2006, and Champlain cybersecurity programs have been named best in the nation by SC Magazine. Champlain is also designated as a National Center of Digital Forensics Academic Excellence by the Defense Cyber Crime Center (DC3) Air Force Office of Special Investigations - the fifth college in the nation to receive this distinction.
Build Your Career Future
Champlain's online master's in information security goes beyond a traditional cybersecurity master's degree to help students develop strategic thinking in the prevention of and response to cyber incidents, and the ability to examine incidents and responses contextually and systematically. Learn to identify risks, understand current attack vectors, protect enterprise networks, use multiple cloud and software applications fluently, and fill the gap between policy-driven information assurance and the technical "live by the runbook" model.
You'll emerge from the program with a strategic, integrated view of information security, incorporating networks, systems, and human-oriented processes. You'll also gain essential soft skills, such as communication, critical thinking, and leadership, that are required in today's infosec professionals and will be key assets for future career advancement as technology changes.
Take the next step
Apply (It's FREE & FAST!)
Academic Excellence and Recognition

Regionally accredited by the New England Commission of Higher Education

Ranked among the Best Online Bachelor's Programs by U.S. News & World Report

Designated as a Military Friendly School for our commitment to the military community

Named the among the best schools with accelerated bachelor's degrees by Intelligent.com
As the threat of cyber attacks rises, organizations across all sectors are seeking strategic infosec experts to anticipate, mitigate, and thwart cybercrime at an operational level. With a valuable combination of technical acumen, subject matter expertise, and critical soft skills, graduates of Champlain's master's in information security program will be prepared to pursue advanced roles in the information security field.
Master's degrees are in high demand and employment in master's-level occupations is projected to grow by 15% from 2019 to 2029. A master's degree also pays off: the median salary for professionals with a master's degree is $78,210. Additionally, computer and information technology occupations are projected to grow 13% from 2020 to 2030 - much faster than the average for all occupations.*
*Sources: Bureau of Labor Statistics (BLS), 2020; job titles: cyberdegrees.org, 2020
Top Jobs for MS in Information Security Graduates
Chief InfoSec Officer
Forensics Expert
Incident Responder
Security Administrator/Analyst
Security Consultant
Security Engineer
Vulnerability Assessor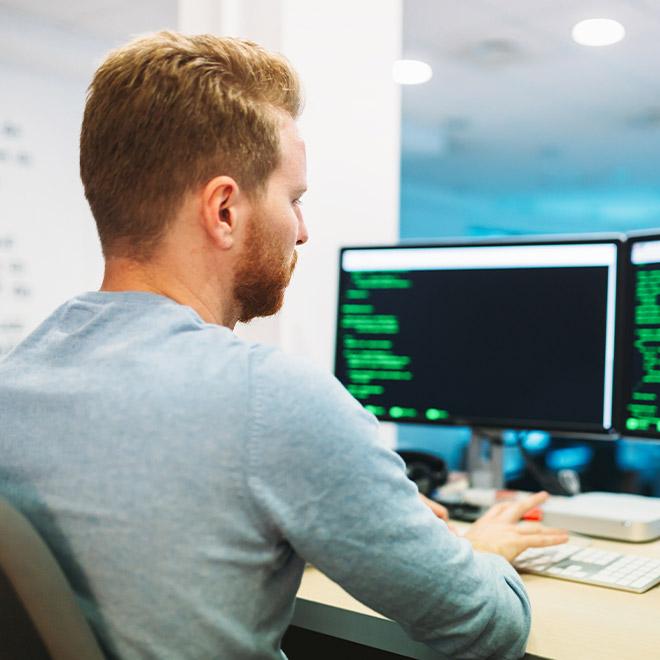 Program Details
Learn more about Champlain's 100% online master's in information security with a management track, designed for working professionals.
Champlain's online infosec courses encompass the top skills needed by today's information security professionals. Complete 12 credits of required courses, and then complete your focus in Management. 
Required Courses: 12 Credits
Management Track: 18 Credits
* For admission to this program, students must demonstrate previous coursework and/or experience in information technology (IT) and Digital Forensics. Students who do not display sufficient IT knowledge and skills will need to complete CMIT-500 before starting the program.
Required Courses
Understanding risk and identifying the threats organizations face are essential skills for today's information security professionals. In this course that introduces students to the graduate degree program, students learn to compute impact scores for vulnerabilities, classify data, and use Champlain College Online's virtual environment to explore how to use IOCs (Indicators of Compromise).
Security controls are used to maintain confidentiality, integrity and availability of systems and typically enterprise architectures are built using frameworks. Students move beyond defense in depth and breadth strategies and "learn by doing" in this course, working in the virtual environment with tools like Nmap, Open-AduIT, Splunk, and more.
Hands-on labs and assignments using Kali Linux, Metasploitable, Nessus and Armitage build on previously acquired knowledge of threat and vulnerability classification in this course that allows students to use the knowledge of a vulnerability to perform threat analysis. Vulnerability and patch management processes are also addressed.
It's not a question of if an incident will take place, but when. Organizations must assume they will suffer a breach, data loss or other security event that will impact operations. Students learn to prioritize events, develop and document an incident response plan, and identify the role of forensic investigations in incident response as well as use tools to perform USB and memory forensics exercises.
Prerequisites
Complete OPSC-520 and OPSC-501
Management Track Courses
This course is designed to introduce a systematic process for planning, organizing and controlling projects. The course will present a practical methodology for completing projects more quickly with fewer problems. Student work will consist of readings, research, class special-topic presentations, group activities, a project management journal, and participation in a real world IT business project. Students will be encouraged to apply project-management techniques to solve existing real-world technology-related business problems.
Self-leadership is defined by a developed sense of who you are, what you can do, and where you are going, coupled with the ability to affect your behavior and emotions and to communicate effectively through the process. Students will develop a sense of self-awareness to include the values and habits of mind that drive one's practie as an innovative and creative leader, in a global and diverse workplace.
Prerequisites
Complete MGMT-525 or have equivalent knowledge or coursework.
This course provides the framework for understanding the dynamics of human interaction within an organizational context. It is built from the perspective that a key function of management is to negotiate for resources and build collaborative relationships with employees, vendors, suppliers and distributors.
Students will learn to differentiate privacy from security and how international, federal and state regulations impact organizations and govern the security of information systems and data. They will also identify security standards, survey compliance frameworks, measure return on security investment and assess the effectiveness of a security awareness program.
Prerequisites
Complete OPSC-501 and OPSC-515
Students will demonstrate advanced understanding of information security concepts, including the ability to assess risk, classify vulnerabilities and threats, and respond/recover to/from security incidents. They will be expected to utilize appropriate written and oral communication skills to showcase their ability to analyze security strategies within organizations, and manage/lead compliance and awareness efforts. Successful completion of a Capstone Project is required.
Prerequisites
Complete 27 credits in OPSC
Choose One Elective
Students will gain an understanding and respect for emerging technology by exploring current trends in security and examining topics such as artificial intelligence, machine learning, blockchain and behavior analytics. Students will analyze the science behind these technologies as well as the ethical and privacy concerns and implications that may hinder their widespread adoption.
Today's adversaries are organized and well-funded which is why security professionals must understand their tactics and targets. Students in this course learn to distinguish cyberwarfare from cybercrime, and the differences between nation-states and APTs (Advanced Persistent Threats). The methods may differ but the target stays the same, especially when social engineering is involved.
In addition to developing advanced communication and analytical skills, and an agile, strategic mindset, graduates of the information security master's online program will demonstrate a mastery of the following industry-specific competencies:
Develop system and data classification criteria based on both stated and innate levels of value and sensitivity.
Evaluate systems and data resources using established criteria to prioritize their value and respond strategically.
Assess attack strategies through the use of analysis techniques and recommend defenses to those attacks.
Identify vulnerabilities within an enterprise system, and propose and implement effective remediation/response.
Recommend strategies to improve existing network and system protection schemes based on observed attack patterns.
Analyze common intrusion patterns to identify potential attack vectors and strategically enhance defenses.
Protect systems through informed selection and application of exploits, based on known or observed vulnerabilities.
Propose appropriate data sources and create methods of analysis to aid in tracking and detection attacks.
Determine appropriate controls to detect suspicious behavior within systems and networks and provide recommendations to leadership.
Angri IP Scanner
Armitage
Kali Linux
Metasploitable
Nash Equilibrium
netcat
Nessus
Nmap
Open-AduIT
Python
Splunk
Students will also be able to:
Use Indicators of Compromise (IOCs)
Evaluate threats using game theory principles
Use honeypots and effective defenses against Distributed Denial of Service (DDos) attacks
Conduct port and network scans
Perform USB and memory forensics exercises
Attack MD5 hashes
Perform web scraping, parse security logs, and break a cipher
Configure firewalls and patch systems
Understand how to exploit vulnerabilities
Evaluate malware samples to determine infection vectors, identify strategies used, and recommend solutions to prevent and detect attacks
Distinguish cyberwarfare from cybercrime, and nation-states from APTs (Advanced Persistent Threats)
In addition to the admission requirements for all graduate program applicants, our online master's of information security program has specific requirements that must be met.
Related Work Experience Requirement
We expect that applicants have a minimum of 2 years work experience. Applicants with limited work experience will be considered on a case-by-case basis. Due to the cybersecurity talent shortage, Champlain no longer requires applicants to have work experience in an IT or cybersecurity field. However, applicants who lack 2 years experience in the field may need to complete additional requirements while in the program.
Related Bachelor's Degree Requirement
Applicants to the master's in information security program must hold a bachelor's degree from a regionally accredited institution with at least a 2.5 GPA or equivalent. While a focus in information technology, computer science, cyber security or similar discipline is preferable, those who hold a bachelor's degree in another discipline are encouraged to apply.
For those without an IT or Cybersecurity background completion of CMIT 500 will be required. For those with an IT background, but not cybersecurity, CMIT 500 may be suggested. 
Champlain College Online's cyber security faculty are expert, led by Cybersecurity Program Chair Kathleen Hyde, MCIS, MBA, practitioners in the field. Their industry expertise ensures that our master's in information security curriculum is aligned with the needs of employers, and reflects the skills today's information security professionals need for success. Classes led by our seasoned experts will give you real-world insight into the field and create a rich community of career-focused learning.
Alumni of the Champlain College Online Master's in Information Security program work in corporations, small businesses, government organizations, and non-profits nationwide, including:
American Systems
AT&T
Cisco Systems 
Dealertrack Technologies
Department of Navy
E&J Gallo Winery
Internal Revenue Service
Kova Corp
MetLife
Moog
PFI Tech
Phillips Healthcare
PWC
Red Hat, Inc. 
Naval Information Warfare Center
SHI
Securities and Exchange Commission (SEC)
Social Security Administration
Sun National Bank
TJX Companies, Inc.
U.S. Air Force
Titles our alumni hold include:
Acquisition Program Manager
Cell Phone Forensics Examiner 
Cyber Threat Analyst
Industry Solutions Architect 
Information System Security Officer
Integration Data Center Technician
Interoperability Developer
IT Specialist 
Network Integrator
Professional Security Engineer
Security Analyst II
Security Engineer 
Security Systems Specialist
Senior Design Engineer
Supervisory Information Technology Specialist
Systems Administrator 
Technical Information Engineer IT System
VPN Lead Network Security 
Increasing your career mobility is at the center of everything we do. As an online master's degree student, you get free access to the Fast Start Formula Career Bundle for getting noticed and getting hired, taught by Jen Morris, a leading executive career coach that partners with us to support our students in their job search journeys. 
Tuition & Costs
Graduate Tuition Fall '23 - Summer '24
$450
per credit military service members (family members see truED tuition)
$150
One-time graduation fee
*Based on a 3-credit course; cost will vary if course is a different number of credits
Affordability
Cost shouldn't be a barrier to going back to school. We provide a number of options to make your online education affordable.
Meet the Program Director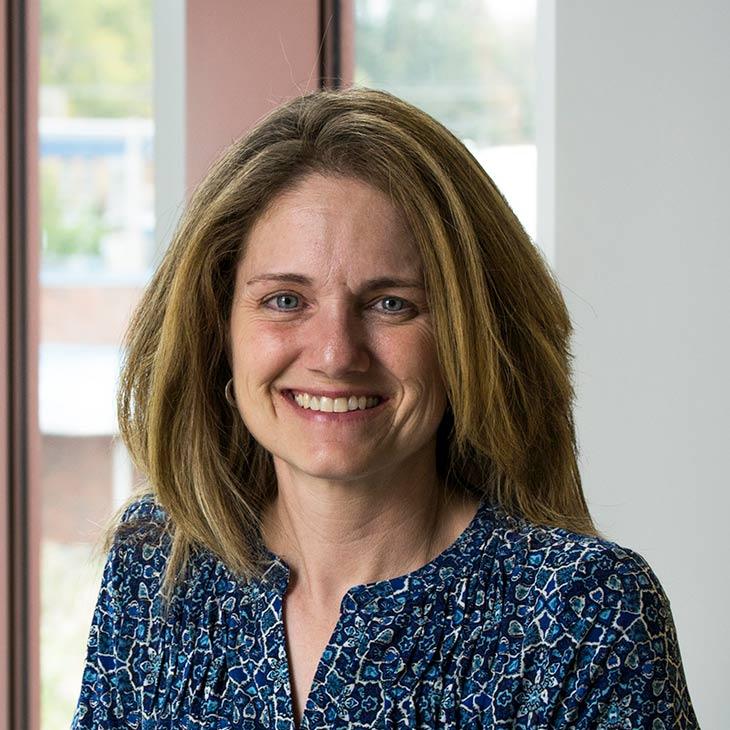 Chair, Cybersecurity Programs
Computer Forensics & Digital Investigations (B.S., Certificate)
Computer Information Systems (B.S.)
Information Security (M.S., Certificate)
Management Information Systems (B.S.)
Web Design & Development (A.S., B.S., Certificates)
About
Kathleen Hyde, MCIS, MBA, is the Chair of Cybersecurity Programs for Champlain College Online. She is responsible for the online cybersecurity and computer forensics and digital investigations undergraduate programs, as well as the M.S. in digital forensic science program.
As program director, Ms. Hyde maintains the cybersecurity and digital forensic programs' competitive and relevant edge, promotes the growth of the nation's cybersecurity workforce, and shares her passion for lifelong learning by teaching several online classes.
For more than 20 years, Ms. Hyde has provided consulting services in cybersecurity, data recovery, business continuity, and digital forensics to government, retail, finance, professional, and residential customers. She has also served as an instructor for Champlain's cybersecurity program and a subject-matter expert for course development for the past three years. Her areas of expertise and interest include insider threat detection, emerging threats and defenses, digital privacy and surveillance, and cybersecurity for educators.
Ms. Hyde holds both an MBA and an M.S. in Computer Information Studies from the University of Phoenix.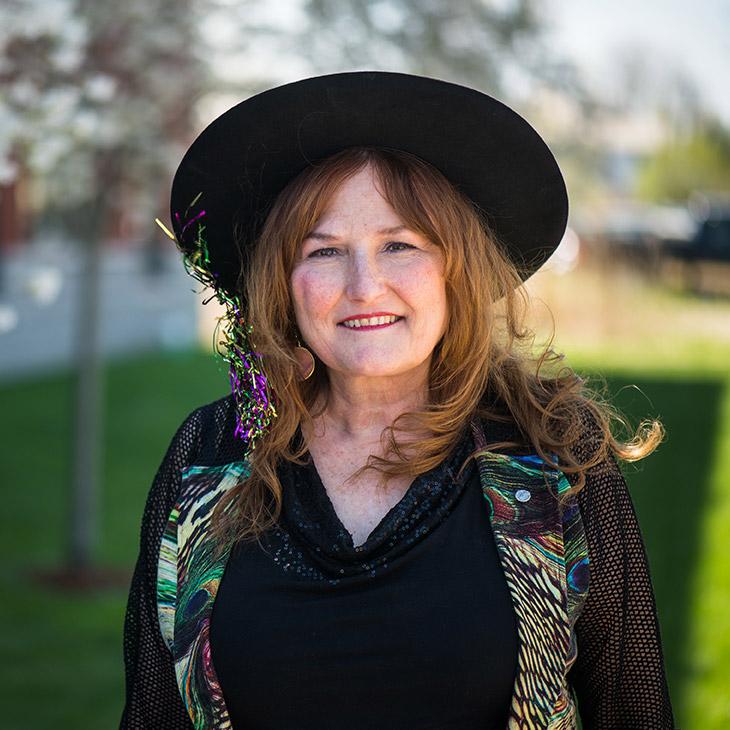 Career Growth
"I learned so many things that were outside - yet integral to - my professional environment. This gave me the opportunity to future-proof my career. I've seen changes in my career already, and I've been able to apply so much of what I learned at Champlain at work."
Danielle Hewitt
Master's Degree in Information Security
Acquisition Program Manager
You may also be interested in
Download Program Guide
Learn what you can expect from our online master's in information security program.