Explore Advanced Cybersecurity
Build your knowledge of network and website security, the risks and remediations associated with mobile devices, and ethical hacking in Champlain's online advanced cybersecurity certificate program.
This certificate can be taken as a stand-alone program, or can be used as a stepping stone on the way to obtaining your online bachelor's in cybersecurity.
Important:  Students must complete the Undergraduate Certificate in Cybersecurity Fundamentals prior to enrolling in this certificate. 
 A Nationally Recognized Leader in Cybersecurity
Champlain is a nationally recognized leader in cybersecurity and digital forensics education and home of the Senator Patrick Leahy Center for Digital Investigation & Cybersecurity. With a robust faculty of expert-practitioner instructors who have significant experience working for top organizations and are sought-after thought leaders in the field, we specialize in building agile cybersecurity and digital forensics programs that the meet mission-critical needs of today's businesses, nonprofit organizations, and state and federal governments.
Champlain has been designated a National Center of Academic Excellence in Cyber Defense Education by the U.S. National Security Agency and the Department of Homeland Security since 2006, and Champlain cybersecurity programs have been named best in the nation by SC Magazine. Champlain is also designated as a National Center of Digital Forensics Academic Excellence by the Defense Cyber Crime Center (DC3) Air Force Office of Special Investigations - the fifth college in the nation to receive this distinction. 
Build Your Career Future
We understand how important it is for busy working adults to gain knowledge and expertise quickly, which is why our advanced cybersecurity certificate coursework is applicable to the workplace from day one. Whether you've already earned an undergraduate degree or you're currently pursuing your bachelor's degree, an online advanced cybersecurity certificate is a great way to earn a credential in the field, get your resume noticed, and demonstrate proficiency in a focused area of knowledge.
Fast Start Formula Career Bundle
Propel your career even further by upgrading your certificate with our Fast Start Formula Career Bundle designed to get you noticed and get you hired. Gain access to the Fast Start Formula Career Course, the Landing A Job You'll Love Ebook, and live webinars with "hot seat" coaching by Executive Career Coach Jen Morris. 
Take the next step
Apply (It's FREE & FAST!)
Academic Excellence and Recognition

Designated among the best schools with accelerated bachelor's degrees by Intelligent.com

Consistently ranked among the Best Online Bachelor's Degrees by US News & World Report

Ranked among the Most Affordable Online Cybersecurity Bachelor's Degrees

Accredited by the New England Commission of Higher Education
Gain New Skills With A Certificate
Cybersecurity careers are expected to grow 33% between 2020 and 2030, significantly higher than the average growth for all fields.*
*Sources: Bureau of Labor Statistics (BLS), 2020
Top Reasons To Pursue A Certificate
Enter a new field
Build new skills
Gain knowledge on your way toward a degree
Differentiate your resume
Earn a credential
Demonstrate proficiency in a focused area of learning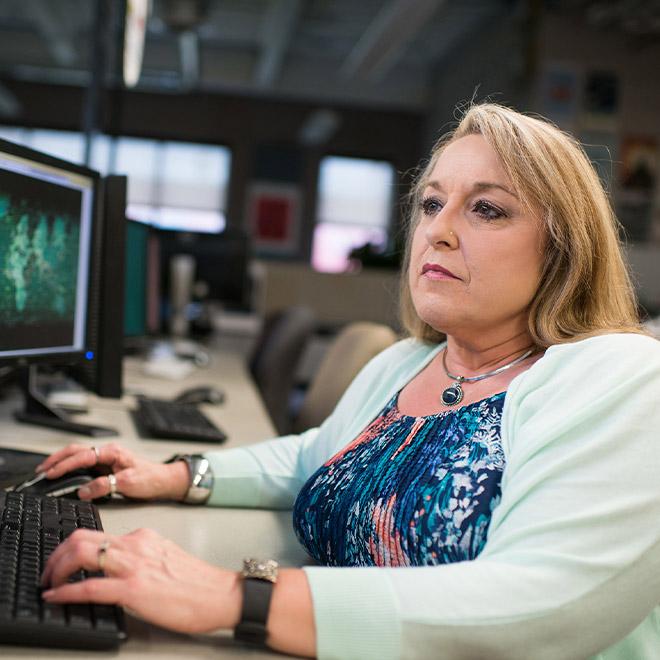 Program Details
Learn more about Champlain's 100% online advanced cybersecurity undergraduate certificate, designed for working professionals.
Important:  Students must complete the Undergraduate Certificate in Cybersecurity Fundamentals prior to enrolling in this certificate. 
Champlain's online advanced cybersecurity courses encompass the top skills needed by today's information security professionals.
Required Courses (18 Credits):
In this class, students take an intense look at networks and the ways that we provide appropriate controls and technology to provide security to them, while using Wireshark and NMAP as supporting tools.
Mobile devices are convenient, portable, inexpensive, powerful and essential to a lot of people. Considering many people have their own smartphones, it makes sense for some businesses to make use of that by allowing employees to use their smartphones to connect to corporate infrastructure for communication functions. This introduces security issues. Smartphones and tablets are not the only areas where wireless technology introduces risk into the enterprise environment, not to mention putting individuals at risk. Bluetooth, 802.11 wireless networks and near field communications all have the potential to be harmful. This course will cover the risks and remediations associated with wireless technology.
This is a course on how to find and exploit vulnerabilities in systems. While discussing the ethical and legal framework of these activities, students will use Google search techniques (a.k.a. Google Hacking), online applications, including Damn Vulnerable Web Application (DVWA), and Champlain's virtual environments equipped with Kali Linux, Metasploitable, Nessus, Nexpose, NMAP, Zed Attack Proxy (ZAP), W3AF, Burp, and Security Administrator Tool for Analyzing Networks (a.k.a. SATAN), among other tools.
Prerequisites
Take CMIT-135,WEBD-125 and WEBD-220 or CYBR-210
This course is a thorough review of the Transmission Control Protocol/Internet Protocol (TCP/IP) which is used extensively in corporate enterprise networks and the Internet. The course will cover the structure of TCP/IP, its application to data networks, and security issues.
From storyboard to form creation, students walk through the steps to create a basic four to five-page website to specification in this course that introduces HTML5 and CSS. Hands-on assignments reinforce skills development and best practices in design: navigation, column layout, image editing and usage, fonts and tables.
Plus, select one of the following
CYBR-320 covers strategies, techniques and technologies used in attacking and defending information systems, and how to design secure networks and protect against intrusion, malware and other hacker exploits. Students will use the Security Onion Linux distribution and the Security Onion toolkit and will perform some log analysis. However, the course has its bigger focus on best practices.
Prerequisites
CYBR-240, CFDI-240, CYBR-210.
In CYBR-410, students have a look on how the landscape of threats and defenses is evolving. Some of the tools used in the class are: Social Engineer's Toolkit (Kali Linux), Metasploitable, Low Orbit Ion Cannon (loic), hping3, TinyCA, and openSSL.
This course examines cybersecurity policy planning in an organizational context. The aim is to examine key procedures, such as security requirements analysis and risk assessments, to determine their roles in policy formation.
Graduates of the online advanced cybersecurity certificate program will demonstrate the following industry-specific skills, knowledge, and competencies:
Apply web development concepts to understand site structure and implementation
Recommend strategies for layered protection of networks to secure information assets
Summarize the security risks related to mobile devices and appropriate remediation measures 
Practice common methods for ethical testing of systems to expose vulnerabilities
Identify intrusion detection and response best practices, emerging threats in cybersecurity, or the role of information security policy and regulations in risk-based decision-making
Acrylic WiFi
Android x86
Burp
CSS
Damn Vulnerable Web Application (DVWA)
Google Hacking
HTML5
Kali Linux
Metasploitable
Nessus
netsh
Nexpose
NMAP
Security Administrator Tool for Analyzing Networks (SATAN)
Transmission Control Protocol/Internet Protocol (TCP/IP)
W3AF
Wireshark
Zed Attack Proxy (ZAP)
Champlain College Online's cybersecurity faculty, led by Program Director Kathleen Hyde, are expert practitioners in the field. Their industry expertise ensures that our cyber security curriculum is aligned with the needs of employers, and reflects the skills today's cybersecurity professionals need for success. Classes led by our seasoned experts will give you real-world insight into the world of cybersecurity, and create a rich community of career-focused learning.
Many certificate students come to us seeking ways to get noticed at their current employers or to get hired in a new field. Given that, we are hyper focused on increasing the career mobility of our students and that's why we developed the Fast Start Formula Career Bundle, a suite of career offerings designed to help our students get noticed, get hired and land jobs they'll love.
Valued at over $1,000, the career bundle is offered to Champlain College Online students and includes: 
Fast Start Formula Course: The Fast Start Formula Course for getting noticed and getting hired is taught by Jen Morris, an executive career coach that we've developed a partnership with to support our students in their job search journeys. This course is online, self-paced and full of tips and tricks to land a job you'll love.
Live Webinars: Log-on to ask your specific job search questions, get live "hot seat" coaching and gain valuable insights from leading career coach, Jen Morris.
Landing A Job You'll Love Ebook: Download this ebook full of tips and tricks for standing out from the competition. From how to optimize your LinkedIn profile, to insider information on how recruiters work and bypassing the automated application websites, you'll be sure to learn how rise to the top. 
Upon enrollment in a degree or certificate, your access to the Fast Start Formula Career Bundle will made available to you. 
Tuition & Costs
Online Undergraduate Tuition Fall '23 - Summer '24
$250
per credit for military service members (family members see truED tuition)
$150
One-time graduation fee
*Based on a 3-credit course; cost will vary if course is a different number of credits
Affordability
Cost shouldn't be a barrier to going back to school. We provide a number of options to make your online education affordable.
You may also be interested in
Download Online Experience Guide
Learn what you can expect from your online experience at Champlain College Online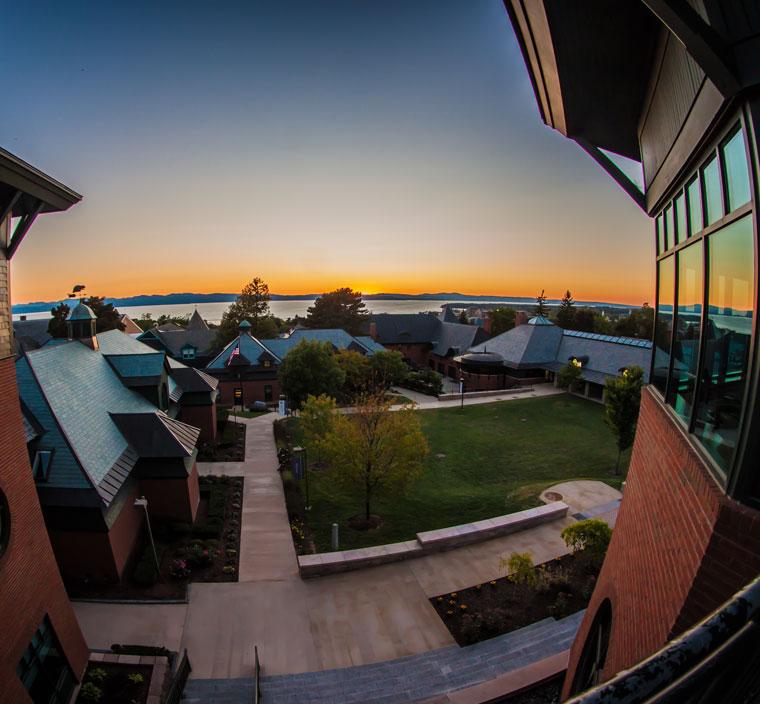 Download Online Learning Experience Guide