Explore Advanced Cybersecurity
Build your knowledge of network and website security, the risks and remediations associated with mobile devices, and ethical hacking in Champlain's online advanced cybersecurity certificate program.
This certificate can be taken as a stand-alone program, or can be used as a stepping stone on the way to obtaining your online bachelor's in cybersecurity.
We understand how important it is for busy working adults to gain knowledge and expertise quickly, which is why our advanced cybersecurity certificate coursework is applicable to the workplace from day one. Whether you've already earned an undergraduate degree or you're currently pursuing your bachelor's degree, an online advanced cybersecurity certificate is a great way to earn a credential in the field, get your resume noticed, and demonstrate proficiency in a focused area of knowledge.
Academic Excellence and Recognition

Designated Best Online Private College by Intelligent.com

Consistently ranked among the Best Online Bachelor's Degrees by US News & World Report

Ranked among the Most Affordable Online Cybersecurity Bachelor's Degrees

Accredited by the New England Commission of Higher Education
Gain New Skills With A Certificate
Cybersecurity careers are expected to grow 32% between 2018 and 2028, significantly higher than the average growth for all fields.*
*Source: Bureau of Labor Statistics (BLS), 2019
Top Reasons To Pursue A Certificate
Enter a new field
Build new skills
Gain knowledge on your way toward a degree
Differentiate your resume
Earn a credential
Demonstrate proficiency in a focused area of learning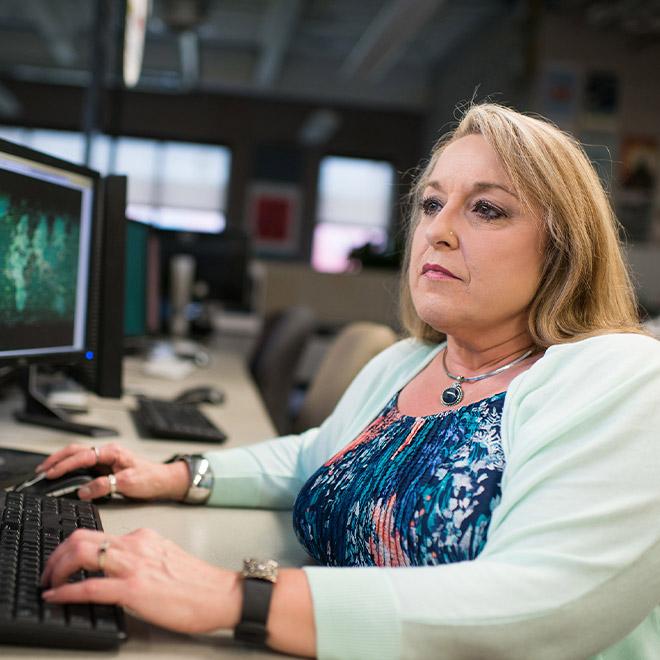 Program Details
Learn more about Champlain's 100% online advanced cybersecurity undergraduate certificate, designed for working professionals.
Champlain's online advanced cybersecurity courses encompass the top skills needed by today's information security professionals.
Courses
In this class, students take an intense look at networks and the ways that we provide appropriate controls and technology to provide security to them, while using Wireshark and NMAP as supporting tools.
This course focus on mobile threats and risks, smartphone security, mobile Internet security, mobile location privacy, and securing ad hoc networks. Students will use Acrylic WiFi, netsh and the Android x86 emulator.
This is a course on how to find and exploit vulnerabilities in systems. While discussing the ethical and legal framework of these activities, students will use Google search techniques (a.k.a. Google Hacking), online applications, including Damn Vulnerable Web Application (DVWA), and Champlain's virtual environments equipped with Kali Linux, Metasploitable, Nessus, Nexpose, NMAP, Zed Attack Proxy (ZAP), W3AF, Burp, and Security Administrator Tool for Analyzing Networks (a.k.a. SATAN), among other tools.
Prerequisites
Take CMIT-135,WEBD-125 and WEBD-220 or CYBR-210
This course is a thorough review of the Transmission Control Protocol/Internet Protocol (TCP/IP) Suite, which is the de underlying de facto communications protocol standard suite of the Internet. Students will use the Wireshark software to analyze the operation of services provided by TCP/IP, troubleshoot common issues and gain an understanding of related security and management issues.
From storyboard to form creation, students walk through the steps to create a basic four to five-page website to specification in this course that introduces HTML5 and CSS. Hands-on assignments reinforce skills development and best practices in design: navigation, column layout, image editing and usage, fonts and tables.
Plus, select one of the following
CYBR-320 covers strategies, techniques and technologies used in attacking and defending information systems, and how to design secure networks and protect against intrusion, malware and other hacker exploits. Students will use the Security Onion Linux distribution and the Security Onion toolkit and will perform some log analysis. However, the course has its bigger focus on best practices.
Prerequisites
CYBR-240, CFDI-240, CYBR-210.
In CYBR-410, students have a look on how the landscape of threats and defenses is evolving. Some of the tools used in the class are: Social Engineer's Toolkit (Kali Linux), Metasploitable, Low Orbit Ion Cannon (loic), hping3, TinyCA, and openSSL.
This course examines cybersecurity policy planning in an organizational context. The aim is to examine key procedures, such as security requirements analysis and risk assessments, to determine their roles in policy formation.
Graduates of the online advanced cybersecurity certificate program will demonstrate the following industry-specific skills, knowledge, and competencies:
Identify intrusion detection and response best practices.
Understand the role of emerging threats in cybersecurity.
Implement information security policy and regulations for risk-based decision-making.
Apply web development concepts to understand site structure and implementation.
Develop strategies for layered protection of networks to secure information security assets.
Understand the security risks related to mobile devices and appropriate remediation measures.
Practice common methods for ethical testing of systems to expose vulnerabilities.
Acrylic WiFi
Android x86
Burp
CSS
Damn Vulnerable Web Application (DVWA)
Google Hacking
HTML5
Kali Linux
Metasploitable
Nessus
netsh
Nexpose
NMAP
Security Administrator Tool for Analyzing Networks (SATAN)
Transmission Control Protocol/Internet Protocol (TCP/IP)
W3AF
Wireshark
Zed Attack Proxy (ZAP)
Champlain College Online's cybersecurity faculty, led by Program Director Sérgio Tenreiro de Magalhães, PhD, are expert practitioners in the field. Their industry expertise ensures that our cyber security curriculum is aligned with the needs of employers, and reflects the skills today's cybersecurity professionals need for success. Classes led by our seasoned experts will give you real-world insight into the world of cybersecurity, and create a rich community of career-focused learning.
Tuition & Costs
Continuing your education is an investment in your future. Learn more about our affordable tuition rates.
Affordability
Cost shouldn't be a barrier to going back to school. We provide a number of options to make your online education affordable.
You may also be interested in
Download Online Experience Guide
Learn what you can expect from your online experience at Champlain College Online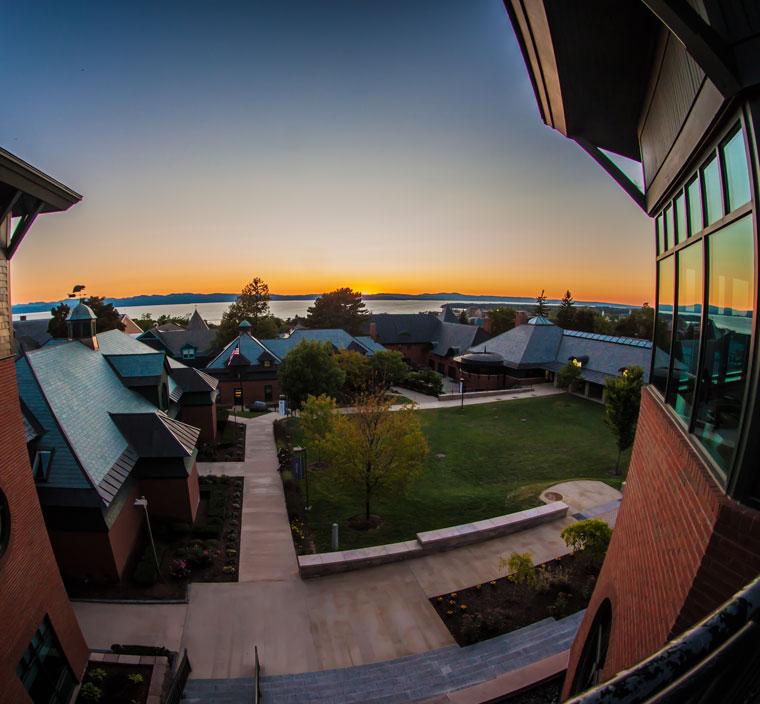 Download Online Learning Experience Guide
Champlain College will not share or sell personal information. Submitting this form constitutes your express written consent to agree to receive e-mails, texts, and phone messages from Champlain College at the phone number(s) and email address provided in this form.