Women in Leadership: Cultivating Emerging Talent
Champlain College is pleased to present a Women in Leadership program tailored to meet the needs and strengthen the foundational leadership competencies of emerging women leaders within your organization.
This experiential online program will invite participants to not only identify their unique strengths as a leader, but to also translate these strengths into effective communication strategies, the cultivation of powerful and productive partnerships, and strategies to achieve greater impact in their work.
Customized to Meet Your Workforce Needs
No organization is the same and that means your workforce development needs require a customized approach. That's why we designed our stackables, academies and modules to meet your specific needs.
Choose Modules: We will help you choose the modules that best meet the needs of your organization
Determine Delivery Method: Fully Online, Face-to-Face, Hybrid
Integrate Branding: Brand your academy to match your institutions look and feel
Tailor Content: Infuse proprietary content or case studies in to one or all the modules
Make it Count: Choose CEUs or Academic Credit at Champlain College Online
Modules
Modules can be stacked into academies or offered individually. Additionally, we can customize the modules to include content and/or case studies proprietary to your organization. 
Leading others effectively begins first with knowing yourself. Sharpen your leadership performance by uncovering your personal strengths. Through self-assessments, reflective practices, and proven techniques for discovering your unique skills and strengths as a leader, you will develop a deeper awareness for how you lead others. This internal exploration is coupled with an examination of the unique environmental dynamics that face women in leadership. With a deeper understanding of both internal and external factors that impact your leadership, you will create a personalized leadership vision and development plan.
Learning Objectives:
Identify your unique strengths and values as a leader
Discuss the interpersonal and systemic dynamics that face women leaders in the workplace
Develop a personal leadership vision that leverages your strengths values as a leader
Create a personalized leadership development plan that aligns your strengths with personal vision with the strategic skills you want to enhance to increase your impact as a leader
Communication is the most basic, yet powerful tool that a leader has to wield to create positive impacts within their organization. Communication is the fuel for effective leadership, high-performing teams, and thriving organizations. Through an exploration of both effective communication skills, as well as the gendered environment within which communications occur, you will learn proven practices to help you communicate with impact and influence at all levels.
Learning Objectives:
Identify and interpret the impacts of gender on communication in the workplace
Integrate your unique strengths as a leader into your communication strategies
Describe how to use your emotional intelligence to generate greater influence and impact in your communications
Experiment with new communication skills to promote generative conversations with others.
Leadership is not a solo endeavor. The cultivation and sustaining of supportive, collaborative relationships is key to any successful leadership journey. Women's leadership journeys in particular have been shown to be positively impacted through having a strong supportive network. During this module, you will discover how to strengthen and leverage a network of collaborative relationships that will help you grow and develop as a leader.
Learning Objectives:
Identify your personal board of advisors
Practice the giving and receiving of coaching with others
Develop a plan for cultivating a culture of consultation and feedback in your spheres of influence
Discover the benefits of collaborative partnerships and how they can lead to better personal and professional outcomes.
Leading diverse teams is one of the hallmarks of leadership. From giving and receiving feedback, to managing conflicts effectively, women leaders experience unique gendered dynamics as they work to lead teams. Through an exploration of how to effectively navigate these dynamics, including the importance of trust and credibility building, this module will help you strengthen yourself as a leader who can work effectively with a wide array of stakeholders.
Learning Objectives:
Explore how to build trust and more authentic connections with your teams, colleagues and customers
Evaluate your approach to conflict and how to effectively manage differences with others
Apply proven approaches for enhancing confidence and credibility with others.
Explore how to lead with courage – even when faced with failure, disappointment, and setbacks.
Before we can lead others, we must first lead ourselves. As we continue to navigate perpetual disruptions in our work and lives these days, it is important that we are constantly taking care of ourselves so that we have an anchor to keep us steady regardless of what tomorrow holds. This module will explore how to strengthen your resilience in the face of challenges, and how to cultivate and sustain wellbeing habits that will make you both more effective and happier as a leader.
Learning Objectives:
Discuss the impact of gender on work-life balance and wellbeing
Identify specific strategies for maintaining your personal health and well-being in support of sustainable career success
Discuss the science of resilience and how to apply it to your own life and work.
Plan how to bring your best self to your work everyday
Develop a customized time management plan to support your productivity
Download truED Learning at Work Brochure
Learn more about truED Workforce Solutions.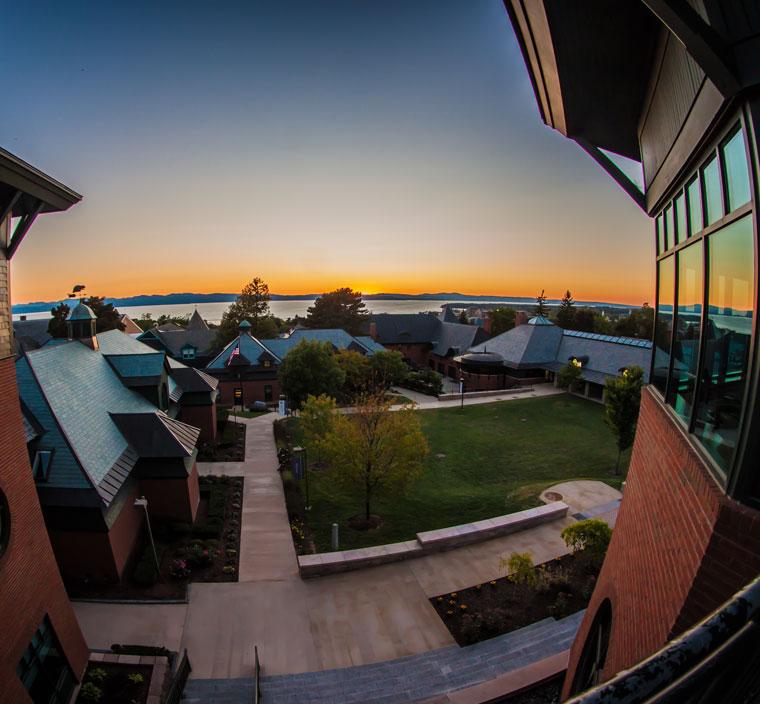 Explore truED L&D Solutions
Connect with the team and get to know the truED program