Project Management Stackable
Collaborate with us to create customized project management training solutions that best meet your organization's needs.
Build Internal Project Management Expertise
The Project Management Stackable teaches your employees how to deliver projects on time, within scope, and on budget. We will work with you to choose the modules most appropriate to your organization's needs. No matter the modules chosen, your employees will learn how to identify, track and manage the many inputs that are associated with projects. Additional topics include project risk and issue management, project change management and an exploration into popular project management methods such as Agile and SCRUM. 
Customize Your Stackable
Choose Your Modules: We will help you choose the modules that best meet the needs of your organization. 

Determine Your Delivery Method: Fully Online, Face-to-Face, Hybrid

Brand Your Academy: We will work with you, should you choose, to make the materials for your academy look like they came from your organization.

Tailor Content: Infuse proprietary content and/or case studies in to one or all the modules.

Make It Count: CEUs or Academic Credit at Champlain College Online
Learn More About Stackables and truED
If you are a learning leader at an organization and are interested in creating professional development opportunities for your workforce contact us today.
Modules
Modules can be stacked into academies or offered individually. Additionally, we can customize the modules include content and/or case studies proprietary to your organization
This course is designed to provide a comprehensive introduction to the field and practice of project management (PM). Topics include 
Understanding what projects really are 
Understanding the relationship between time, cost and scope ("the triple constraint") 
Putting the Project Management Institute's (PMI's) knowledge areas to work, and 
An introduction to various methodologies such as traditional, agile and extreme project management. 
The course is designed for anyone who may have staff working on projects as well as individuals who will be engaged in formal projects at any level. 
This course provides an overview of project planning activities including how to create a project schedule. Topics include: 
Creating a Work Breakdown Structure (WBS) 
Adding tasks and creating project milestones 
Accounting for human resources 
Tracking time and costs associated with each task 
Defining task dependencies 
Using scheduling software and exploring various techniques 
This course provides a high-level introduction to budgeting for projects. Topics covered include: 
Defining cost categories (labor, materials, software, hardware) 
Fixed vs variable costs 
Cost benefit analyses 
Impact of project changes on the budget. 
Today, more and more organizations are using non-traditional project management methodologies to manage initiatives for a faster and more agile completion. In this course we will discuss: 
What are the most common agile approaches (Iterative, Scrum, SAFe) and their characteristics? 
The Agile Manifesto 
Challenges and solutions for transitioning organizations to an agile environment 
Agile tools and techniques 
Extreme project management. 
Managing a project team may be the most critical skill required for a project manager, especially since most project managers don't have direct authority over the individuals on the team. This course will address tools and techniques for managing teams and other stakeholders in order to successfully complete a project. Topics include: 
Creating project organizations 
Conflict resolution 
Meeting management 
Global and virtual project teams 
Communication management 
This course will assist PMs to differentiate between project risks and issues and discuss approaches for identifying and controlling them. Risk analysis (identification, prioritization and mitigation strategies) are explored in detail guided by PMI's processes for Risk Management: 
Risk management planning 
Risk identification 
Qualitative risk analysis 
Quantitative risk analysis 
Risk response planning 
Risk monitoring and control 
Project managers need to successfully manage two types of change: project-level change and organizational-level change. Project change addresses the impact of change on budgets, schedules and scope. Organizational change address how a project will impact the people and processes in all or part of an organization. Strategies for smoothing the change curve include communication, training and process change management. In this course we will also explore change control planning, tracking and monitoring.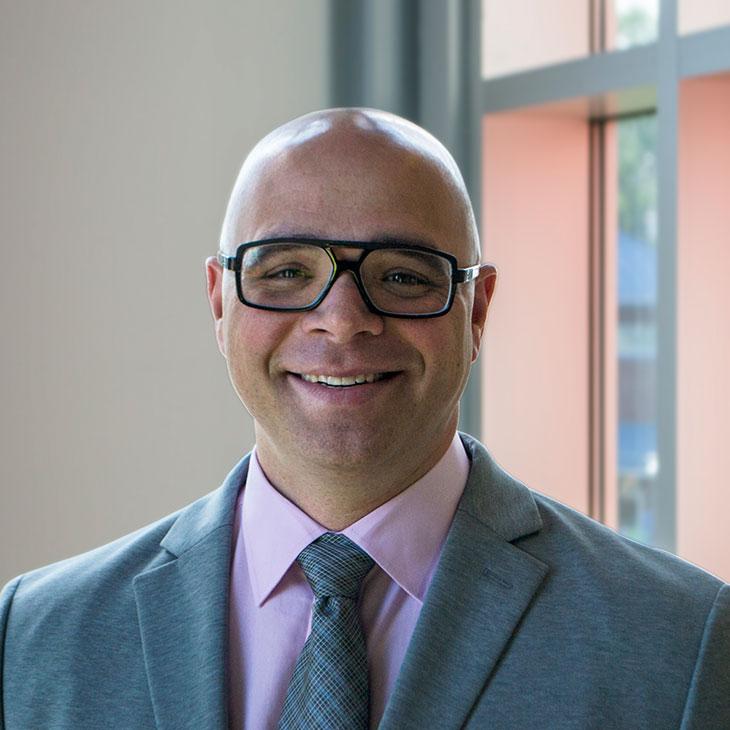 Business (A.S., B.S., Certificates)
Economic Crime Investigation (B.S.)
About
Albert Orbinati, PhD, is Assistant Professor and Program Director for the undergraduate business administration programs at Champlain College Online.
He has worked in various roles within the higher education and military arenas for over 15 years. Prior to Champlain, Dr. Orbinati's roles have included Assistant Vice President of Online Learning and Continuing Education at Medaille College in Buffalo, NY, Dean of the School of Professional and Continuing Education at The Sage Colleges in Albany, NY, and Director of Online and Non-Traditional Programs at Utica College in Utica, NY. He has also been an adjunct professor for the past eight years in Utica College's cybersecurity program.
In addition to his career in higher education, Dr. Orbinati is a member of the U.S. military, and currently holds the rank of Major in the Vermont Air National Guard and is the lead for marketing efforts in the State of Vermont.
Dr. Orbinati holds a B.A. in Urban Planning from Binghamton University, an M.A. in Adult Education from Central Michigan University, an M.B.A from Champlain College, and a Ph.D. in Adult Education from Capella University.   
Download truED Learning at Work Brochure
Learn more about truED Workforce Solutions.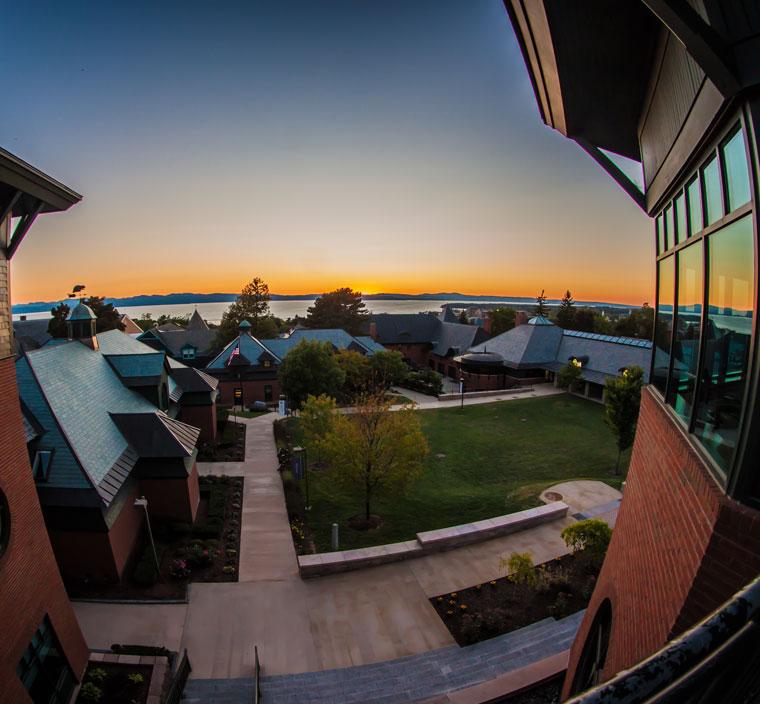 Explore truED L&D Solutions
Connect with the team and get to know the truED program