With an unprecedented influx of businesses and schools working and learning remotely in response to the COVID-19 outbreak in the United States, cybersecurity has never been more critical to protect an organization's information technology. It has become commonplace for employees and students alike to connect to their organization's private network from home. With the Internet only becoming more and more necessary to conduct business and connect people from afar, so too has the need for companies to hire cybersecurity professionals to protect their computer systems, hardware, software, and private electronic data. It seems there has never been a better time to consider a career as a Cybersecurity Analyst. 
What is a Cybersecurity Analyst? 
A Cybersecurity Analyst is essentially a gatekeeper of an organization's computer networks and servers. A Cybersecurity Analyst has the important job of preventing security breaches, regularly monitoring the security of networks and servers, and quickly restoring and securing data if a security breach occurs. A Cybersecurity Analyst must be informed on the latest technology and training available to stay ahead of hackers in an effort to keep their organization's information security safe. 
If you're new to the cybersecurity field, your first role starting out would likely be a Cybersecurity Analyst. 
What does a Cybersecurity Analyst do? 
Daily tasks of a Cybersecurity Analyst vary depending on where you work, but generally speaking the main duties include: 
Regularly monitoring networks and servers. This typically involves evaluating security access in the form of passwords, log-ins, badges, and more. A Cybersecurity Analyst utilizes firewalls to keep their organization secure. 
Conducting security audits. Auditing an organization's security both externally and internally are critical methods of understanding how secure information technology is and where there might be areas of weakness that need tightening up.
Identifying breaches in security. Finding out what caused a security breach and developing ways to ensure it does not happen again is an important task of a Cybersecurity Analyst.
Running security risk assessments. Testing a network's vulnerability and analyzing its potential risk helps an organization better understand how their security measures are performing and reveals where measures need to be more secure to protect sensitive data and information. 
Developing a disaster recovery plan. Companies need to know what to do in the event of a security breach and Cybersecurity Analysts provide guidance on how an organization needs to react in the event of a cyber invasion. 
Attending training about the latest in information security. A Cybersecurity Analyst needs to stay updated on the latest news and technology in their field. To help a company stay ahead of potential hackers and/or cybersecurity threats, a Cybersecurity Analyst will attend training sessions, read up on the latest news, and study advancements in information technology to ensure an organization is as secure as it can be against potential cyber attacks. 
Where do Cybersecurity Analysts work? 
Cybersecurity Analysts work in a variety of settings, including hospitals, schools, government agencies, financial companies, and consulting firms. Typically, Cybersecurity Analysts work in the information technology department of a company, or for a specific company who works with an organization as a client. 
Depending on where they work, the size of the organization they work for, and their experience and skill set, Cybersecurity Analysts have the potential to earn anywhere from $57,000 per year to up to $158,000 annually. The median annual salary is around $99,000.* 
What degree do you need to be a Cybersecurity Analyst? 
If you are interested in becoming a Cybersecurity Analyst, earning your degree or certificate in cybersecurity is a great place to start. A degree will enhance your resume and help you stand apart from the competition. Champlain College Online (CCO) is a nationally recognized leader in cybersecurity and digital forensics education. Our programs emphasize core technical skills (including more than 31 key applications, platforms, and programming languages) and essential soft skills like problem-solving and critical thinking. We offer a Cybersecurity bachelor's degree program, a Master's in Information Security with two tracks to choose from: Operations and Management, as well as a variety of undergraduate and graduate certificates in the field. 
Explore our 100% online cybersecurity programs to kickstart or advance your career in cybersecurity. Through CCO's online programs, you have the opportunity to learn everything from the basics like Cybersecurity Fundamentals, to more advanced courses like Digital Forensic Science. 
*https://www.bls.gov/ooh/computer-and-information-technology/information-security-analysts.htm
Download Cybersecurity Careers Ebook
Learn more about careers in Cybersecurity.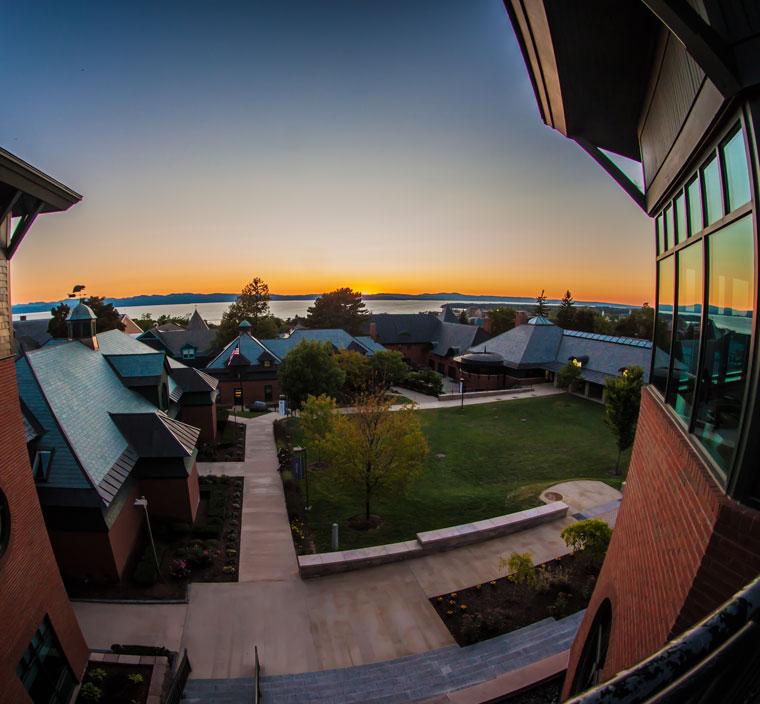 Download Cybersecurity Careers Ebook