Shaffick Mohammed graduated from Champlain College Online (CCO) in 2021 with his bachelor's degree in cybersecurity. He currently works as a senior technical business analyst for a telecommunications company in the Atlanta area.
What was your motivation for going back to school? 
I earned a degree in business many years ago and it has served me well throughout my career for the 25 years I've worked in telecommunications. Over the years, though, reading and listening to news reports citing cyber attacks and security breaches around the world inspired me to think about becoming educated in cybersecurity.
At one point, I was even a victim of identity theft. I was on a trip home after spending time out of town when I received a phone call that my credit card was being used across the United States. After verifying these were not, in fact, authorized purchases, I was able to rectify the situation and move forward.
Between my personal experiences with security breaches and all of the cyber attacks happening in the world, I decided to look into my company's training programs to see where and how I could study cybersecurity.
How did you hear about, and then choose, Champlain?
I ended up finding Champlain's bachelor's degree in cybersecurity after discovering my company's partnership with Champlain's truED Program, which qualified me for preferred tuition on their programs.
I started out by taking six courses in cyber that then turned into me completing my bachelor's degree.
Tell us about your experience with your advisor, instructors, and/or classmates.
Taking classes online was an interesting learning curve for me. Initially, I was a bit hung up on not ever meeting my instructors or classmates in real life. However, I quickly realized that this online format was actually better than sitting in a classroom.
I appreciated that my instructors were always willing to help me anytime I required assistance. I really felt that they were there to support me.
Additionally, my advisor, Caroline, was fantastic. From the moment I joined Champlain to my final days in my program, she was there to keep me on track. She always helped me find the right schedule to accommodate all my classes each term in a way that worked around my work, family, and other responsibilities. I felt like she held me accountable but also helped me make my coursework realistically fit into my life.
What do you do for work? How has your Champlain experience impacted your work?
I've worked for the same telecommunications company for more than 25 years now. I'm very proud of my commitment to the company and have worked hard to work my way up in the organization. Currently, I serve the company as a senior technical business analyst which involves developing end-to-end process documentation and training for our internal teams to ensure they are up to speed on ordering and supporting new services. I'm also an adjunct professor at Chattahoochee Technical College where I teach freshmen students in tech several nights a week.
My courses at Champlain have influenced a lot of the work I do in both my telecommunications career and as a professor. All of the industry terms I learned were applicable to my life, career, security practices, and more.
I like to take the concepts I learned and apply them to projects I'm working on and in the classroom. For example, I ask myself questions in telecommunications like "if someone breaks through our network, how do we ensure it's secure?" This helps me strengthen the projects and work I do for our customers.
In the classroom, on the other hand, I have a lot of students ask me questions about security and I like to steer the discussions we have to encourage them to think about bolstering security and ways to look at technology differently.
What advice would you give to someone considering going back to school at Champlain?
As an adjunct professor and a student, I feel like I have a unique perspective about what it means to teach and learn. I understand what it takes to successfully deliver content and, on the other end, learn new material.
What I can confidently say is this: life is hard. We are many things to many people: parents, spouses, employees, employers, neighbors, and family members. We have obligations to our families, companies, community, and ourselves. Adding school into the mix only adds another level of responsibility and complexity to our lives. But you know what? If going back to school was easy, everyone would do it.
Fitting Champlain into my schedule claimed about 10 hours of my time each week, which meant I had to make difficult decisions. There were days I had to choose between attending a neighborhood event or staying home to write a paper. Some days I had to say no to the things I wanted to do to instead complete my discussion posts and learn new material.
It was all for the greater good, though. Having a strong support system in place is key to staying motivated to eventually reach the finish line and earn the degree.
I will end with this: don't be afraid to ask for help. When you're learning something new and you get stuck, reach out to your instructor. Every instructor is a wonderful resource. They all know their stuff and will make time to assist you. Everyone needs help sometimes so don't feel ashamed. Get the support you need to stay on track and focused.
Is there anything else you'd like to share?
I have one technical tip: if you're a working adult traveling internationally while in school, I highly encourage you to invest in a VPN. Some international countries may block .edu domains, so keep that in mind. While technically you can get your work done anywhere in the world you have an internet connection, you won't be able to log on if you don't have proper access, so plan accordingly!
Download Cybersecurity Careers Ebook
Learn more about careers in cybersecurity.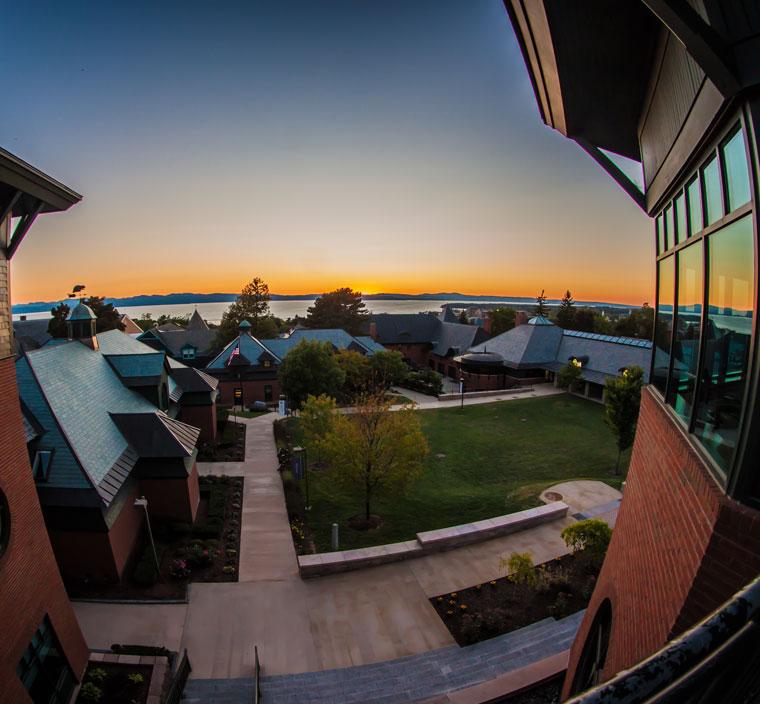 Download Cybersecurity Careers Ebook