Randy Blanchette graduated from Champlain College in 2014 with an MBA.
Five years ago, Randy decided it was time to go back to school to pursue a master's degree. He was fortunate enough to be working for a company that would pay for him to obtain his degree, and wanted to take advantage of their generous offer. But he knew that he couldn't attend a traditional, on-campus program while working full-time, so he set out to find an online master's option that met his needs.
His biggest priority in choosing an online graduate school was a return on investment. He considered several schools, but having studied at Champlain as an undergraduate, he ultimately chose to return to his alma mater for his graduate studies. Not only did he have a positive relationship with Champlain already, he felt that they offered the best program out of all the schools; he trusted the school's ability to provide a dynamic master's program that was aligned with real-world career outcomes and would give him the flexibility to attend school while continuing to perform well in his day-to-day job.
Randy really enjoyed the fact that he was learning alongside other working professionals from a diverse set of organizations and career paths - an environment which created additional value by giving students different points of view. He enjoyed learning from classmates working in other industries or at different points in their careers who could provide insights into other ways of doing things or strategies for growth and leadership.
He also appreciated how, in the online classroom, it was easy for people from all over the world to collaborate, coordinate, and discuss classroom learnings in a variety of formats (including discussion boards, email, conference calls, and document sharing).
This ability to collaborate was the biggest surprise to him going into the program. He assumed the online program would mostly consist of reading notes and taking tests, but quickly found that Champlain's approach was completely different from his expectations. He was impressed by how integrated the program was - at the time, he wasn't aware that technology had gotten to a place where you could truly feel like you were a part of a physical classroom. He believes he learned almost as much from some of his classmates as he did from the program itself.
Randy views time management as the key to success in an online MBA program. He knew what had to be done at work and what had to be done in school - and knew what he needed to do to execute both at the level he wanted. He was able to find balance by fitting in some school work during the work day, and then dedicating another hour or two to after work each day. He tried to get most of his work done during the work week so that he could take the weekends to recharge for the week ahead. He appreciated how he could structure his days depending on what was going on in his life or how he was feeling on a given day, without the pressure to log on at specific times. 
Since completing his MBA, Randy has grown a lot in his career, and is now in a senior role. He believes that his graduate program at Champlain directly prepared him for this step in his career, and helped him build the knowledge and skills he needed to be successful. He also recognizes the importance of the MBA credential in terms of earning potential and his ability to obtain positions with increased responsibility. He views his degree as a box that needed to be checked, and doing so was really beneficial to his career - without it, he would have been held back. 
Early on in the program, an instructor talked about the correlation between the effort you put into something and what you get out of it, and that stuck with him - he knew from that point on he was going to put everything into the program to derive all the value he could from it. And that philosophy of working hard to get ahead has carried forward beyond the confines of the program, and has since profoundly impacted how he approaches his career.
Although the program was filled with challenges, Randy is thankful he did it, and doesn't know that he'd be where he is today if he hadn't.
Download Online Experience Guide
Learn what you can expect from your experience at Champlain College Online.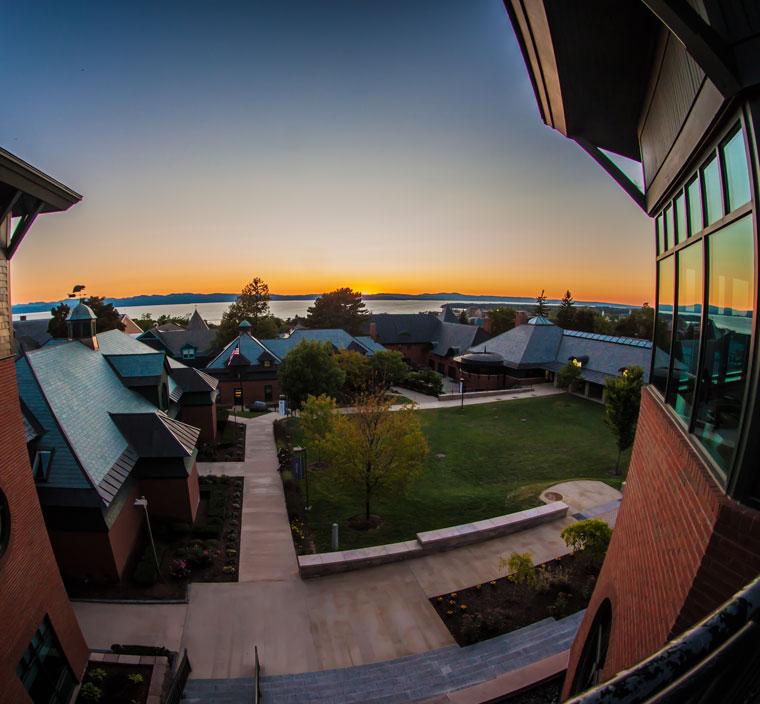 Online Experience Guide Download
Learn more about what you can expect from your online experience at Champlain.