Explore Master's of Business Administration (MBA)
As the pace and complexity of modern business environments grow, employers recognize the need for a new type of business professional: one who is more agile, reflective, can leverage one's own strengths and those of the team, and uses systems thinking to inform organizational decisions. Take the next step in your career and learn how to strategically affect change and drive organizational results with Champlain's online master's in business administration. 
Differentiate Your MBA
You can earn an MBA without a specialized certificate (30 credits), or  differentiate your degree and earn a graduate certificate along the way in a business concentration of your choice (33 credits).   
To earn a specialized certificate to set your MBA apart from others, choose one of the following:
Build Your Career Future
Global organizations, corporations, nonprofits, and small businesses rely on educated business professionals to deploy advanced business practices and systems thinking to achieve organizational success. With a valuable combination of business acumen, subject matter expertise, and the critical soft-skills of communication and collaboration needed in leadership roles, graduates of Champlain's master of business administration online program will be prepared to pursue career paths in the fields of their choice.
Champlain's accredited online MBA program is designed to provide a framework for today's business professionals to think more critically, work more collaboratively, and approach complex workplace challenges more holistically. You'll emerge from the program with a systems-thinking mindset, the ability to approach modern business challenges with confidence, and will be prepared to lead in a variety of roles in a dynamic organization.
Take the next step
Apply (It's FREE & FAST!)
Academic Excellence and Recognition

Regionally accredited by the New England Commission of Higher Education.

Ranked among the Best MBA Programs in Vermont by University Headquarters
Designated as a Military Friendly School for our commitment to the military community

Named the Best Online Bachelor's Programs by U.S. News & World Report
What Can You Do With an MBA?
Master's degrees from accredited online MBA programs are in high demand in the business world, and employment in master's-level occupations is projected to grow by 15% from 2019 to 2029. A master's degree also pays off: the median salary for professionals with a master's degree is $78,210.*
*Sources: Bureau of Labor Statistics (BLS), 2020; job titles: Monster, 2020
Top Jobs for MBA Graduates
Chief Executive Officer
Management Consultant
Senior Product Manager
Marketing Director
IT Director
Chief Financial Officer
Business Development Director
Operations Manager
Senior Financial Analyst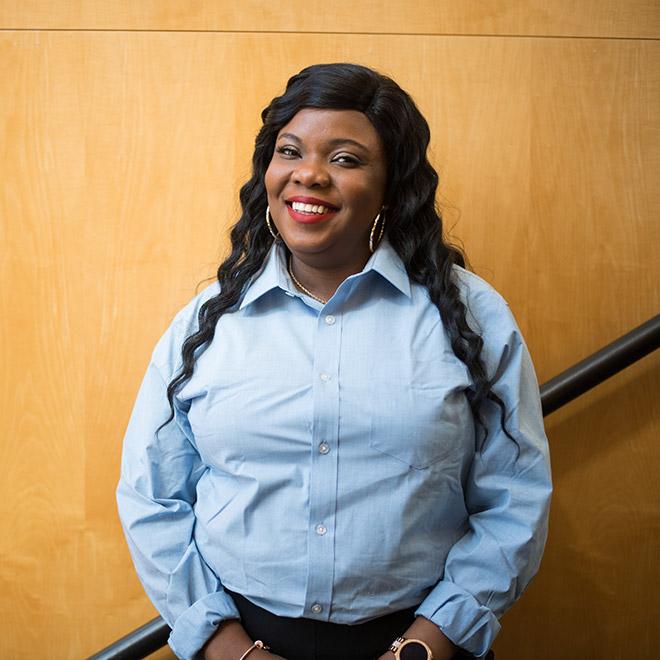 Program Details
Learn more about Champlain's 100% online master's in business adminstration, designed for working professionals.
MBA Course Descriptions
This 33-credit MBA program offers the core MBA courses, with the addition of a specialization for only three credits more and encompasses the top skills needed by today's business professionals.
Professional Courses (24 Credits)
Specialization Courses (9 Credits)
MBA Required Courses
The world is increasingly characterized by diversity and an integrated economy. Balancing the business opportunities and risks associated with dynamic and uncertain global changes is critical to effective leadership in this global economy. Leaders must learn how to integrate their understanding of culture, ethics, economic and policial issues into their decision making and strategy development.
Throughout history, technology provided opportunities for innovation, resulting in changes in business and society at a global scale. These technologies often disrupted business policies and processes, impacting jobs and organizational structures. Students examine how technological innovation is experienced in society and viewed over time and into the future by business people, philosophers, and sociologists. Students explore the question, How do we imagine that business, society and our place within will be affected as technology continues to advance?
Students learn organization analysis from a holistic perspective. Financial reports and financial ratios are the basis for traditional organizational analysis and builds from that foundation into the analysis of customer, supplier and employee metrics. Focus is on the Balanced Scorecard and other holistic approaches.
Prerequisites
MBA 507 or equivalent knowledge and HCMT-527
Students use a framework to explore the dynamics of human interaction within and between organizations. Throughout the course, they will use a perspective that a key function of management is to negotiate for resources and use that perspective to develop collaborative relationships with employees, vendors, suppliers, and interested communities.
Students explore the development and execution of an innovative and imaginative business strategy for the future. They consider answers to questions, such as How do you identify an opportunity for a new business that meets an otherwise unmet need? What happens when an organization fails to change when faced with a challenge to their traditional model? What are the processes that organizations use to keep themselves focused on changing stakeholder requirements and needs?
Communities look to business to have a positive impact on the world through their actions, so organizations are changing the way they do business. Mission-driven for-profit organizations are examining their HR policies, supply chains, organizational structures, marketing and even finance as they adapt to purpose-driven business models. Students explore what it means to be a purpose-driven organization by examining new business models, and the fundamental changes and challenges an organization experiences when they view business through a multidimensional lens.
Explore concepts and frameworks for how to lead effectively in today's ever-changing world. Using an integrative reflective practice approach, students examine their own approach to leadership and create an initial plan for their own leadership development, as well as the leadership development opportunities for their organization.
This course is built around a project that is designed to apply, in a comprehensive manner, the core areas of knowledge around which the MBA has been built. The project may be performed for a current employer, a sponsoring workplace or as an internship as either a service-learning project for a qualifying nonprofit organization or another organization of the student's choosing.
Prerequisites
The MBA 590 Capstone course must be taken only after all other courses in the program have been completed.
Earn a general MBA, or you can opt to differentiate your degree and earn a graduate certificate along the way in a business concentration of your choice: 
In addition to developing advanced communication and analytical skills, and a strategic mindset, graduates of the MBA online program will demonstrate a mastery of the following industry-specific competencies:
Analyze leader actions for self-awareness; emotional, social and cultural intelligences; and/or strength- based approaches leading to change in organizations.

Formulate an opinion or conclusion using an approach that includes questioning one's own assumptions, reasoning through logic, and considering diverse points of view, utilizing both primary and secondary research.

Communicate with diverse groups and individuals, including internal and external parties in a way that shares knowledge and meaning.

Ethically influence and lead others to maximize their efforts toward the achievement of a goal through collaboration and teamwork.

Develop potential business-related strategies and positions through original and divergent thinking as well as synthesis of existing ideas reflecting a willingness to embrace change.

Generate solutions to business-related problems using the appropriate technology and then clearly communicate the findings.

Influence decisions through the organization, analysis, and communication of numeric and statistical data.
Champlain College Online's business faculty, led by Department Chair Dr. Albert Orbinati, are expert practitioners in the field. Their industry expertise ensures that our business management curriculum is aligned with the needs of employers, and reflects the skills today's business professionals need for success. Classes led by our seasoned experts will give you real-world insight into the business world, and create a rich community of career-focused learning.
Alumni of the Champlain College Online MBA program work in corporations, small businesses, government organizations, and non-profits nationwide, including:
Alliance Bank
Ben & Jerry's
Burton Snowboards
Cabot Creamery
City of Burlington
Collins Aerospace
Dealer.com/Cox Automotive
Deloitte
Fidelity Investments
GE Healthcare
Internal Revenue Service 
JP Morgan Chase
Keurig Dr. Pepper
MetLife
Mylan Technologies 
National Life Group
Northrop Grumman
People's United Bank
Social Security Administration (SSA)
University of Vermont Health Network
UTC Aerospace Systems 
Titles our alumni hold include:
Accountant
Auditor
Business Administrator
Business Analyst
Chief Engineer
Chief of Staff
Chief Operating Officer 
Claims Specialist
Consultant 
Contract Specialist 
Financial Analyst 
Financial Manager
Global Inventory Planner 
HR Specialist
IT Auditor 
Management Analyst 
Program Analyst
Program Officer 
Quality Assurance Analyst 
Sr. Software Engineering Manager
Underwriting Analyst 
Increasing your career mobility is at the center of everything we do. As an online master's degree student, you get free access to the Fast Start Formula Career Bundle for getting noticed and getting hired, taught by Jen Morris, a leading executive career coach that partners with us to support our students in their job search journeys. 
Tuition & Costs
Graduate Tuition Fall '23 - Summer '24
$450
per credit military service members (family members see truED tuition)
$150
One-time graduation fee
*Based on a 3-credit course; cost will vary if course is a different number of credits
Affordability
Cost shouldn't be a barrier to going back to school. We provide a number of options to make your online education affordable.
Meet the Department Chair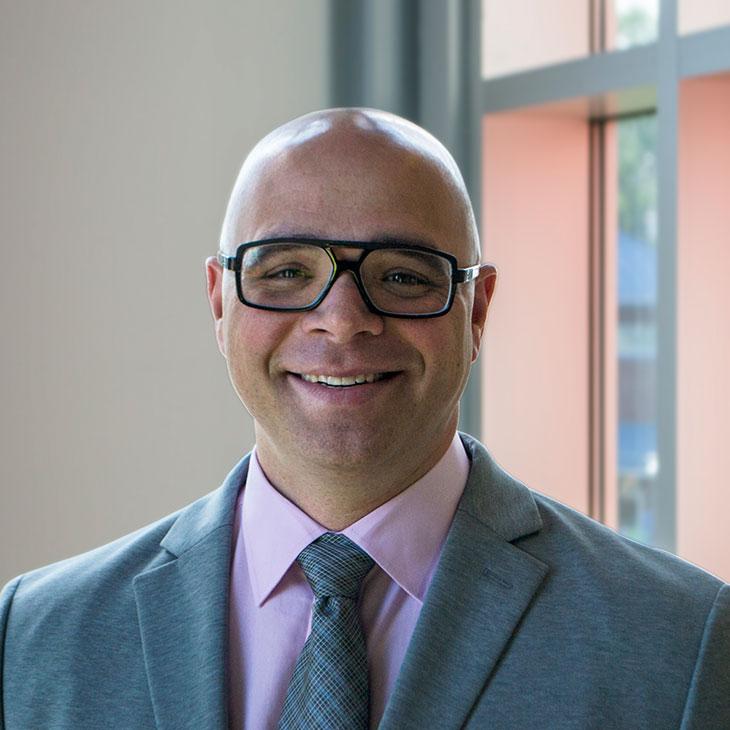 Department Chair and Assistant Professor, CCO Business Programs
Business (A.S., B.S., M.S., Certificates)
Human Resource Management (B.S., Certificates)
Leadership (M.S.)
Management Information Systems (B.S.)
Organization Development & Human Relations (M.S.)
About
Albert Orbinati, PhD, is Assistant Professor and Department Chair for the undergraduate and graduate business programs at Champlain College Online.
Prior to Champlain, Dr. Orbinati's roles have included Assistant Vice President of Online Learning and Continuing Education at Medaille University in Buffalo, NY; Dean of the School of Professional and Continuing Education at Russell Sage College in Albany, NY; and Director of Online and Non-Traditional Programs at Utica University in Utica, NY. In addition to his career in higher education, Albert is a member of the U.S. military, and currently holds the rank of Major in the Vermont Air National Guard.
Dr. Orbinati holds a B.A. in Urban Planning from Binghamton University, an M.A. in Adult Education from Central Michigan University, an M.B.A from Champlain College, and a Ph.D. in Adult Education from Capella University.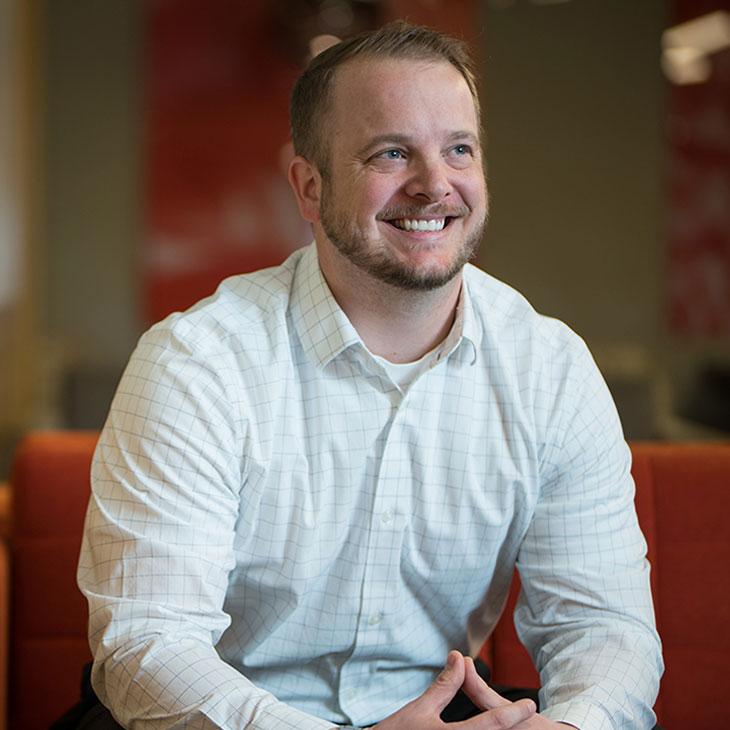 Career Growth
"Champlain provides dynamic programs that correlate to real-world scenarios and provide the flexibility you need to execute your day-to-day job. I'm thankful I earned my MBA because my career would not be where it is today if I hadn't."
Randy Blanchette
Master in Business Administration (MBA)
Program Manager, United Technologies Aerospace Systems
You may also be interested in
Request Information
Learn what you can expect from our online MBA program.