Shannon Brewster graduated from Champlain College in 2018, with a Bachelor's of Science in Cybersecurity.
Shannon Brewster began his journey at Champlain College while an employee at a multinational telecommunications company; he learned about Champlain through his company's truED alliance with the institution. He had always wanted to go back to school - after attending a number of different schools in various formats (community college, state university, and online) and obtaining an associate degree, he was ready to take the next step and earn a bachelor's degree. Motivated by the desire to create a new career path, improve his income, and inspire his kids, he enrolled in Champlain's cybersecurity program.
As someone who works in technology, Shannon found that Champlain's tech focus, with instructors who work in the fields they teach in, makes the school a unique learning environment. He was able to apply his classroom learnings to his workplace immediately, and later was able to transition into a new role at a different company - a leading cybersecurity firm - as a result of obtaining his cybersecurity degree.
To those considering a degree program at Champlain, Shannon advises that you get out of it what you put in. As he says, "it's worth the effort, just take one class at a time if necessary. It's not just about passing the class, but getting something out of it you can use."
Download Online Experience Guide
Learn what you can expect from your experience at Champlain College Online.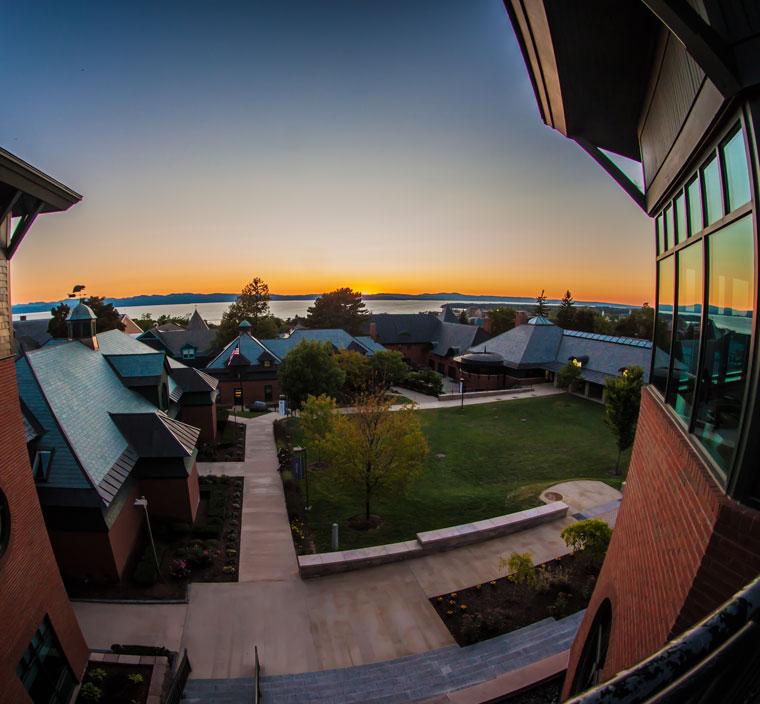 Online Experience Guide Download
Learn more about what you can expect from your online experience at Champlain.