Explore Economic Crime Investigation (B.S.)
Created for those interested in building a career fighting white-collar crime and exposing fraud, Champlain's online bachelor's degree in economic crime investigation educates students about the critical issues faced by fraud examiners and investigators every day. With a focus on hands-on learning and designed with working adults in mind, this degree program will help you differentiate yourself in the fields of law enforcement, risk management, and accounting.
Build Your Career Future
Champlain's economic crime investigation program will provide you with key soft skills (such as critical thinking and problem solving) and a robust foundation in financial fraud investigation that can be applied in both the public and private sectors. You'll also have the opportunity to build your credentials as you go and differentiate your resume through a certificate in a specialization of your choice.
Upon completion of the program, you will be prepared for both the Certified Fraud Examiner test, as determined by ASIS International and the Association of Certified Fraud Examiners (ACFE), as well as the CAMS examination that is required by the Association of Certified Anti-Money Laundering Specialists (ACAMS) for certification.
Academic Excellence and Recognition

Regionally accredited by the New England Commission of Higher Education

Ranked among the Best Online Bachelor's Programs by U.S. News & World Report

Designated as a Military Friendly School for our commitment to the military community

Named among the top MBA programs by Abound/Colleges of Distinction
Pursue Your Economic Crime Investigation Career
Graduates of the economic crime bachelor's degree program are qualified to pursue a number of career paths in financial examination, fraud examination, and private investigation in a variety of industries, including insurance, finance, and the state and federal government.
Depending on the career path that graduates select, professionals in this field can anticipate consistent job growth over time. Financial examiner careers are expected to grow 7% between 2018 and 2028 (faster than the average for all occupations) and earn a median annual salary of over $80,000. Private investigators can also expect positive career growth, with careers in the field growing 8% between 2018 (also faster than average); these jobs earn a median annual salary of over $50,000.
*Sources: Bureau of Labor Statistics (BLS), 2019;  job titles: Association of Certified Fraud Examiners, 2019
Top Jobs for Bachelor's in Economic Crime Investigation Graduates
Fraud Analyst
Fraud Examiner
Loss Prevention Specialist
Police Detective
Private Investigator
Program Details
Learn more about Champlain's 100% online economic crime investigation bachelor's degree, designed for working professionals.
Champlain's online economic crime investigation courses encompass the top skills needed by today's fraud examiner professionals. Graduates of the program are required to complete the following courses.
Professional Courses (66 credits):
Financial Accounting
Managerial Accounting
Intermediate Accounting I (15-week course)
Intermediate Accounting II (15-week course)
Forensic Accounting
Auditing
Elective
Digital Forensic Investigation Techniques
Digital Forensic Analysis
White-Collar Crime
Cybercrime
Sr. Seminar in Digital Investigation (15-week course)
Anti-Forensics & Network Forensics
Networking Fundamentals
Introduction to Python
Criminal Law
Criminal Procedure
Law of Searching & Seizing Digital Evidence
Introduction to Operating Systems
Operating Systems Forensics
Principles of Finance
Foundations of Cybersecurity
General Education Courses (54 credits):
Intro to Psychology or Intro to Sociology
Critical Reading & Expository Writing I
Critical Reading & Expository Writing II
Intro to Statistics (15-week course)
Interpersonal Communication
Microeconomics OR Macroeconomics
Intercultural Communication
Critical Thinking
Writing in the Workplace
Ethics in the Professions
Introduction to Forensic Science
Hum/Sci/Math Elective (9 credits required)
General Electives (11 credits required)
Economic Crime Investigation Course Descriptions:
Accounting is the language of business. This course introduces the student to accounting from the point of view of the user of financial reports and is appropriate for personal as well as business applications. Students explore the impact of transactions on the financial position and profitability of a business, and analyze financial reports of real-world corporations.
Managerial accounting focuses on the needs of management for accounting information to make informed decisions in the internal operations of a company. Topics include decision-making, accounting for planning and control, cost-volume-profit relationships, and budgeting.
Graduates of the economic crime investigation bachelor's online program will demonstrate the following industry-specific skills, knowledge, and competencies:
Demonstrate problem-solving skills by selecting appropriate evidence to support legal action.
Create, interpret, and identify discrepancies in financial information.
Develop investigative techniques through the principles of criminal and civil law to help discover and prosecute economic fraud.
Evaluate and effectively use financial and investigative technologies to identify, gather, and communicate evidence of economic crimes.
Use scientific methods to systematically and objectively gather, document, and analyze data in order to identify financial crimes.
Integrate financial, legal, and forensic perspectives when conducting investigations and preparing for legal actions.
Present and communicate complex information clearly and concisely.
Acquire in-demand technical, analytical and soft skills employers want - such as communication, creativity, critical thinking, and collaboration - in general education courses that are a part of this degree.
Learning outcomes for the B.S. in Economic Crime Investigation program are based on recommendations from ASIS International, Association of Certified Fraud Examiners (ACFE), and Association of Certified Anti-Money Laundering Specialists (ACAMS), and will prepare students to sit for both the CFE exam and certification exams through the International Compliance Association and the International Association of Financial Crime Investigators.
Earn a specialized certificate in a concentration of your choice as you pursue your degree, so you can build credentials as you go.
Champlain College Online's economic crime investigation faculty, led by Program Director Dr. Albert Orbinati, are expert practitioners in the field. Their industry expertise ensures that our curriculum is aligned with the needs of employers, and reflects the skills today's economic crime investigation professionals need for success. Classes led by our seasoned experts will give you real-world insight into the field, and create a rich community of career-focused learning.
Tuition & Costs
Continuing your education is an investment in your future. Learn more about our affordable tuition rates.
Affordability
Cost shouldn't be a barrier to going back to school. We provide a number of options to make your online education affordable.
Meet the Program Director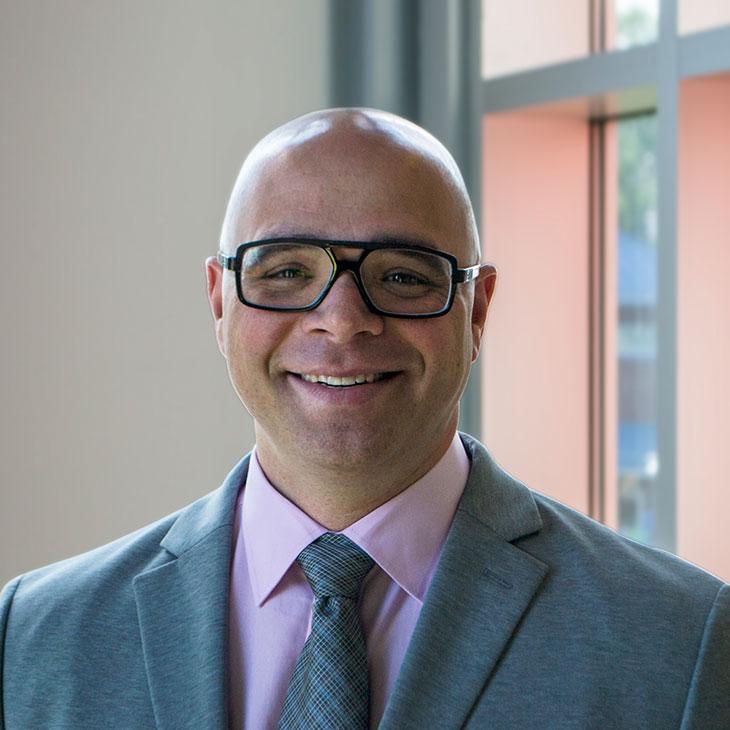 Albert Orbinati
PhD
Program Director
Business (A.S., B.S., Certificates)
Economic Crime Investigation (B.S.)
About
Albert Orbinati, PhD, is Assistant Professor and Program Director for the undergraduate business administration programs at Champlain College Online.
He has worked in various roles within the higher education and military arenas for over 15 years. Prior to Champlain, Dr. Orbinati's roles have included Assistant Vice President of Online Learning and Continuing Education at Medaille College in Buffalo, NY, Dean of the School of Professional and Continuing Education at The Sage Colleges in Albany, NY, and Director of Online and Non-Traditional Programs at Utica College in Utica, NY. He has also been an adjunct professor for the past eight years in Utica College's cybersecurity program.
In addition to his career in higher education, Dr. Orbinati is a member of the U.S. military, and currently holds the rank of Major in the Vermont Air National Guard and is the lead for marketing efforts in the State of Vermont.
Dr. Orbinati holds a B.A. in Urban Planning from Binghamton University, an M.A. in Adult Education from Central Michigan University, an M.B.A from Champlain College, and a Ph.D. in Adult Education from Capella University.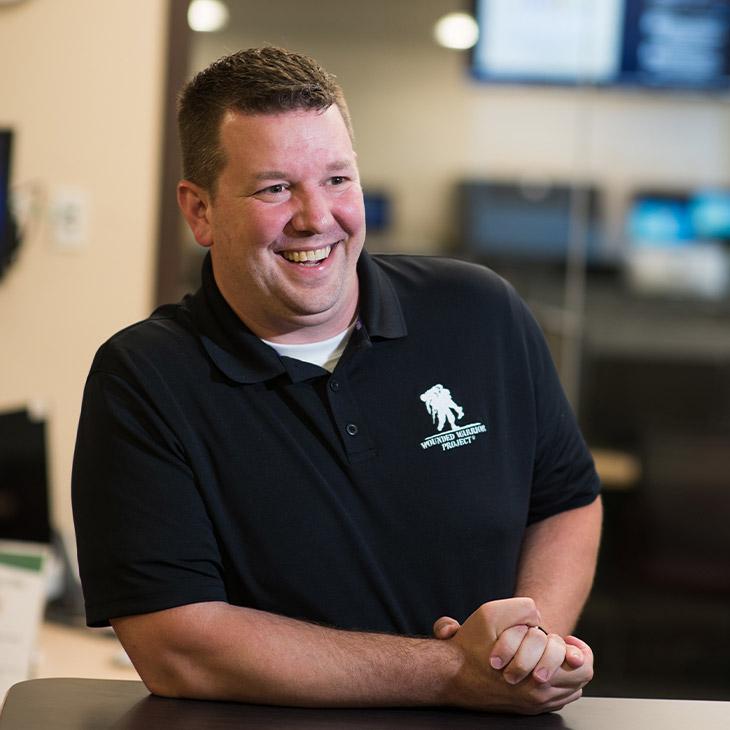 Flexibility
"I chose Champlain because it gave me the flexibility I needed. The accelerated format offers a great way to reach your goals faster, and makes earning your degree or certificate a realistic achievement that truly is obtainable."
Shane Dalziel Bachelor Degree in Computer & Information Systems
Director of Operations, VIP Media Co.
You may also be interested in
Download Program Guide
Learn what you can expect from our online bachelor's in economic crime investigation program.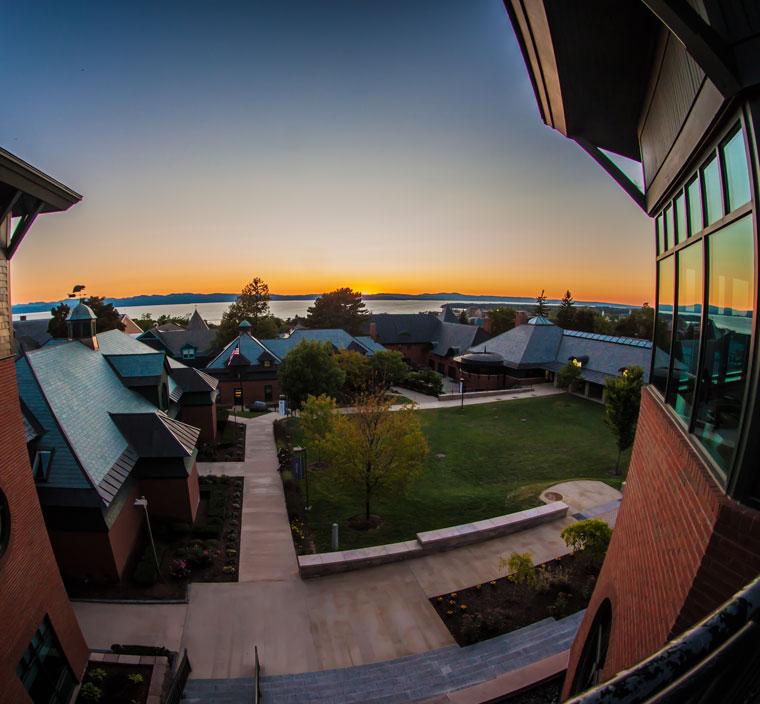 Download Program Guide
Champlain College will not share or sell personal information. Submitting this form constitutes your express written consent to agree to receive e-mails, texts, and phone messages from Champlain College at the phone number(s) and email address provided in this form.