Explore Cybersecurity
** Courses Begin Fall 2023, Term 2 **
Prepare to safeguard the digital landscape with a graduate certificate in Cybersecurity from an online college known for its award-winning cybersecurity and digital forensics programs.
In this nine-credit program, students develop a deeper understanding of cybersecurity principles and practices. Learn to assess cybersecurity risk and vulnerabilities in information systems and organizations, evaluate cyber threats, and develop effective cybersecurity and governance strategies in just three courses.
 
Take the next step
Apply (It's FREE & FAST!)
Academic Excellence and Recognition

Regionally accredited by the New England Commission of Higher Education

Ranked among the Best Online Bachelor's Programs by U.S. News & World Report

Designated as a Military Friendly School for our commitment to the military community

Named the among the best schools with accelerated bachelor's degrees by Intelligent.com
Accomplish More With a Graduate Certificate in Cybersecurity
Cybersecurity careers are expected to grow 33% between 2020 and 2030, significantly higher than the average growth for all fields.*
Business and financial occupations are expected to grow 8% from 2020 to 2030, as a result of an increasingly complex global business landscape.* Additionally, entry-level positions – like inside sales representatives and sales development representatives – yield a median annual base salary of $45,000 plus commissions.** 
*Source: Bureau of Labor Statistics (BLS), 2020
**Source: PayScale, 2021
Top Reasons to Earn a Graduate Certificate
Climb the career ladder
Build new skills
Earn a recognized credential
Differentiate your resume
Test a new field
Pursue a passion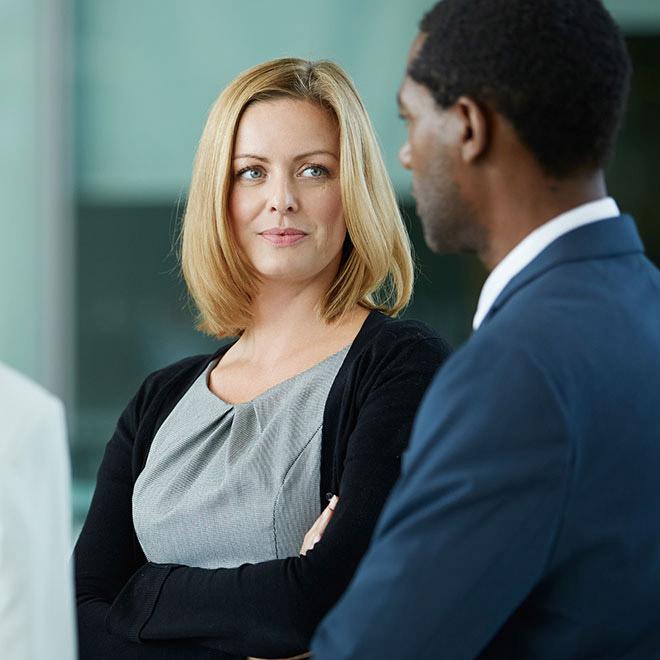 Program Details
Learn more about Champlain's 100% online cybersecurity graduate certificate, designed for working professionals.
Champlain's online cybersecurity courses encompass the top skills needed by today's business professionals.
** Courses Begin Fall 2023, Term 2 **
Required Courses
In this course, students examine essential cybersecurity concepts in the context of different business environments. Students explore a range of topics, including risk, vulnerabilities, security architecture and design, identity and access management, and incident response.
In this course, students learn about threat actors, and threat intelligence collection, analysis, and dissemination. Students also learn how to analyze cyber threats and develop effective countermeasures and examine the legal and ethical implications of threat intelligence gathering and sharing.
In this course, students learn how to develop and implement effective cybersecurity policies and procedures, and study legal and regulatory requirements in cybersecurity, including data protection laws and standards. Students also learn how to align cybersecurity strategies with business objectives.
Graduates of the cybersecurity online graduate certificate program will demonstrate the following industry-specific skills, knowledge, and competencies:
Assess cybersecurity risk and vulnerabilities in information systems and organizations.
Analyze various types of cyber threats.
Evaluate cybersecurity risk management strategies.
Develop cybersecurity policies and procedures.
Champlain College Online's IT faculty, led by program director Kathleen Hyde, are expert practitioners in the field. Their industry expertise ensures that our  graduate curriculum is aligned with the needs of employers, and reflects the skills today's information technology professionals need for success. Classes led by our seasoned experts will give you real-world insight into the field and create a rich community of career-focused learning.
Valued at over $1,000, the career bundle is offered to Champlain College Online students and includes: 
Fast Start Formula Course: The Fast Start Formula Course for getting noticed and getting hired is taught by Jen Morris, an executive career coach that we've developed a partnership with to support our students in their job search journeys. This course is online, self-paced and full of tips and tricks to land a job you'll love.
Live Webinars: Log-on to ask your specific job search questions, get live "hot seat" coaching and gain valuable insights from leading career coach, Jen Morris.
Landing A Job You'll Love Ebook: Download this ebook full of tips and tricks for standing out from the competition. From how to optimize your LinkedIn profile, to insider information on how recruiters work and bypassing the automated application websites, you'll be sure to learn how rise to the top. 
Upon enrollment in a degree or certificate, your access to the Fast Start Formula Career Bundle will made available to you. 
Tuition & Costs
Graduate Tuition Fall '23 - Summer '24
$450
per credit military service members (family members see truED tuition)
$150
One-time graduation fee
*Based on a 3-credit course; cost will vary if course is a different number of credits
Affordability
Cost shouldn't be a barrier to going back to school. We provide a number of options to make your online education affordable.
Meet the Program Director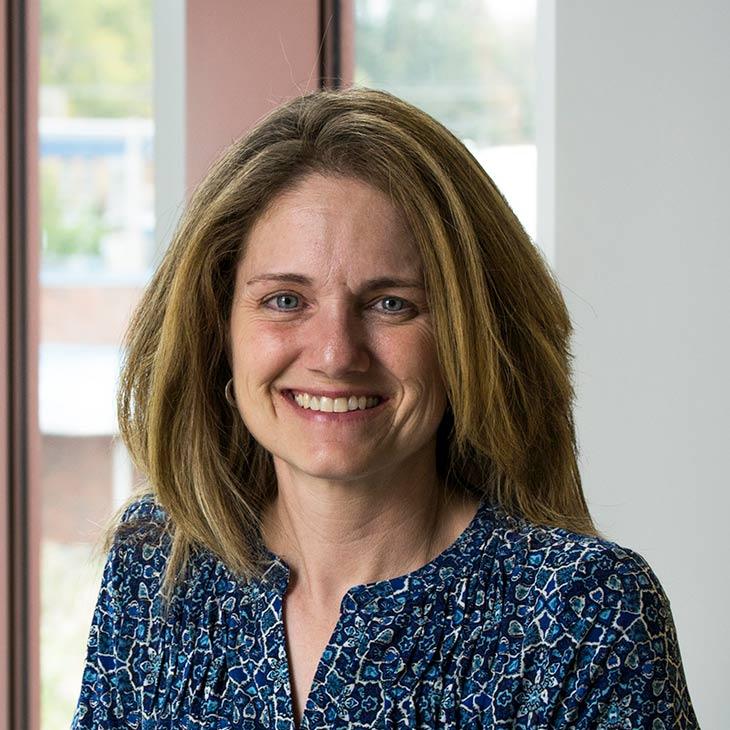 Chair, Cybersecurity Programs
Computer Forensics & Digital Investigations (B.S., Certificate)
Computer Information Systems (B.S.)
Information Security (M.S., Certificate)
Management Information Systems (B.S.)
Web Design & Development (A.S., B.S., Certificates)
About
Kathleen Hyde, MCIS, MBA, is the Chair of Cybersecurity Programs for Champlain College Online. She is responsible for the online cybersecurity and computer forensics and digital investigations undergraduate programs, as well as the M.S. in digital forensic science program.
As program director, Ms. Hyde maintains the cybersecurity and digital forensic programs' competitive and relevant edge, promotes the growth of the nation's cybersecurity workforce, and shares her passion for lifelong learning by teaching several online classes.
For more than 20 years, Ms. Hyde has provided consulting services in cybersecurity, data recovery, business continuity, and digital forensics to government, retail, finance, professional, and residential customers. She has also served as an instructor for Champlain's cybersecurity program and a subject-matter expert for course development for the past three years. Her areas of expertise and interest include insider threat detection, emerging threats and defenses, digital privacy and surveillance, and cybersecurity for educators.
Ms. Hyde holds both an MBA and an M.S. in Computer Information Studies from the University of Phoenix.
You may also be interested in
Download the Online Experience Guide
Learn what you can expect from your online experience at Champlain College Online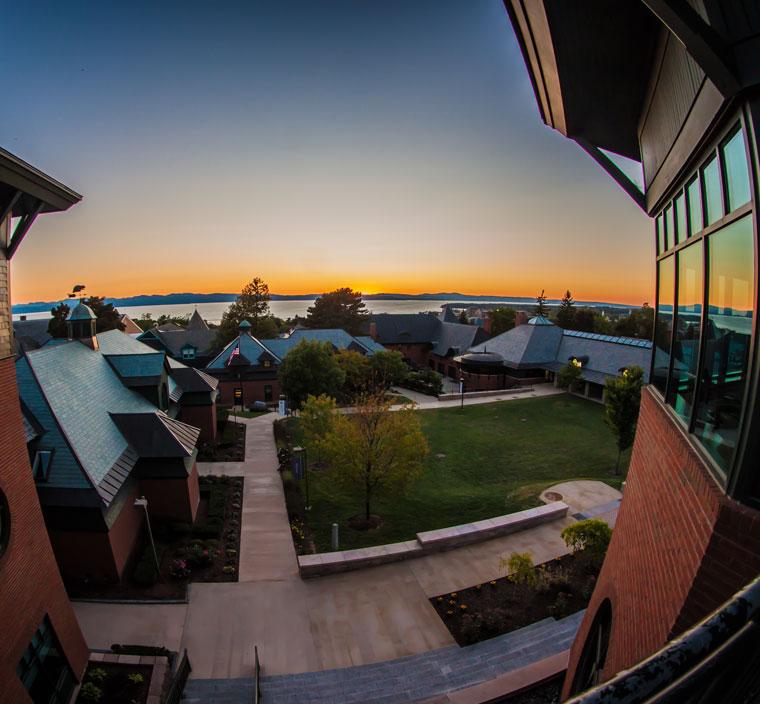 Download Online Learning Experience Guide