Explore Human Relations & Organization Development
Learn how to successfully lead, inspire, and cultivate diverse talent with a degree that combines the value of a human resources education with expertise in organizational strategy. Champlain's online master's degree in human relations and organization is interdisciplinary by nature, and prepares students to nimbly address today's top organizational challenges. With an emphasis on applied learning, and the ability to specialize your human relations degree through an embedded certificate of your choice, this program will give you a competitive advantage in the business world.
Differentiate Your Master's Degree
Focus on your primary interests and set yourself apart with a graduate certificate that can be earned along the way in a business concentration of your choice: 
Build Your Career Future
Designed for both mid-career professionals and those seeking to join the field, this program will help facilitate career growth and opportunities for real-world application of knowledge. You'll gain an expertise in management and organization behavior, become a self-aware and engaged leader, and develop your creative problem-solving skills, transforming into a modern human relations and organizational strategy professional.
Take the next step
Apply (It's FREE & FAST!)
Academic Excellence and Recognition

Regionally accredited by the New England Commission of Higher Education.

Ranked among the Best Online Graduate Business Programs by U.S. News & World Report

Designated as a Military Friendly School for our commitment to the military community

Named the Best Private Online College by Intelligent.com
Take the next step in your work life by creating new perspectives and methodologies for identifying and leveraging opportunities masked as challenges, and the cultural context within which they occur.  Through gaining the expertise of both a master's in organizational development and a human relations degree, as well as the critical soft-skills needed in advanced roles, graduates of Champlain's MS in human relations and organization development program will be prepared to pursue leadership roles in the field.
Master's degrees are in high demand and employment in master's-level occupations is projected to grow by 15% from 2019 to 2029. A master's degree also pays off: the median salary for professionals with a master's degree is $78,210.*
*Sources: Bureau of Labor Statistics (BLS), 2020; job titles: Payscale, 2020
Top Jobs for Master's in Human Relations & Organization Development Graduates
Change Management Specialist
Compensation and Benefits Manager
Director of Human Resources
HR Analytics Specialist
Training and Development Manager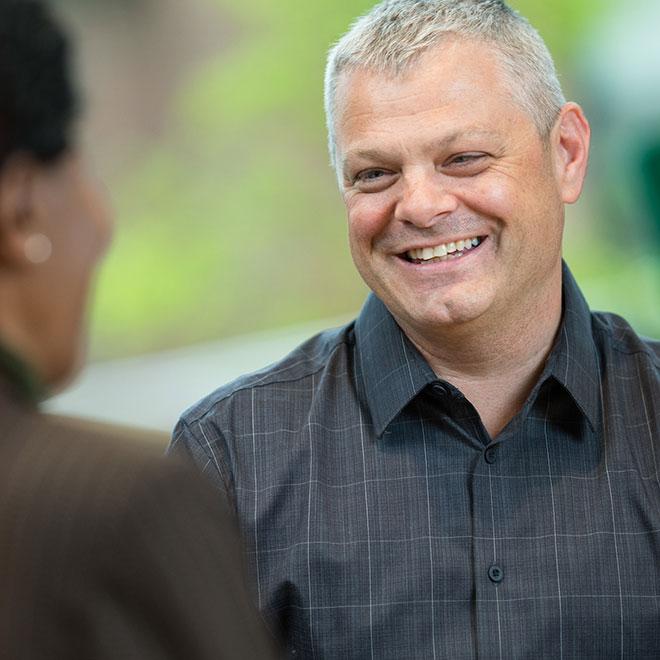 Program Details
Learn more about Champlain's 100% online Master's in human relations and organization development program, designed for working professionals.
Champlain's online human relations classes and organizational development courses encompass the top skills needed by today's human resources professionals.
Core Courses Including Graduate Level Elective (18 Credits)
Specialization Courses: Choose either Employment Law, Leadership or Positive Organization Development (12 Credits)
Required Courses (15 Credits plus 3 Credits Graduate Level Elective):
To gain a foundation for the Human Resource certificate, students take a macro-view of the field and examine the role of an HR department as a critical strategic business partner within the organization. Students integrate concepts and current workplace issues, including using new technologies in the field; the need for a broader understanding of business and culture; and how to build and support agile teams that work effectively.
Be introduced to the foundational ideas of organization development (OD) theory, informed by historical roots and current strategies. Attend?to the nature of organizational complexity in today's world and recognize the need for an evolved approach to organizational change. The emerging dialogic mindset is contrasted to the diagnostic mindset that historically pervaded OD practice. Learning is both theoretical and applied; students will form the basis for a change in their own context to integrate theory into practice.
Diversity is different from inclusion and organizations often miss the real opportunity to successfully move to a culture of inclusion. Students will look at organization development theory and change models to address diversity as organizational change, thus leading to inclusive policies, practices and procedures in all dimensions of the organization. They will explore diversity as it relates to race/color/sex and will also include diversity as it relates to other facts such as appearance, generational beliefs, economic status and gender identity.
Coaching in the workplace draws on many related fields including behavioral science, systems thinking and the study of change. After a review of those areas, students will use that foundation to develop a range of coaching tools. Learn to ask the right questions, provide applicable feedback, use a customized approach and help employees learn to independently grapple with problems and find solutions. Finally students will use coaching to deepen an individual's self-awareness to promote action and accountability.
Prerequisites
Complete MGMT-536 MGMT-545
In this capstone course, students complete an applied project to support the translation and application of core concepts and program competencies, including those in the embedded certificate. Students will learn about and use action research principles, as appropriate for their individual research topic, and reflect on research practices and results.
Prerequisites
Complete certificate requirements prior to begining capstone.
Employment Law Specialization Courses (12 Credits):
This course offers an overview of fundamental areas of employment law. Topics include job discrimination and related laws, labor law and labor relations, plant and job safety, public officers and employees, employee contracts, self-employment, Americans with Disabilities Act, Equal Employment Opportunity Act, non-competition agreements, workers' compensation, unemployment obligations, and personnel issues such as drug testing, lie detectors, whistle-blowing, and wrongful discharge.
Students will examine the various laws prohibiting discrimination in the workplace, with a focus on federal statutes and regulations. Topics include liability under Title VII, ADA, ADEA, and the FMLA. Students will consider workplace discrimination related to race, sex, religion, national origin, physical disability, age, and sexual orientation. The students will also learn about how complaints are filed with and investigated by the EEOC, with a detailed discussion on how the employer is required to respond to these complaints
Students will examine the decisions and statutes relating to the rights of workers to organize, the collective bargaining process, legal issues related to strikes, boycotts, and picketing, and the role of individual rights within unions. Students will also examine the structure, mission, and procedures of the National Labor Relations Board, the distinction between NLRB decisions and court decisions, and the relationship between the two.
Students will examine the laws that regulate how employees should be hired, fired, promoted, disciplined, or evaluated in unionized and nonunionized environments. It explores the steps an employer should take to avoid allegations of discrimination during the hiring, firing, or disciplinary process. The course also examines the legal limits on monitoring an employee's email, computer usage, and outside activities (including social media) and examines the legal limits on drug testing employees and checking an employee's criminal, credit, and medical background.
Leadership Specialization Courses (12 Credits):
Explore concepts and frameworks for how to lead effectively in today's ever-changing world. Using an integrative reflective practice approach, students examine their own approach to leadership and create an initial plan for their own leadership development, as well as the leadership development opportunities for their organization.
Explore the formal and informal communication strategies that help leaders influence beyond their formal authority. Topics will include how to have generative conversations, communication tactics for engaging stakeholders, cross cultural communications, managing conflict, building impactful narratives that engage and inspire, and the impact of technology on communication in today's organizations.
Examine how to cultivate meaningful relationships across an organizational system, from co-workers, to team members, to broader stakeholders. Attention will be given to how to leverage both formal and informal relationships to create positive impact. Topics include perceptions, motivation, emotional intelligence, building teams, and conflict management.
Explore how to accelerate organizational change by focusing on and leveraging the core strengths of individuals and the collective system. Learn how to challenge the traditional deficit mindset that pervades organizations, and how to use evidence-based appreciative practices to cultivate shared leadership across a system.
Positive Organization Development Specialization Courses (12 Credits):
A strength-based renaissance has emerged within the social sciences in response to calls for new explorations into the positive side of organizational life. Going beyond the myopic focus on deficits that had predominated the field of OD to date, learners will explore the myriad of exciting work happening in the fields that inform the theory and practice of PosOD, including: appreciative inquiry, positive organizational scholarship, positive psychology, design theory, and the rise of sustainable enterprises.
Prerequisites
Admission to the Positive Organization Development Certificate Program.
Learners will explore the fundamental relationship between inquiry and change and experiment with the power that questions have to shape organizational life. Through observation of and reflection upon the questions asked by and to them in their own organizational lives, learners will explore how every effective organizational change process begins with the very questions we ask. The theory and practice of 'inquiry based leadership' will be detailed as a framework to create effective organizational interventions at every level within an organization.
Learners will take a deep dive into the theory and practice of Appreciative Inquiry as a specific philosophy and action-research framework for creating positive organizational change. Case studies will explore how AI has been applied in different sectors to create positive whole-system change. Learners will be introduced to the practical tools and resources for engaging groups and organizations in AI, as well as applying the principles of AI to their own life.
A key aspect of PosOD involves the identification and augmentation of strengths within all levels of an organization. Learners will explore the myriad of strength-based assessment tools, beginning with tools and techniques for uncovering strengths at the individual level, the team level, the organizational level, and community level. This class focuses on how to uncover strengths and assets that often go under utilized and how to use this data in strategic ways for creating positive organizational change.
In addition to developing advanced communication and analytical skills, and a strategic mindset, graduates of the human relations and organization development master's online program will demonstrate a mastery of the following industry-specific competencies:
Put theory into practice in complex organizational settings with diverse workplace groups.
Analyze organizational contexts and cultures to develop dynamic problem-solving approaches.
Develop ethical patterns of communication that demonstrate self-awareness and an understanding of an organization's culture and purpose.
Exemplify reflective, responsive, and engaged leadership.
Demonstrate the role of relationships and social capital within organizations as a means of cultivating culture and workplace capacity.
Exhibit proficiency in a discipline-specific area of human relations and organizational development studies.
Champlain College Online's human relations and organizational development faculty, led by Faculty Lead Lindsey Godwin, PhD, are expert practitioners in the field. Their industry expertise ensures that our curriculum is aligned with the needs of employers, and reflects the skills today's human resources professionals need for success. Classes led by our seasoned experts will give you real-world insight into the field and create a rich community of career-focused learning.
Alumni of the Champlain College Online human relations and organization development program work in corporations, small businesses, government organizations, and non-profits nationwide. These include:
Bayada Home Healthcare
Burlington Police Department
BPSI
Comcast Communications 
Dartmouth Hitchcock Medical Center
Department of Homeland Security (DHS)
Department of Veterans Affairs 
Federal Aviation Administration (FAA)
Federal Trade Commission (FTC)
Internal Revenue Service (IRS)
IBM Corporation 
Keurig Dr. Pepper
Massachusetts State Police
PWC
U.S. Department of State
U.S. Postal Service 
VELCO
Titles our alumni hold include:
Analyst
Assistant Director
Contracting Officer 
Client Services Manager 
HR Advisor 
HR Specialist
Legal Assistant 
IT Consultant 
Operations Program Specialist
Outreach Specialist 
Program Integrity Clinical Manager
Regional Operations Manager
Revenue Agent 
Safety Systems Analyst
Sr. HR Specialist 
Social Insurance Specialist
Technical Expert 
Increasing your career mobility is at the center of everything we do. As an online master's degree student, you get free access to the Fast Start Formula Career Course for getting noticed and getting hired, taught by Jen Morris, a leading executive career coach that partners with us to support our students in their job search journeys. This online course is self-paced and full of tips and tricks to land a job you'll love. Jen also hosts live webinars to answer specific questions, share additional insights, and does live "hot seat" coaching.
Tuition & Costs
Continuing your education is an investment in your future. Learn more about our affordable tuition rates.
Affordability
Cost shouldn't be a barrier to going back to school. We provide a number of options to make your online education affordable.
Upcoming Information Sessions
ET
MS in Human Relations & Organization Development Information Session
Attend this informational webinar with Program Director, Dr. Linda Miller, CPA, and an admissions representative to learn how the Master of Science in Human Relations & Organization Development will equip you to manage talent and nurture business growth across the public sector, nonprofits and private industry.
Register Now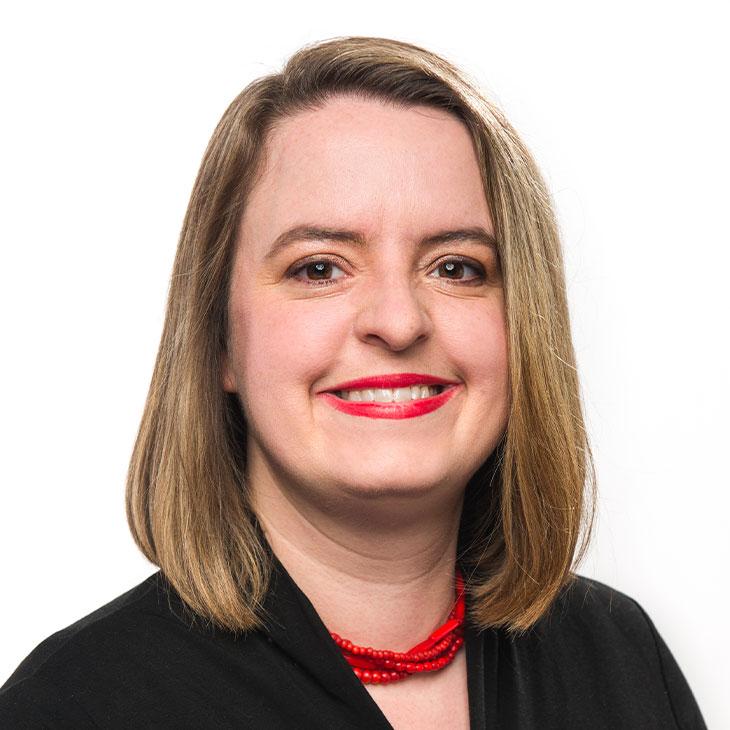 Lindsey Godwin
PhD
Lead Faculty
Executive Leadership (M.S.)
Human Relations & Organization Development (M.S.)
Accounting (B.S.)
Business Administration (B.S.)
Finance (B.S.)
International Relations (B.S.)
Management & Innovation (B.S.)
Creative Media (B.F.A.)
About
Dr. Lindsey Godwin is the Robert P. Stiller Endowed Chair of Management at the Robert P. Stiller School of Business. She holds an MS in Conflict Analysis and Resolution from George Mason University and a Ph.D. in Organizational Behavior from the Weatherhead School of Management at Case Western Reserve University, where she studied with David Cooperrider and Ron Fry, the thought leaders in Appreciative Inquiry.
Before coming to Champlain, Dr. Godwin served as a research associate for the Center for Business as Agent of World Benefit (B.A.W.B.) at Case Western Reserve University (now the Fowler Center for Sustainable Value) and remains a creative contributor to the Fowler Center today. Her work has been published in a variety of journals and books, such as the Oxford Handbook of Positive Organizational Scholarship. Dr. Godwin was recently a Journal of Business Ethics guest editor for a special issue on positive organizational ethics; she also served as guest editor for a special issue on advances in the AI Summit for the AI Practitioner Journal. Dr. Godwin is an editor and contributor for the fourth volume in the research book series Advances in Appreciative Inquiry.
Dr. Godwin has presented at national and international conferences, including the Annual Academy of Management Meetings. She has served as co-chair for past World Appreciative Inquiry Conferences held in Orlando, Florida and Kathmandu, Nepal and on the Advisory Board for the conference in Ghent, Belgium as well as a 2015 conference in South Africa. With a passion for helping organizations leverage their potential through strengths-based change, Dr. Godwin has consulted with organizations including Green Mountain Coffee Roasters, the Vermont Federal Executive Association (VTFEA), World Vision, the Houston Independent School District, the California Teachers Association, Imagine Nepal, the United Nations, the American Society of Association Executives and the Leahy Center for Lake Champlain.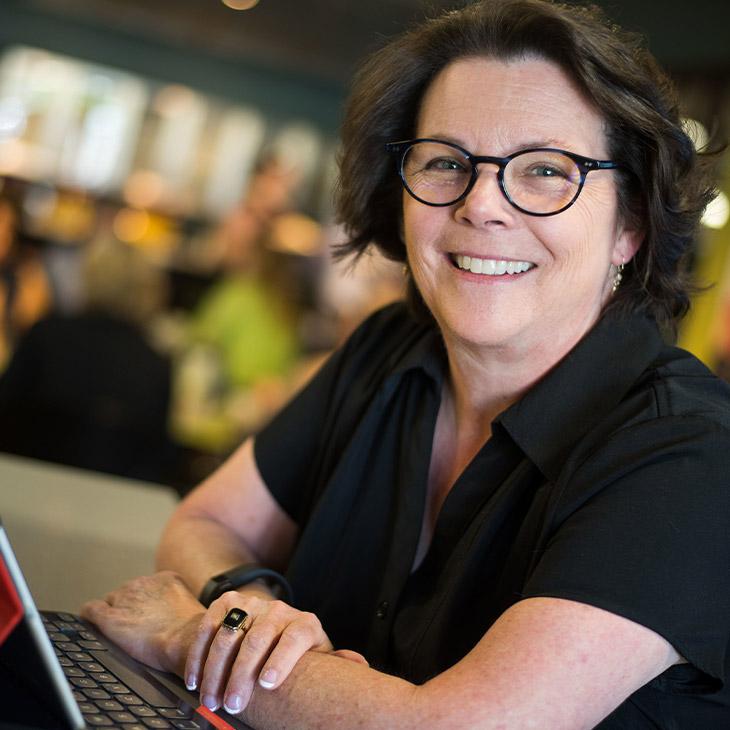 Champlain Community
"I hadn't attended college in 40 years, and I was afraid I couldn't use a computer well enough to do an online degree. But somebody at Champlain was always there to help - I'd just call and say, 'I don't know how to do this,' and they'd teach me."
Leslie Alexander Nakashima Bachelor's Degree in Integrated Studies
Master's Degree in Human Relations and Organization Development
You may also be interested in
Download Program Guide
Learn what you can expect from our online master's in human relations and organization development program.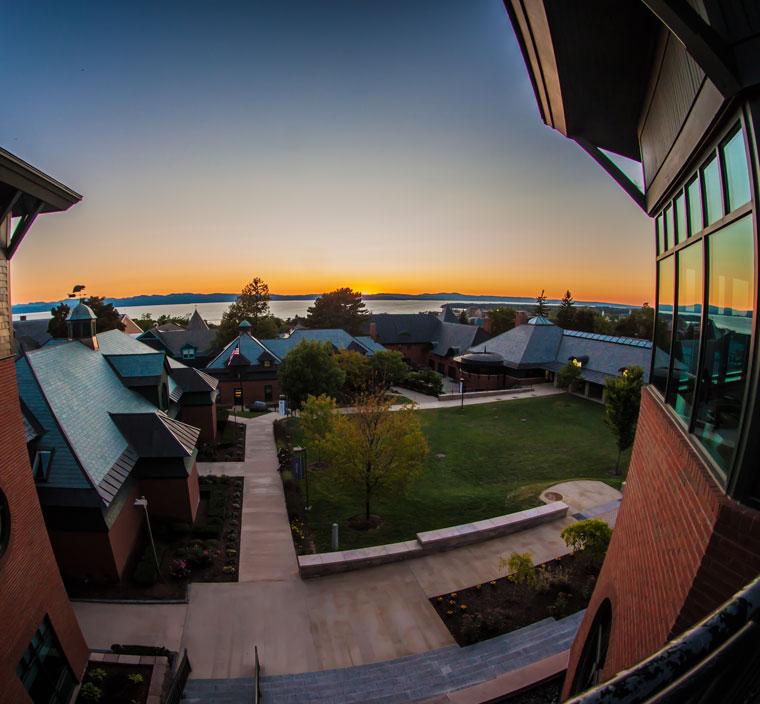 Download Program Guide
Champlain College will not share or sell personal information. Submitting this form constitutes your express written consent to agree to receive e-mails, texts, and phone messages from Champlain College at the phone number(s) and email address provided in this form.