Explore Human Relations & Organization Development (M.S.)
Learn how to successfully lead, inspire, and cultivate diverse talent with a degree that combines the value of a human resources education with expertise in organizational strategy. Champlain's online master's degree in human relations and organization is interdisciplinary by nature, and prepares students to nimbly address today's top organizational challenges. With an emphasis on applied learning, and the ability to specialize your degree through an embedded certificate of your choice, this program will give you a competitive advantage in the business world.
Build Your Career Future
Designed for both mid-career professionals and those seeking to join the field, this program will help facilitate career growth and opportunities for real-world application of knowledge. You'll gain an expertise in management and organization behavior, become a self-aware and engaged leader, and develop your creative problem-solving skills, transforming into a modern human relations and organizational strategy professional.
Academic Excellence and Recognition

Regionally accredited by the New England Commission of Higher Education

Ranked among the Best Online Bachelor's Programs by U.S. News & World Report

Designated as a Military Friendly School for our commitment to the military community

Named among the top MBA programs by Abound/Colleges of Distinction
Take the next step in your work life by creating new perspectives and methodologies for identifying and leveraging opportunities masked as challenges, and the cultural context within which they occur. With a valuable combination of both human resources and organizational development expertise, and the critical soft-skills needed in advanced roles, graduates of Champlain's master's in human relations and organization development program will be prepared to pursue leadership roles in the field.
Master's degrees are in high demand in the business world, and employment in human resources occupations is projected to grow by 7% percent from 2018 to 2028. A master's degree also pays off: the median salary for professionals with a master's degree is $72,800+.*
*Sources: Bureau of Labor Statistics (BLS), 2019; job titles: Payscale, 2019
Top Jobs for Master's in Human Relations & Organization Development Graduates
Change Management Specialist
Compensation and Benefits Manager
Director of Human Resources
HR Analytics Specialist
Training and Development Manager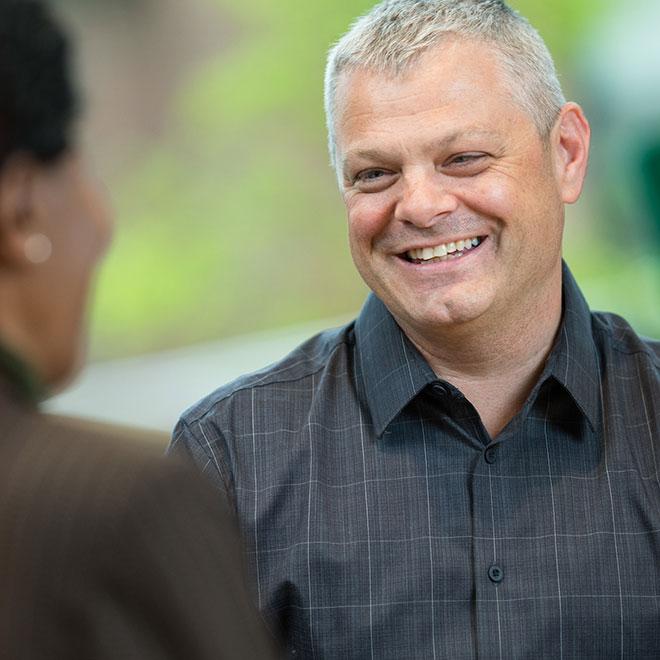 Program Details
Learn more about Champlain's 100% online Master's in human relations and organization development program, designed for working professionals.
Champlain's online human relations and organization development courses encompass the top skills needed by today's human resources professionals.
Required Courses:
Human Resources Foundation
Diversity & Creating a Culture of Inclusion
Organization Development Foundations
Coaching In The Workplace
HR & OD Capstone
Then choose from one of three areas of concentration: employment law, leadership, or Positive Organization Development. See below for details. 
Human Relations & Organization Development Course Descriptions:
Gain the confidence to guide the strategic and tactical management of an organization's talent, and deepen your knowledge of the legalities of highly-regulated business environments. 
Courses Required for Concentration in Employment Law:
Employment Law
Employment Discrimination
Labor Law
Legal Aspects of Human Resources
Gain a deeper understanding of who you are as a leader, with a focus on leading change in organizations and bringing together diverse people and perspectives to guide them toward a common goal.
Courses Required for Concentration in Leadership:
Leadership Foundation: Competencies and Core Values
Organizational Change: Theory and Practice
Become a more effective champion of positive change within your organization, and gain a foundation in the philosophies, theories, applications and practice of Positive Organization Development.
Courses Required for Concentration in Positive Organization Development:
Foundations of Positive Organizational Change 
The Art of Question: Inquiry-Based Change in Organizations
Advanced Applications of Appreciative Inquiry
Strength-based Assessment & Analysis Methods
In addition to developing advanced communication and analytical skills, and a strategic mindset, graduates of the human relations and organization development master's online program will demonstrate a mastery of the following industry-specific competencies:
Put theory into practice in complex organizational settings with diverse workplace groups.
Analyze organizational contexts and cultures to develop dynamic problem-solving approaches.
Develop ethical patterns of communication that demonstrate self-awareness and an understanding of an organization's culture and purpose.
Exemplify reflective, responsive, and engaged leadership.
Demonstrate the role of relationships and social capital within organizations as a means of cultivating culture and workplace capacity.
Exhibit proficiency in a discipline-specific area of human relations and organizational development studies.
Champlain College Online's human relations and organizational development faculty, led by Faculty Lead Lindsey Godwin, PhD, are expert practitioners in the field. Their industry expertise ensures that our curriculum is aligned with the needs of employers, and reflects the skills today's human resources professionals need for success. Classes led by our seasoned experts will give you real-world insight into the field and create a rich community of career-focused learning.
Alumni of the Champlain College Online human relations and organization development program work in corporations, small businesses, government organizations, and non-profits nationwide. These include:
Bayada Home Healthcare
Burlington Police Department
BPSI
Comcast Communications 
Dartmouth Hitchcock Medical Center
Department of Homeland Security (DHS)
Department of Veterans Affairs 
Federal Aviation Administration (FAA)
Federal Trade Commission (FTC)
Internal Revenue Service (IRS)
IBM Corporation 
Keurig Dr. Pepper
Massachusetts State Police
PWC
U.S. Department of State
U.S. Postal Service 
VELCO
Titles our alumni hold include:
Analyst
Assistant Director
Contracting Officer 
Client Services Manager 
HR Advisor 
HR Specialist
Legal Assistant 
IT Consultant 
Operations Program Specialist
Outreach Specialist 
Program Integrity Clinical Manager
Regional Operations Manager
Revenue Agent 
Safety Systems Analyst
Sr. HR Specialist 
Social Insurance Specialist
Technical Expert 
Tuition & Costs
Continuing your education is an investment in your future. Learn more about our affordable tuition rates.
Affordability
Cost shouldn't be a barrier to going back to school. We provide a number of options to make your online education affordable.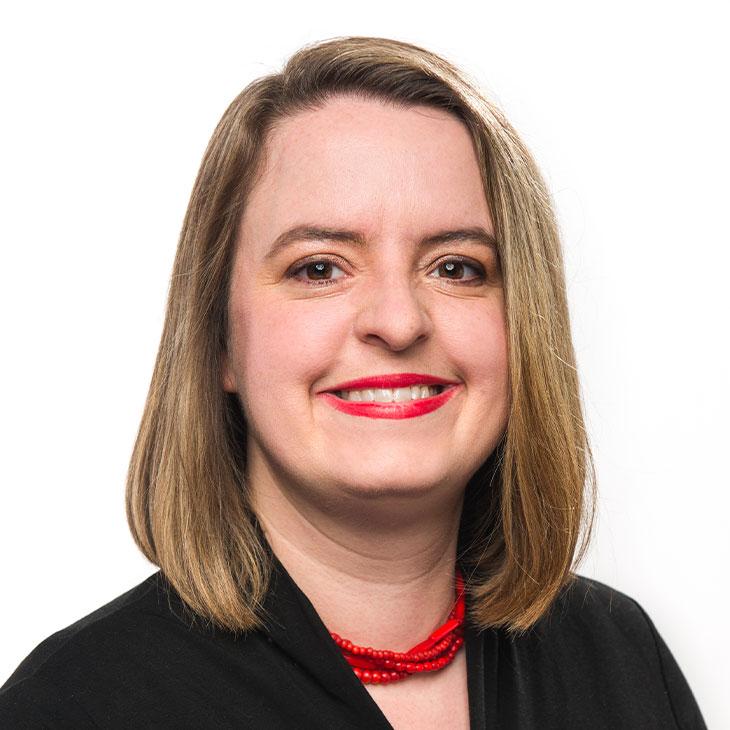 Lindsey Godwin
PhD
Lead Faculty
Executive Leadership (M.S.)
Human Relations & Organization Development (M.S.)
Accounting (B.S.)
Business Administration (B.S.)
Finance (B.S.)
International Relations (B.S.)
Management & Innovation (B.S.)
Creative Media (B.F.A.)
About
Dr. Lindsey Godwin is the Robert P. Stiller Endowed Chair of Management at the Robert P. Stiller School of Business. She holds an MS in Conflict Analysis and Resolution from George Mason University and a Ph.D. in Organizational Behavior from the Weatherhead School of Management at Case Western Reserve University, where she studied with David Cooperrider and Ron Fry, the thought leaders in Appreciative Inquiry.
Before coming to Champlain, Dr. Godwin served as a research associate for the Center for Business as Agent of World Benefit (B.A.W.B.) at Case Western Reserve University (now the Fowler Center for Sustainable Value) and remains a creative contributor to the Fowler Center today. Her work has been published in a variety of journals and books, such as the Oxford Handbook of Positive Organizational Scholarship. Dr. Godwin was recently a Journal of Business Ethics guest editor for a special issue on positive organizational ethics; she also served as guest editor for a special issue on advances in the AI Summit for the AI Practitioner Journal. Dr. Godwin is an editor and contributor for the fourth volume in the research book series Advances in Appreciative Inquiry.
Dr. Godwin has presented at national and international conferences, including the Annual Academy of Management Meetings. She has served as co-chair for past World Appreciative Inquiry Conferences held in Orlando, Florida and Kathmandu, Nepal and on the Advisory Board for the conference in Ghent, Belgium as well as a 2015 conference in South Africa. With a passion for helping organizations leverage their potential through strengths-based change, Dr. Godwin has consulted with organizations including Green Mountain Coffee Roasters, the Vermont Federal Executive Association (VTFEA), World Vision, the Houston Independent School District, the California Teachers Association, Imagine Nepal, the United Nations, the American Society of Association Executives and the Leahy Center for Lake Champlain.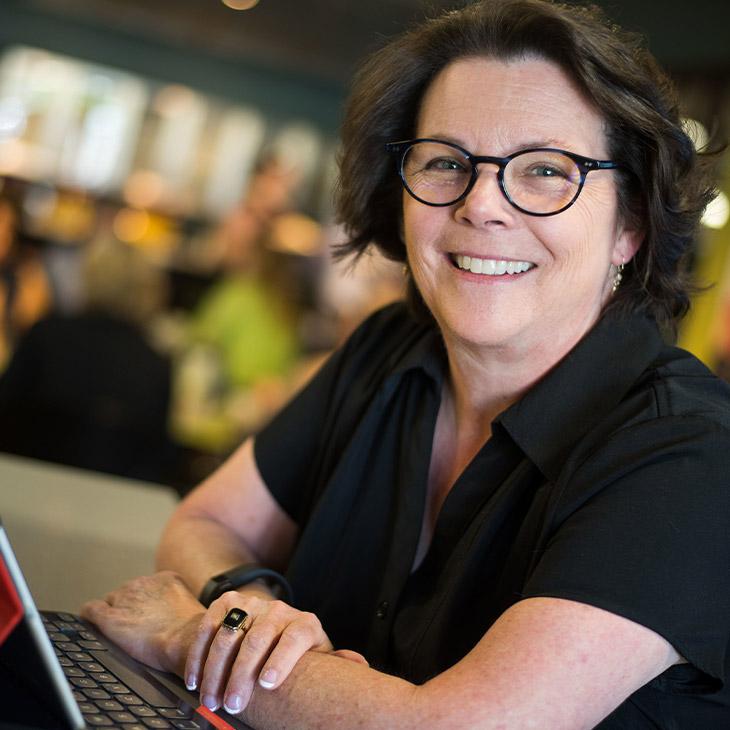 Champlain Community
"I hadn't attended college in 40 years, and I was afraid I couldn't use a computer well enough to do an online degree. But somebody at Champlain was always there to help - I'd just call and say, 'I don't know how to do this,' and they'd teach me."
Leslie Alexander Nakashima Bachelor's Degree in Integrated Studies
Master's Degree in Human Relations and Organization Development
You may also be interested in
Download Program Guide
Learn what you can expect from our online master's in human relations and organization development program.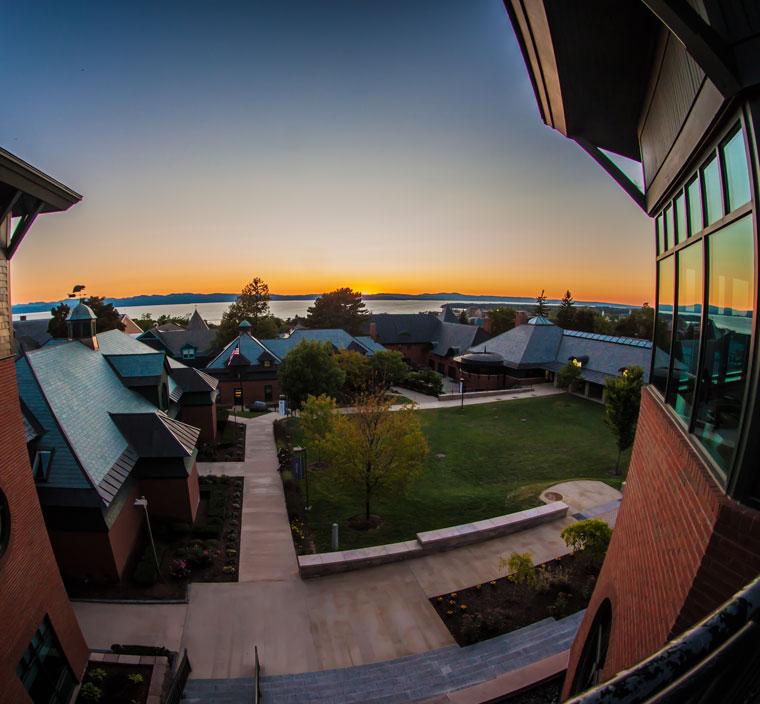 Download Program Guide
Champlain College will not share or sell personal information. Submitting this form constitutes your express written consent to agree to receive e-mails, texts, and phone messages from Champlain College at the phone number(s) and email address provided in this form.