Explore Information Technology Fundamentals
Build fundamental IT skills and enter this in-demand field with a credential employers will respect with Champlain's IT Fundamentals, our online information technology certificate program.
Build Your Career Future
We understand how important it is for busy working adults to gain knowledge and expertise quickly, which is why our certificate in information technology fundamentals coursework is applicable to the workplace from day one. Whether you've already earned an undergraduate degree or you're currently pursuing your bachelor's degree, an online information technology certificate is a great way to earn a credential in the field, get your resume noticed, and demonstrate proficiency in a focused area of knowledge.
Fast Start Formula Career Bundle
Propel your career even further by upgrading your certificate with our Fast Start Formula Career Bundle designed to get you noticed and get you hired. Gain access to the Fast Start Formula Career Course, the Landing A Job You'll Love Ebook, live webinars with "hot seat" coaching by Executive Career Coach Jen Morris and a one-year membership to the leading job search website for remote and flexible jobs, Flex Jobs. 
Take the next step
Apply (It's FREE & FAST!)
Academic Excellence and Recognition

Regionally accredited by the New England Commission of Higher Education

Ranked among the Best Online Bachelor's Programs by U.S. News & World Report

Designated as a Military Friendly School for our commitment to the military community

Named the Best Private Online College by Intelligent.com
Gain New Skills With a Certificate
Computer and information technology occupations are projected to grow 13% from 2020 to 2030, much faster than the average for all new occupations.*
*Source: Bureau of Labor Statistics (BLS), 2020
Top Reasons To Pursue a Certificate
Enter a new field
Build new skills
Gain knowledge on your way toward a degree
Differentiate your resume
Earn a credential
Demonstrate proficiency in a focused area of learning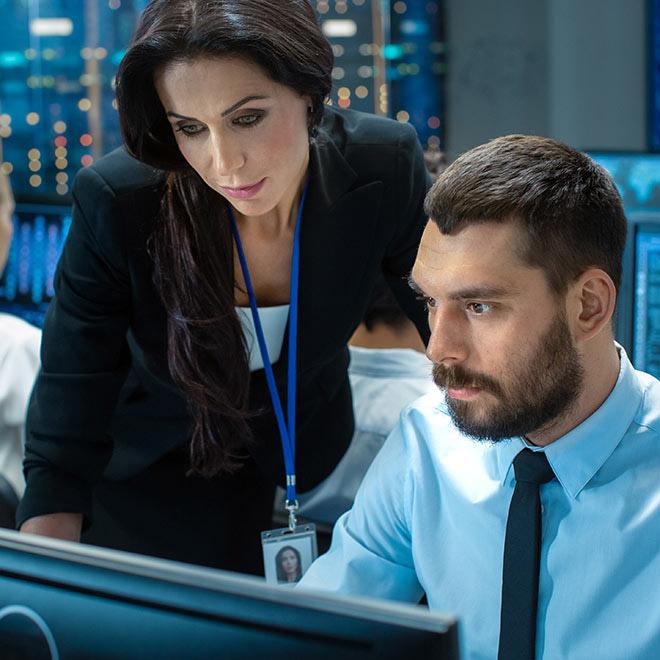 Program Details
Learn more about Champlain's 100% online information technology fundamentals undergraduate certificate, designed for working professionals.
Champlain's online information technology courses encompass the top skills needed by today's IT professionals.
Required Courses (18 Credits)
This course provides students with an understanding of the many different devices and technologies, from historical to emerging, that are required to design and build networks. In a broad survey of concepts and terminology, students will learn about topology, communications, protocols, and security, and to diagram basic networks to specification.
From day one, students in this course are problem solving, first in terms of algorithmic design and then as early as week two via programming in the latest version of Python, using PyCharm. Students begin by writing a program to have a conversation, having strings and numbers as input, and advance, by week seven, to building a working password saver program, capable of looking up, adding (and encrypting), and storing passwords.
Learn the basics and more in this course on Relational Database Management Systems (RDBMS) and SQL (Structured Query Language). Students propose a final project in the first module and then work, week-by-week, to design, create, and populate the database. Then, students learn to create queries and stored procedures.
This course will introduce foundation subject matter and technologies that are critical to the multidisciplinary landscape of cybersecurity.
Prerequisites
Complete CMIT-130 and CMIT-135.
This course is a thorough review of the Transmission Control Protocol/Internet Protocol (TCP/IP) which is used extensively in corporate enterprise networks and the Internet. The course will cover the structure of TCP/IP, its application to data networks, and security issues.
This course covers the fundamentals of systems analysis while emphasizing the role of communication and other soft skills needed in IT and in business overall to be successful. The topics are useful for anyone who is involved in developing software system requirements and architectures (e.g., users, technical managers, product managers, technical leads, programmers, other software project team members, and clients).
Graduates of the online information technology fundamentals certificate program will demonstrate the following industry-specific skills, knowledge, and competencies:
Identify essential network components and methods of communication, including TCP/IP, and diagram basic networks to specification.
Develop and test basic Python applications.
Explain key concepts of database design and use Structured Query Language to manipulate data.
Discuss fundamental cybersecurity concepts, including confidentiality, integrity, and availability.
Distinguish the traditional, structured approach from the object-oriented approach to systems development.
Relational Database Management Systems (RDBMS)
SQL (Structured Query Language)
Transmission Control Protocol/Internet Protocol (TCP/IP)
Wireshark
Students who have earned the CISSP Certification are eligible for transfer credits toward this certificate. Please speak to an admission representative or your academic advisor for details. 
Champlain College Online's information technology faculty, led by Cybersecurity Program Chair Kathleen Hyde, MCIS, MBA, are expert practitioners in the field. Their industry expertise ensures that our curriculum is aligned with the needs of employers, and reflects the skills today's IT professionals need for success. Classes led by our seasoned experts will give you real-world insight into the world of information technology, and create a rich community of career-focused learning.
Many certificate students come to us seeking ways to get noticed at their current employers or to get hired in a new field. Given that, we are hyper focused on increasing the career mobility of our students and that's why we developed the Fast Start Formula Career Bundle, a suite of career offerings designed to help our students get noticed, get hired and land jobs they'll love.
Valued at over $1,000, the career bundle is offered to Champlain College Online certificate students for only $162 and includes: 
Fast Start Formula Course: The Fast Start Formula Course for getting noticed and getting hired is taught by Jen Morris, an executive career coach that we've developed a partnership with to support our students in their job search journeys. This course is online, self-paced and full of tips and tricks to land a job you'll love.
Live Webinars: Log-on to ask your specific job search questions, get live "hot seat" coaching and gain valuable insights from leading career coach, Jen Morris.
Membership to Flex Jobs (12-months): As the leading resource for finding remote and flexible work, Flex Jobs helps people find professional remote and flexible jobs in 50+ career fields, entry-level to executive, part-time to full-time, in the U.S. and around the world. Every job and company is researched for you to help you decide if you want to apply. Flex Jobs also offers great resources and tools like resume reviews and live customer support so you can land the remote or flexible job you want.
Landing A Job You'll Love Ebook: Download this ebook full of tips and tricks for standing out from the competition. From how to optimize your LinkedIn profile, to insider information on how recruiters work and bypassing the automated application websites, you'll be sure to learn how rise to the top. 
Upon enrollment in a degree or certificate, your access to the Fast Start Formula Career Bundle will made available to you. 
Tuition & Costs
Continuing your education is an investment in your future. Learn more about our affordable tuition rates.
Affordability
Cost shouldn't be a barrier to going back to school. We provide a number of options to make your online education affordable.
Upcoming Information Sessions
ET
The Online Learning Experience Information Session
Are you curious about online education? Have you taken online classes before, but want to see what online learning is like at Champlain College? Join us for an informational webinar with an admissions representative, who will show you what that experience is like! You'll get a tour of the online classroom, learn about who we are, who are students are, and discover resources and support. The webinar will conclude with a question and answer session.
Register Now
You may also be interested in
Download Online Experience Guide
Learn what you can expect from your online experience at Champlain College Online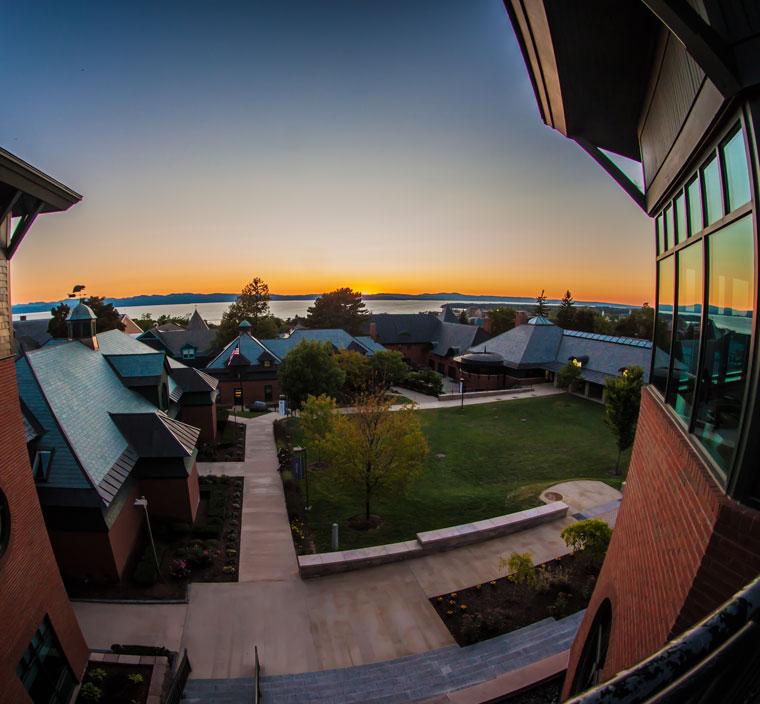 Download Online Learning Experience Guide
Champlain College will not share or sell personal information. Submitting this form constitutes your express written consent to agree to receive e-mails, texts, and phone messages from Champlain College at the phone number(s) and email address provided in this form.