Explore Project Management
Learn to plan, organize and manage resources to meet project goals and objectives, and enter the business field with a credential employers will respect, with Champlain's online project management certificate.
This certificate can be taken as a stand-alone program, or can be used as a stepping stone on the way to obtaining your bachelor's degree in business management online.
Build Your Career Future
We understand how important it is for busy working adults to gain knowledge and expertise quickly, which is why our project management certificate coursework is applicable to the workplace from day one. Whether you've already earned an undergraduate degree or you're currently pursuing your bachelor's degree, a project management certificate is a great way to earn a credential in the field, get your resume noticed, and demonstrate proficiency in a focused area of knowledge.
Academic Excellence and Recognition

Regionally accredited by the New England Commission of Higher Education

Ranked among the Best Online Bachelor's Programs by U.S. News & World Report

Designated as a Military Friendly School for our commitment to the military community

Named the Best Private Online College by Intelligent.com
Gain New Skills with a Certificate
Business and financial occupations are expected to grow 7% from 2018 to 2028, faster than the average growth for all fields, as a result of an increasingly complex global business landscape.
*Source: Bureau of Labor Statistics (BLS), 2019
Top Reasons to Pursue a Certificate
Enter a new field
Build new skills
Gain knowledge on your way towards a degree
Differentiate your resume
Earn a credential
Demonstrate proficiency in a focused area of learning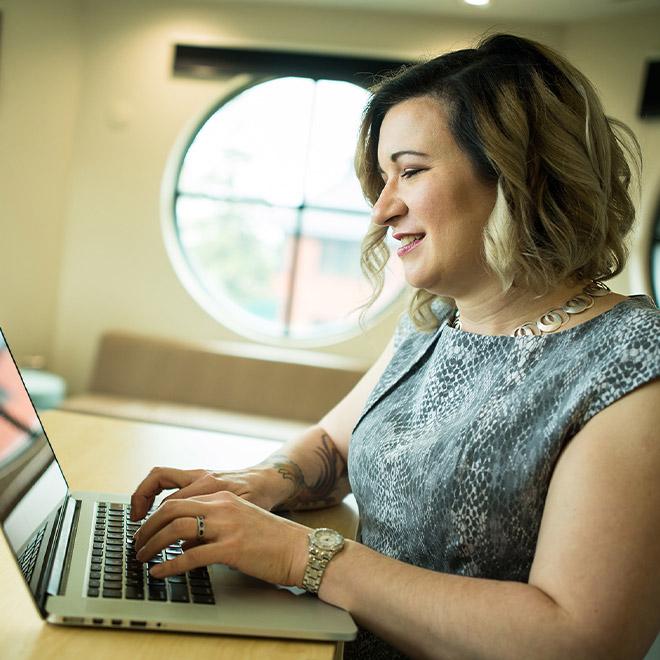 Program Details
Learn more about Champlain's 100% online project management undergraduate certificate, designed for working professionals.
Champlain's online project management courses encompass the top skills needed by today's business professionals.
Students will apply communication theory and research to address the particular challenges to communicating effectively in organizations. Students will learn how to identify organizational communication problems, analyze those problems, and generate effective solutions. Students will examine the relationship between organizational structure and specific communicative practices, and how communication practices by organizational members establish, maintain, or change organizational culture. They will also learn how to anticipate communication deficiencies in organizations, and use communication as a means to facilitate organizational development and innovation.
Prerequisites
Complete COMM-130 or COM-100.
Students will learn how to create conditions for successful conflict engagement, a necessary skill for any professional. The course focuses on the foundational capacities to remain calm and connected with oneself and others. In this state students can access helpful ideas and responses and be their best selves regardless of environment. Improving facility for conflict creates stronger relationships and reduces fear. By the end of the course, students will understand that disagreement and difference can become a source of personal and interpersonal growth.
Project Management II introduces students to the Project Management Institute's (PMI) Standards and Behaviors. You will explore the body of knowledge that forms the foundation for the field of project management, and begin to develop the competencies required to be eligible for the PMP examination. You will also reinforce competencies learned in Project Management I and focus on processes used in professional projects, including skills needed to define a project's scope, create a project charter, develop a work breakdown structure, task plan, schedule, and controlling the work. Finally, the project you begin in MGMT-262 will be completed in MGMT-265, allowing enough time to develop a comprehensively managed project.
Project Managers are responsible for the successful and cost-efficiency completion of projects. Students gain insight into how projects are defined, evaluated, and ultimately translated into manageable project requirements and concrete deliverables. They also learn about processes, tools and techniques they need to develop workable project risk management plans and therefore to increase the probability of completing projects on time, within budget and according to requirements. MS Project required.
The traditional practice of project management is based on the notion that the customer can understand and articulate his or her requirements fully and up front. Unfortunately, this is rarely the case and often customers either don't understand precisely what they need or, more often, will know it when they see it. This is where Agile Project Management comes in. Whether you are managing a project, are on the forefront of a new business venture, or are developing new business processes, Agile Project Management can help managers meet their goals without compromising business value or quality. This course will provide a foundation in Agile and build competencies in Agile Project Management through simulation, case study analysis, and software. Students will receive hands-on experience with agile and scrum processes in a class project. Students will also investigate Agile value principles, release planning, portfolio governance, and the Scrum methodology.
Prerequisites
Complete MGMT-260 OR MGMT-262
In the culminating course for the certificates, students will reframe knowledge and competencies from their certificate into a workable model that is applied through experiential learning models to a professional opportunity. Students will apply these competencies as professional best practice in a project that incorporates relevant research findings from the field.
Prerequisites
Completion of certificate content requirements
Graduates of the online project management certificate program will demonstrate the following industry-specific skills, knowledge, and competencies:
Use common project management software to effectively and efficiently manage projects.
Make decisions about managing projects that incorporate an understanding of an organization's culture and team dynamics.
Determine and manage project resources in a cost-effective and timely manner, ensuring a project's success.
Inventory the tasks in a process and reconfigure them to create the most efficient and timely approach to completion.
Analyze projects to identify risks to on-time completion.
Demonstrate ethical and global issues arising in managing projects, particularly those related to crossing international boundaries.
Control and monitor a project, evaluate it when it's completed, and process the final report.
Champlain College Online's business faculty, led by Program Director Dr. Albert Orbinati, are expert practitioners in the field. Their industry expertise ensures that our project management certificate curriculum is aligned with the needs of employers, and reflects the skills today's business professionals need for success. Classes led by our seasoned experts will give you real-world insight into the field, and create a rich community of career-focused learning.
Tuition & Costs
Continuing your education is an investment in your future. Learn more about our affordable tuition rates.
Affordability
Cost shouldn't be a barrier to going back to school. We provide a number of options to make your online education affordable.
You may also be interested in
Download Online Experience Guide
Learn what you can expect from your online experience at Champlain College Online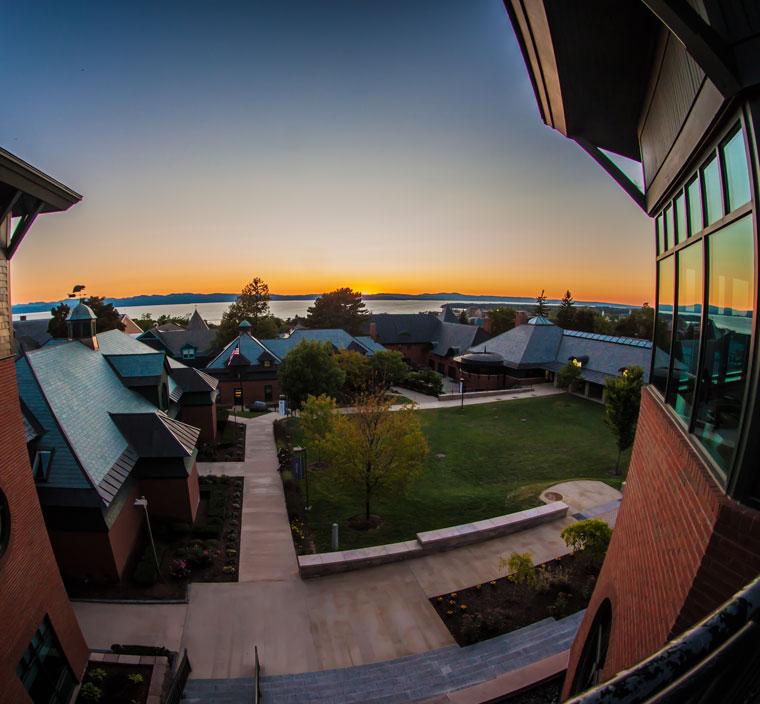 Download Online Learning Experience Guide
Champlain College will not share or sell personal information. Submitting this form constitutes your express written consent to agree to receive e-mails, texts, and phone messages from Champlain College at the phone number(s) and email address provided in this form.