Explore Project Management
Learn to plan, organize and manage resources to meet project goals and objectives, and enter the business field with a credential employers will respect, with Champlain's online project management certificate.
This certificate can be taken as a stand-alone program, or can be used as a stepping stone on the way to obtaining your bachelor's degree in business management online.
Build Your Career Future
We understand how important it is for busy working adults to gain knowledge and expertise quickly, which is why our project management certificate coursework is applicable to the workplace from day one. Whether you've already earned an undergraduate degree or you're currently pursuing your bachelor's degree, a project management certificate is a great way to earn a credential in the field, get your resume noticed, and demonstrate proficiency in a focused area of knowledge.
Fast Start Formula Career Bundle
Propel your career even further by upgrading your certificate with our Fast Start Formula Career Bundle designed to get you noticed and get you hired. Gain access to the Fast Start Formula Career Course, the Landing A Job You'll Love Ebook, and live webinars with "hot seat" coaching by Executive Career Coach Jen Morris. 
Take the next step
Apply (It's FREE & FAST!)
Academic Excellence and Recognition

Regionally accredited by the New England Commission of Higher Education

Ranked among the Best Online Bachelor's Programs by U.S. News & World Report

Designated as a Military Friendly School for our commitment to the military community

Named the among the best schools with accelerated bachelor's degrees by Intelligent.com
Gain New Skills with a Certificate
Business and financial occupations are expected to grow 8% from 2020 to 2030, faster than the average growth for all fields, as a result of an increasingly complex global business landscape.*
*Source: Bureau of Labor Statistics (BLS), 2020
Top Reasons to Pursue a Certificate
Enter a new field
Build new skills
Gain knowledge on your way towards a degree
Differentiate your resume
Earn a credential
Demonstrate proficiency in a focused area of learning
Program Details
Learn more about Champlain's 100% online project management undergraduate certificate, designed for working professionals.
Champlain's online project management courses encompass the top skills needed by today's business professionals.
Required Courses (19 Credits):
Project Management is the formal application of knowledge, skills, tools, and techniques to project-based activities to meet organizational requirements. Project management is accomplished through the use of processes such as Initiating, Planning, Executing, Monitoring and Controlling, and Closing. Project managers can divide projects into these phases to provide better management control with appropriate links to the ongoing operations of the organization. Collectively, these phases, known as the project life cycle, form the foundation for the practice of project management and are guided by the Body of Knowledge from the Project Management Institute (PMI).
Project schedules allow managers, team members, and stakeholders to track progress, set and manage expectations, communicate, control costs, and collaborate. Tasks and deliverables can be monitored and controlled to ensure timely delivery-and if any delays do occur, project managers can easily gauge their impact and make the necessary adjustments. Central to the schedule is a detailed understanding of the project budget, and working to control costs and manage stakeholder expectations.
The process of managing stakeholders is an important project management activity that focuses on communicating and managing stakeholder expectations and concerns for the purpose of meeting needs, addressing issues, resolving conflict situations, and achieving the project goals. The process is generally based on holding communications and taking change requests to gather feedback and make updates to project documentation. Similarly, managing project teams is the process of tracking team member performance, providing feedback, resolving issues, and managing team changes to optimize project performance. The key benefit of this process is that it influences team behavior, manages conflict, resolves issues, and appraises team member performance.
The traditional practice of project management is based on the notion that the customer can understand and articulate his or her requirements fully and up front. Unfortunately, this is rarely the case and often customers either don't understand precisely what they need or, more often, will know it when they see it. This is where Agile Project Management comes in. Whether you are managing a project, are on the forefront of a new business venture, or are developing new business processes, Agile Project Management can help managers meet their goals without compromising business value or quality. This course will provide a foundation in Agile and build competencies in Agile Project Management through simulation, case study analysis, and software. Students will receive hands-on experience with agile and scrum processes in a class project. Students will also investigate Agile value principles, release planning, portfolio governance, and the Scrum methodology.
Prerequisites
Complete MGMT-260 OR MGMT-262
In project management, understanding the difference between risks and issues is critical to project success. Risk Management is the practice of identifying potential problems and addressing them before they happen, with treatments such as avoidance, reduction, transfer, and acceptance. Issue Management is the practice of addressing current problems, with approaches such as problem-solving, mitigation, transfer, and acceptance. Keeping running logs, in addition to controlling and monitoring issues and risks, often means the difference between project success and failure.
Prerequisites
Complete MGMT-262 and MGMT-265
When an organization introduces a change to a project, that change needs to be effectively managed through two lenses: technical and human/organizational. A technical focus ensures that the change is developed, designed, and delivered effectively. The discipline of project management provides the structure, processes and tools to make this happen. A human/organizational focus ensures that the change is embraced, adopted, and utilized by the employees who have to do their jobs differently as a result of the project. The discipline of change management provides the structure, processes, and too??ls to make this happen. Although each discipline can function independently, the most effective approach is to integrate change management and project management to create a unified approach to implementing change on both fronts.
In the culminating course for the certificates, students will reframe knowledge and competencies from their certificate into a workable model that is applied through experiential learning models to a professional opportunity. Students will apply these competencies as professional best practice in a project that incorporates relevant research findings from the field.
Prerequisites
Completion of 15 credits certificate content courses before enrolling in this course.
Graduates of the online project management certificate program will demonstrate the following industry-specific skills, knowledge, and competencies:
Describe the formal application of knowledge, skills, tools, and techniques to project-based activities to meet organizational requirements
Describe and apply the foundations of project scheduling
Build and manage a project budget
Communicate and manage project stakeholder expectations and concerns
Explain how the continuous flow of customer value and the incremental and interactive delivery of agile project management is undertaken
Distinguish project risks from project issues and appropriately apply proactive or reactive actions
Identify how change impacts projects from a technical and from a people perspective
Integrate the ability to apply and communicate the PMI process with reflection on learning and professional growth through the lens of applied professional practice
Champlain College Online's business faculty, led by Department Chair Dr. Albert Orbinati, are expert practitioners in the field. Their industry expertise ensures that our project management certificate curriculum is aligned with the needs of employers, and reflects the skills today's business professionals need for success. Classes led by our seasoned experts will give you real-world insight into the field, and create a rich community of career-focused learning.
Many certificate students come to us seeking ways to get noticed at their current employers or to get hired in a new field. Given that, we are hyper focused on increasing the career mobility of our students and that's why we developed the Fast Start Formula Career Bundle, a suite of career offerings designed to help our students get noticed, get hired and land jobs they'll love.
Valued at over $1,000, the career bundle is offered to Champlain College Online students and includes: 
Fast Start Formula Course: The Fast Start Formula Course for getting noticed and getting hired is taught by Jen Morris, an executive career coach that we've developed a partnership with to support our students in their job search journeys. This course is online, self-paced and full of tips and tricks to land a job you'll love.
Live Webinars: Log-on to ask your specific job search questions, get live "hot seat" coaching and gain valuable insights from leading career coach, Jen Morris.
Landing A Job You'll Love Ebook: Download this ebook full of tips and tricks for standing out from the competition. From how to optimize your LinkedIn profile, to insider information on how recruiters work and bypassing the automated application websites, you'll be sure to learn how rise to the top. 
Upon enrollment in a degree or certificate, your access to the Fast Start Formula Career Bundle will made available to you. 
Tuition & Costs
Online Undergraduate Tuition Fall '23 - Summer '24
$250
per credit for military service members (family members see truED tuition)
$150
One-time graduation fee
*Based on a 3-credit course; cost will vary if course is a different number of credits
Affordability
Cost shouldn't be a barrier to going back to school. We provide a number of options to make your online education affordable.
Meet the Department Chair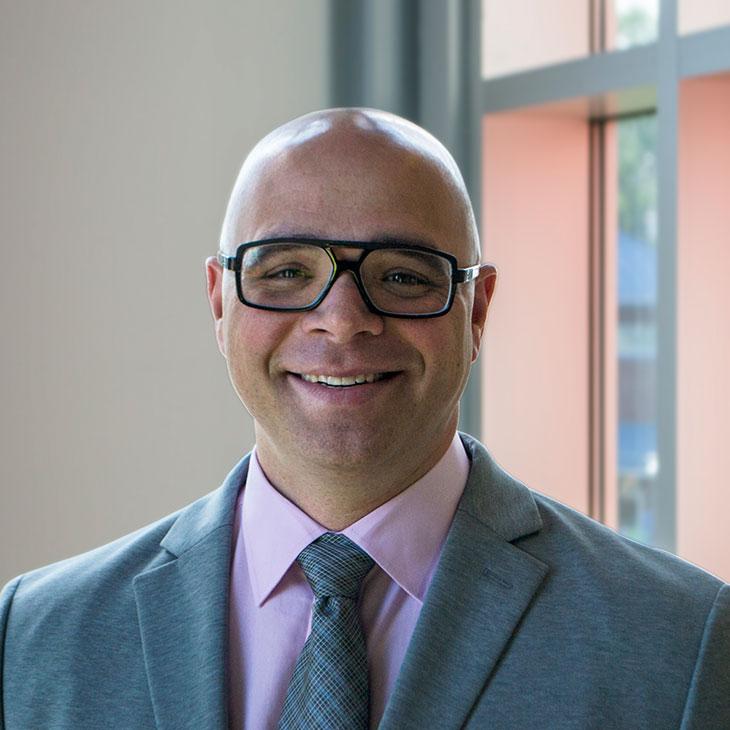 Department Chair and Assistant Professor, CCO Business Programs
Business (A.S., B.S., M.S., Certificates)
Human Resource Management (B.S., Certificates)
Leadership (M.S.)
Management Information Systems (B.S.)
Organization Development & Human Relations (M.S.)
About
Albert Orbinati, PhD, is Assistant Professor and Department Chair for the undergraduate and graduate business programs at Champlain College Online.
Prior to Champlain, Dr. Orbinati's roles have included Assistant Vice President of Online Learning and Continuing Education at Medaille University in Buffalo, NY; Dean of the School of Professional and Continuing Education at Russell Sage College in Albany, NY; and Director of Online and Non-Traditional Programs at Utica University in Utica, NY. In addition to his career in higher education, Albert is a member of the U.S. military, and currently holds the rank of Major in the Vermont Air National Guard.
Dr. Orbinati holds a B.A. in Urban Planning from Binghamton University, an M.A. in Adult Education from Central Michigan University, an M.B.A from Champlain College, and a Ph.D. in Adult Education from Capella University.
You may also be interested in
Download Online Experience Guide
Learn what you can expect from your online experience at Champlain College Online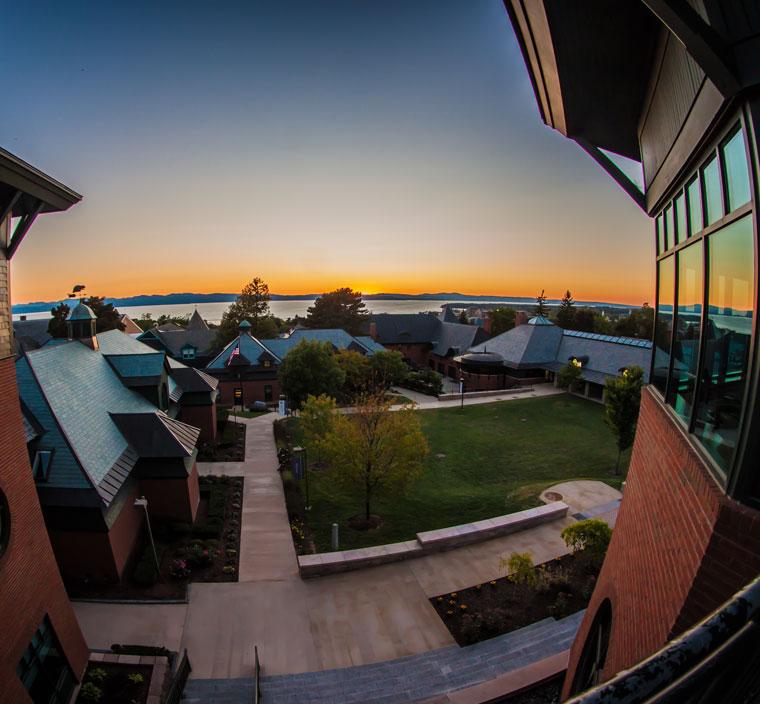 Download Online Learning Experience Guide