Explore Business Management
Whether you're changing careers or seeking to advance in your field, an online bachelor's degree in business management can help you reach your goals. Designed for working adults, our business degree program is directly applicable to the organizational challenges you face every day, and can increase your value to your workplace from your first day of classes.
Build Your Career Future
Having a degree can increase both your immediate job prospects and your long-term career potential. Our business management program provides you with the business acumen and subject matter expertise necessary to succeed in a variety of career paths in the business world, providing you with both foundational business skills and in-demand soft skills that you can carry through your career. Additionally, you'll have the opportunity to gain a specialized certificate in a concentration of your choice, listed below, to help you build credentials as you go and stand out in a competitive job market.
Academic Excellence and Recognition

Regionally accredited by the New England Commission of Higher Education

Ranked among the Best Online Bachelor's Programs by U.S. News & World Report

Designated as a Military Friendly School for our commitment to the military community

Named the Best Private Online College by Intelligent.com
What Can You Do With A Degree In Business?
Business and financial occupations are expected to grow 7% from 2018 to 2028, faster than the average growth for all fields, as a result of an increasingly complex global business landscape. The median annual wage for these roles is over $68,000.*
Graduates of Champlain's online business management degree program will be prepared to succeed in a variety of career paths across many fields and industries, including human resources, business analysis, administrative services, operations, and sales.
*Source: Bureau of Labor Statistics (BLS), 2019; job titles: study.com, 2019
Top Jobs for Bachelor's in Business Management Graduates
Accountant
Business Development Specialist
Financial Analyst
Management Consultant
Office Manager
Operations Manager
Sales Representative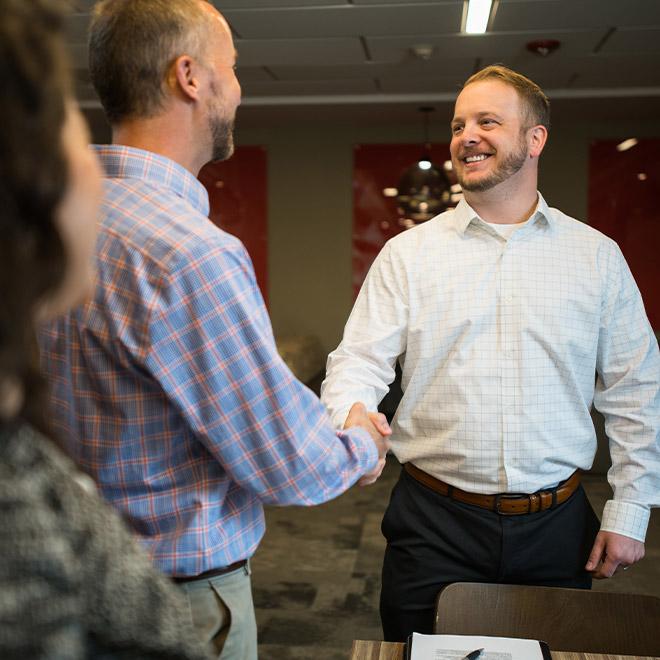 Program Details
Learn more about Champlain's 100% online business management bachelor's degree, designed for working professionals.
Champlain's online business management courses encompass the top skills needed by today's business professionals. Graduates of the program are required to complete the following courses.
Business Core Courses (30 credits):
Principles of Business
Financial Accounting
Managerial Accounting
Business Law I
Principles of Marketing
Business Information Systems & Security
Principles of Finance
Business Research Methods
Revenue, Profitability & Customer Satisfaction
Business Innovation
Management Core Courses (15 credits):
Managing Behavior in Organizations
Project Management
Critical Thinking & Decision-Making in Business
Strategic Management
Business Management Capstone
Concentration/Certificate (15 credits):
Choose an Area of Concentration/Certificate
General Education Courses (60 credits):
Critical Reading and Expository Writing I
Critical Reading and Expository Writing II
Interpersonal Communication
Introduction to Statistics (15-week course)
Introduction to Psychology 
Microeconomics
Macroeconomics
Intercultural Communication
Writing in the Workplace
Ethics in the Professions
Creativity & Conceptual Development
Lab Science (4 credits required)
Hum/Sci/Math Elective (9 credits required)
General Electives (14 credits required)
Business Management Course Descriptions:
At the very base, businesses organize resources to earn a return on investments. Students are introduced to this concept from a process-based and integrative perspective; i.e. understanding how assets and people come together to accomplish their goal. They also learn about factors that can impact a business's success including socially responsible factors, globalization, innovative thinking and technology. Students use current articles and discussions to develop informed opinions about the place of their organizations and their leaders in the global economy.
Accounting is the language of business. This course introduces the student to accounting from the point of view of the user of financial reports and is appropriate for personal as well as business applications. Students explore the impact of transactions on the financial position and profitability of a business, and analyze financial reports of real-world corporations.
Managerial accounting focuses on the needs of management for accounting information to make informed decisions in the internal operations of a company. Topics include decision-making, accounting for planning and control, cost-volume-profit relationships, and budgeting.
Provides an overview of the entire legal system, with an emphasis on contract rights. Discusses the essential elements of a contract, the breach of contracts and the remedies for breach. Presents business and consumer laws, including white-collar crime, landlord-tenant rights, real property interests and administrative law.
Marketing is the process that moves goods/services from concept through customer, while considering the customer's needs and satisfaction. Students learn marketing terminology and principles including the marketing mix (product, price, place and promotion) and the Four C's (create,connect,change and cancel). Marketing knowledge is reinforced through application, and students have an opportunity to integrate these principles with managerial accounting concepts. The impact of ethical issues, diversity, globalization and social responsibility on marketing decisions will also be examined.
All businesses have information systems, and the vast majority of them are computerized. Students will study the development and use of information systems to achieve organizational goals. From a management perspective, students will learn how information systems enhance buisness processes, how to use information systems as a competitive advantage and their usefulness in integrating across organizations. Other topics include IS security, ethical issues surrounding information systems and the consequences of its international reach.
Business managers must have an understanding of how organizations are financed in order to make more informed decisions. Managers must also recognize and assess the role of investment to business operations. By exploring the Time Value of Money and applying this principle to borrowing and lending decisions, students will learn how certain financial, capital budgeting and resource allocation decisions are made. Students also will learn how business forecasting assists business managers in developing longer-term strategic plans.
Finding and utilizing the right data and information to help with business decision-making - this skill is incredibly valuable to any business professional, no matter the field or discipline of business. In MGMT-370 you'll learn how to find data - the right data - efficiently, accurately, and using advanced search methods. You will effectively harness major resources, some lesser-known but powerful, and utilize databases, government resources, and financial websites. You will also learn to utilize a system for developing research questions, choosing the right resources to substantiate a research plan and evaluate and organize business data into useful forms. By the end, you should have a set of tools to take back to your place of work, or to add to your arsenal of business skills that will help stand you out from the crowd!
Successful organizations identify new customers while continuing to satisfy existing ones. Building on information from their marketing course, students study this key business process. Topics include lead generation, customer relationship management, customer service support and related performance measurements and technologies. Assignments and discussion require application and synthesis of knowledge, and include global issues such as international sales, managing the process across organizational borders and related outsourcing issues. Students are also introduced to the process model and the related systems perspective.
New product or service development is a creative process. When done well, it creates a culture of innovation identified by interaction among multiple organizational functions. Students are introduced to the complexity of the process and to the systems needed to manage it. They will explore steps in the process including generating ideas, developing the concept as well as analyzing and evaluating it. Students will also consider the increasing pressure to adapt products/services to foreign markets.
There are two ways to view behavior in organizations: cultural/interpretive and technical/rational. Students will explore both views, how they explain and predict organizational behavior and the management approaches they inform. Within these contexts, students will explore team and individual behaviors, ethical and diversity issues in the workplace, and how to foster success in the face of significant change. Students will apply course concepts to real-world scenarios and their personal experiences.
Organizations value project management skills for all employees because these skills make everyone more effective and efficient. You will be introduced to skills that define a project's scope, specifications and assumptions. You will also learn to develop a work breakdown structure and task plan, and to schedule and control the, project. These skills can be used immediately, in work and home life.
As business environments become more complex, the accompanying dilemmas require a more advanced problem-solving process. Students are introduced to methodology for analyzing data and applying appropriate techniques for unconventional and creative solutions. They will learn how to systematically analyze a problem, generate innovative and provocative ideas for solutions, make choices among those ideas, and evaluate the results.
Strategic management refers to creating, implementing and evaluating cross-functional decisions to achieve long-term objectives. Students use a holistic perspective to integrate knowledge of all business processes to recommend and evaluate strategic decisions. Specific topics include (1) creating strategy using situation analysis, self-evaluation and competitor analysis (2) determining resource need and availability and analyzing an implementation plan and (3) evaluating criteria such as suitability, feasibility and acceptability. A computer simulation allows students to make decisions and learn from their results.
In this final course for CPS business majors, you will complete a comprehensive project that integrates the knowledge you have gained throughout your business program into a work-based learning activity. You will work collaboratively with the instructor, your peers, and, if you choose to, a mentor. Through the project, relevant readings and discussion,you will become reflective and integrative thinkers and self-directed learners.
Develops the ability to use writing for learning, thinking, and communicating. Includes an emphasis on critical reading of various texts for meaning, form, and voice. In order to discover their writing voices so they may communicate at a college level, students write several short formal and informal papers in response to their reading. They react to and summarize texts, develop and organize ideas, incorporate the ideas of others, revise and edit.
In addition to building on the skills learned in the first semester, this second-semester course develops the ability to write essays with an emphasis on research, critical reading and thinking. Students continue to learn strategies for writing texts that are clear, coherent, comprehensive, creative, concise and correct for a specific audience and purpose.
Students will study the basic concepts and theories of communication, and learn to apply this knowledge to improve their relationships with others through everyday communication. Specifically, students will learn how to interpret people's verbal and nonverbal behavior more accurately, and to be more aware of how others interpret communicative behavior. They will learn how to listen actively with empathy, and how to interact effectively and appropriately with others from different social and cultural backgrounds. Students will also explore how to use communication as a tool to develop their relationships and self-concepts, and how to manage conflict using specific communicative strategies.
How to collect, organize, analyze, and interpret data in order to make decisions about the world. Topics include descriptive statistics, probability, discrete probability distributions, normal probability distributions, confidence intervals, hypothesis testing with one sample, hypothesis testing with two samples, correlation, regression, chi square tests, and analysis of variance.
A survey of the science of psychology, including an overview of human behavior in various areas such as physiopsychology, development, learning social psychology, personality and abnormal behavior.
Discusses the nature and method of economics with emphasis on microeconomic theory. Focus is on demand, supply, market equilibrium, elasticity, costs of production and resource pricing. Examines the market structures of pure competition, oligopoly and monopoly.
A general survey course that covers theories and applications of macroeconomics. Business firms, international economics, labor and government are included. Also examines monetary policy, taxes, public finances, economic output and growth, and international trade in the world economy.
This course builds on COM 130, but with an emphasis on how to develop skills for communicating competently in an increasingly diverse society. Students will explore how culture is communicated verbally and non-verbally, and how to interpret and understand culturally-specific communicative practices. They will also learn how to establish, develop and manage relationships with culturally different peoples, and how to recognize and overcome cultural stereotypes and prejudices.
Prerequisites
Complete COMM-130 or COM-100.
Specific application of common tools for writing in the working world. Students will be instructed in rhetorical strategies of professional writing including style, report formats, editing, document design, and integration of visual aids. Students will complete a semester-long writing project; oral and written reports associated with the process of problem-solving within the project will be included.
Students will become familiar with arguments originating from the following schools of ethics: virtue ethics, deontology, and utilitarianism. Students will apply these ethical schools of thought to formulate arguments, practice deliberation and assess the implications of their decisions for various stakeholders in a professional context.
Prerequisites
Must have 75 completed credits or permission of Program Director.
Uncover and develop creativity by participating in exercises and experiences that guide students through an exploration of various methods of non-traditional thinking. Students use creative thinking to imaginatively solve problems. Both individual and group techniques are used.
Prerequisites
Must complete 60 credits before taking this course.
Graduates of the business management bachelor's online program will demonstrate the following industry-specific skills, knowledge, and competencies:
Understand traditional business functions, like accounting, finance, marketing, management, and economics.
Apply management skills including resource management, organizational change, and leadership.
Analyze and interpret financial information, and use financial data for decision-making.
Demonstrate critical thinking, problem-solving, and communication skills.
Use business technologies, and understand how information technology affects business operations.
Guide innovation and formulate business strategies.
Demonstrate subject matter expertise in order to become a business specialist in a specific area of business.
Acquire in-demand technical, analytical and soft skills employers want - such as communication, creativity, critical thinking, and collaboration- in general education courses that are a part of this degree.
Earn a specialized certificate in a concentration of your choice as you pursue your degree, so you can build credentials as you go.
Champlain College Online's business faculty, led by Program Director Dr. Albert Orbinati, are expert practitioners in the field. Their industry expertise ensures that our business management curriculum is aligned with the needs of employers, and reflects the skills today's business professionals need for success. Classes led by our seasoned experts will give you real-world insight into the business world, and create a rich community of career-focused learning.
Alumni of the Champlain College Online bachelor's in business management program work in corporations, small businesses, government organizations, and nonprofits nationwide, including:
City of Burlington
Comcast
Department of Defense
IBM Corporation
Hypertherm
Legum & Norman
MetLife
Middlebury College 
Securities and Exchange Commission (SEC)
Small Business Administration (SBA)
People's United Bank
UBS Financial Services
Vermont Air National Guard
Wachovia Bank
Titles our alumni hold include:
Account Manager
Bookkeeper
Business Opportunities Specialist
Capital Improvement Program Manager
Financial Control Representative 
General Manager
HR Generalist 
Lead Business Systems Analyst
Logistics Readiness Squadron Enlisted Manager
Office Management Specialist
Policy Services
Program Assistant 
Sales Effectiveness Manager
Strategic Planner
Tuition & Costs
Continuing your education is an investment in your future. Learn more about our affordable tuition rates.
Affordability
Cost shouldn't be a barrier to going back to school. We provide a number of options to make your online education affordable.
Meet the Program Director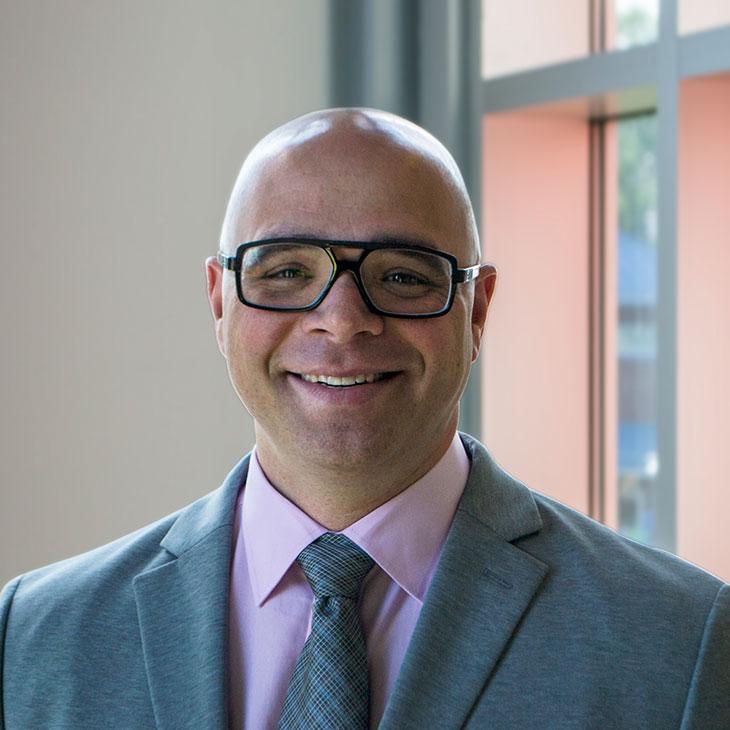 Albert Orbinati
PhD
Program Director
Business (A.S., B.S., Certificates)
Economic Crime Investigation (B.S.)
About
Albert Orbinati, PhD, is Assistant Professor and Program Director for the undergraduate business administration programs at Champlain College Online.
He has worked in various roles within the higher education and military arenas for over 15 years. Prior to Champlain, Dr. Orbinati's roles have included Assistant Vice President of Online Learning and Continuing Education at Medaille College in Buffalo, NY, Dean of the School of Professional and Continuing Education at The Sage Colleges in Albany, NY, and Director of Online and Non-Traditional Programs at Utica College in Utica, NY. He has also been an adjunct professor for the past eight years in Utica College's cybersecurity program.
In addition to his career in higher education, Dr. Orbinati is a member of the U.S. military, and currently holds the rank of Major in the Vermont Air National Guard and is the lead for marketing efforts in the State of Vermont.
Dr. Orbinati holds a B.A. in Urban Planning from Binghamton University, an M.A. in Adult Education from Central Michigan University, an M.B.A from Champlain College, and a Ph.D. in Adult Education from Capella University.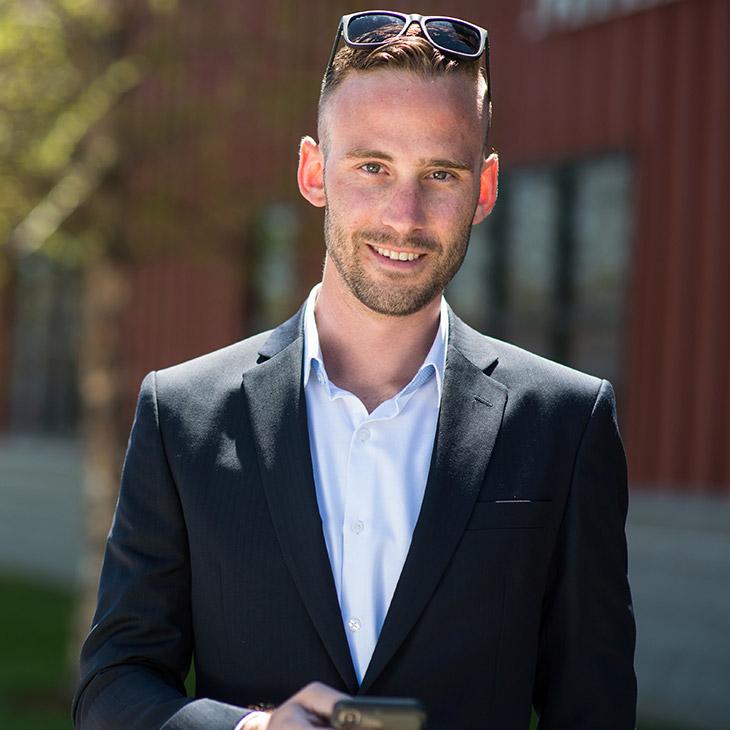 Superior Faculty
"The classroom environment was great, and the faculty were very helpful in terms of reaching out and being available. All of my professors were willing and ready to call, email or text whenever I needed them."
Tom Cianchetta Bachelor's Degree in Business Management
Digital Sales Manager, Epsilon
You may also be interested in
Download Program Guide
Learn what you can expect from our online bachelor's in cybersecurity program.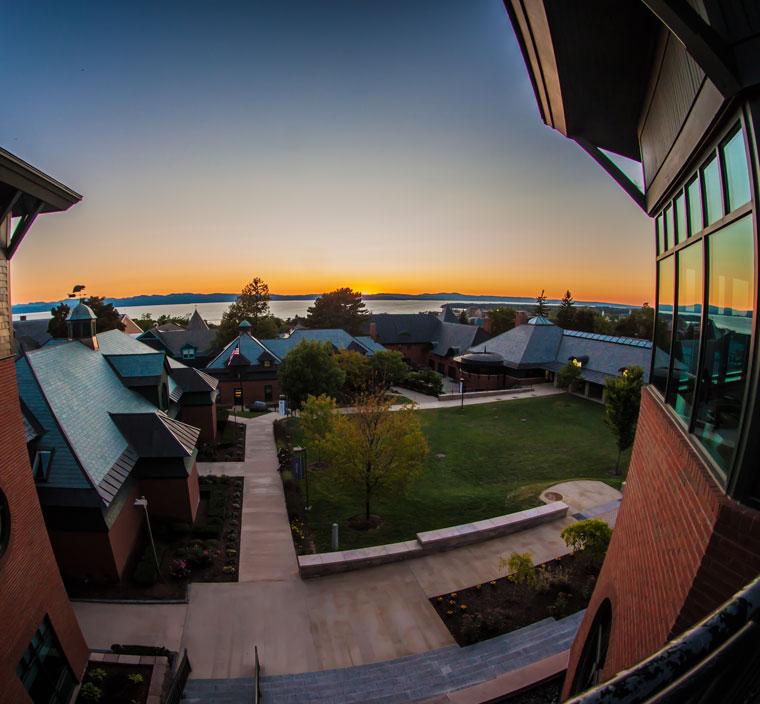 Download Program Guide
Champlain College will not share or sell personal information. Submitting this form constitutes your express written consent to agree to receive e-mails, texts, and phone messages from Champlain College at the phone number(s) and email address provided in this form.