As education becomes more expensive, and as the business landscape becomes increasingly competitive, new business strategies are emerging to help individuals pursue their college degrees with the support of their employers. Many students are not in a financial position to be able to stop working and go to school full-time, and employers are looking for ways to retain employees, help them grow in their careers, and give them new pathways to meet their professional goals. Employer tuition benefits are a win-win solution for both the employee and the employer.
The businesses offering these benefits range greatly - from for-profit corporations to nonprofit organizations to state and federal governments - and have their own budgets, systems, and missions that determine what their tuition benefit programs look like. They can often take different forms, and will vary greatly from employer to employer. For example, some employers may allow employees to take courses in any area, whether or not it is tied directly to their current field; others might only offer tuition assistance for specific degree programs, or programs that clearly relate to the employee's current career path.
However, employer tuition assistance usually falls into one of a few categories, each with its own structure and benefits.
Employer Tuition Reimbursement
Employer tuition reimbursement is the most common tuition benefit, wherein employers offer to offset a certain portion of each employee's education per semester or year.
It's important for students to keep in mind that in almost all cases, employer tuition reimbursement has an established cap (whether it be annual or per employee) - and oftentimes, the amount of reimbursement will not fully cover a full year's tuition. However, when combined with other sources of financial assistance, such as federal financial aid (such as student loans), eligible students can often complete their degrees with minimal out-of-pocket expense.
In addition, employer tuition reimbursement programs often come with requirements that the employee must meet. Typically, employees must have been employed for a certain period of time before becoming eligible; sometimes employers will also increase the reimbursement cap offered to employees based on longevity. Most employers have systems in place to ensure that students succeed; many will only reimburse employees for classes in which they achieved grades above a certain threshold. And finally, many employers also require employees who have taken advantage of tuition reimbursement benefits to stay with the company for a certain period of time after the course or degree has been completed - or face paying back all tuition assistance granted.
College-Business Alliances
The other form of tuition benefit that may be available to you is a business alliance, in which employers form partnerships with higher education institutions (most often online) that allow students to enroll at significantly discounted rates.
This is a newer form of tuition assistance, but a highly valuable one. Not only do these programs open new doors to employees by giving them access to nationally-recognized, high-quality education programs, they allow employers to stretch their tuition reimbursement dollars further and invest in a highly-trained, highly-qualified workforce.
Employers can also use this model to best suit their business or organization's needs - for example, some may allow students to take courses in any field of study, regardless of their current career path, while others might work with the partnering institution to develop specific study tracks that align closely with job competencies and business goals.
The benefit? Employers can set themselves apart as a committed employer that genuinely cares about its employees, and employees can achieve educational goals for a significant discount while developing the business skills and soft skills essential to success in a modern workplace.
Download Online Experience Guide
Learn what you can expect from your experience at Champlain College Online.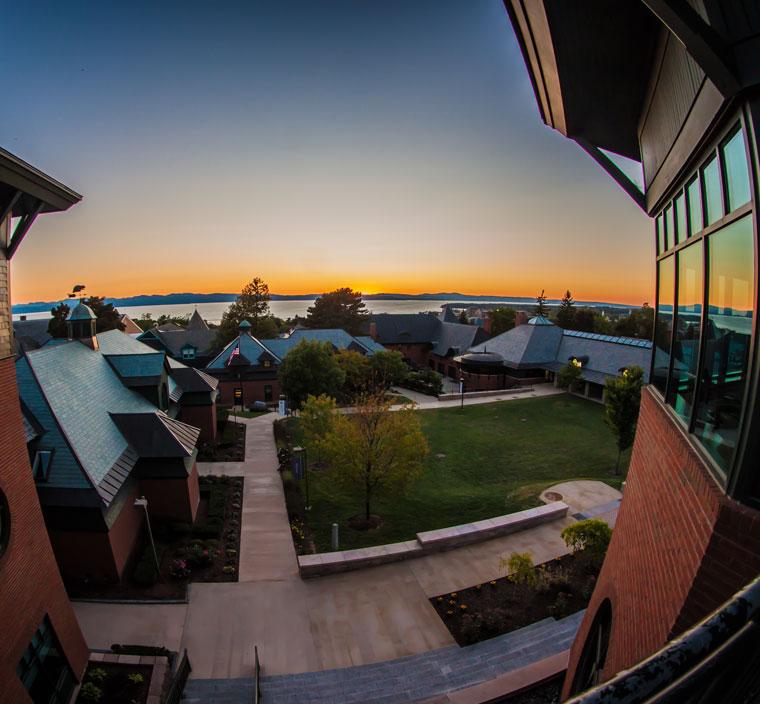 Online Experience Guide Download
Learn more about what you can expect from your online experience at Champlain.