If you're considering going back to school online, there are a number of factors you should keep in mind when researching your options. There are many schools offering online programs at all academic levels, and just as with brick-and-mortar institutions, they vary greatly in terms of cost, quality, and academic focus.
Here are some of the qualities the best online schools share, and things to look for as you begin your search for the right online university or college for you.
What to Look for in Top Online Colleges
While every institution is different, these are the things you should look for as you assess your options for online college degrees.
Programs Offered
The first thing you'll need to find out about an online college is whether they offer the programs you're interested in. Don't focus too much on specific degree names, as different institutions might have their own names for similar programs. Instead, focus on your subject area of interest - like cybersecurity or business management - and see if they have offerings within that category at the level you're looking for (bachelor's or master's). 
Affordable Tuition
One of the most important things to keep in mind when considering an online university or college is cost. How much is the per-credit tuition? What will a full degree cost you? Online colleges typically don't offer the same kind of institutional financial aid that campus-based colleges provide, meaning that you will likely have to rely on external sources of funding (such as federal and state student loans, grants, scholarships, or employer tuition assistance) to help you pay for college. That means that you'll want to carefully consider the cost of your program, and make sure it is financially feasible for you to pursue it.
Transfer Credit Opportunities
Transfer credit plays a major role for adult learners going back to school online, as it can often have an impact on both cost and time to completion. Adult learners often have some college experience, meaning they have transfer credits that could be applied towards their new degree program. The more generous a school's transfer credit policy, the fewer classes a student will need to take to finish their degree (and the less they'll pay overall). Make sure your institution accepts transfer credit, and find out what their policies are for counting existing credits towards a new degree (even if it's in a different field).
Quality and Reputation
It's important to consider a school's reputation before committing to attending. Ask around to see if friends, family members, or colleagues have experience with the school, and find out what they liked or disliked about it. Read online reviews and institutional profiles on sites like Peterson's. And do some research to see if the school has third-party validation from reputable places like U.S. News & World Report. It's also critical that you double-check to make sure a school is regionally accredited.
Experienced Faculty
Before enrolling, you'll want to get a sense of who will be leading your program. Ideally, a school will have faculty with strong credentials and real-world experience in their fields (for example, if they're teaching healthcare administration, they'd ideally work, or have previously worked, in the field). Look for markers of experience and expertise in faculty profiles - where they got their degrees from, where they've worked, and what they've published.
Student Support
Going back to school isn't easy - especially for an adult learner, who will likely face a number of unique challenges as they juggle work, school, and family. That's why it's critical that any school you're considering have a strong student support system in place, in the form of dedicated advisors, responsive faculty and staff, tutoring, and more. You want to be more than just a number - you will want to be a part of a community that is committed to your success.
The best way to learn about a school is to spend some time on it's website, do your own independent research, talk to former students, and speak to a member of the school's admissions team. Remember to take your time, focus on the criteria listed above, and make sure all your questions are answered, and you'll be sure to find a school that's right for you.  
Download Online Experience Guide
Learn more about the online learning experience at Champlain College.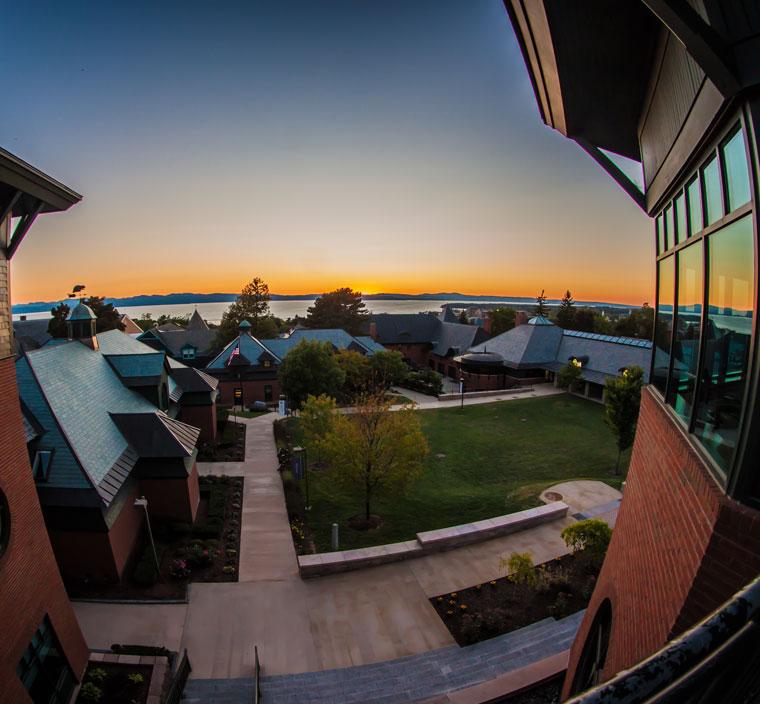 Online Experience Guide Download
Learn more about what you can expect from your online experience at Champlain.